haha ok so this was my day, woke up decided to go wheelin by myself. got to the Rio Puerco around 10 am. it had been raining all day and night before and was sprinkling a little while i was out there. decided to keep goin anyway. bad bad bad idea haha
i kept fowling some fresh tracks in the damn dirt, then they magically disappeared, so i decided to to keep going made it but a really slick muddy hill, went down the other side then realized that im effed cuz there was nooooo way i was gonna get back up. so i kept goin and long story short i got lost as hell.
finally found snoopy rock then realized i didnt know how to get back cuz i was way to muddy so asked a friend how to get out seemed easy enough. haha well it wasnt the road had a few muddy spots which were fine, then i got to one that was at least 100ft long decided to try and by pass the road by goin just to the left of it. well the whole spot was effin mud i got stuck in it up to my hubs.
i was there for ever tryin to get out, called a few guys from TW
thanks whitecloud and tacotron. they were on their way to help but i finally got my self unstuck hell ya 22re is a beat idc what anyone says!!!
but still didnt know how to get back to town so whitecloud came and saved my ass and showed me how to get out.....but i felt like an idot cuz it was the same way i came in well kinda, but it dried up alot which made it much easier to get back out haha. so anyway just wanted to say thanks to TW for havin some awesome guys on here and thanks again to whitecloud and tacotron.
now for the pictures.....
to start out the day long before i got stuck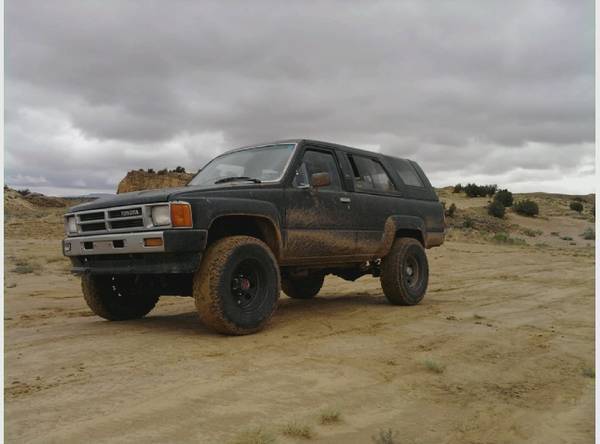 when i got lost so i stopped to play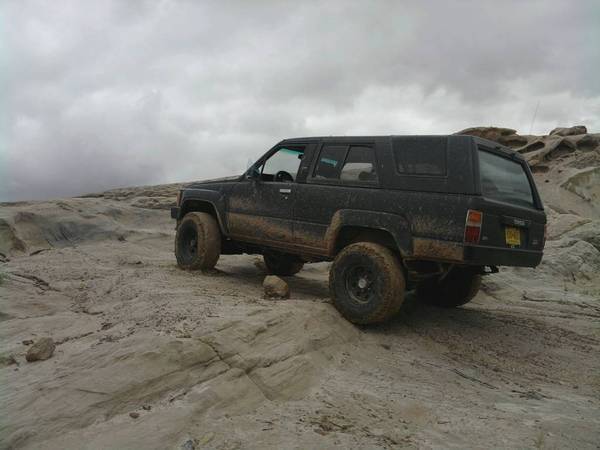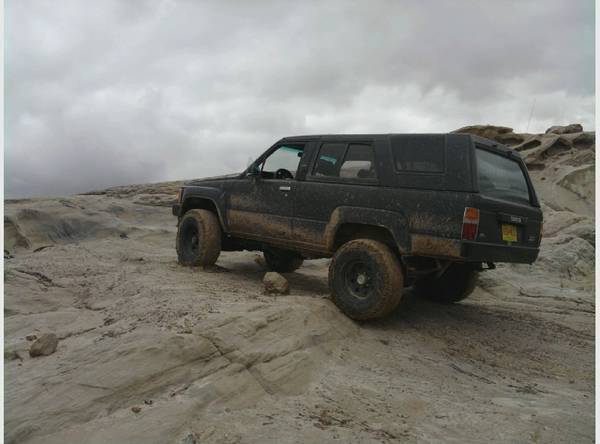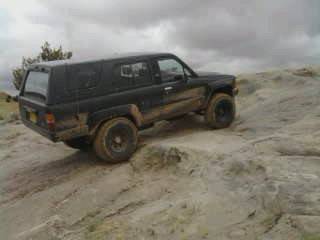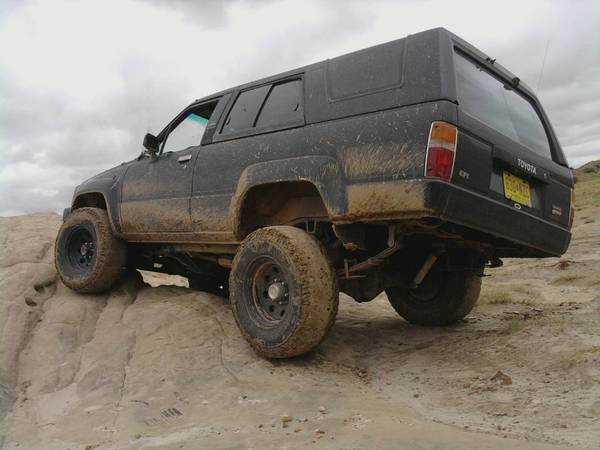 this is a few min before i got stuck haha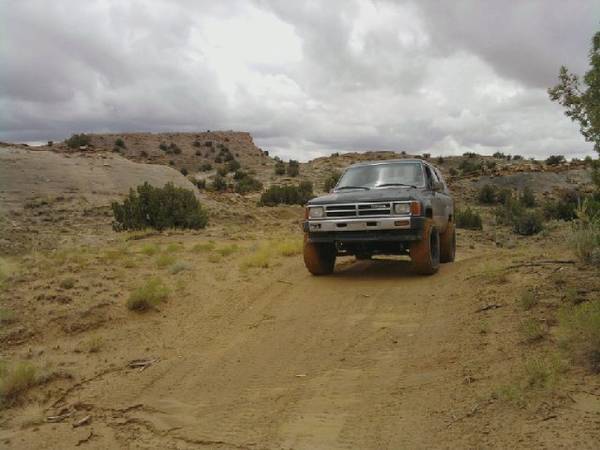 and this is right after i got my self out, sorry i didnt take any pictures when i was actually stuck but the mud was up to my hubs haha
the other picture of where i got stuck wouldnt up load but i made it just as far as this but in the other direction obviously haha, and i swear the effin "mud bog" could have gone on for another 100feet.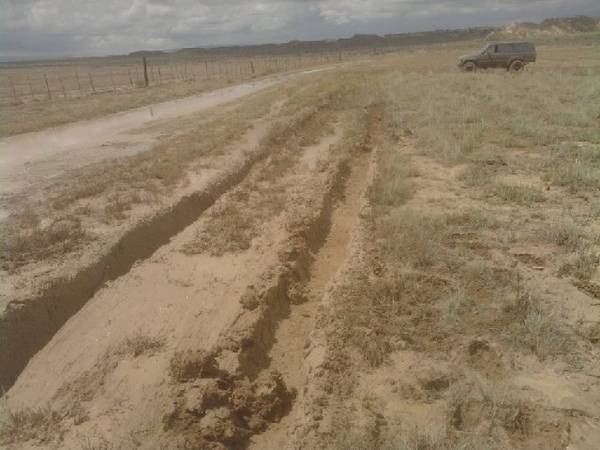 and here is what the 4runner looked like when i was done