We did a 41.8 mile trip behind the North Vegas mountain range. Beautiful scenery. We all had a killer time! Haulin' ass through the middle of the trail was the most fun!!!
I was in the middle most of the way cruisin' behind Steve!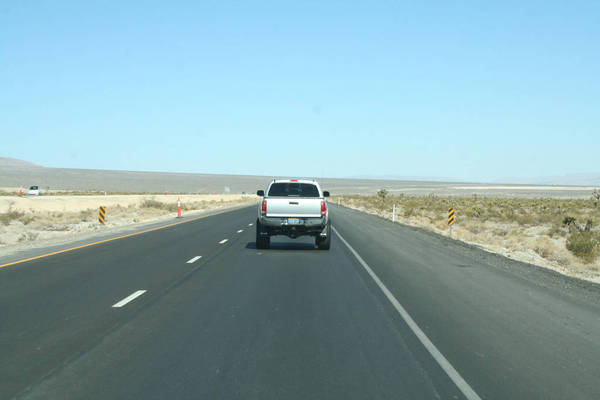 Off the highway getting ready to head up.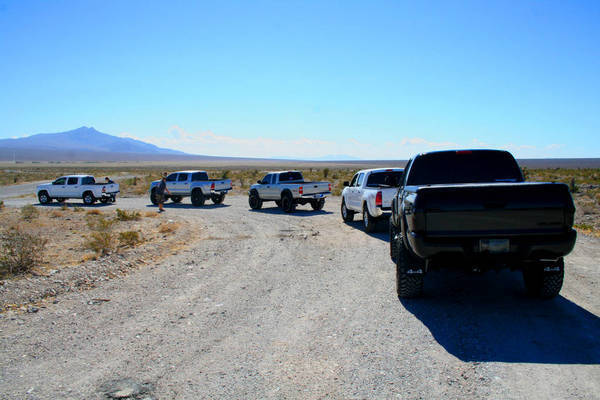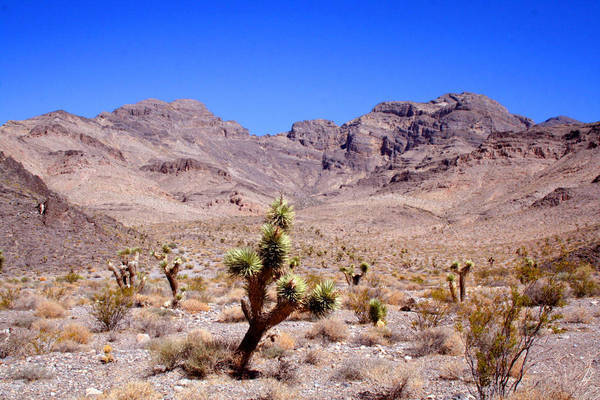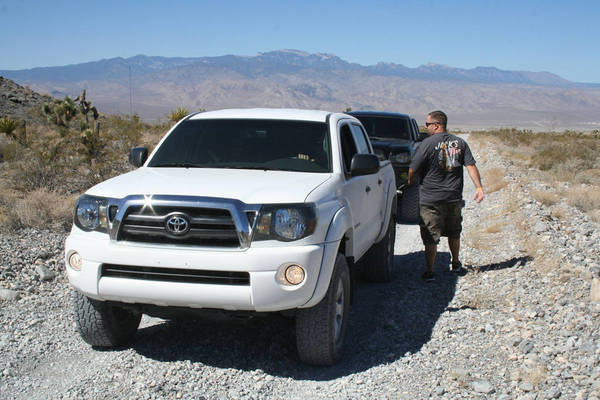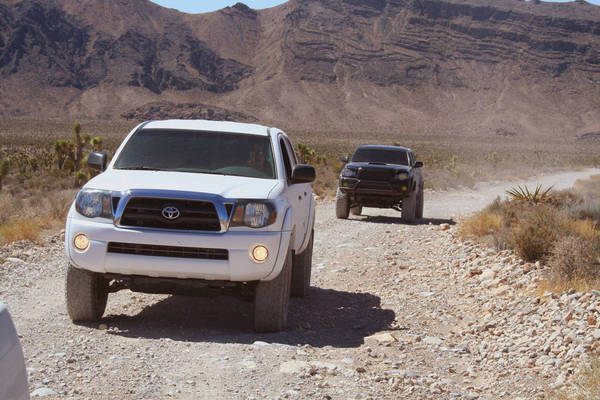 View from the top.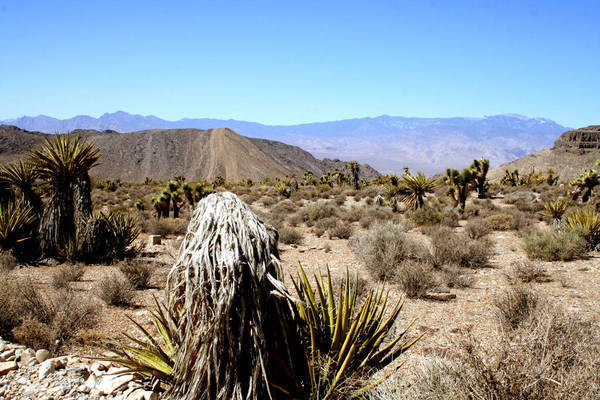 My rig.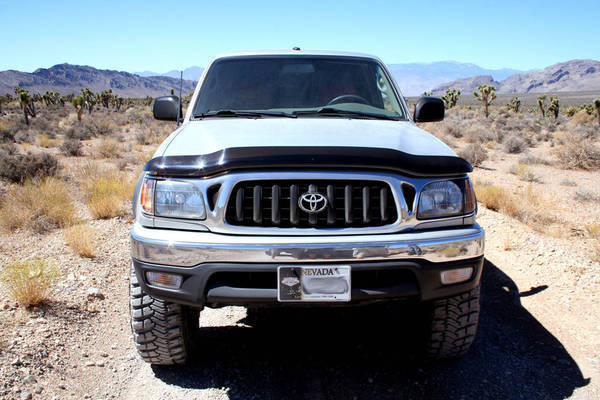 The Cave.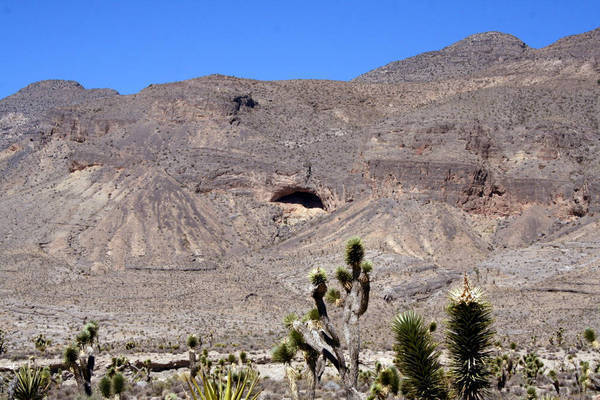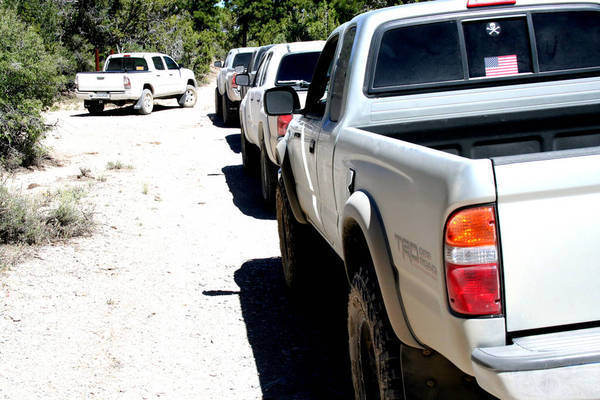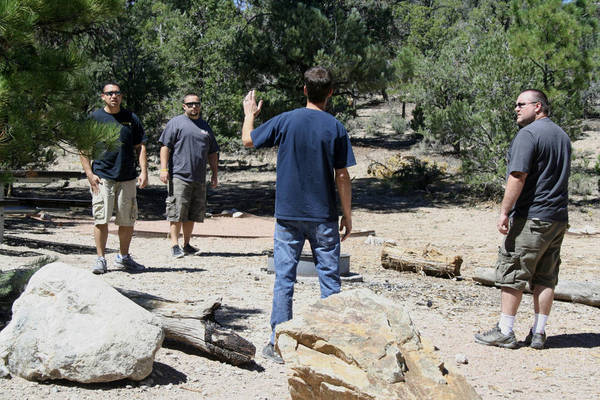 Near the campground.