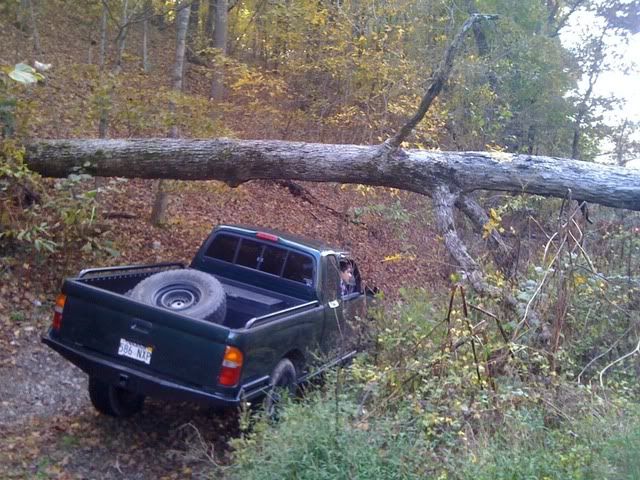 We had been going down the trail a bit, I didn't think of taking pictures til after we already climbed the big hills.
My Buddy J.D. going through one part of the trail and then my cousin trying to get out.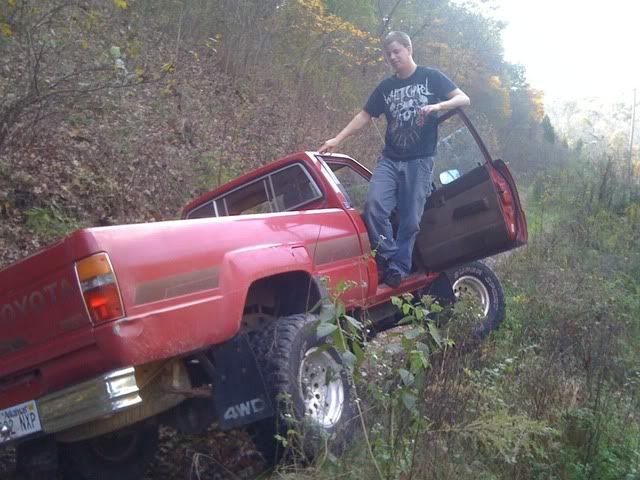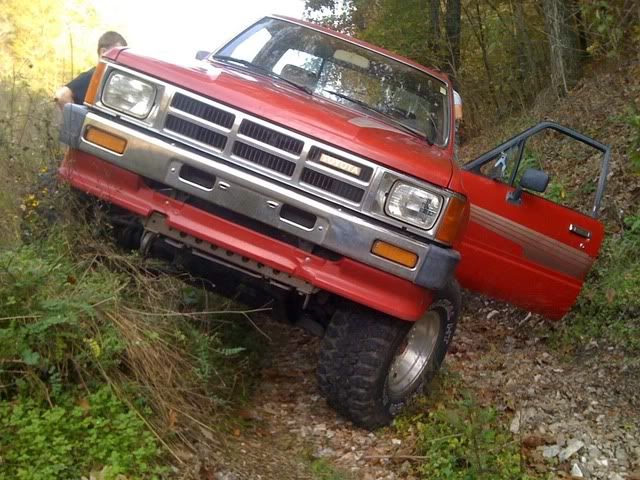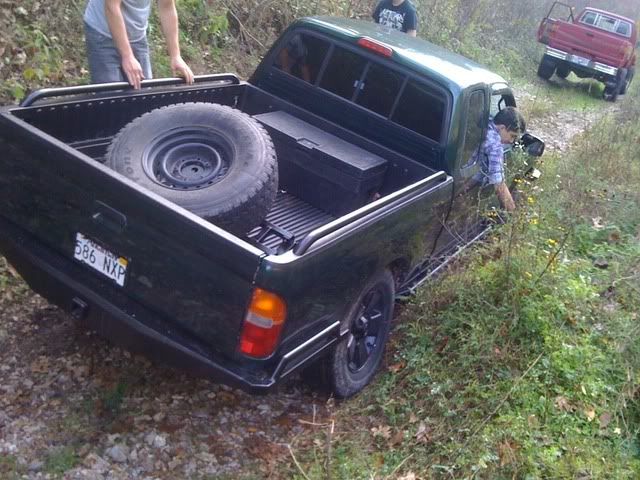 I'm still rocking the street tires. Ordered up some 33 duratracs, just waiting on them to get here.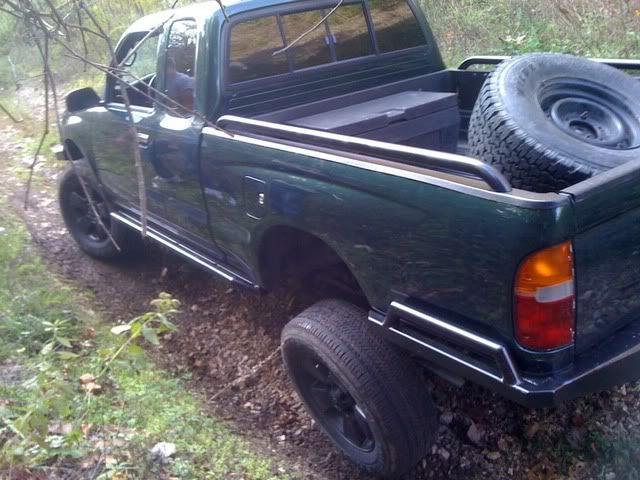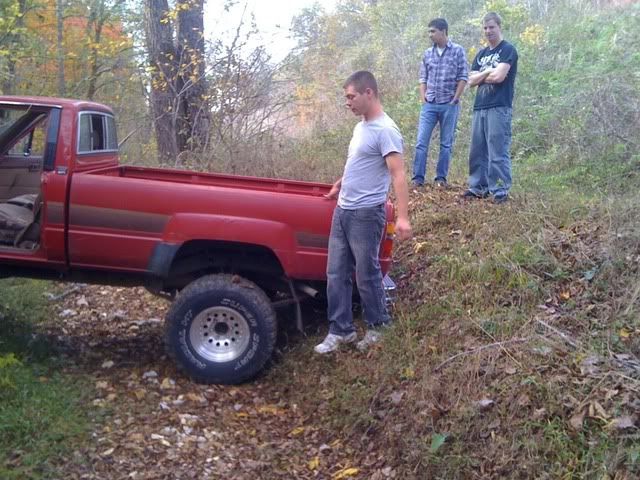 J.D. came down this little slope and ended up catching on the back bumper. No going back.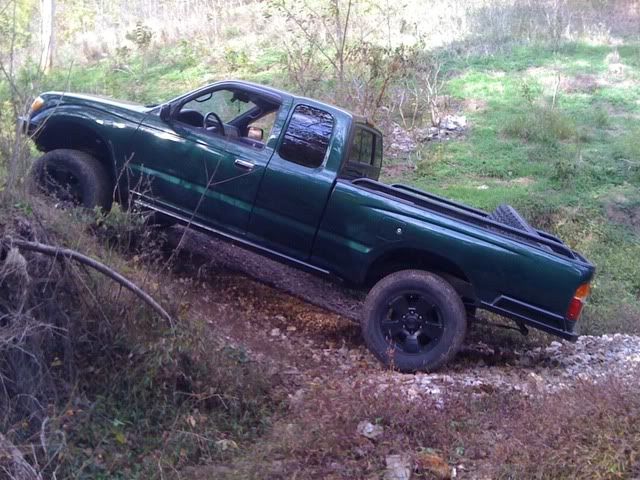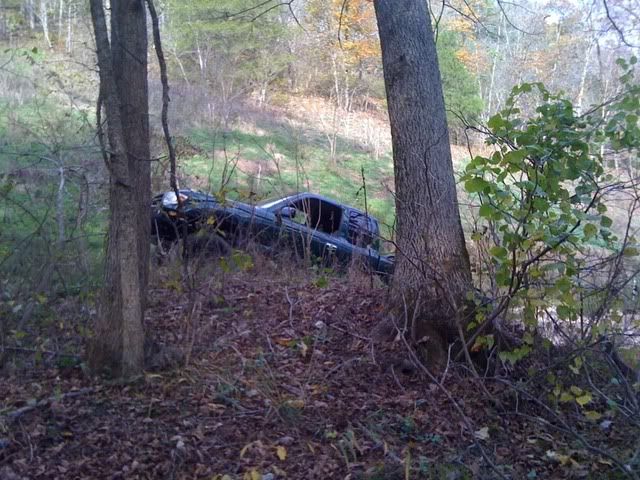 Once again, he got caught up on the bumper while playing around in 2wd. Ended up digging hole out with the tires. No Locker FTL. If he would have had them would have been no problem. Funny thing is a Jeep was coming up the opposite way and pulled him out. I didn't get pictures cause I spaced out. The Jeep guy was laughing saying he was the Toyota Recovery Team. Once it was my turn to go, he was waiting to see if I got stuck. Sure didn't crawled right through it.