Where I left off in Part 1 (
http://www.tacomaworld.com/forum/off...-part-1-a.html
)...
... was near the end of the 4 mile hike down Arroyo El Volcan... As we looked high up the cliffs to the location of the corral in elbeau's satellite images we could not see directly the level or semi-level area. It was out-of-sight, and some of us wished to find a way up there for a closer look... Now, if we only had a helicopter, like Erle Stanley Gardner did 40 some years ago!
bajalou had all the sites GPSed on his hand-held and I had the primary Santa Isabel site on mine... That was my goal: to get right to the spot that elbeau saw 'man-made' structures like arches, stairways, fountains, etc. If that was there, then we would look for the others places later.
On the Google Earth image, the site is just off the main arroyo, along a side gully...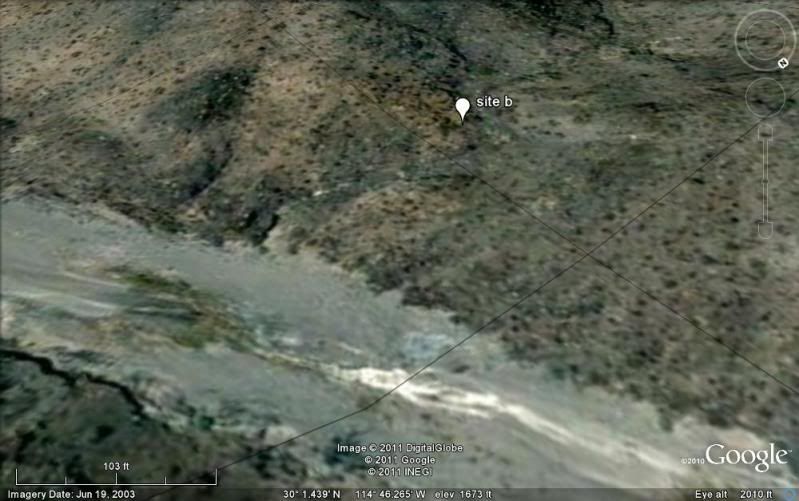 Both images are looking southwest, up the side gully...
GPS of the site marked by the white ballon: GPS is 30º01.42', -114º46.29' (WGS84). Elevation is 1,701'
Here are the views as we near the final big S bend in the arroyo, see the corral area, and see the entrance to the LOST MISSION side gully (maybe call it Arroyo Santa Isabel?):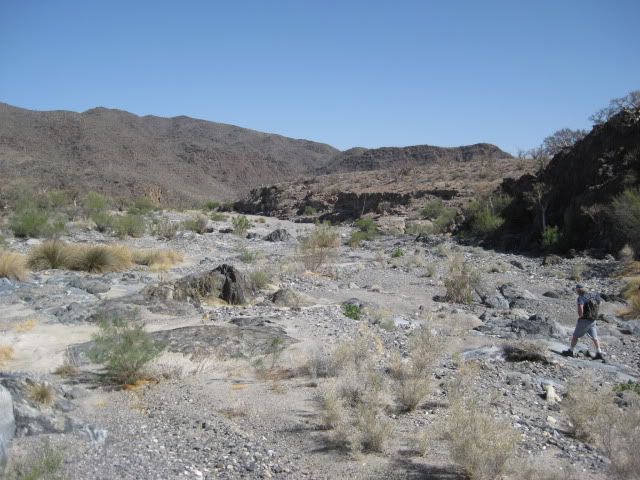 Interesting trench erosion up and over the ridge... Santa Isabel is on the other side!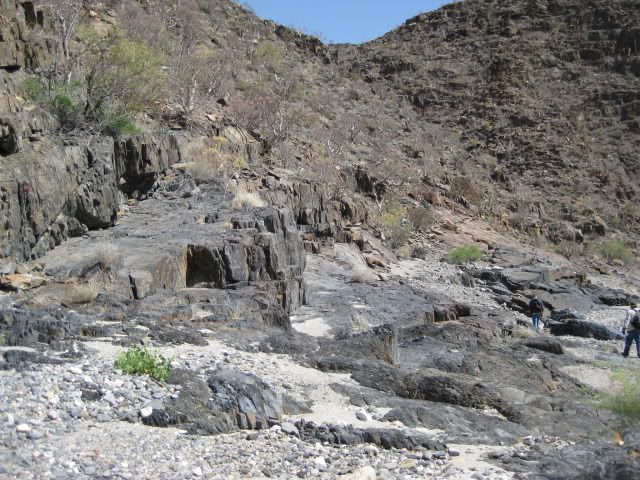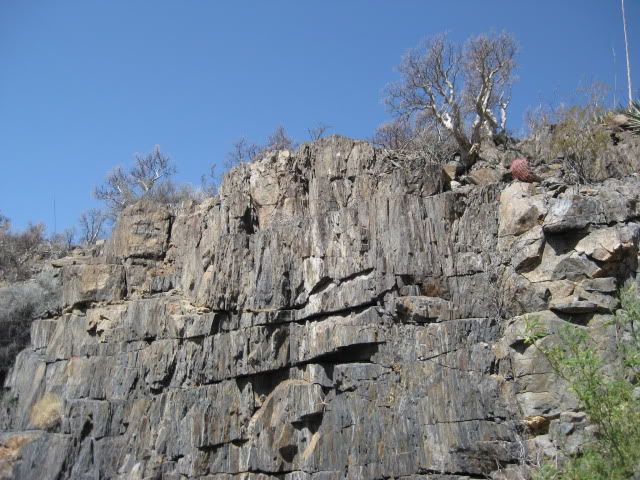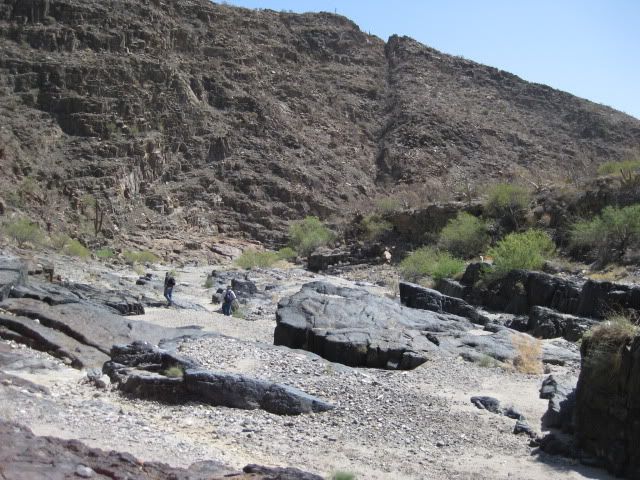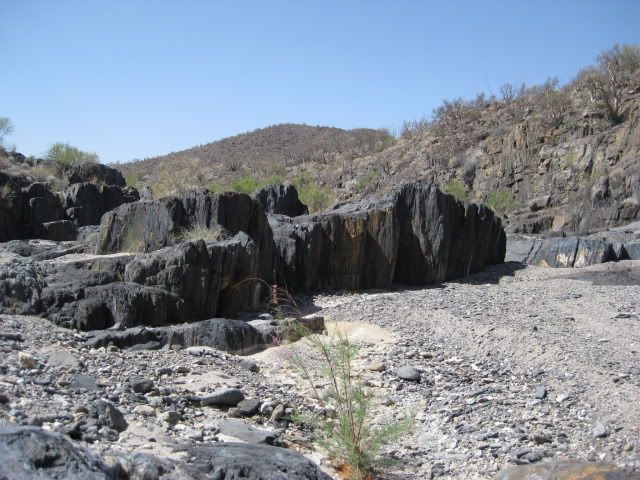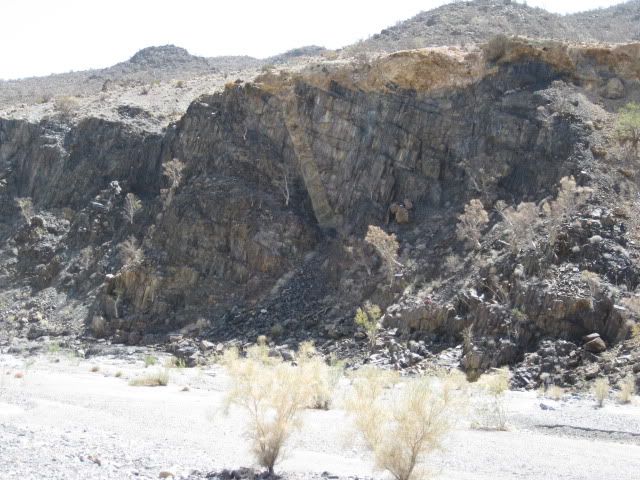 That is the 'corral' area up above the cliff.
Ahead, on the left... are the formations marking the entrance to Santa Isabel arroyo!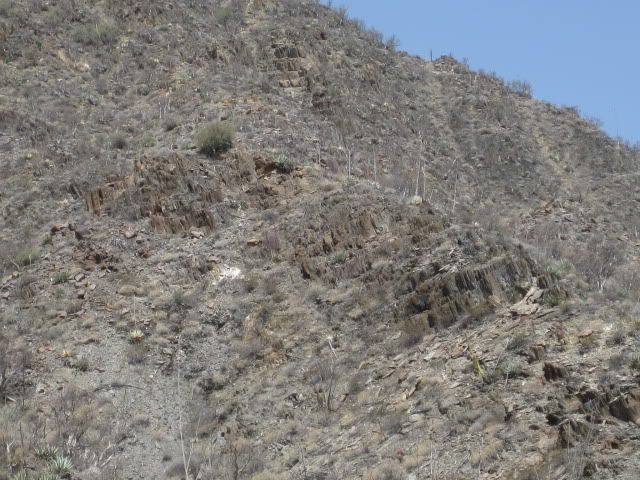 Close up view of the rock face on the north side of the Santa Isabel arroyo, where it meets Arroyo El Volcan.
Okay, the next set of my photos I will share will be of the Santa Isabel site, and all around... :light: