Not a Taco but check out this FJ: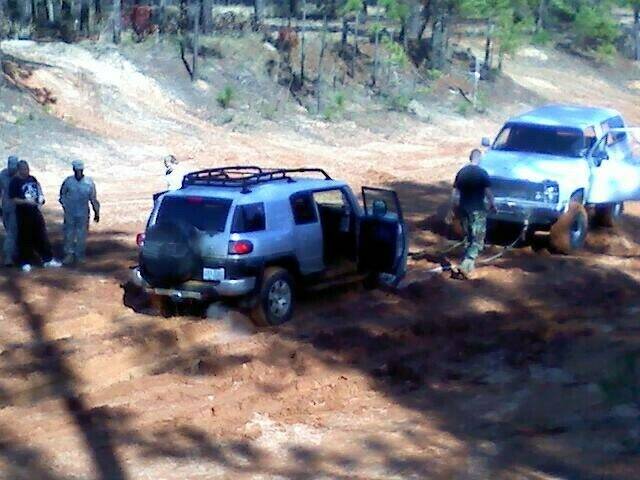 Was riding bike on some old tank trails and ran across this guy. He actually took his 1 m/o FJ into this water hole. Got it stuck and stuck good. He had to actually go swimming in order to find his tow hooks, LOL.
If not for some old blazer doing some mounted land nav in the area, he would of been sucking for a while.
Damage assessment: entire cab flooded to the seats. Tried to get a pick of all the water flowing out of the doors, but hard to see w/buds cam phone.
Yeah I love to get by Blue Devil nice and dirty, but would have hated to be this guy.