Hey all. Jon(45acp) and I (blackdawg) tried once again to get a WY meet together this year. And once again only he and i could make it. We are hoping more can come next year though!
The location was at Lander WY. We ran a trail saturday morning called Christina Lake, then that afternoon went to Shoshone lake and camped there then came out the next morning. Not super hard trails really. But very very very very rocky. The entire trail was rocks for a lot of the trail. If you plan on running these trails ever, 33'' tires and siders are a must and skids including a diff skid are highly recommended. If you on 35s, should have a good time and not really scrape too much.
Jon got there fairly early, i believe around 6-7. I didn't get in till about 9 friday night. We camped at the city park and woke up bright and early at 5 am to head out.
amazingly the weather was AMAZING all weekend. Nice and cool but not a cloud hardly in the sky.
This is the start of Christina Lake. A shorter trail, but great fun.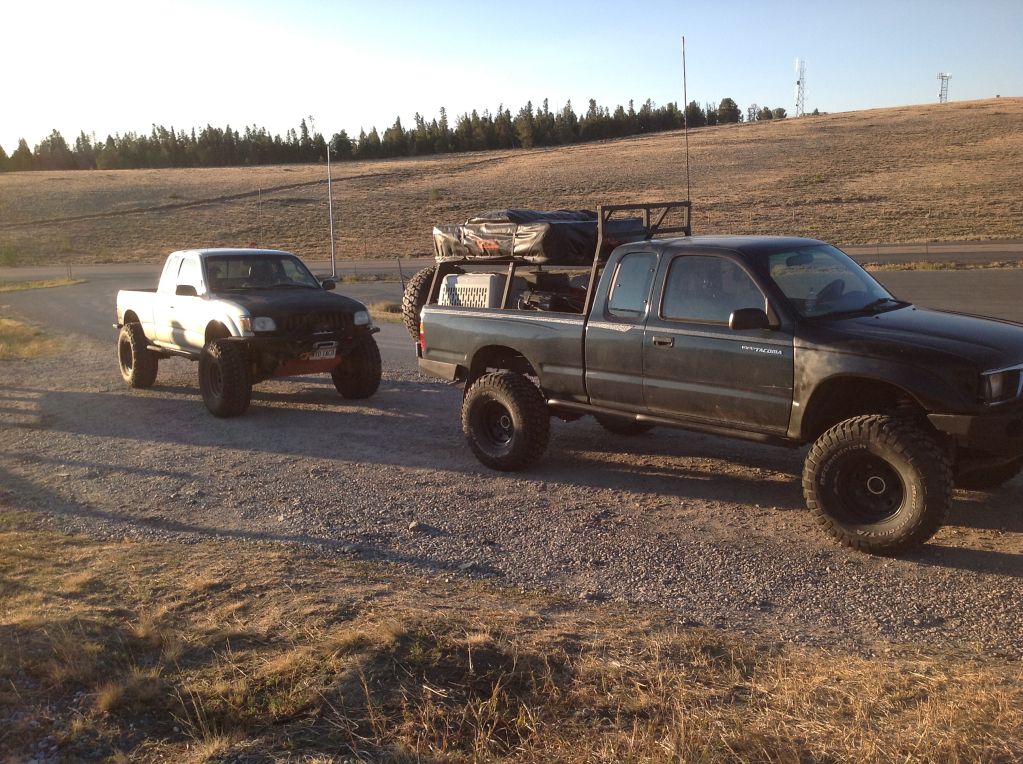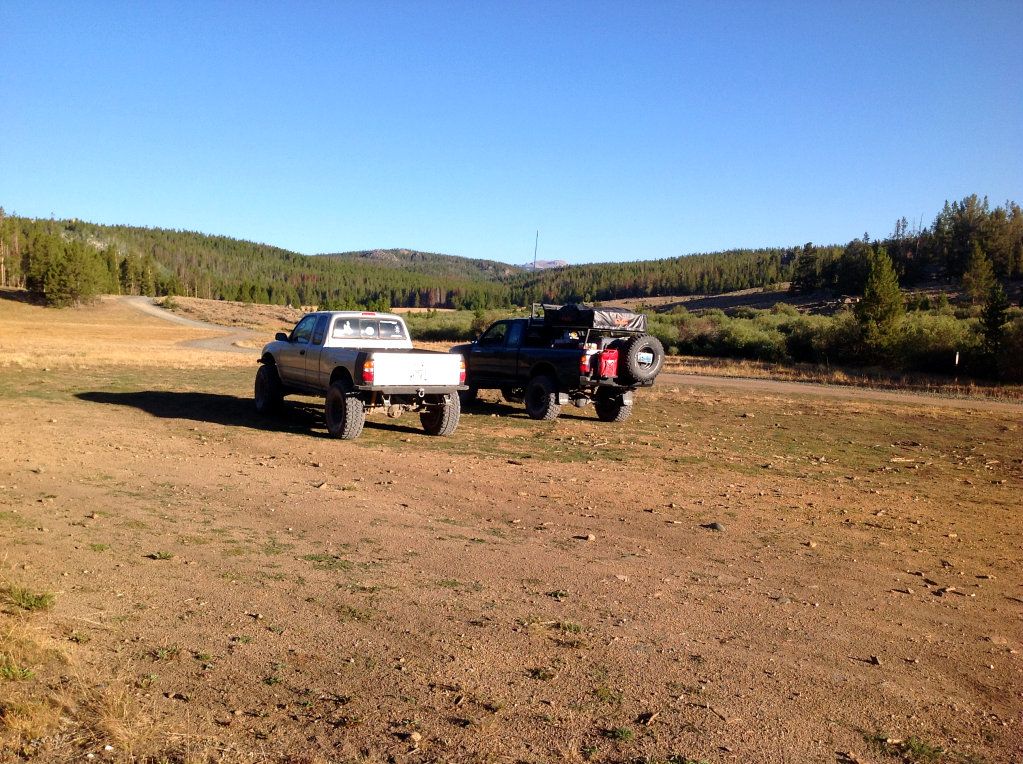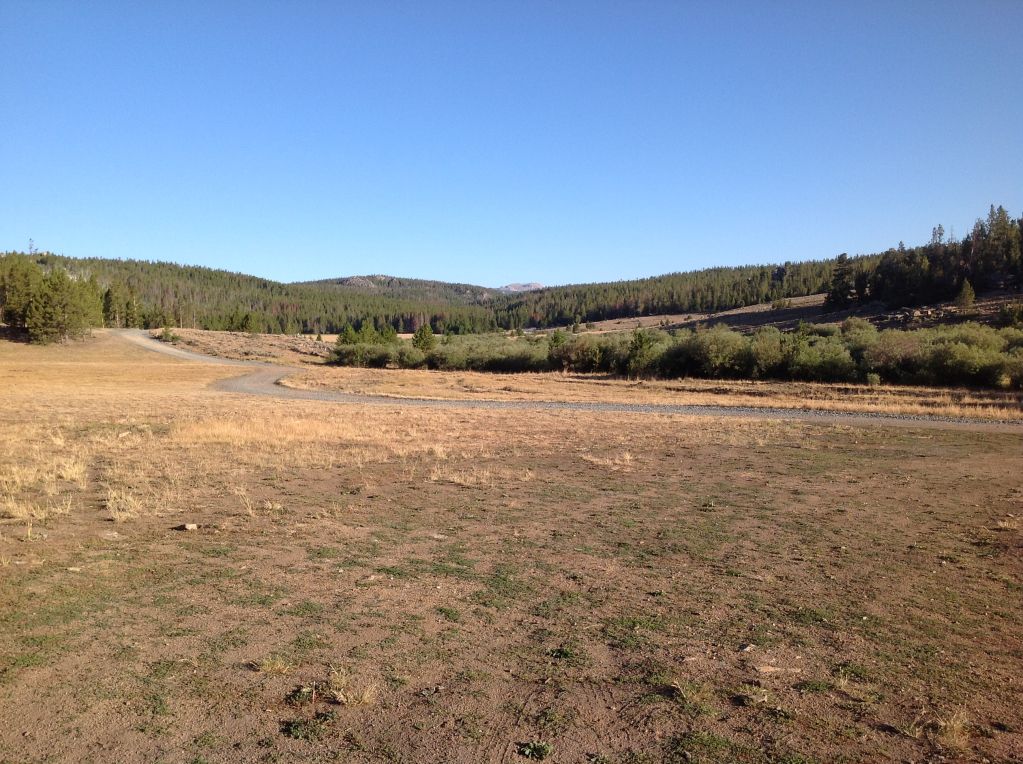 As you can see, very pretty out and beautiful country. Classic WY
Trail started out very simple and easy nothing bad at all. On this trail though i do think we cross like 8 streams and a river.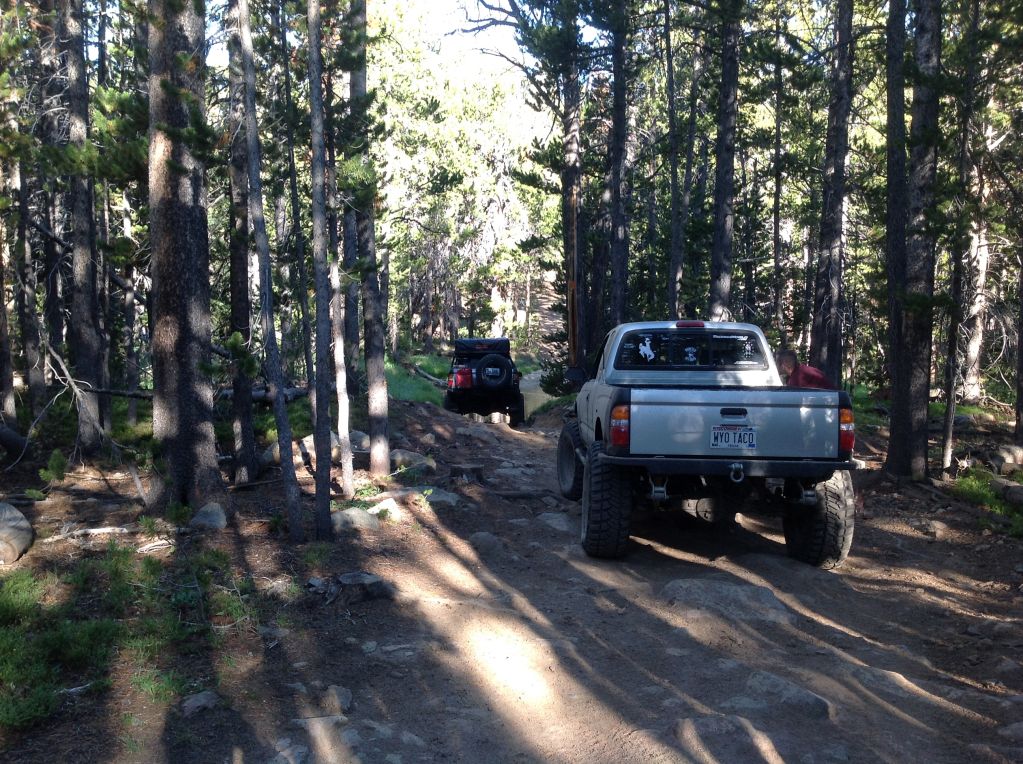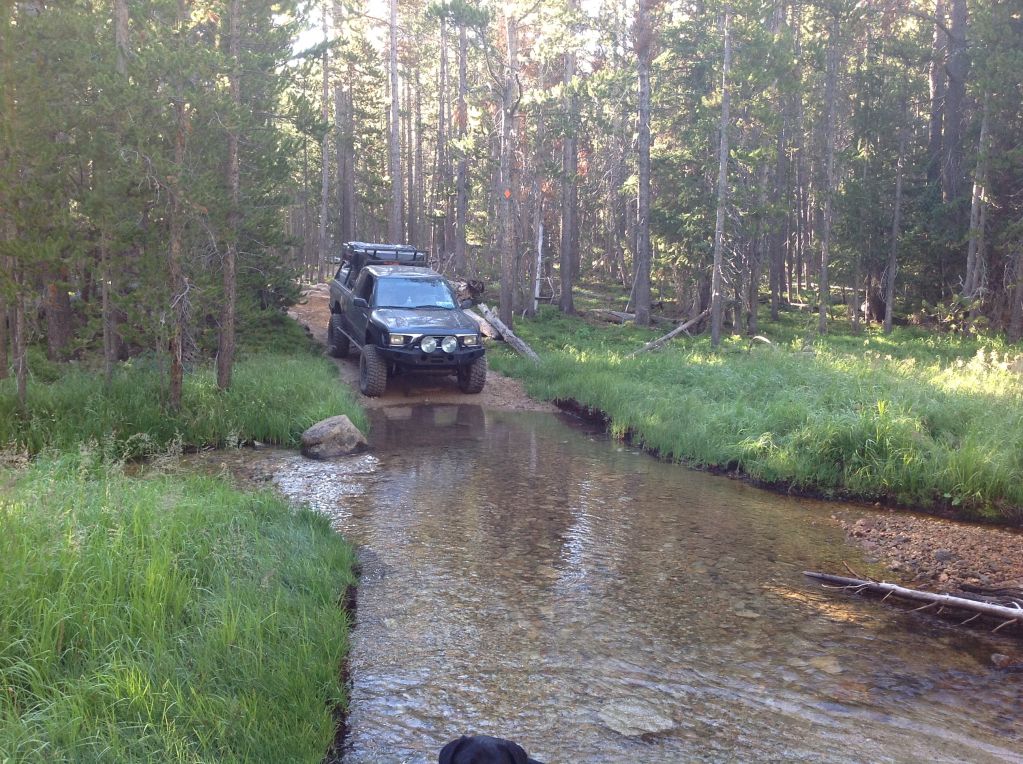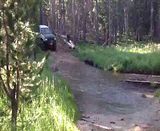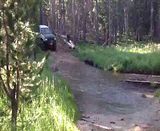 This hill was tricky. Jon decided to take the much harder line and i was amazed he cleared it with open diffs. had both front tires in the air
of course..i didn't get it on video
Now THIS..is a water crossing
okay so its not really..but trust me..we did a real one..
and the river crossing. Jon made it look easy on those 35s..but i slammed some stuff crossing this.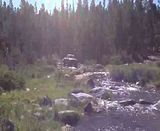 then this huge ledge was right after the river. again..easy money on 35s..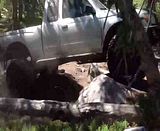 after this point the trail got much narrower. I think 2nd gens would potentially have some super issues with the corners and trees. I had to fold in a mirror once actually ha
was worth it though..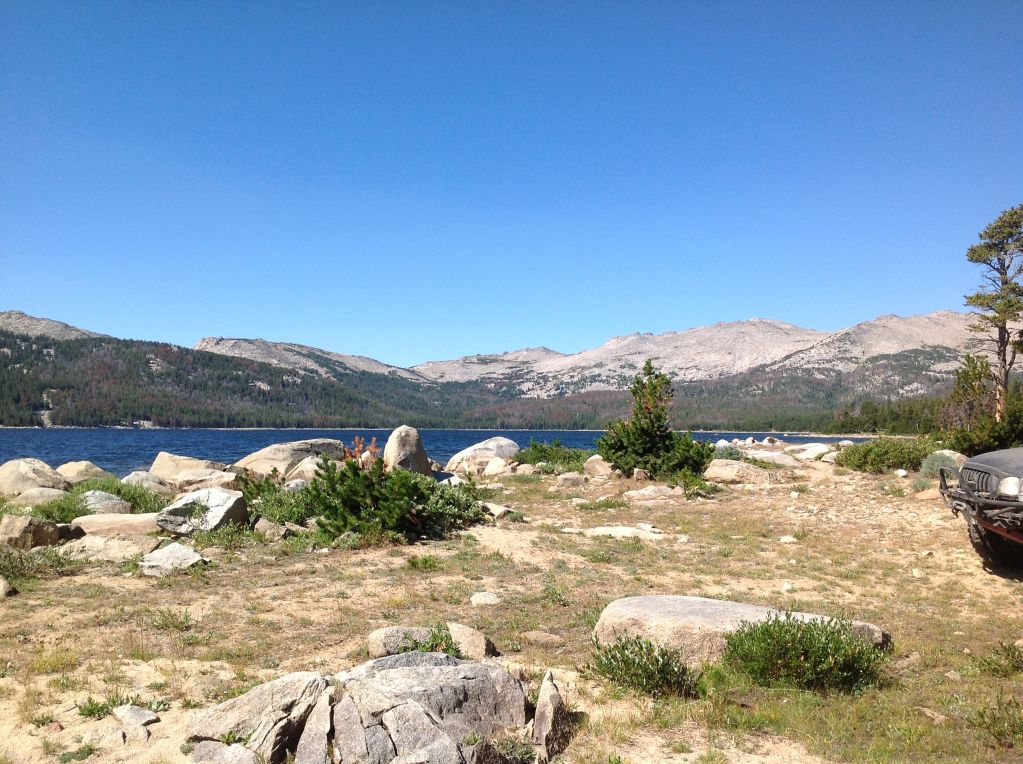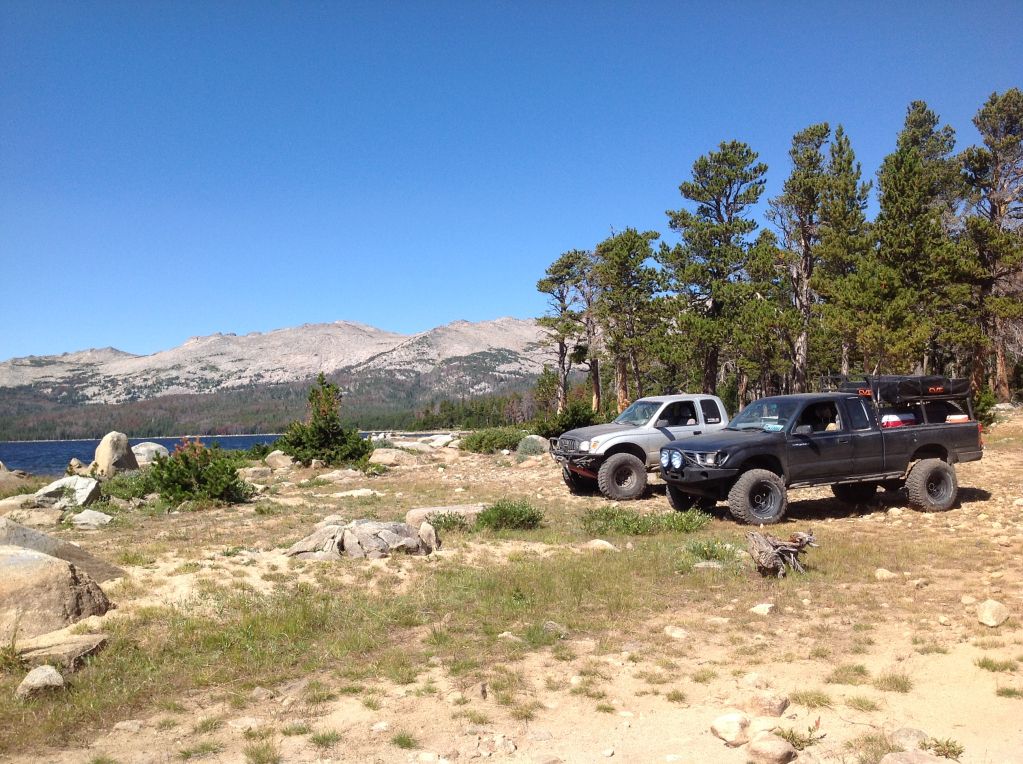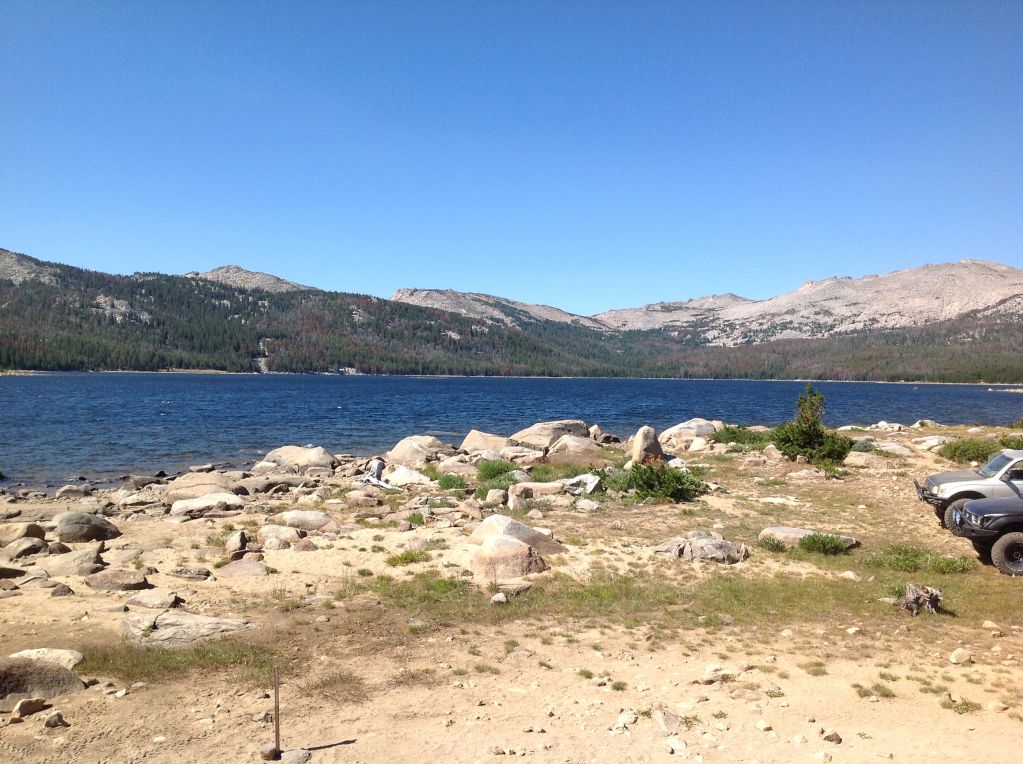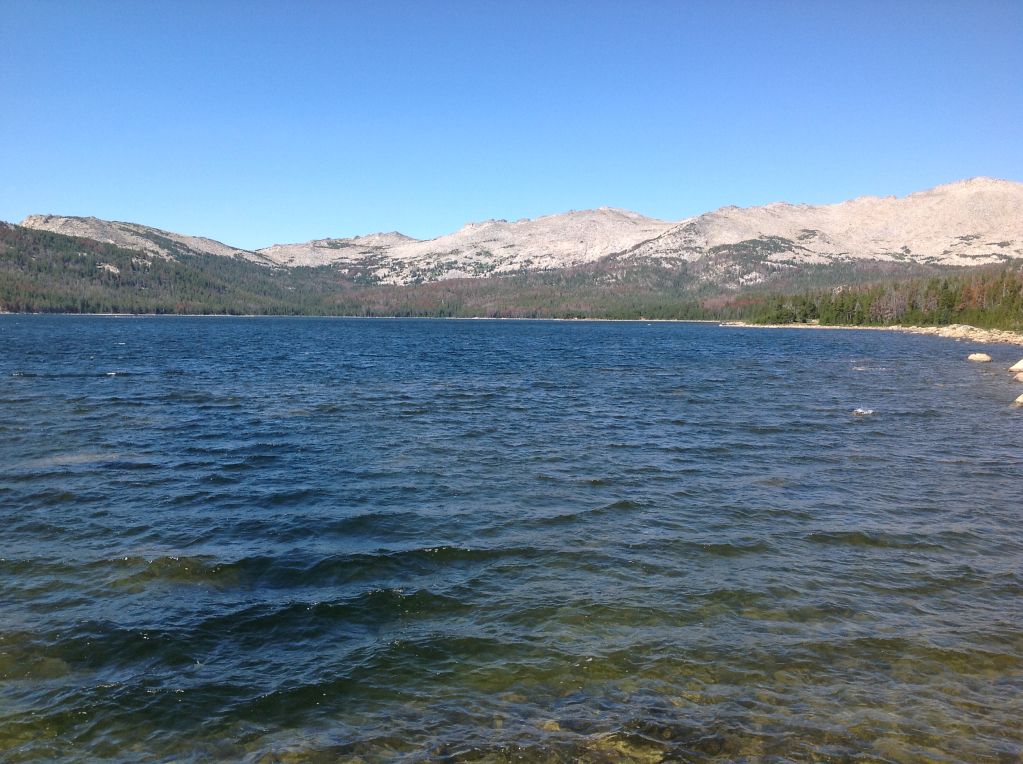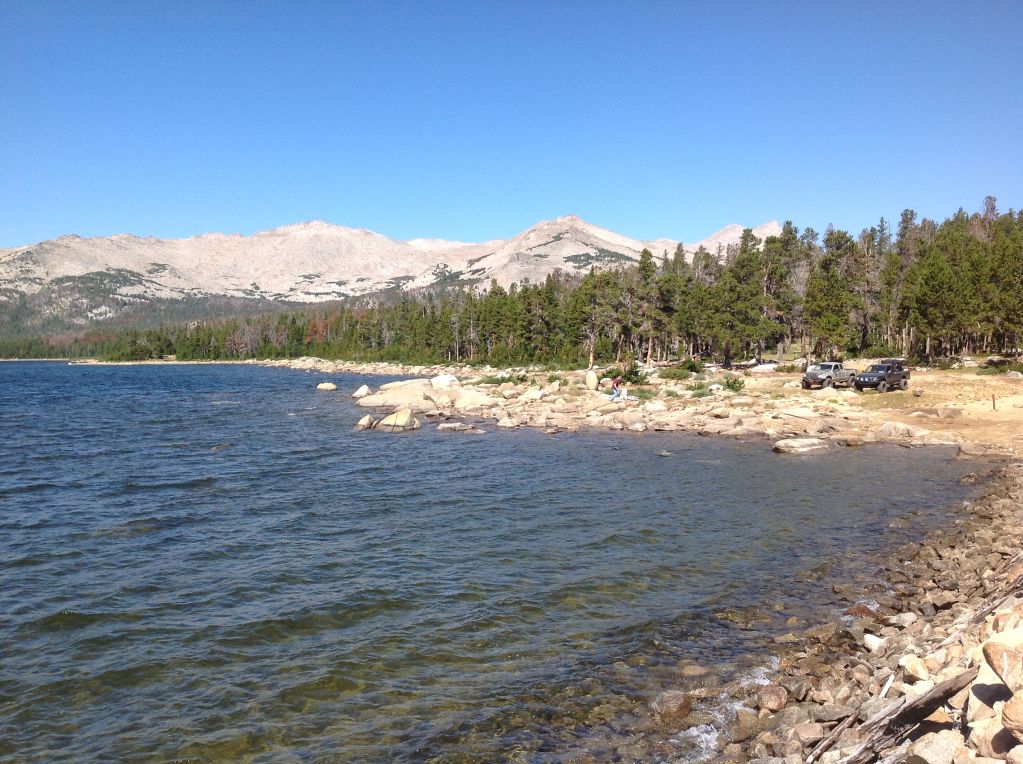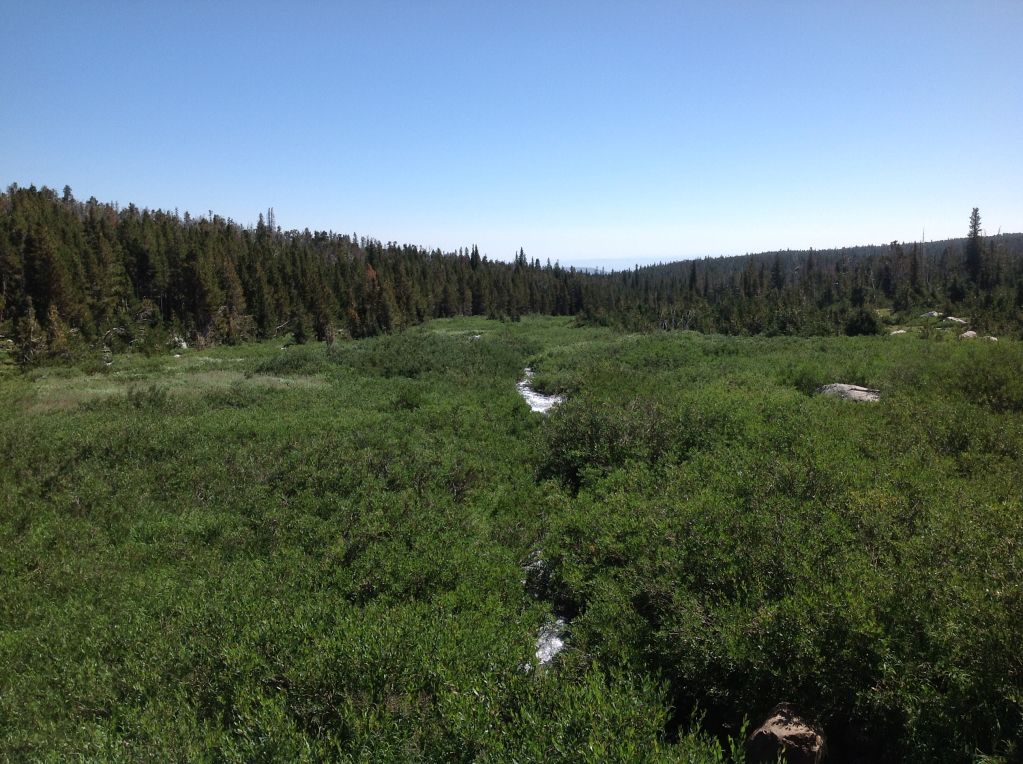 back down and across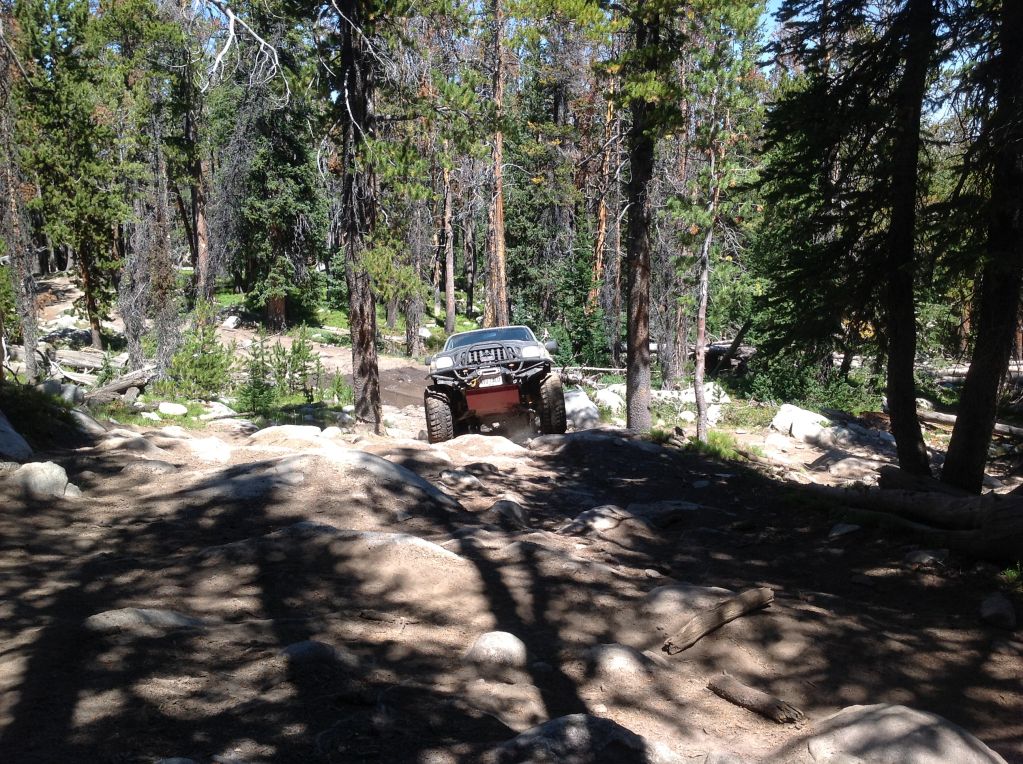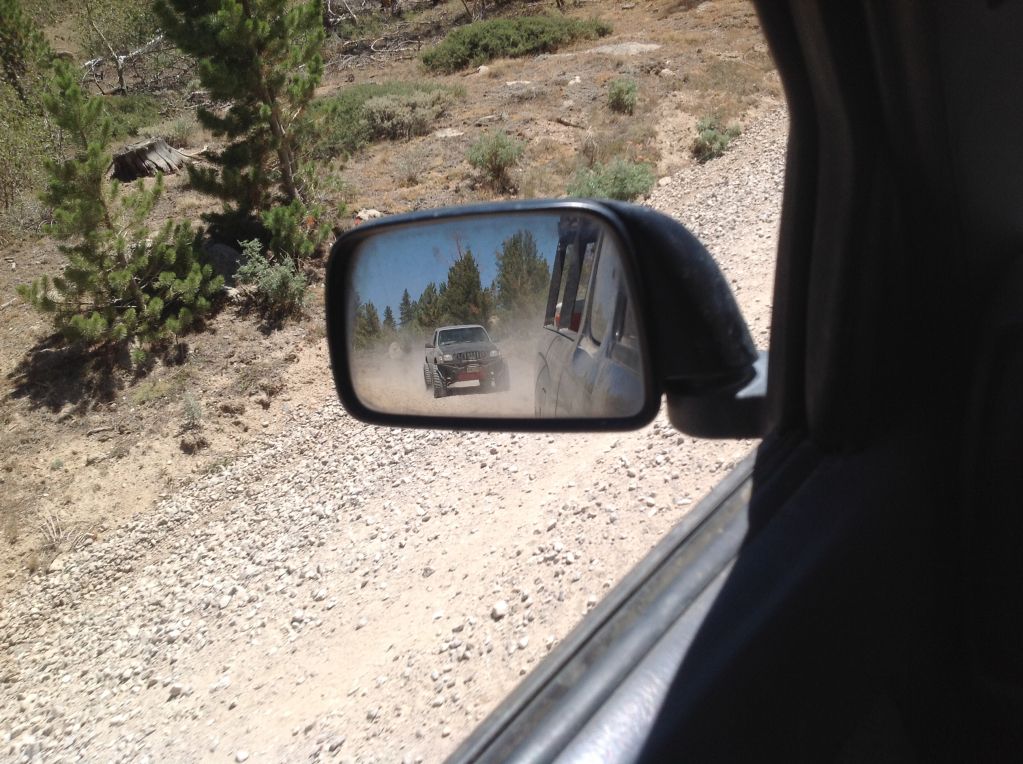 And thats Christina Lake. Very cool trail. Beat to hell by ATVs but so was Shoshone so can't really complain.
From here. we went to town refueled and grabbed some food and headed out to Shoshone. This trail climbs strait up a mountain then dives off the other side to the lake. was pretty steep in some sections and was about 10 miles long from the trail head. Goes all the way up to 10,500 feet though for some breath taking views.
Not even at the trail head yet..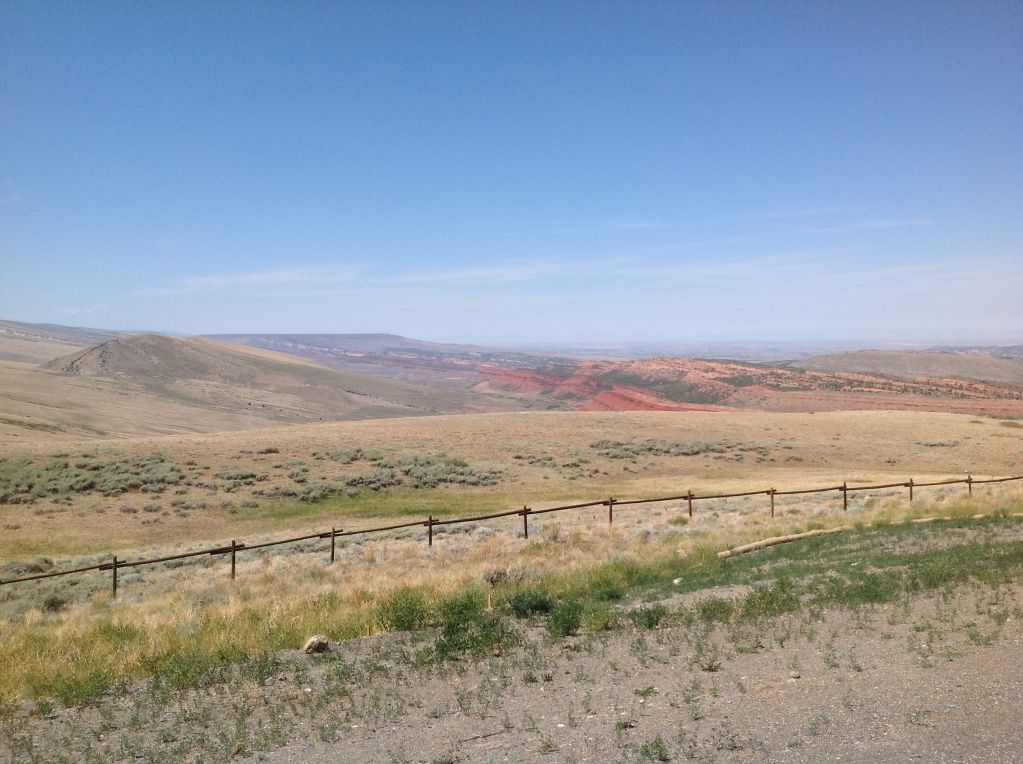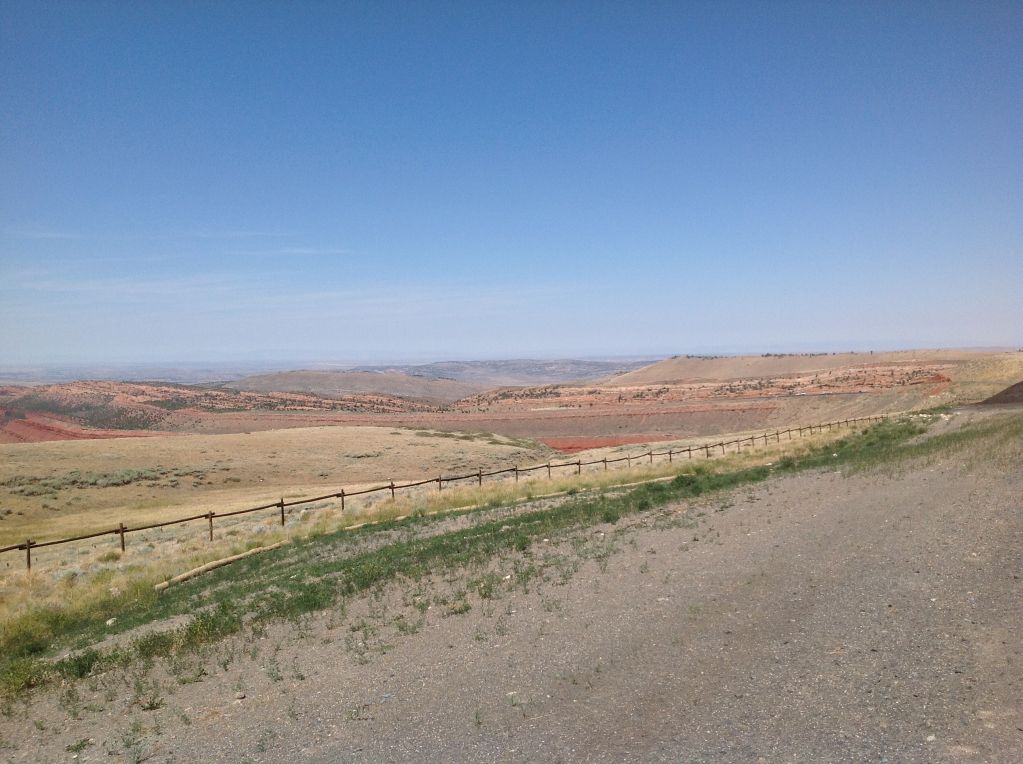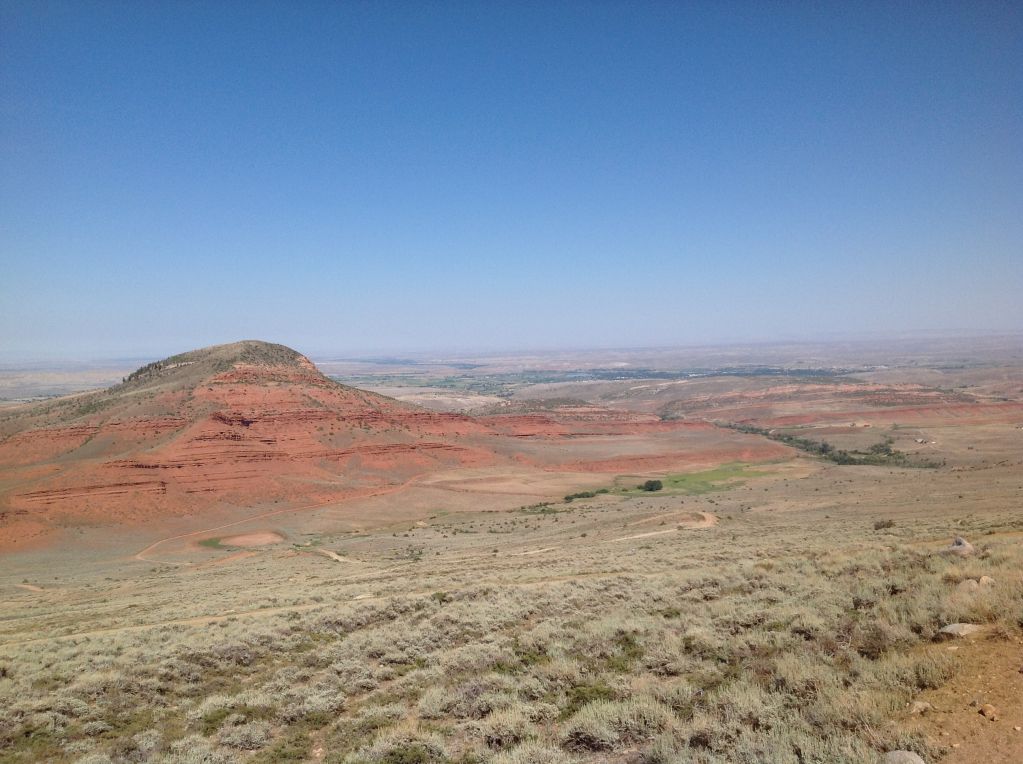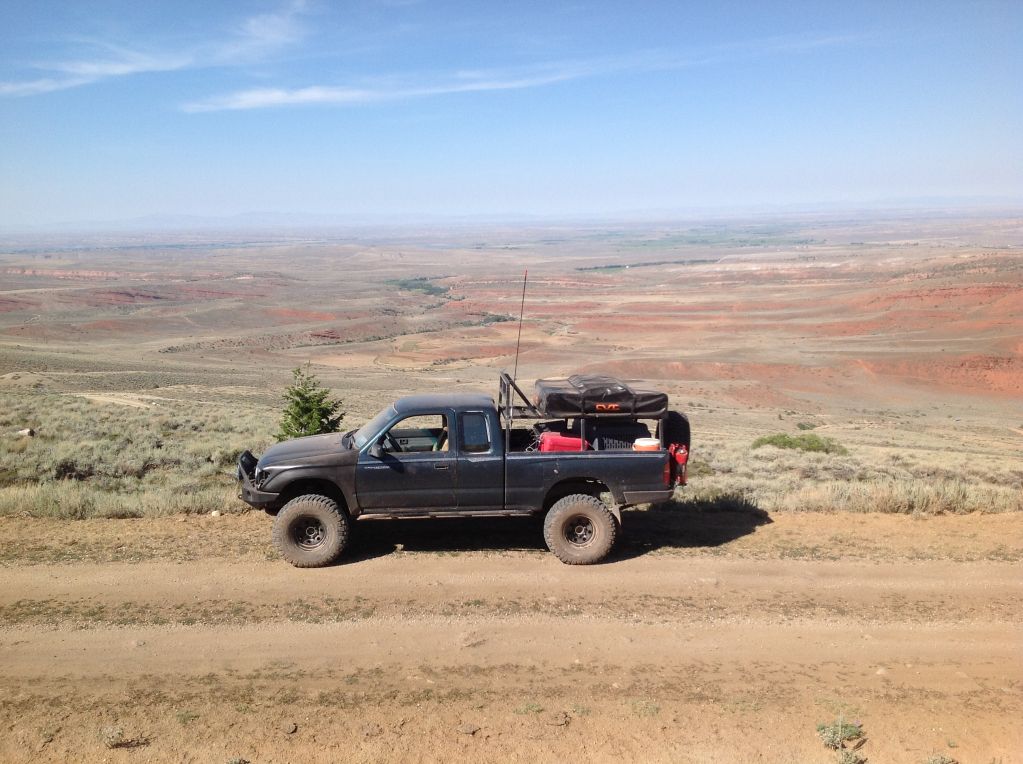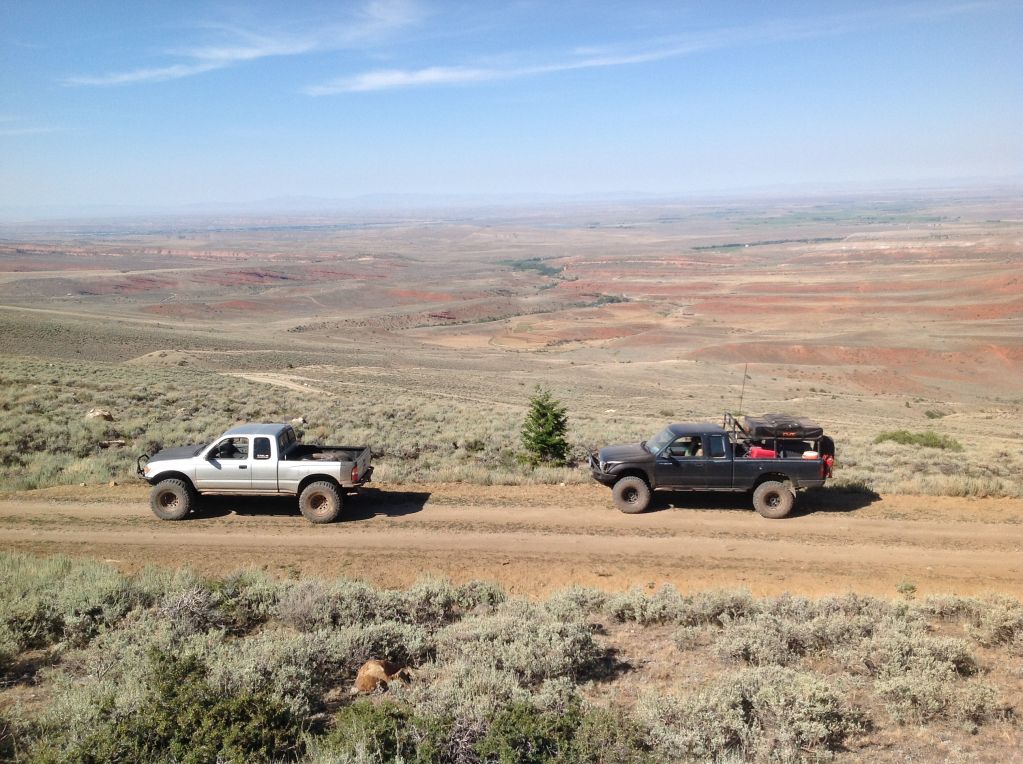 Was with out a doubt gorgeous..still not to to the top though..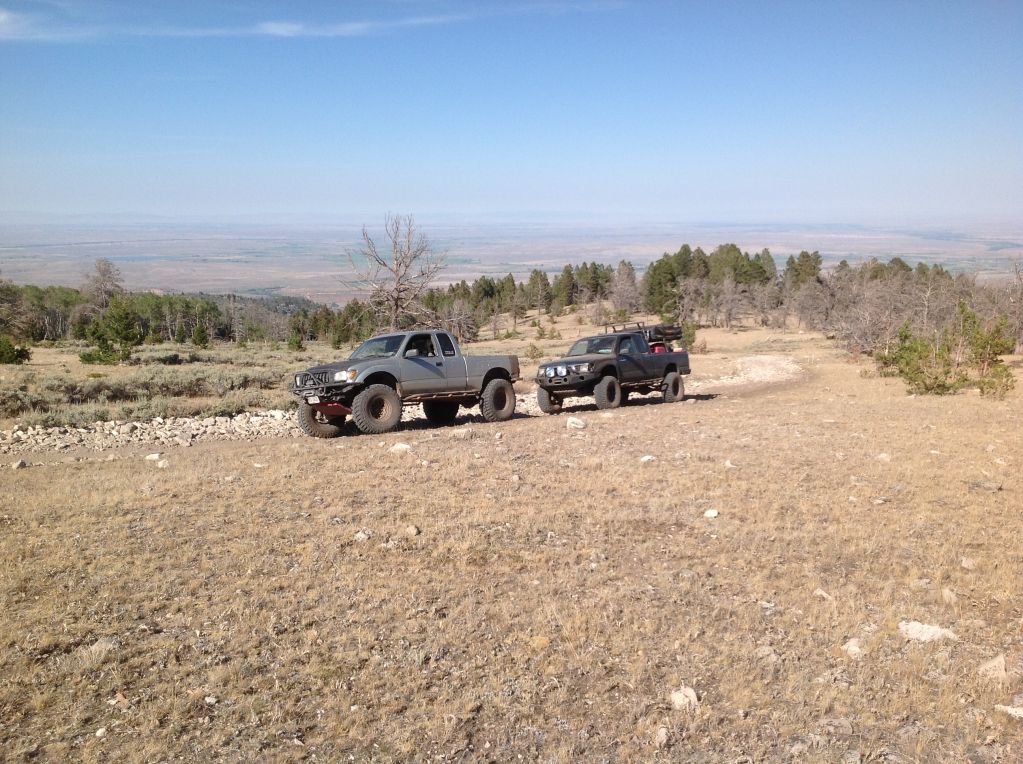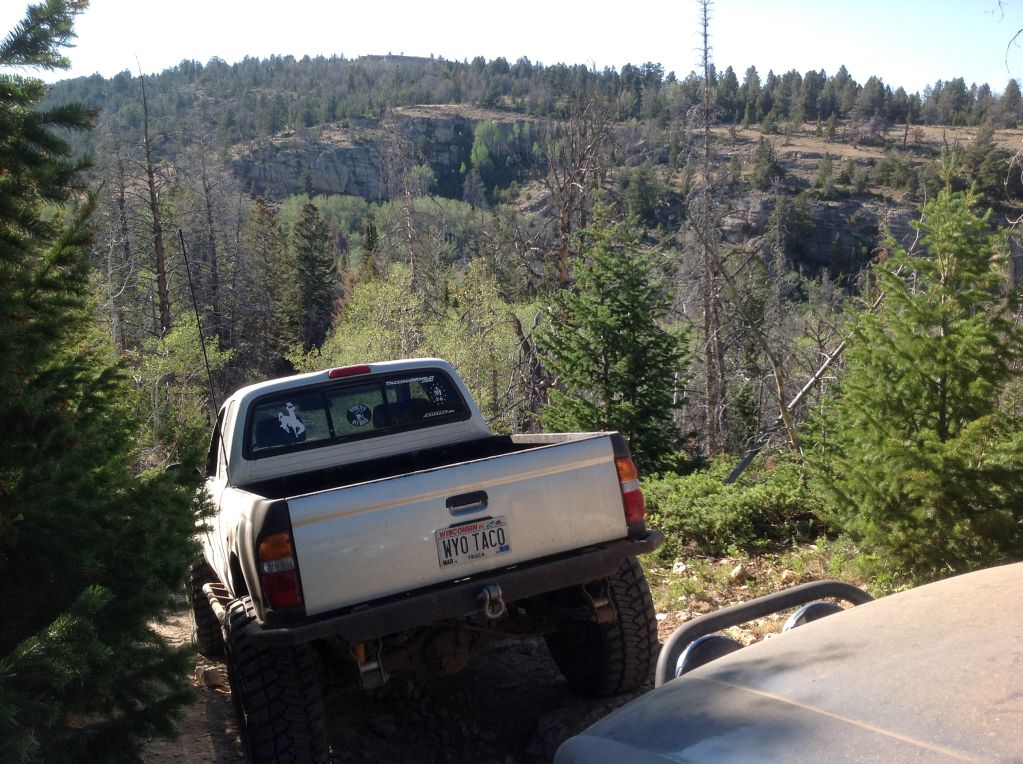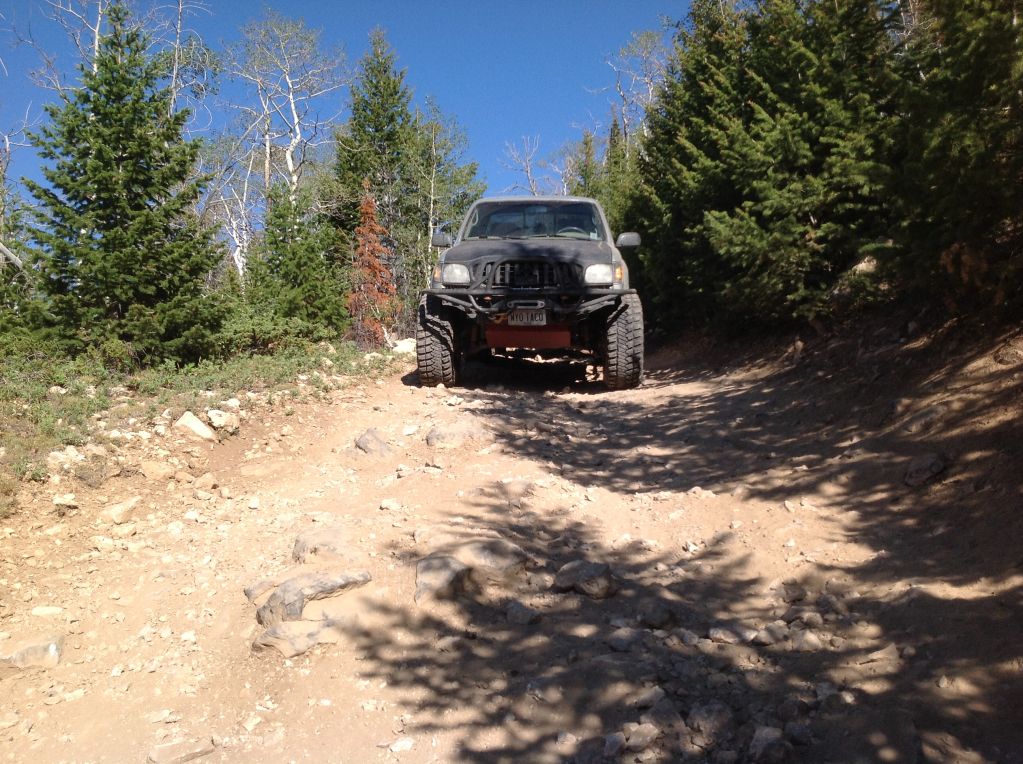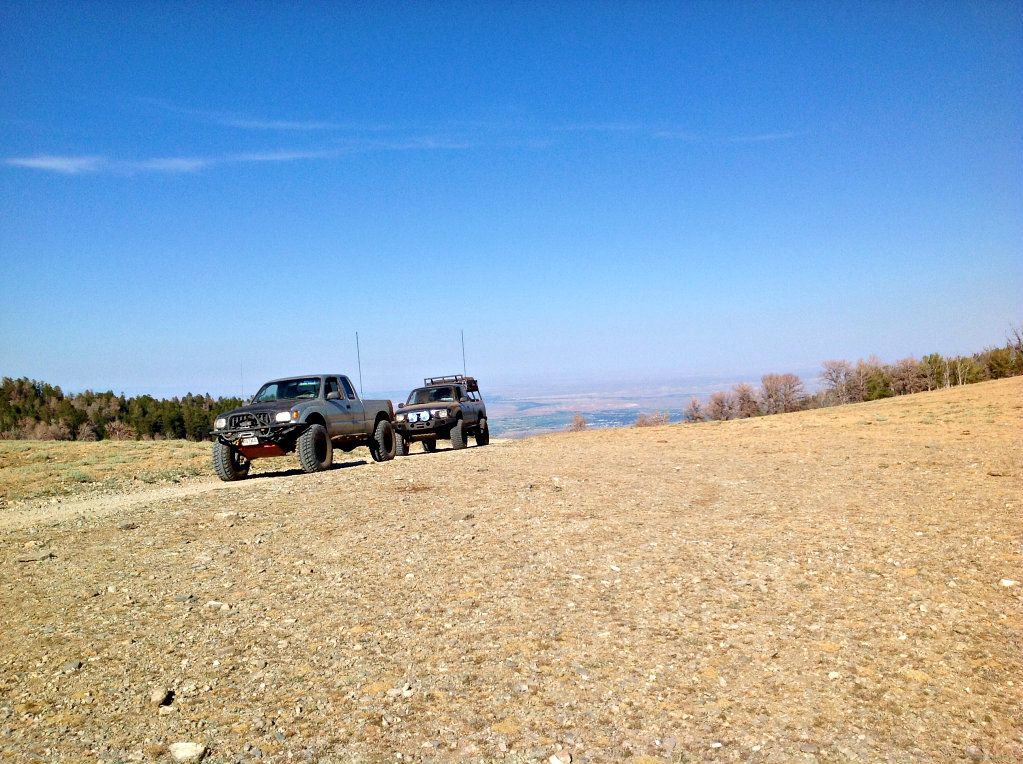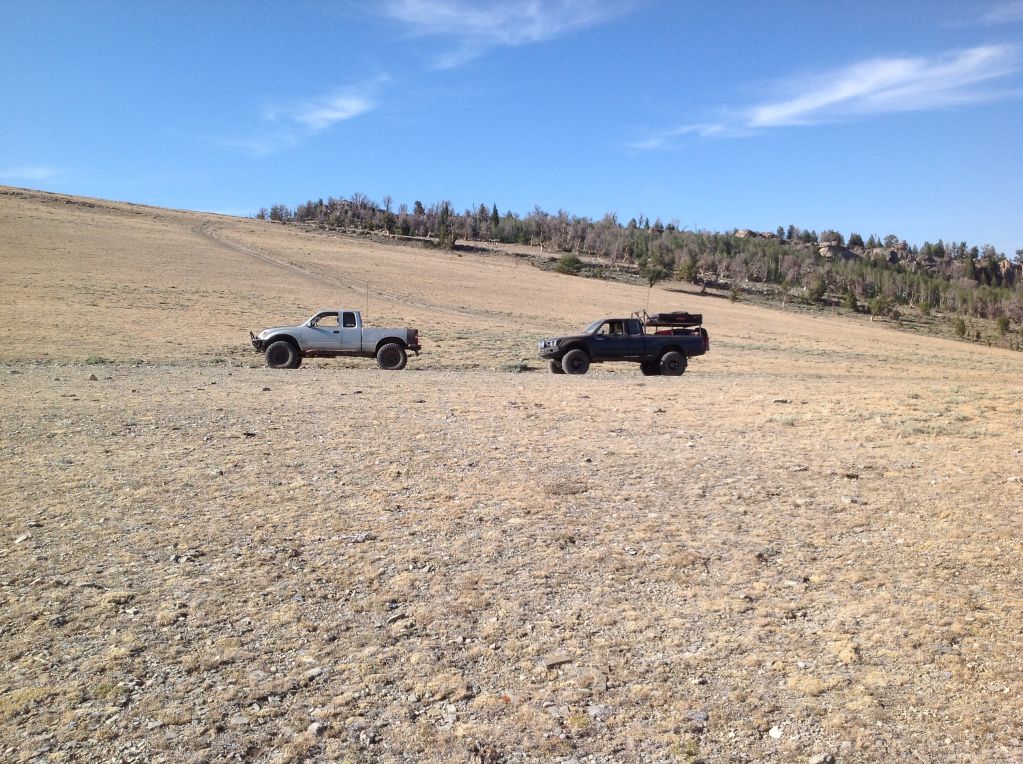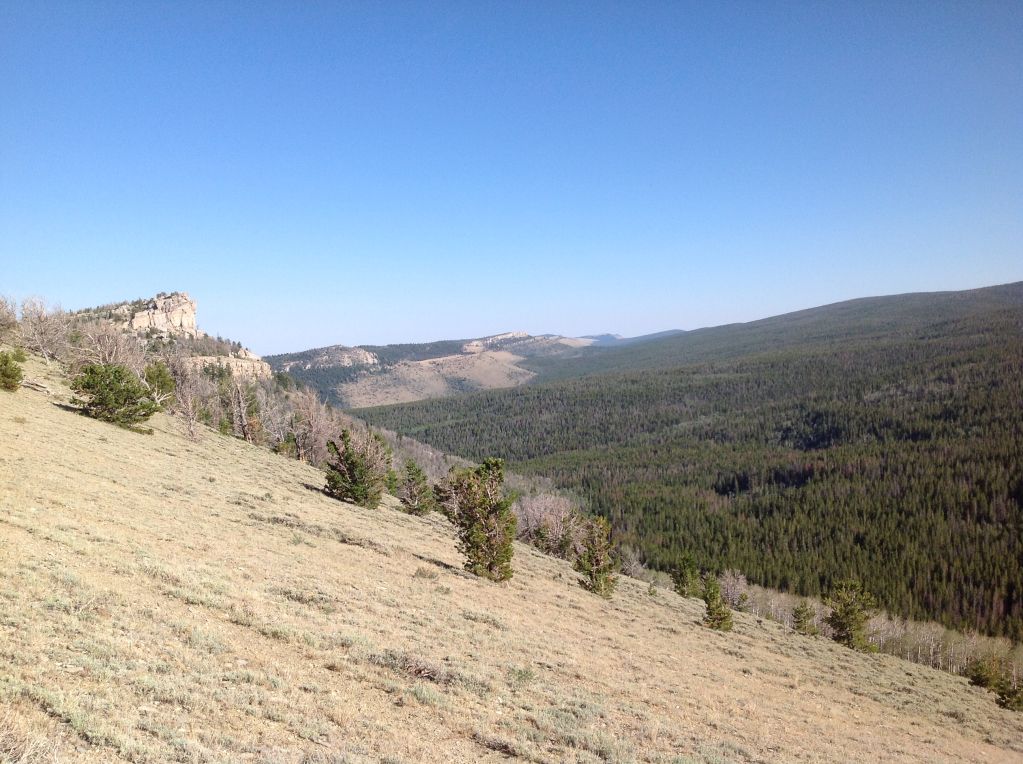 In these shots you can kinda see how rocky the trail was. This is still going up the mountain too on the "easier" side. And it was much easier then diving over the backside.
Now the top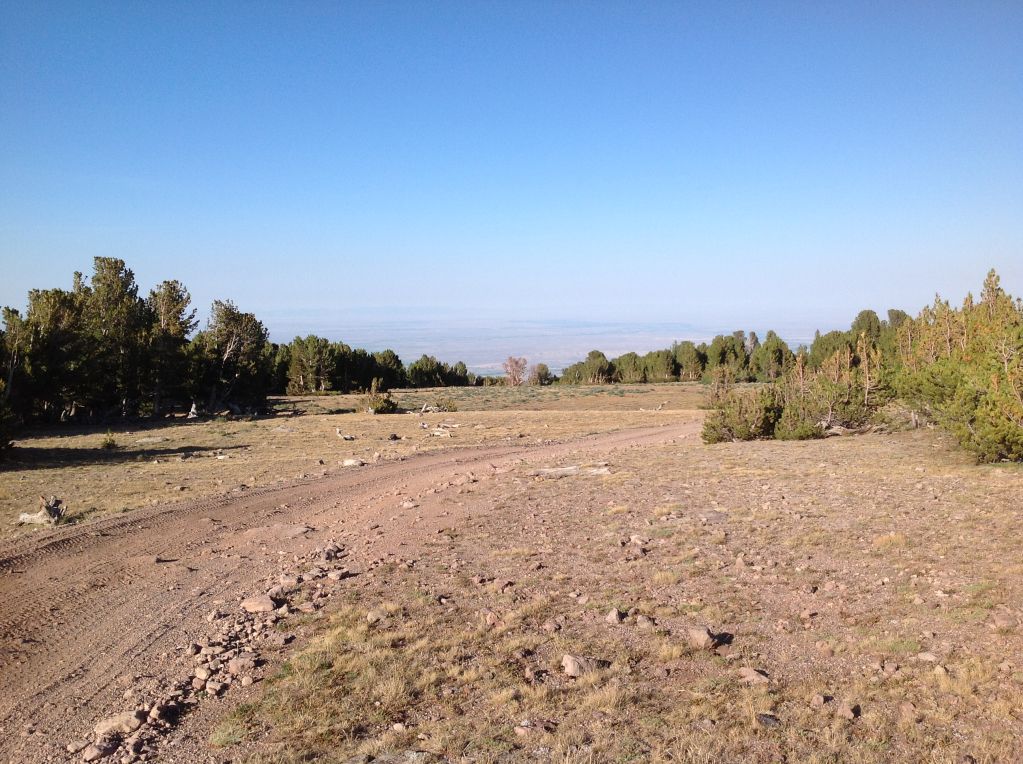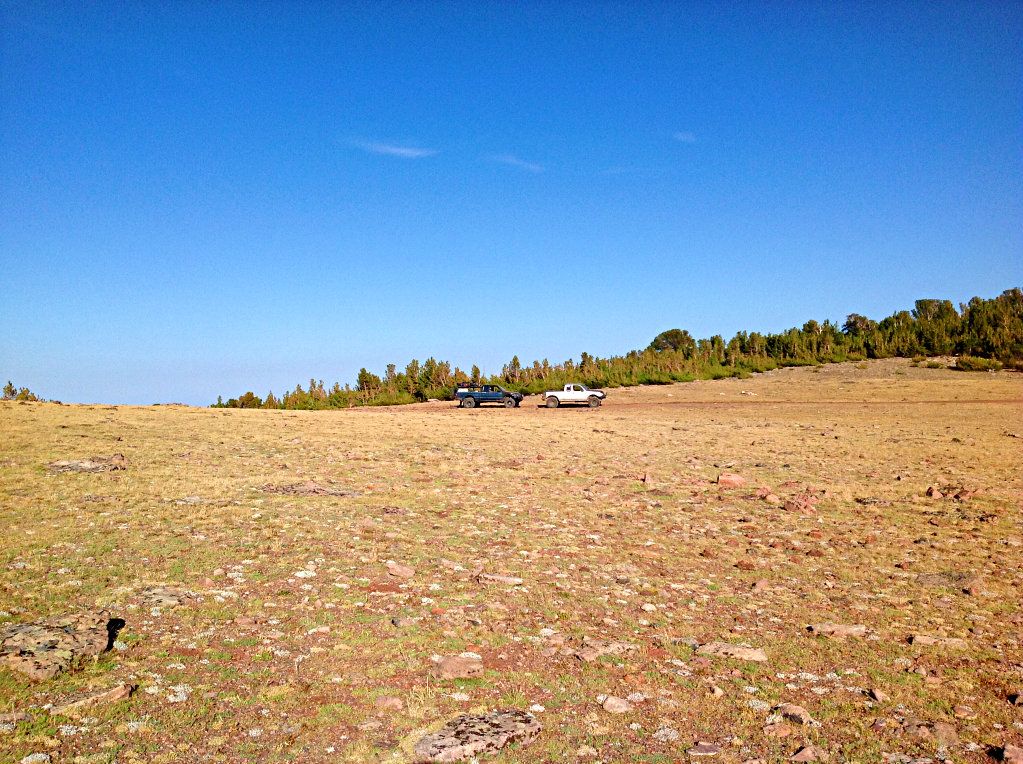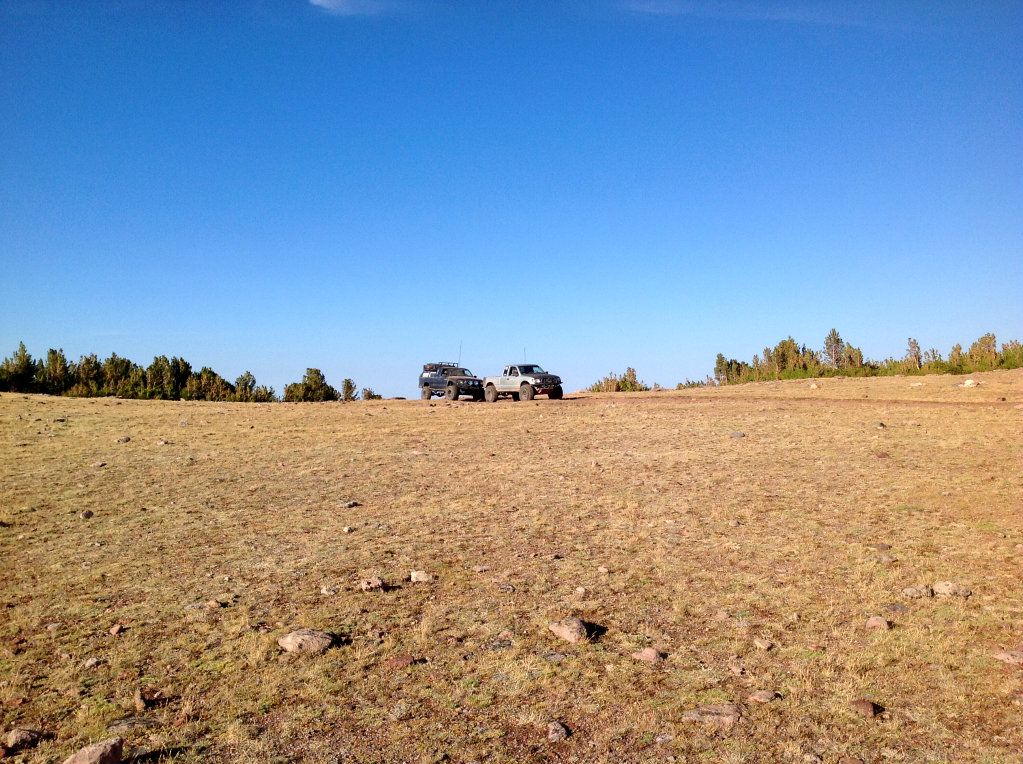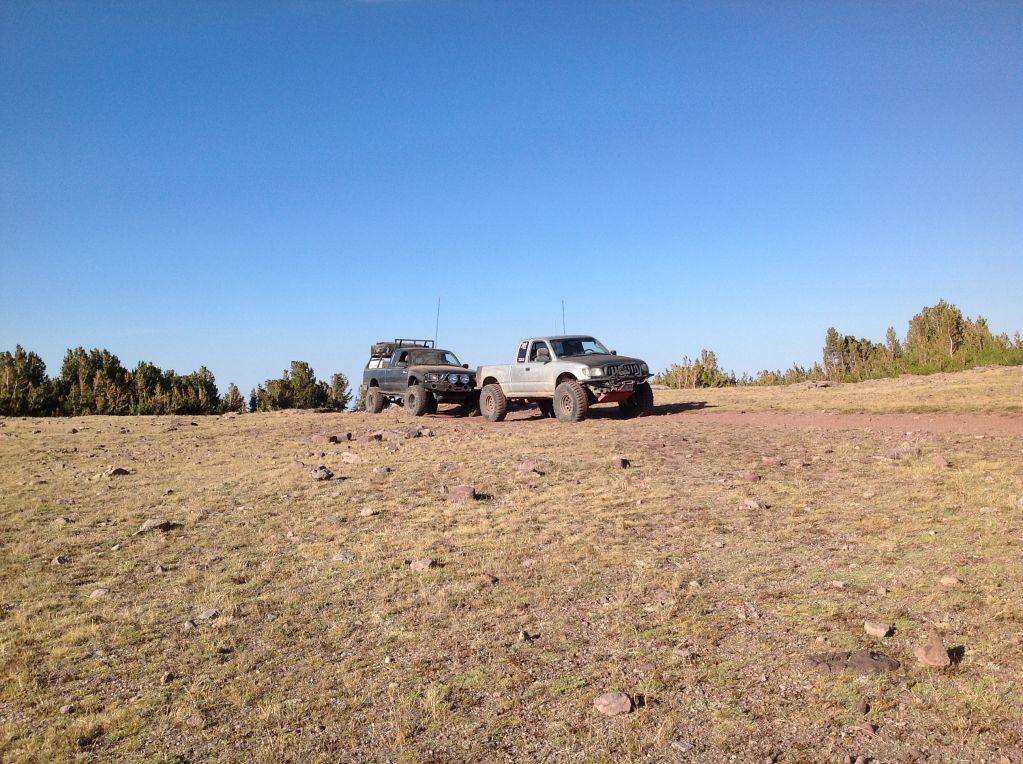 From here Jon wanted to wait for the sunset..i couldn't argue with that.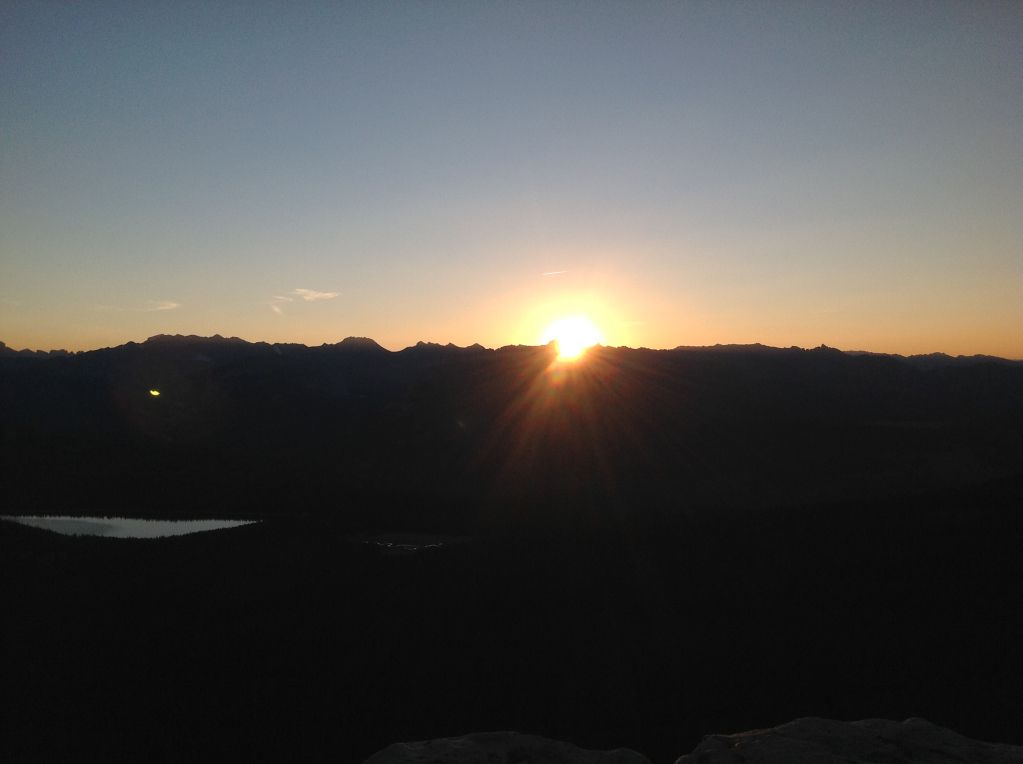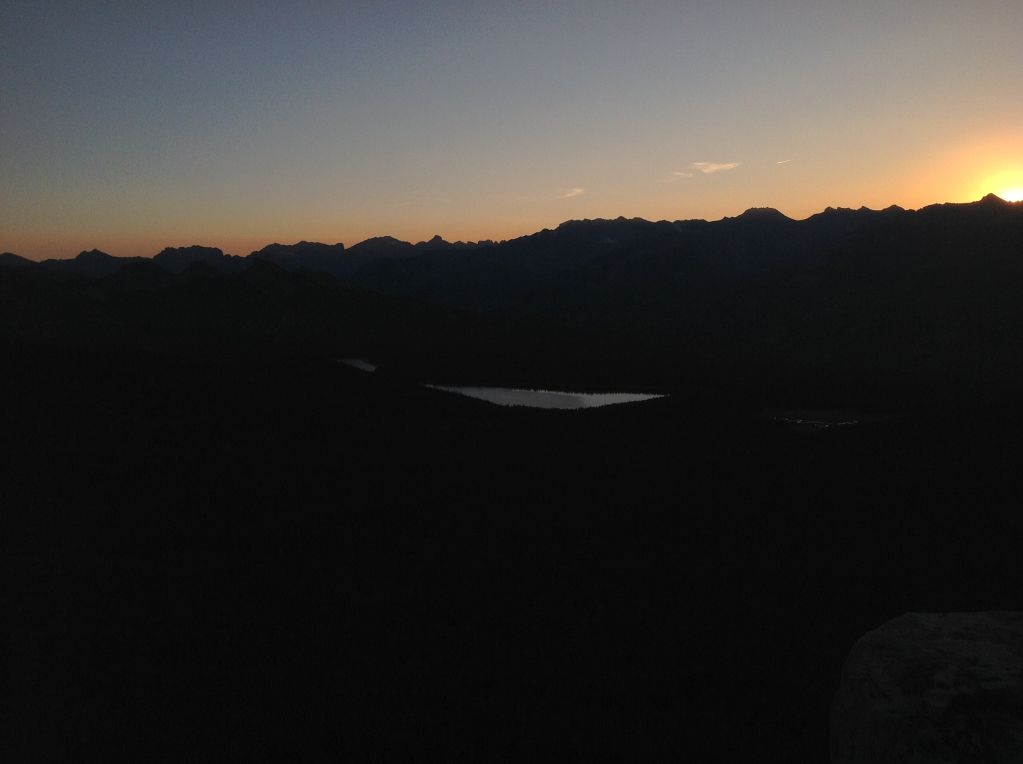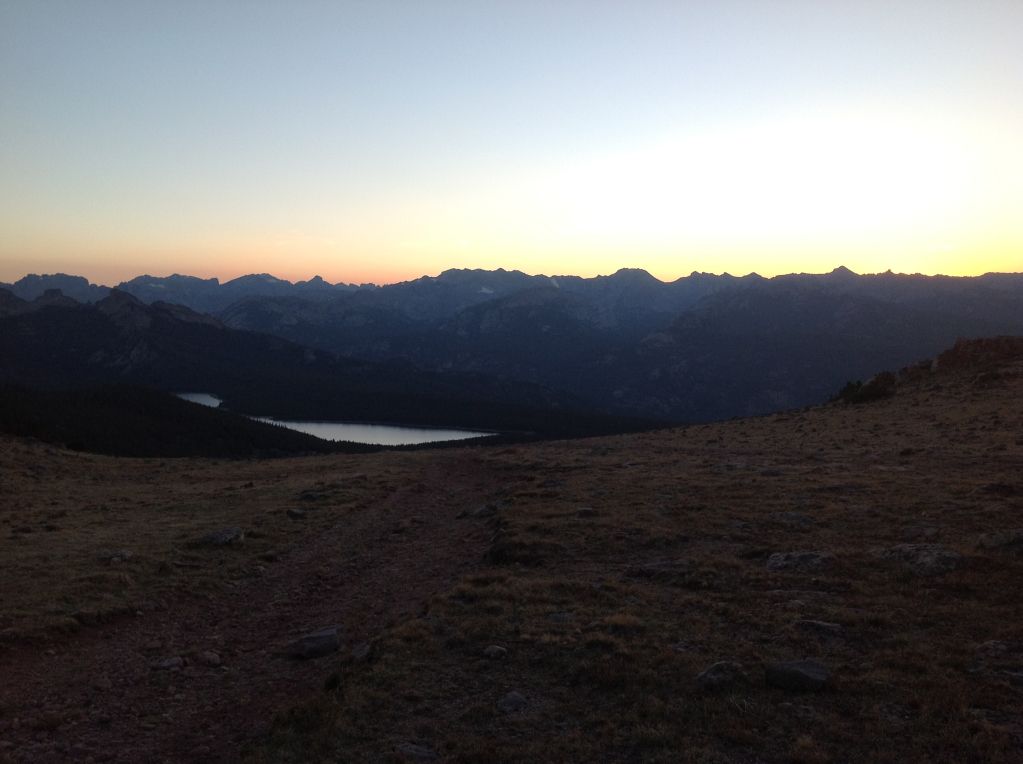 Then we started the decent. I took the lead from here as it was obviously getting dark and i had better lights. It got much much more rocky and knarly on this section. I was banging my skids and diff off everything. Jon took a good hard hit and decided to look under his truck. Damn good thing he did. He only had two bolts left on the passenger side of the LBJ and they were only half in
and he was missing one outa the driver side.
So this became kinda a problem. They were 14mm bolts and i said we just needed to borrow two 14mm bolts from somewhere else on the truck. Having just replaced the body i knew all the seat bolts and seat belt bolts were 14mm. We pulled a seat bolt to see if it would work. Wasn't long enough. Then Jon checked the Carrier bearing bolts and we had a match. Granted it had a much bigger washer on it but we made it work. Took the tire off and then set the LBJ on a jack stand to get it flush again before we bolted everything back up. Coulda gone much much worse and we were both pretty happy with out it turned out. Jon check the bolts three more times on the trip and re tightened them every time.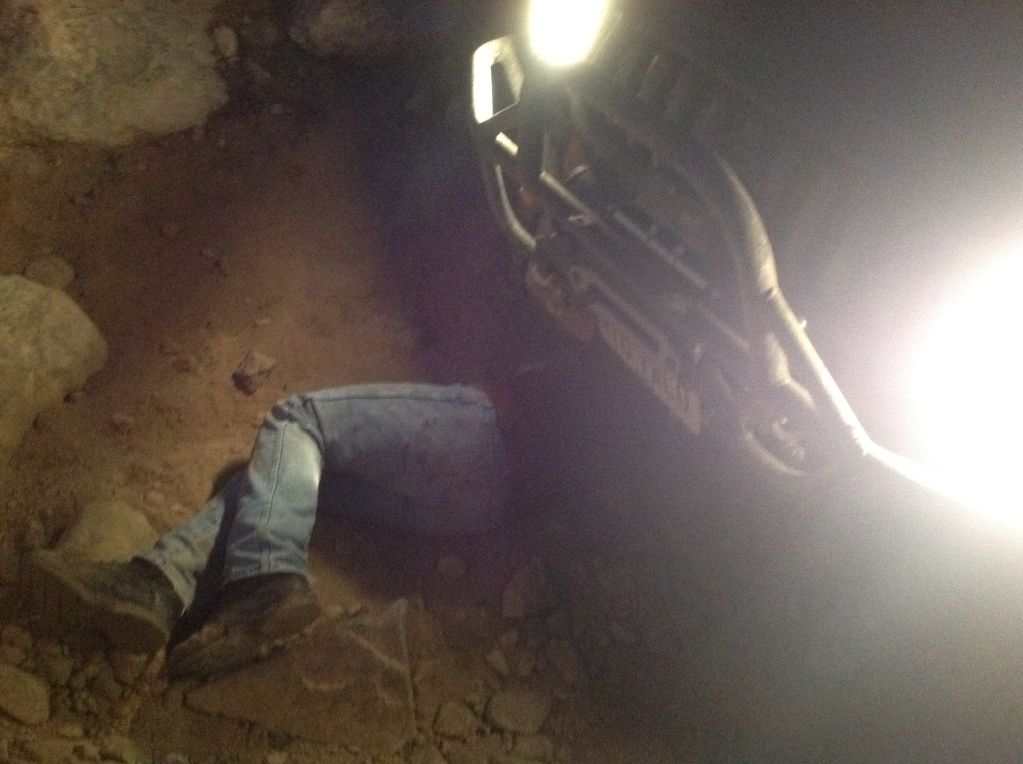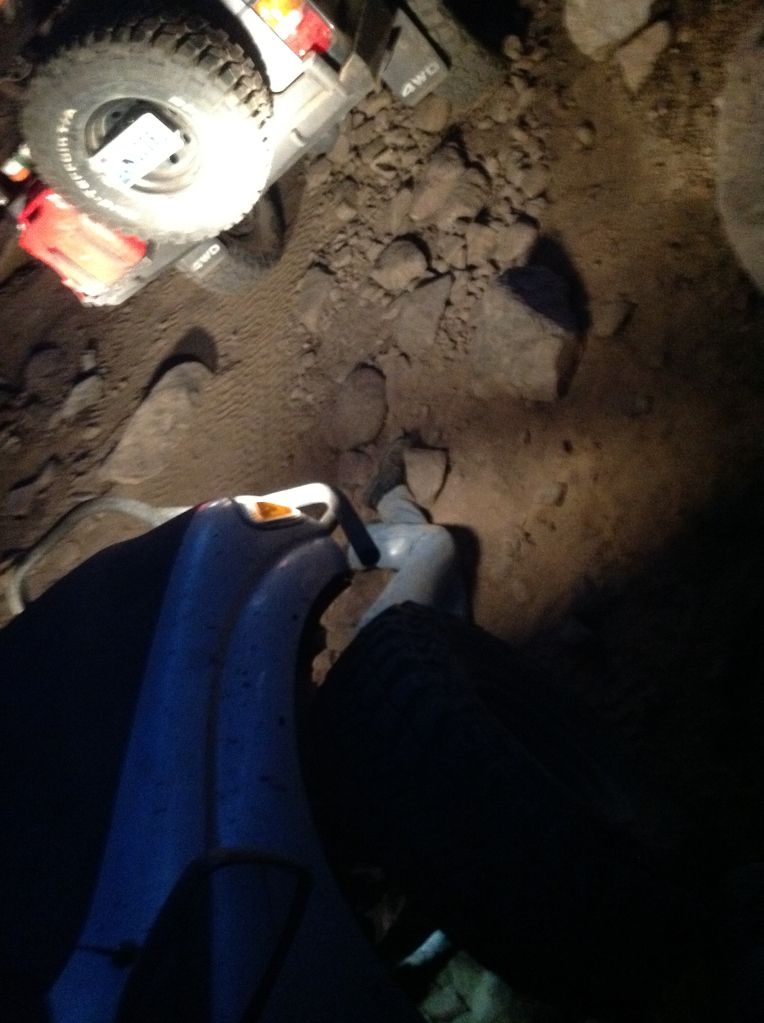 Going down the rest of the trail in the dark was not the funnest night run i have ever done and i don't recommend doing it haha we finally got to the lake around midnight and just set up camp and went to bed as we were pretty tired.
this is what we woke up to though..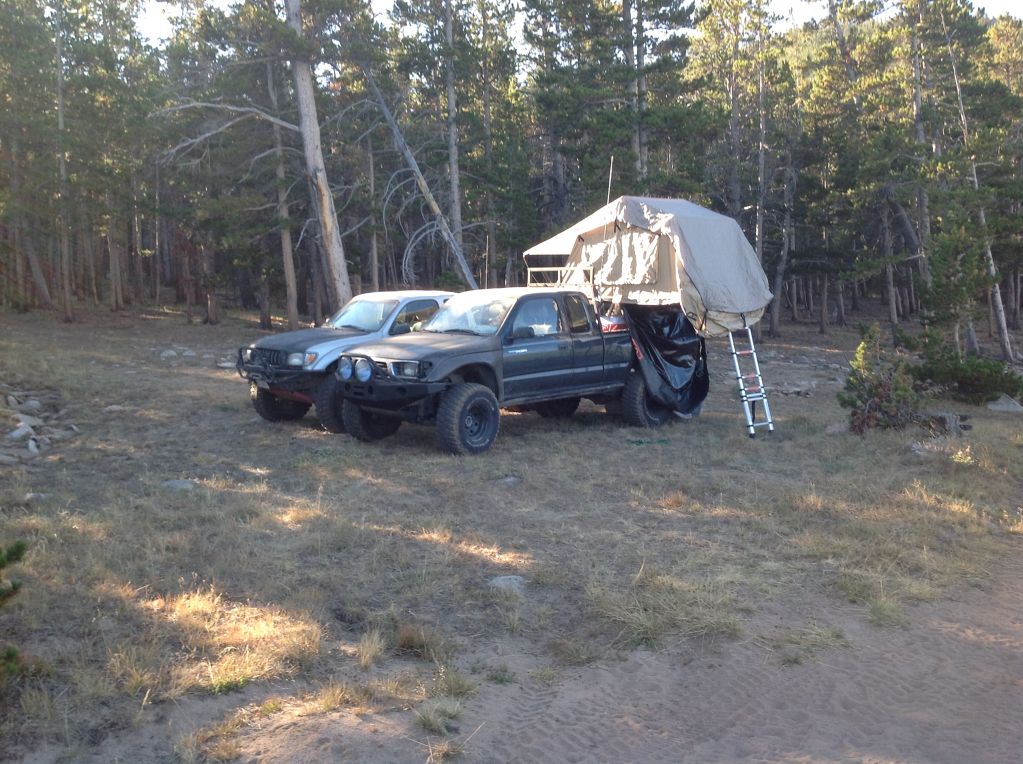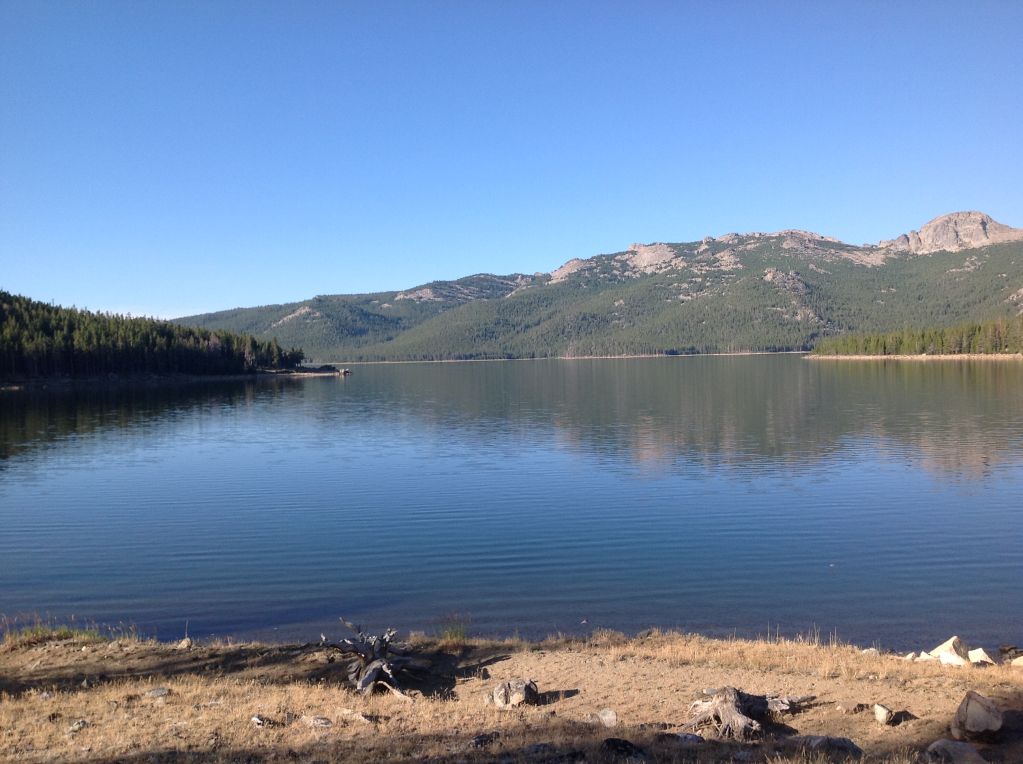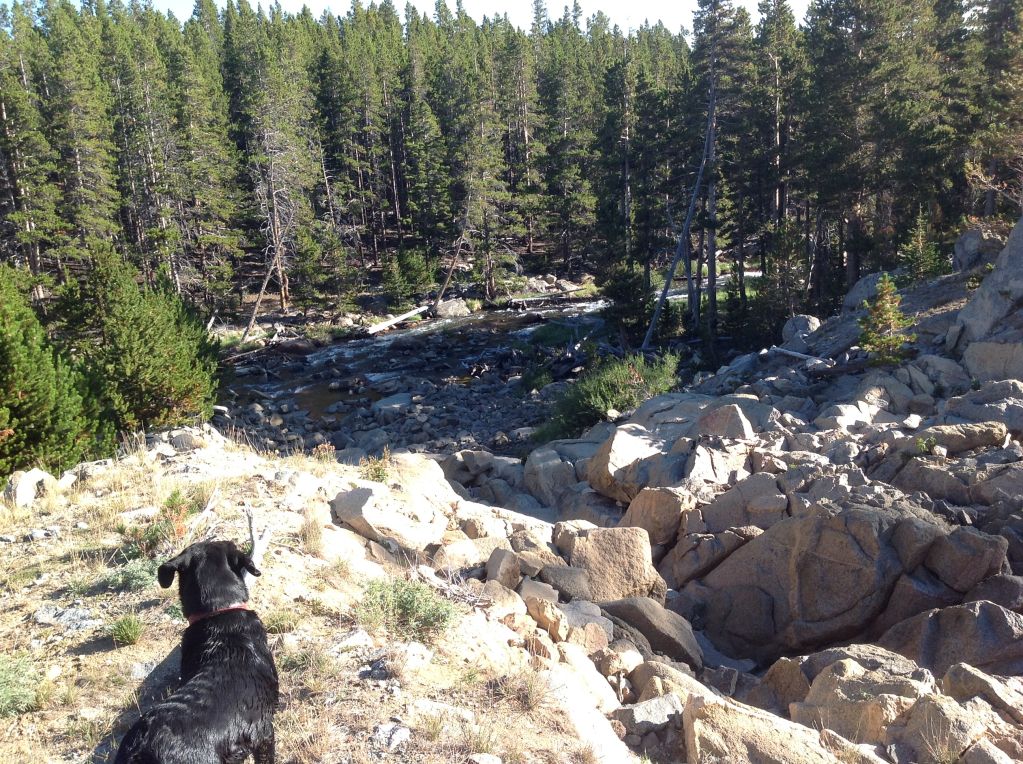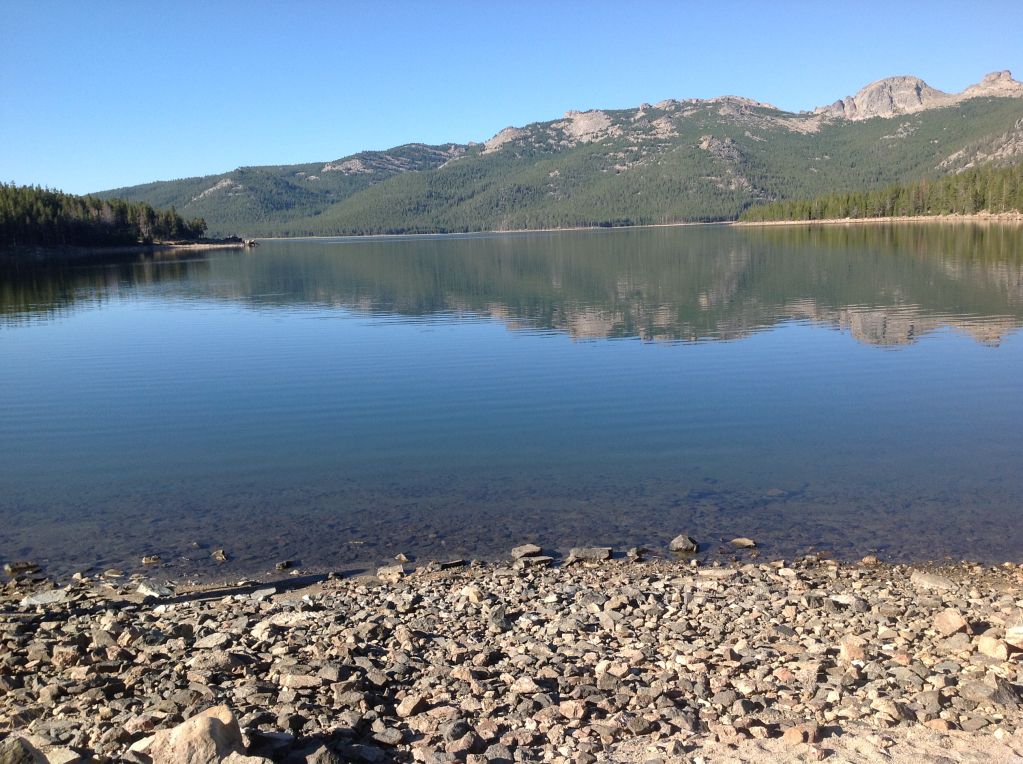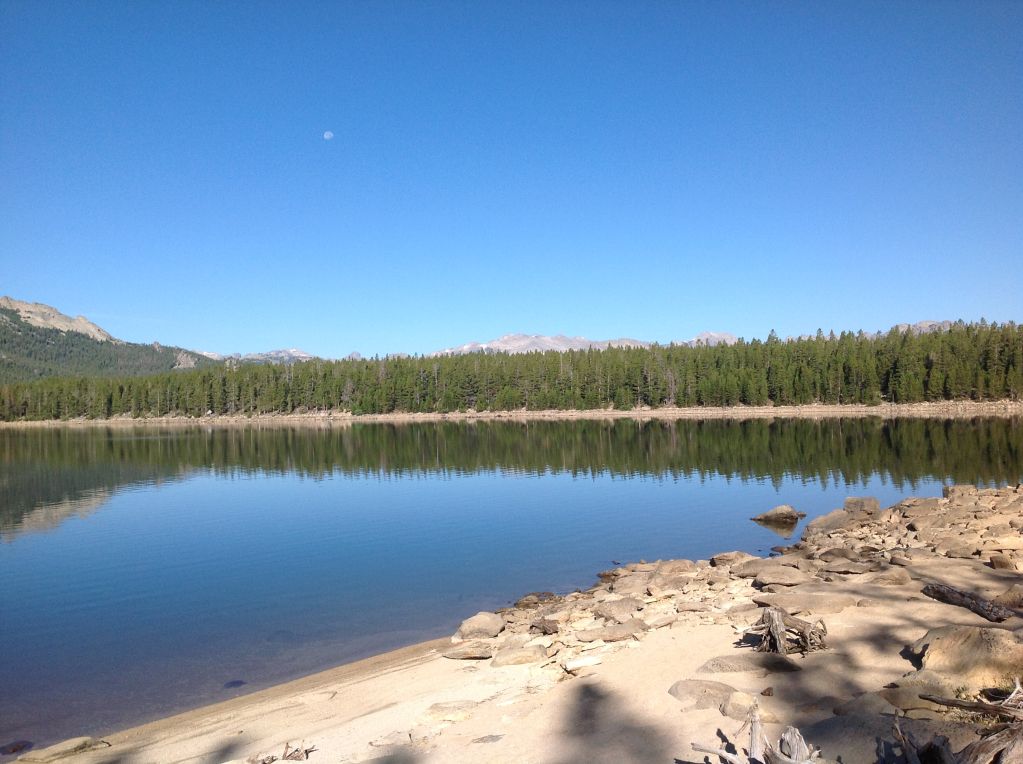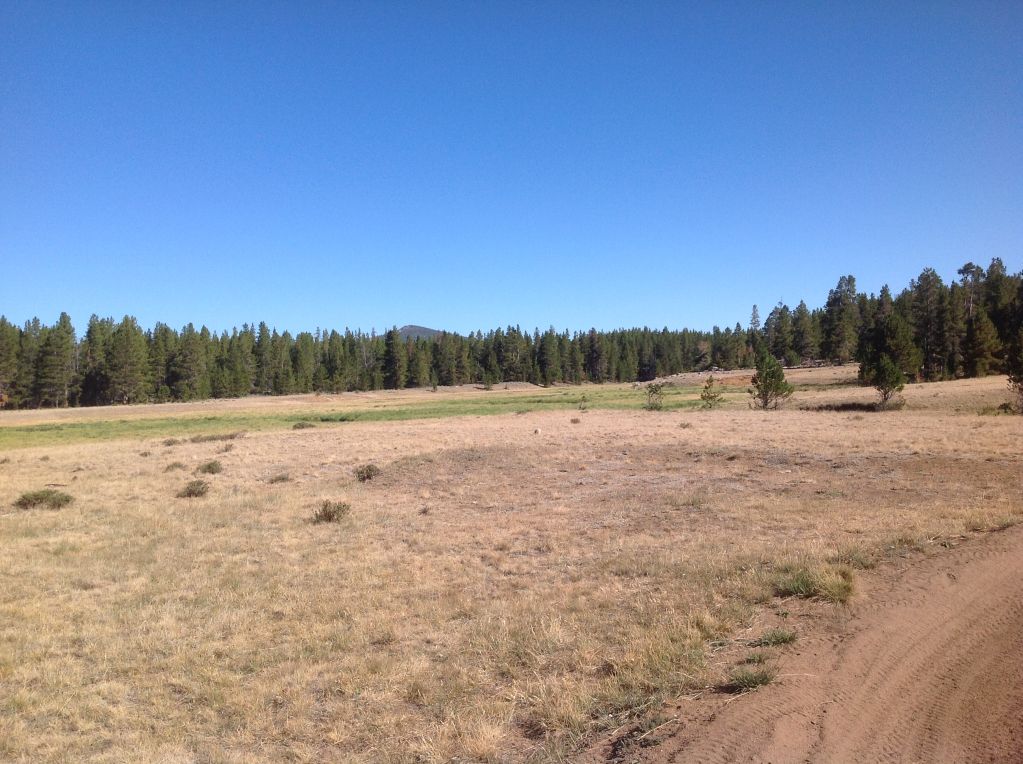 well worth it.
then we had to climb out, little easier as it was in the day time, but still quite tricky and i was still bouncing my diff off rocks.