I wanted to start a thread on this trip of mine.
I have had the good fortune to meet many members of the site in person over the last +2 years and having said that I'm going to be meeting up with a few more of my TW friends in the near Future.
I've been seriously planning this trip since January - but in reality I've wanted to do it since June of 2010.
In the summer of 2000 I took a two week long cross county road trip solo with my 1st gen:
That trip took me from Pa to Va out to the badlands then Devils Tower and Yellowstone...
It was an
Epic
journey at the time - and I wanted to repeat it on the 10yr anniversary in 2010. But with work & family that was just not in the cards.
So back in January Mr.Taco asked me what I wanted for my Birthday... I told her I wanted to go to Montana... Another solo road trip to see the country and at the same time meet up with some of the good folks I've come to know over the past couple years.
- She graciously agreed...
(BTW - Mrs.Taco is AWESOME!!!!)
So I'll be leaving Pennsylvania next Tuesday bound for Boseman Mt. for this Montana Meet that MTgirl has so kindly taken the time to put together:
http://www.tacomaworld.com/forum/nor...er-2012-a.html
This time the road trip will be taken with this: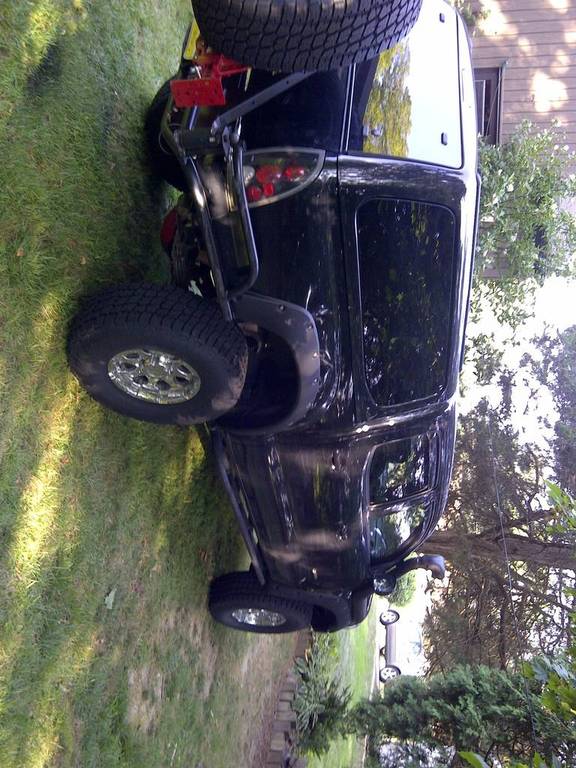 My purpose for this thread is simply to document my trip & the people & places I see along the way...
Also
VERY
much looking forward to hitting the trails in MT...
(hence the section I've posted in...)
My tentative plan is to leave on 8/21 in the afternoon and meet up with the Beech Creek crew at the BC Hotel for wings on Tues. night.
I don't have to be in MT to meet up with anyone until Friday around noon so whatever happens in between remains to be seen....
And that's the best part!
Open Road here I come...
(And all my love and appreciation to my wife Bonnie for her blessing of my adventure - I love you dear!)