Well, it was a hell of a week. We (Myself, John, and Burr) started out from Rivethead's on Sunday the 2nd.
Mono Lake: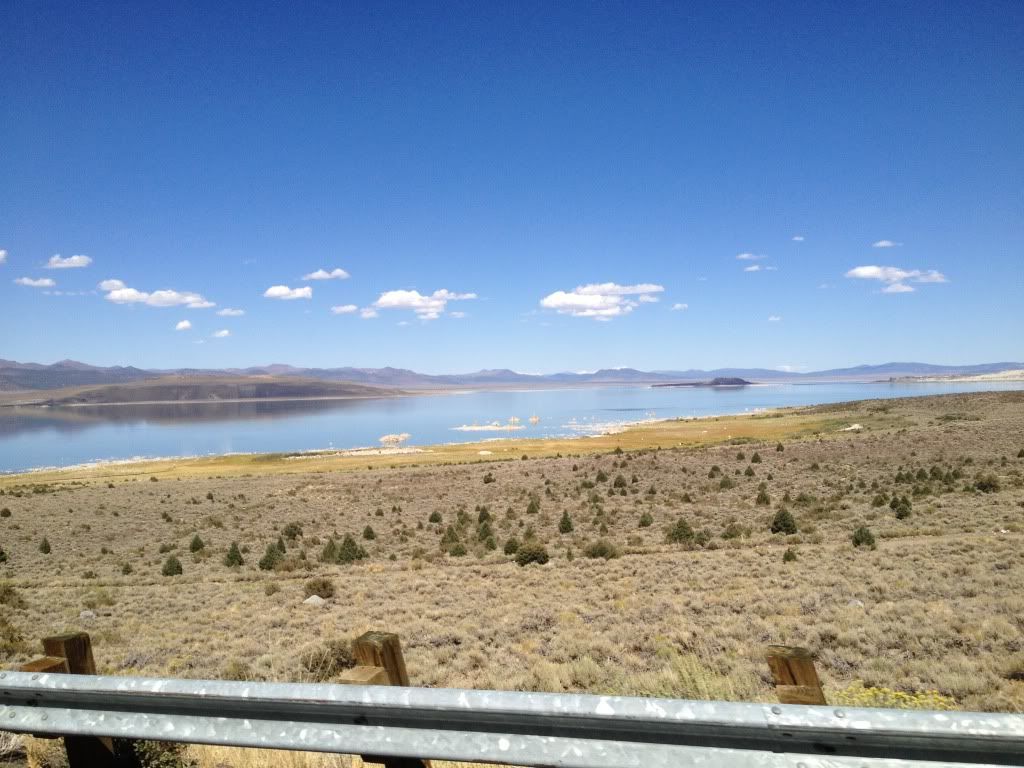 We were headed to Truckee to crash at Burr's friends place, it was our "basecamp" where John switched from his street tars to his trail tars. Both John and I also swapped out our full doors to tube doors.
Monday morning we took it easy. We left Rich's house around 11am. We headed into downtown Truckee where we got our final supplies (extra beer, more ice, etc..).
West Lake: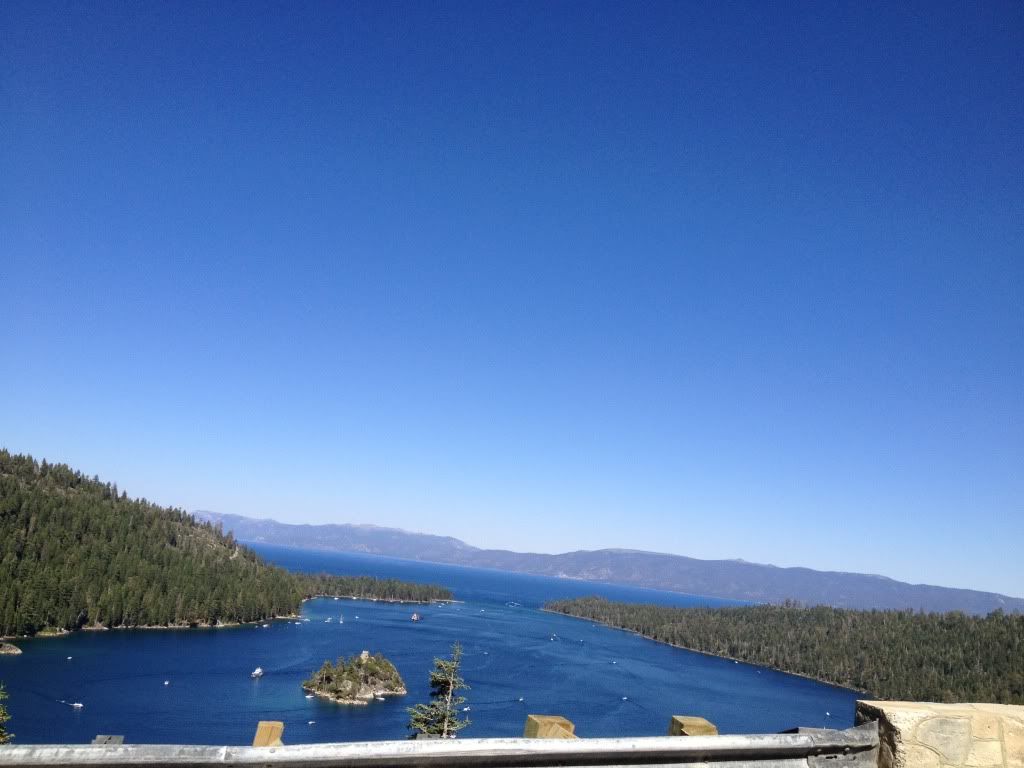 We made our way back south across the western edge of the lake to head towards Icehouse road which would take us to Loon Lake, the start of the Rubicon.
Monday evening we camped at the Loon group camp. We celebrated Andrew's 30th with some shots and a little birthday cake.
While the sun was setting, a couple more members met up with us including NorCal's only Kmillan, and SoCal's J-money$$$ and a couple of his close friends.
Loon: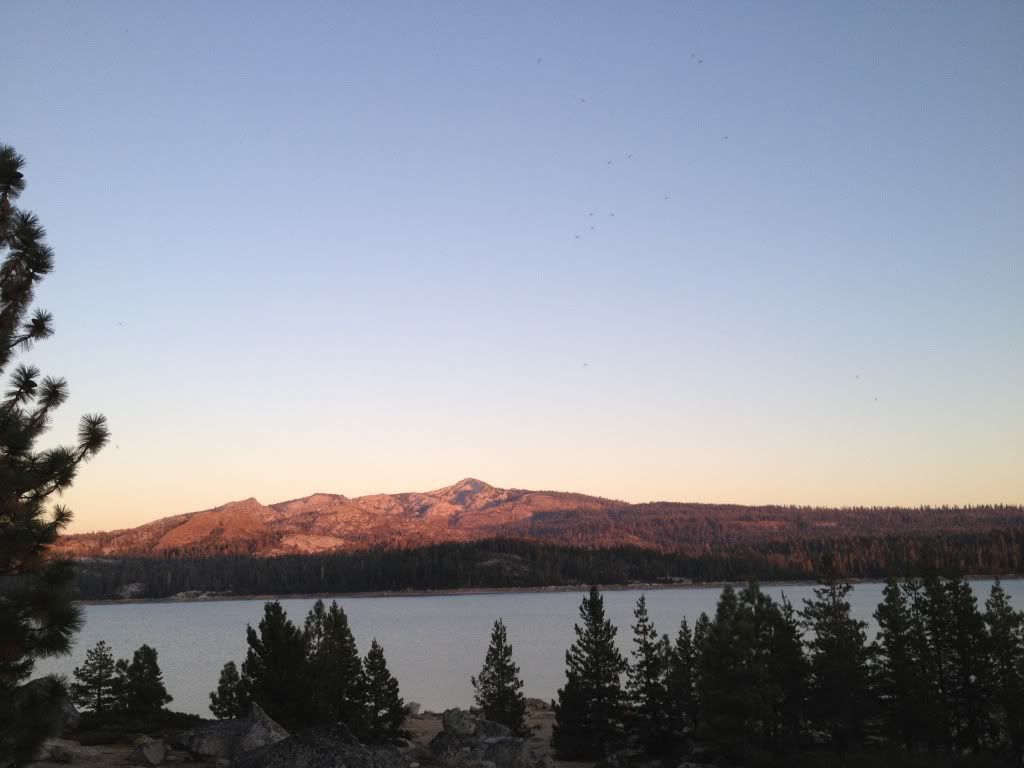 Birthday boy: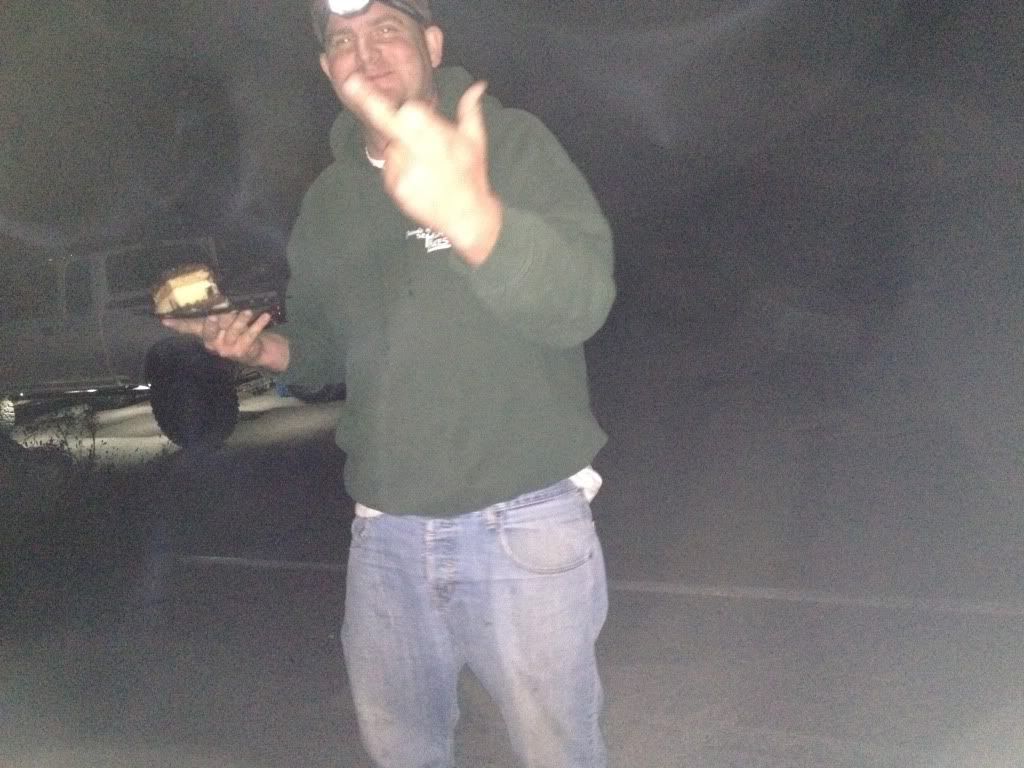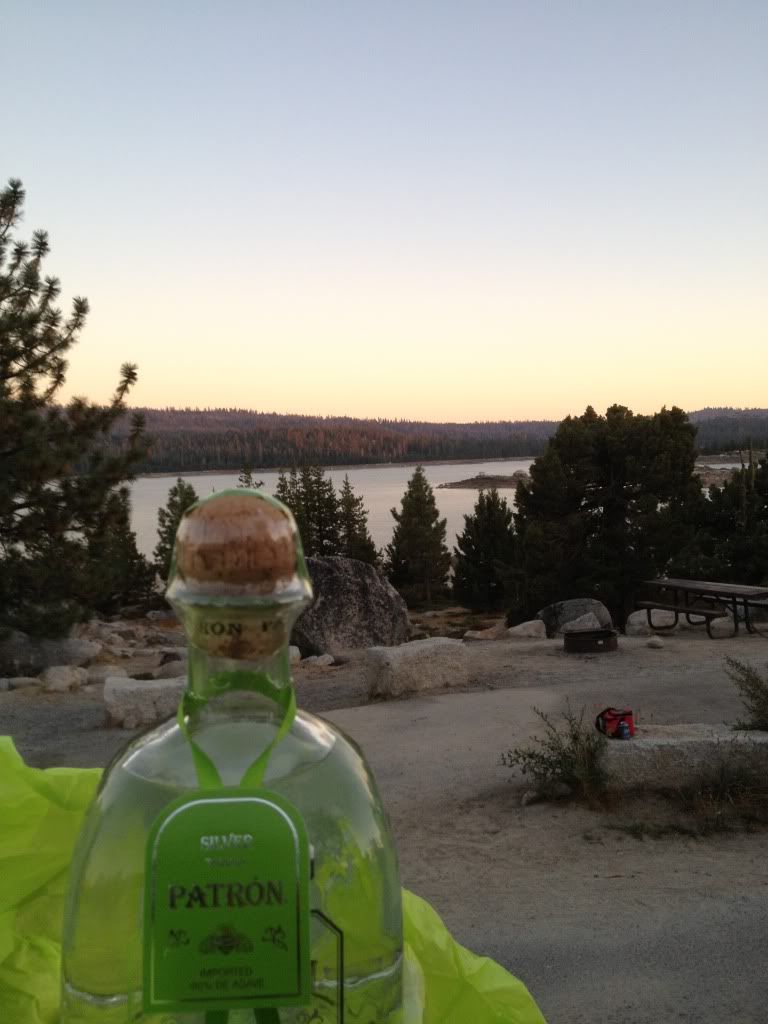 Tuesday morning we were ready to hit the trail.
Unfortunately, just before the start of the trail we realized we were immediately behind a group of less capable looking Jeeps.
Thankfully they let us pass, which wouldn't be the last time (we played leaf frog with this group a couple times).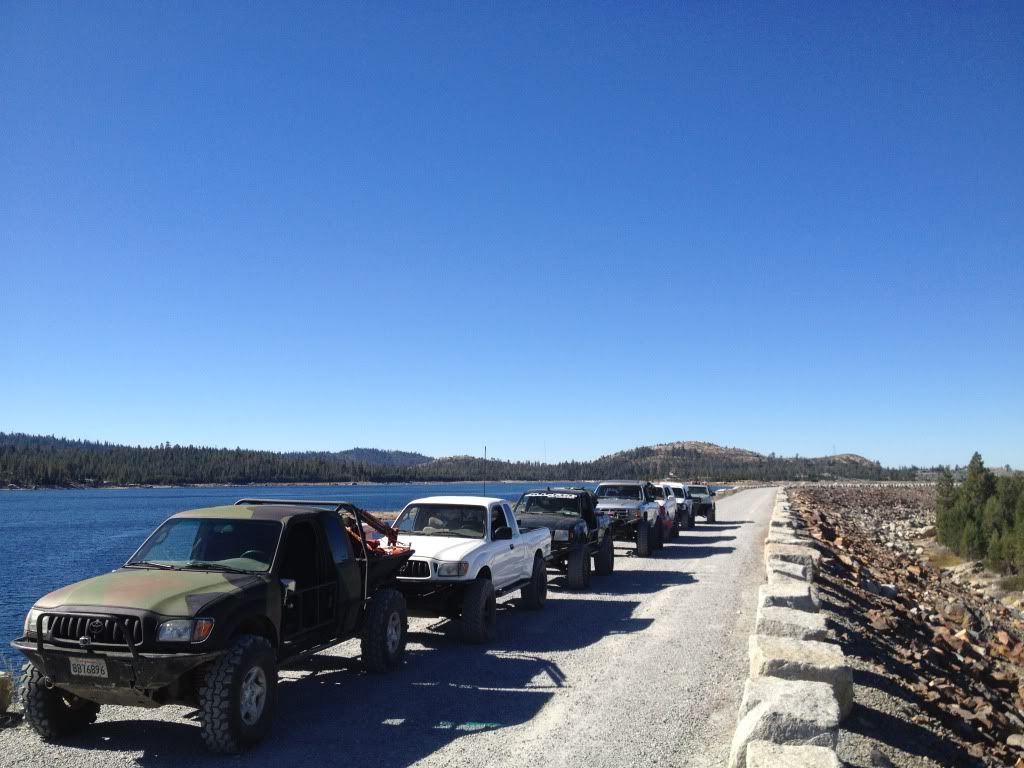 Shortly after the Gatekeeper: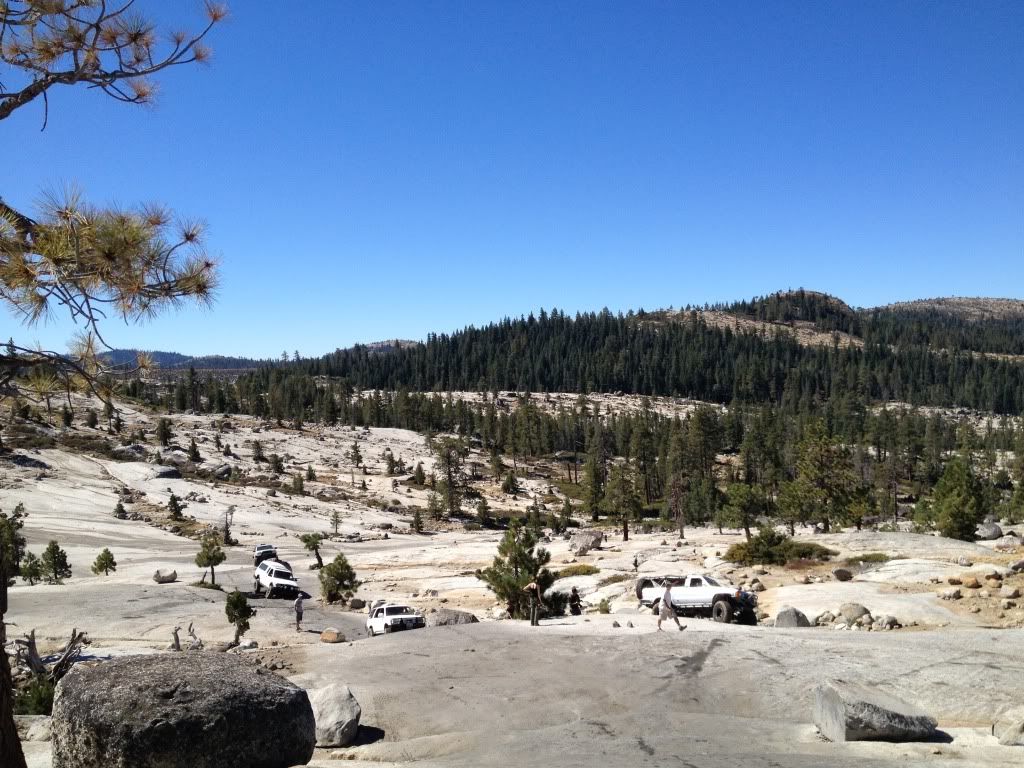 Near the Soup Bowl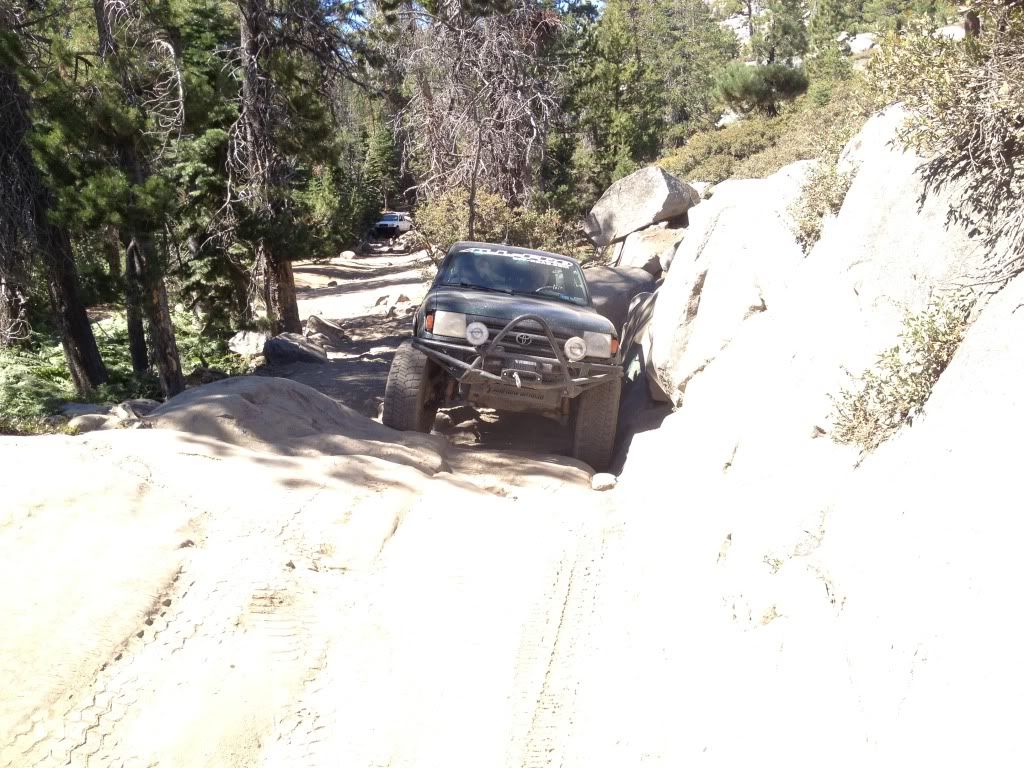 After the Soup Bowl
Jason, just before Buck Island Lake:
Sunset on Buck: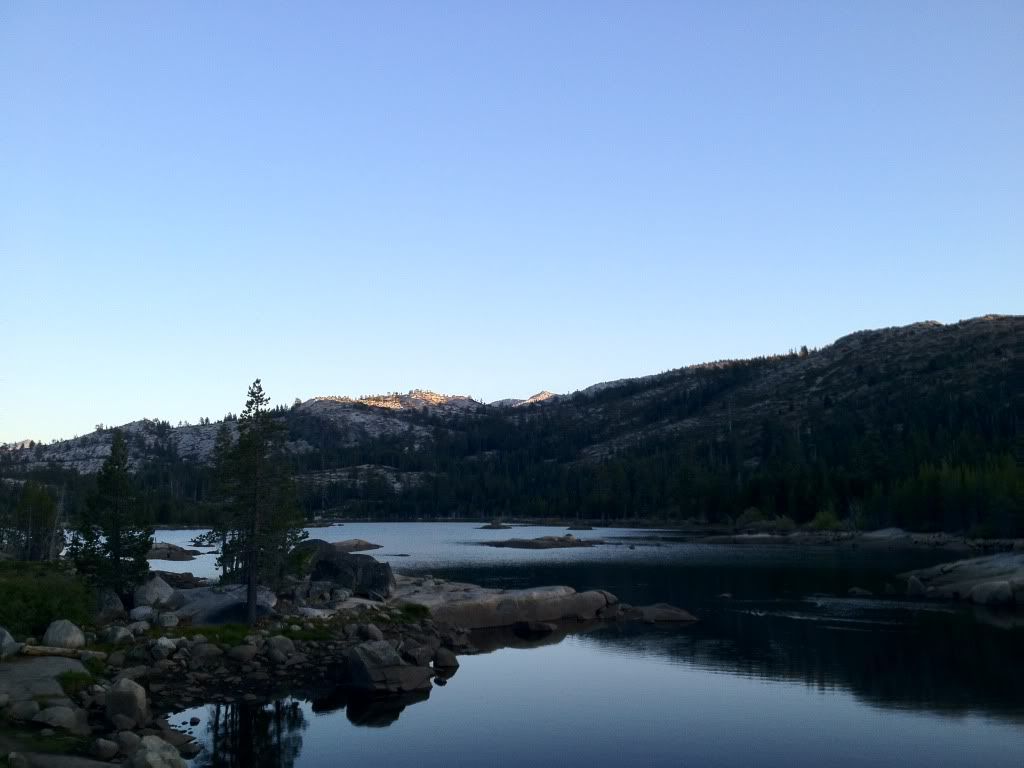 Jason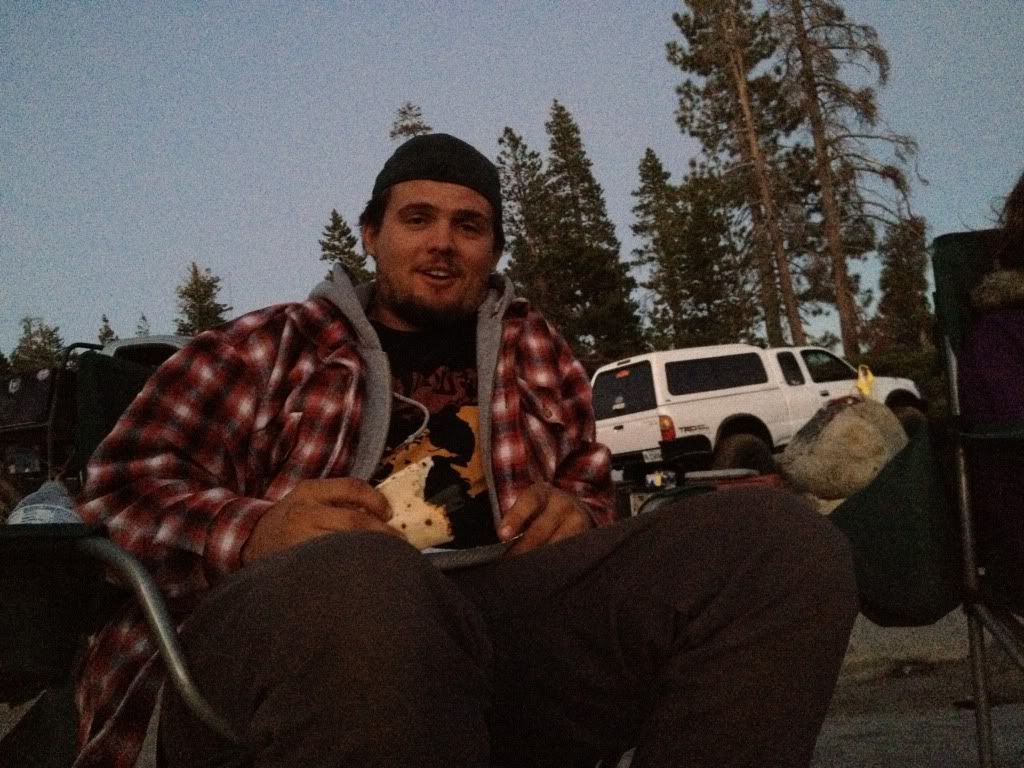 We watched the sun set and had a few brews.
We hung around camp and caught up with old and new friends.
Close to midnight we started hearing some ruffles in the bushes, which turned out to be a few bears wanting to get at our coolers.
We each devised separate tricks to keep our coolers secure. Some hung their coolers in a tree, others shoved them under the truck and secured them to a rear axle or the like.
Wednesday morning brought a sweaty wake up call which shortly turned to rain.
We hunkered down all day wednesday (good thing we were planning on staying there there at Buck anyway, right?) while the rain passed.
Sunrise on Buck: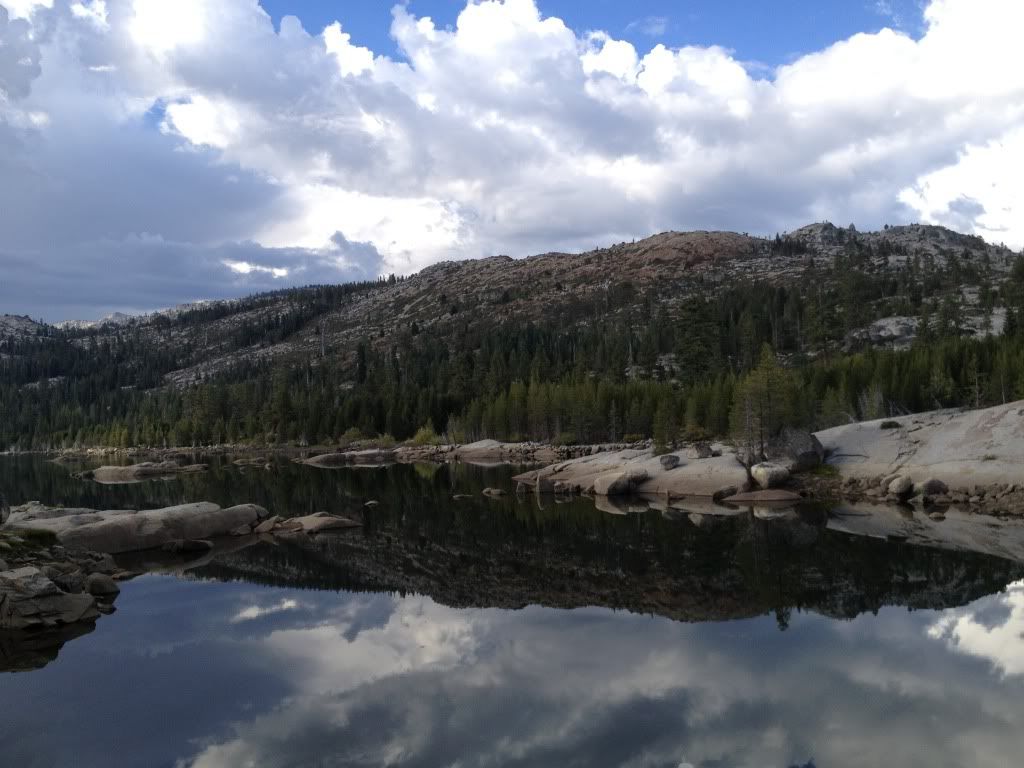 Wednesday night brought more celebration and more rain...
Thursday was more dry. We packed up camp and headed to Rubicon Springs.
Burr: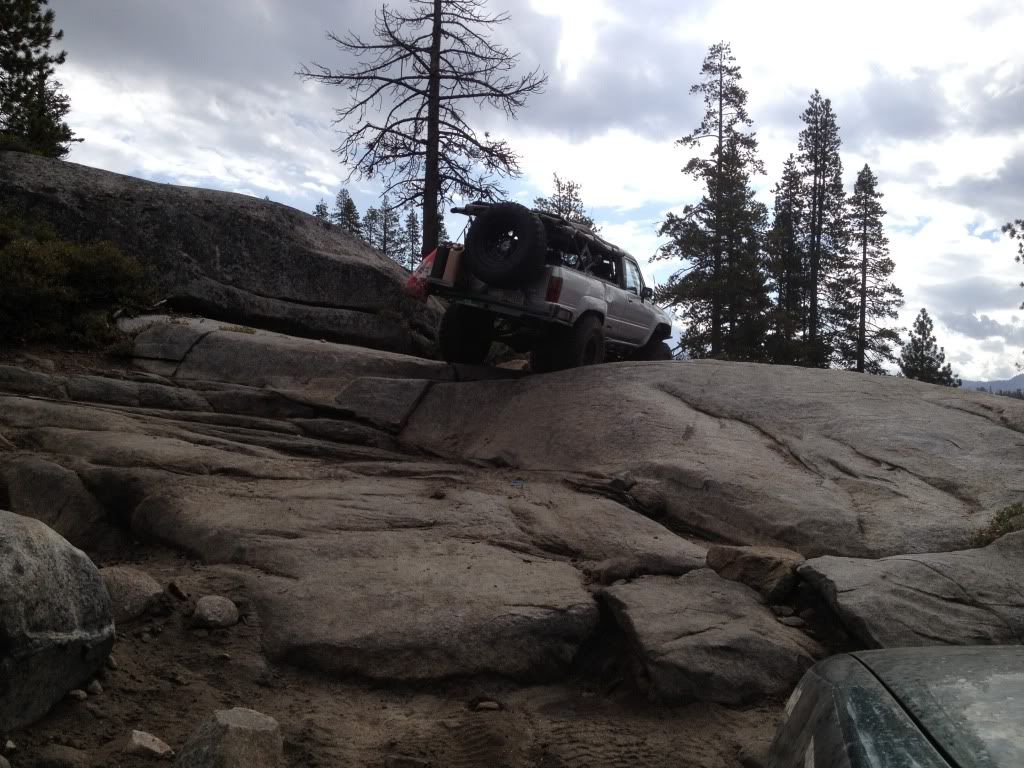 John: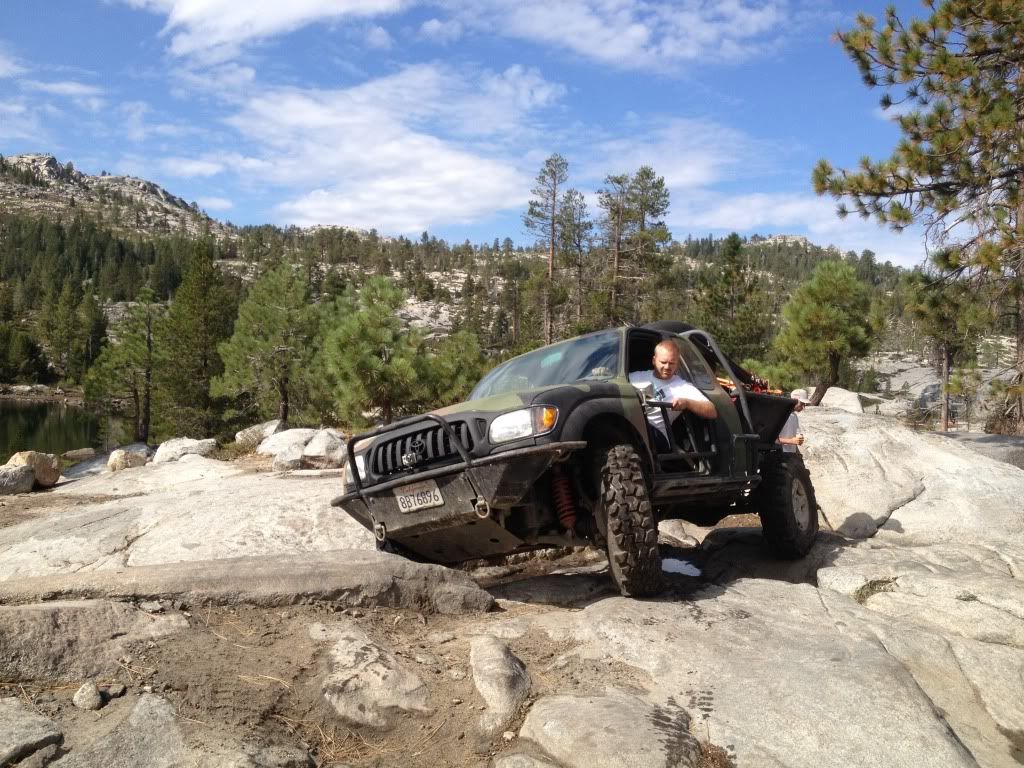 Kyle: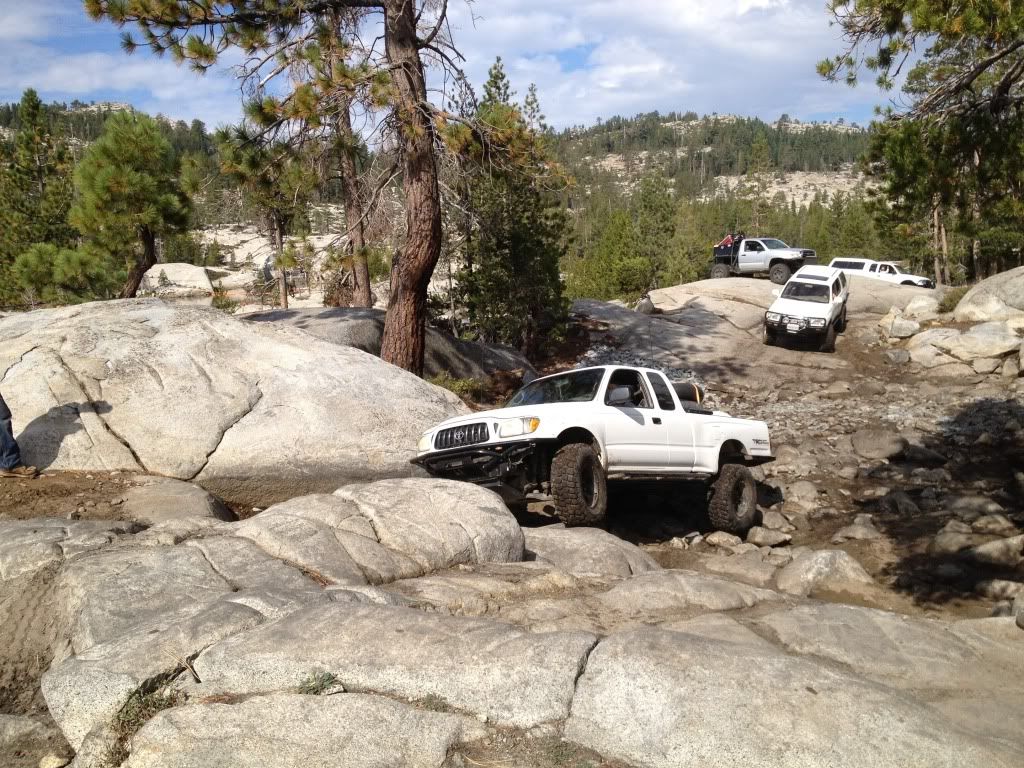 Jason: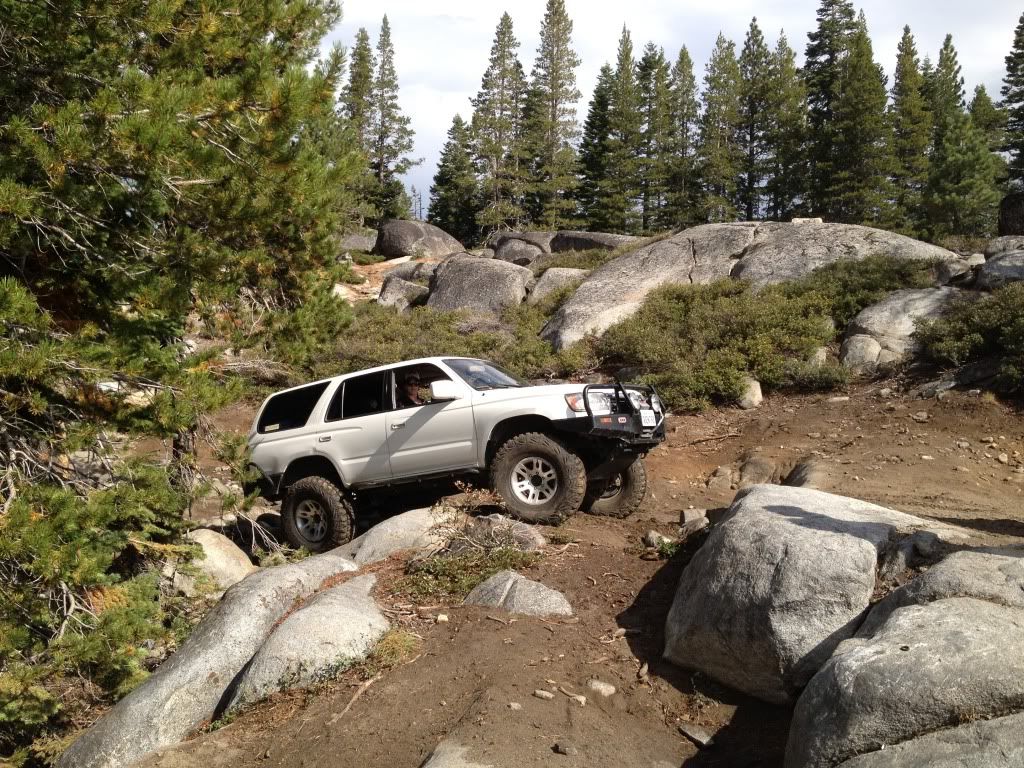 Andrew's friend Rich: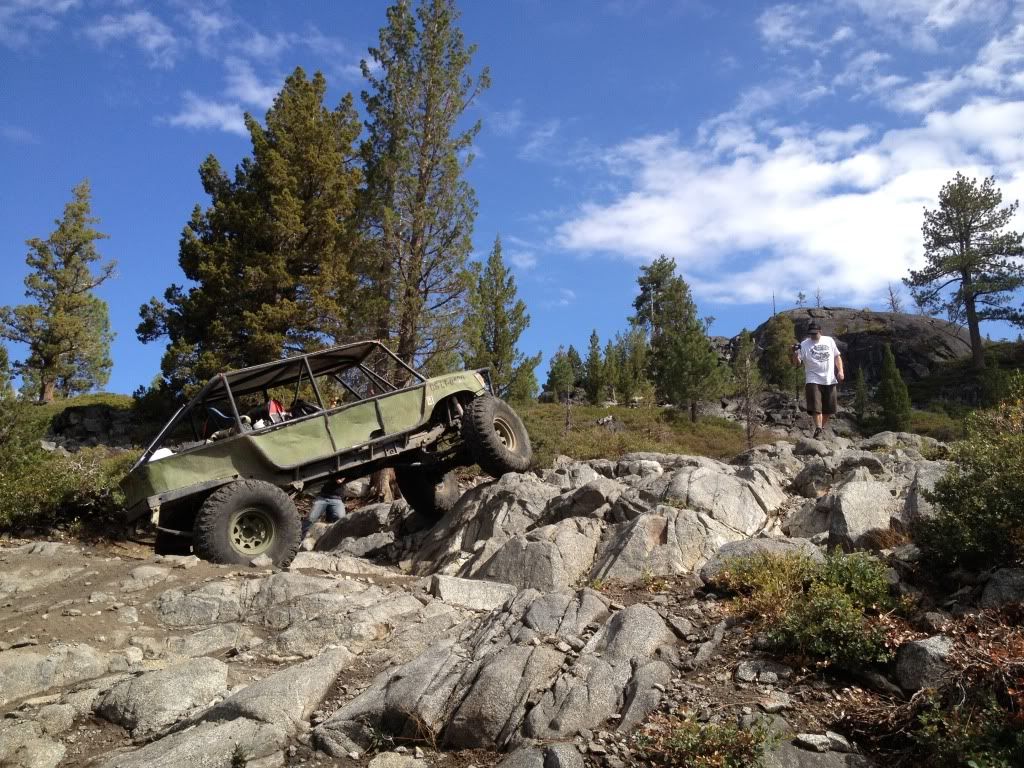 Somewhere on Big Sluice: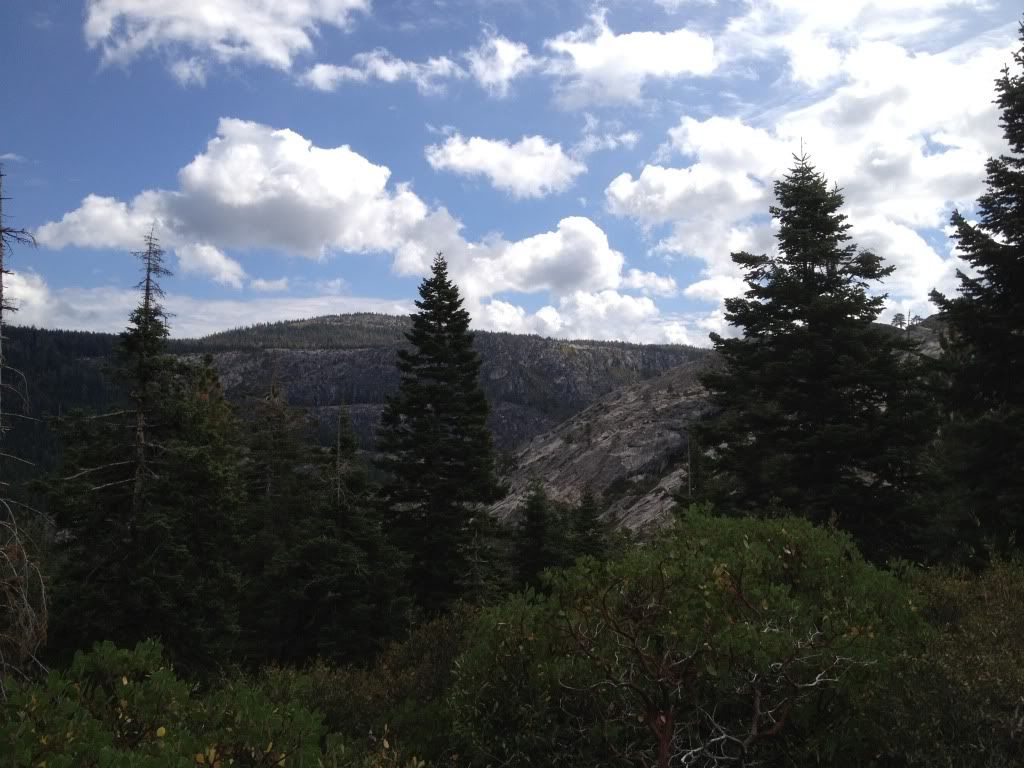 Just made it to the Springs:
We got a good campsite at the Dirty Dozen and then proceeded to hit the lake. We had to make up for the crappy day at Buck we were supposed to be tubing.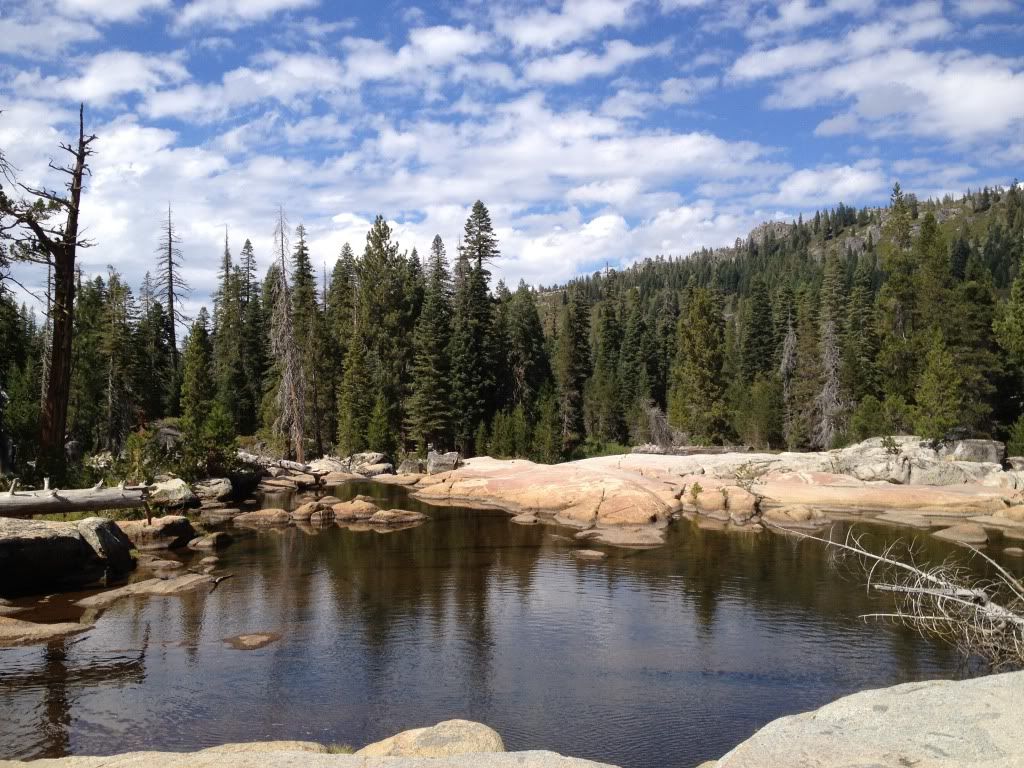 SoCal VP John (Rivethead) and his wife Alice
The whole group minus Steve who was taking the picture...
Left to Right: Justin, Alice, John, Jason, Jennie, Kyle, Ruth, Tony, Me, Rich, Andrew, Joel.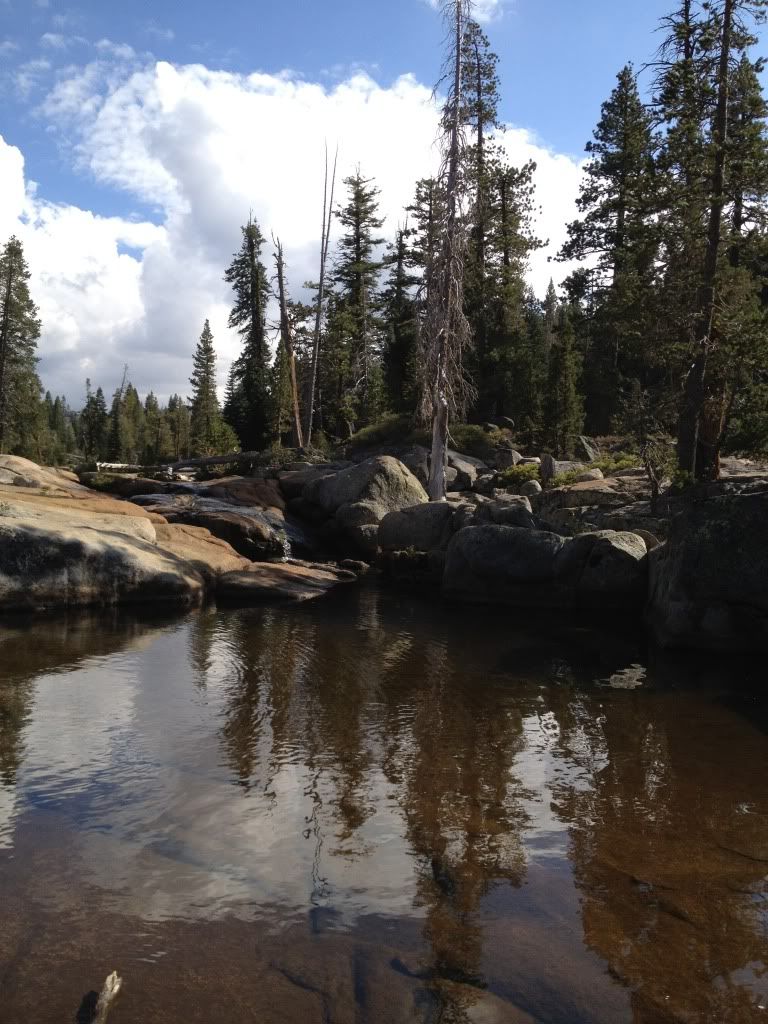 After shenanigans at the springs we made our way back to camp for more shenanigans.
Friday morning we planned to have the whole group head up Cadillac hill and head out. Well, a few of the guys (Jason, Steve, and Kyle) decided to extend their trip by a day, so they stayed at the springs while Myself, John, Andrew and Justin headed out.
Cadillac went pretty quick without issue and we made it to observation point: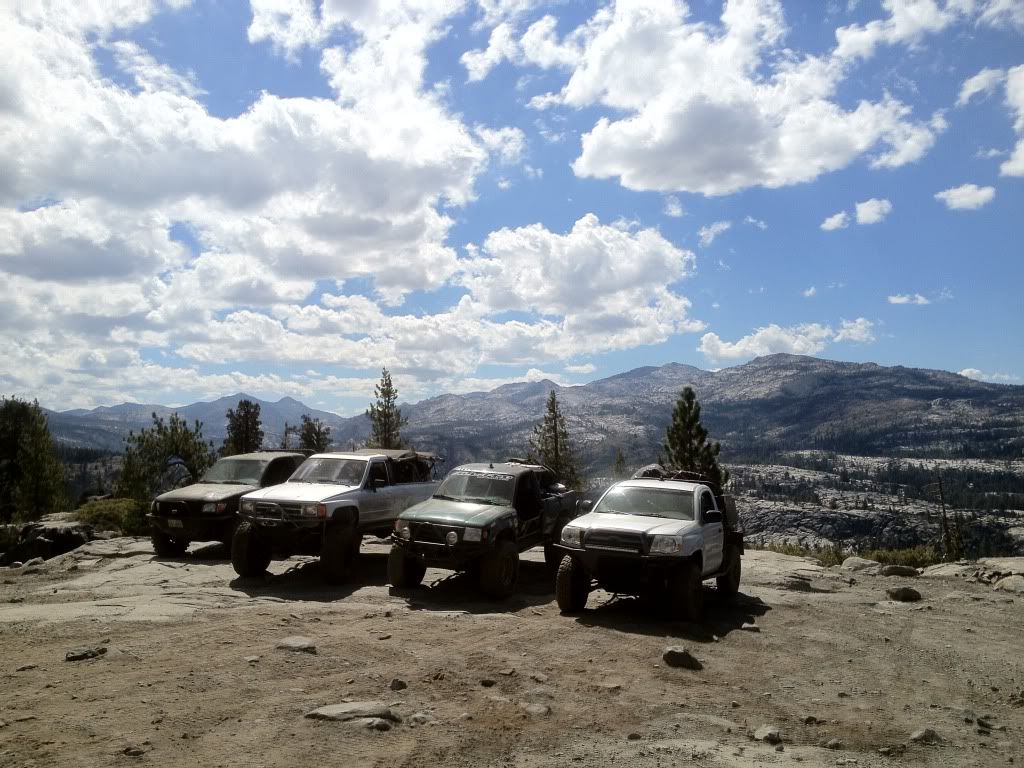 Later on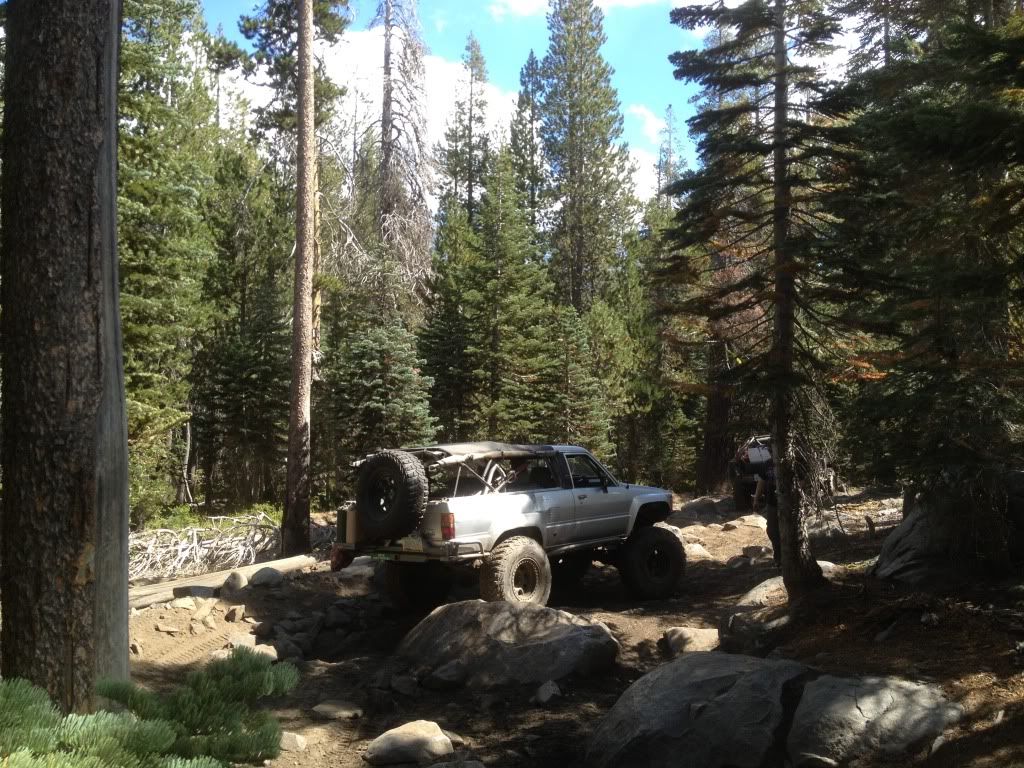 We made it to the staging area and aired up.
Justin had to pull his rear shaft due to a bad dent. He got it off and drove home in FWD.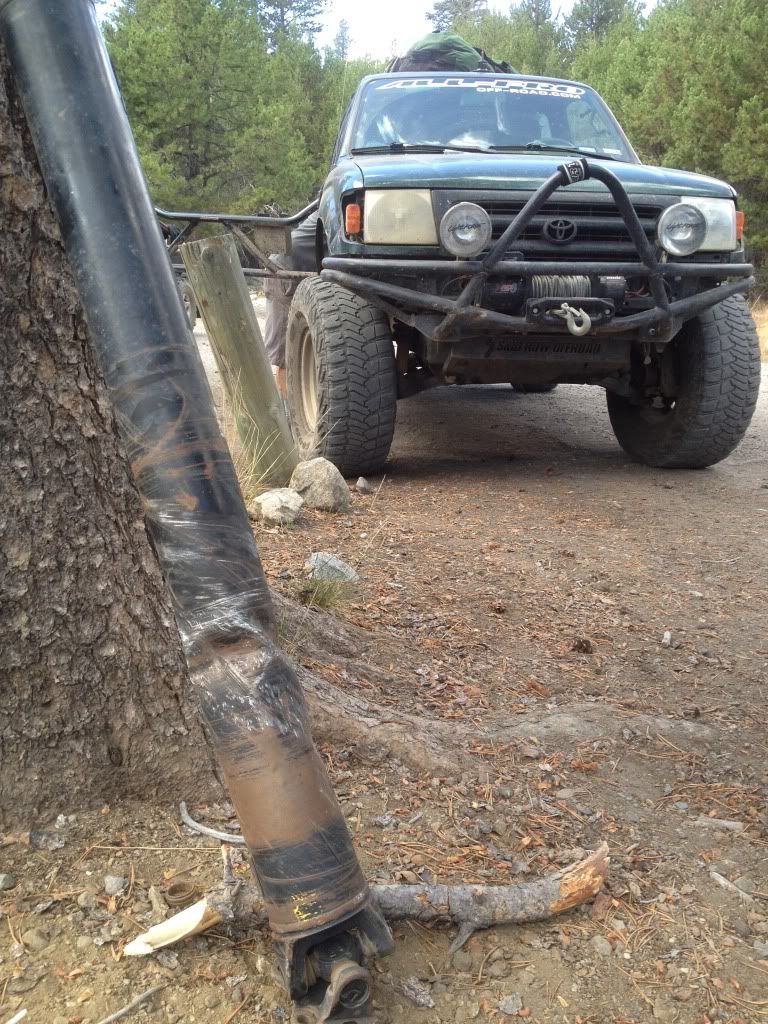 We then hit North Tahoe City, got some grub, and caught up on our social media..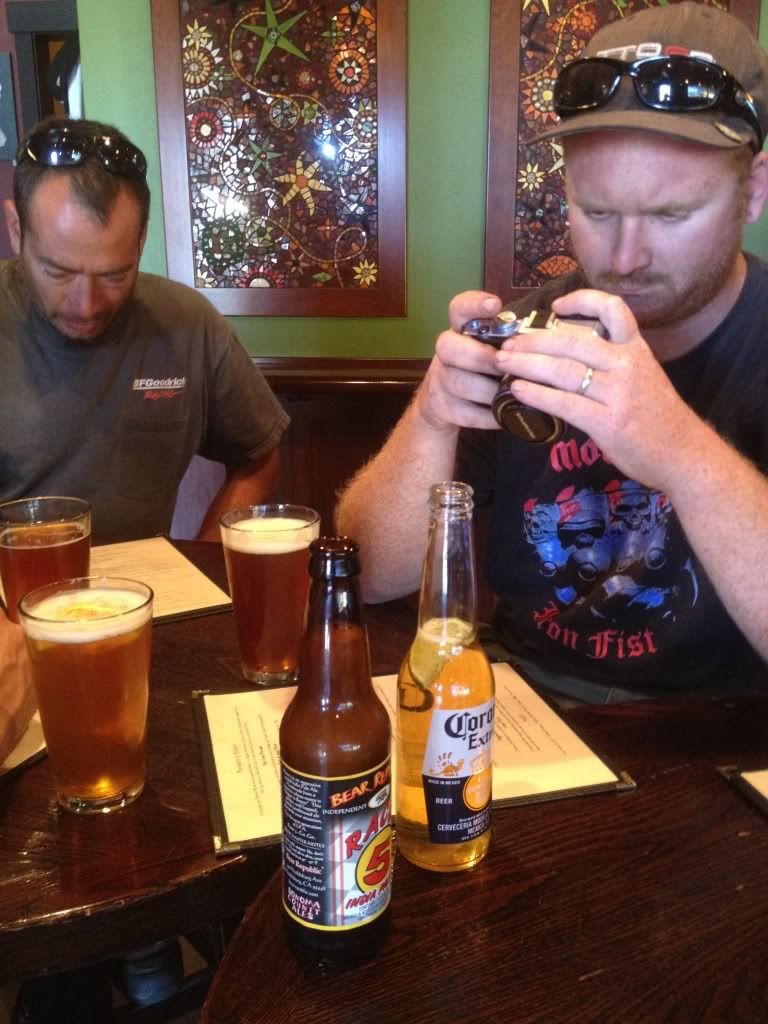 Saturday morning, after crashing at Rich's place, we loaded up and headed back down south.
Mono Lake from the other direction: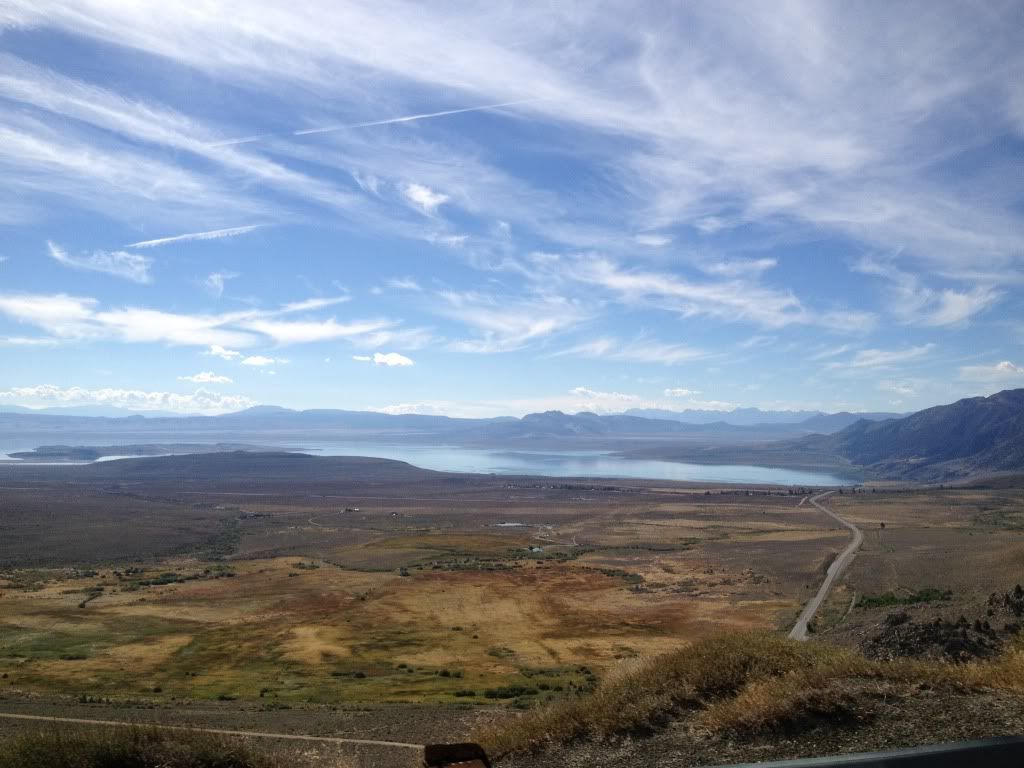 That's all I've got. All in all it was a pretty scotch free trip with little more than some body damage and a dented drive shaft.
The Rubicon will certainly be on my calender for years to come.
Stay tuned to the following thread for more pics (most of the guys are not members here on TW).
http://ttora.com/forum/showthread.php?t=191061