Got my
All Pro
bumper in today and got it installed!
In case you forgot what my truck looked like before
:
Here's the bumper assembled... Silver07taco, you were right - not all the holes line up that great and it has to be manhandled to make them fit. In fact, there were two bolts that I couldn't even get close!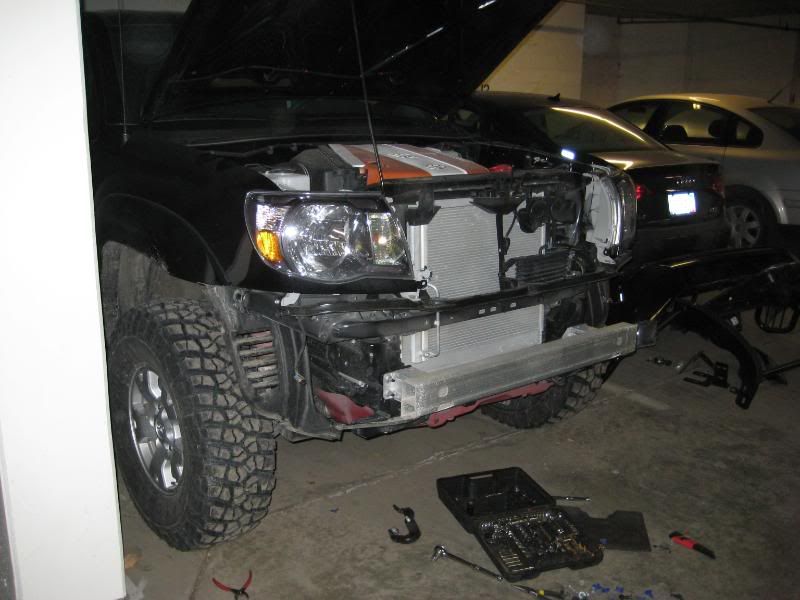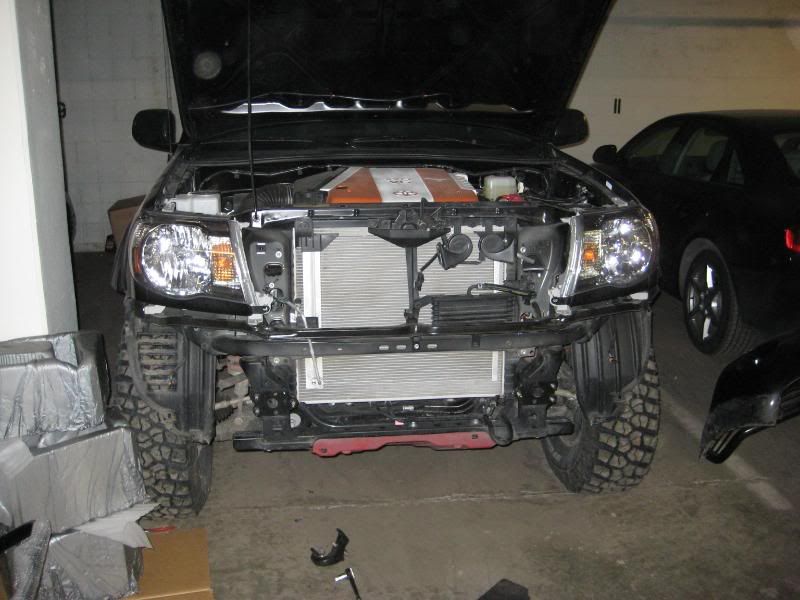 Installed before the lights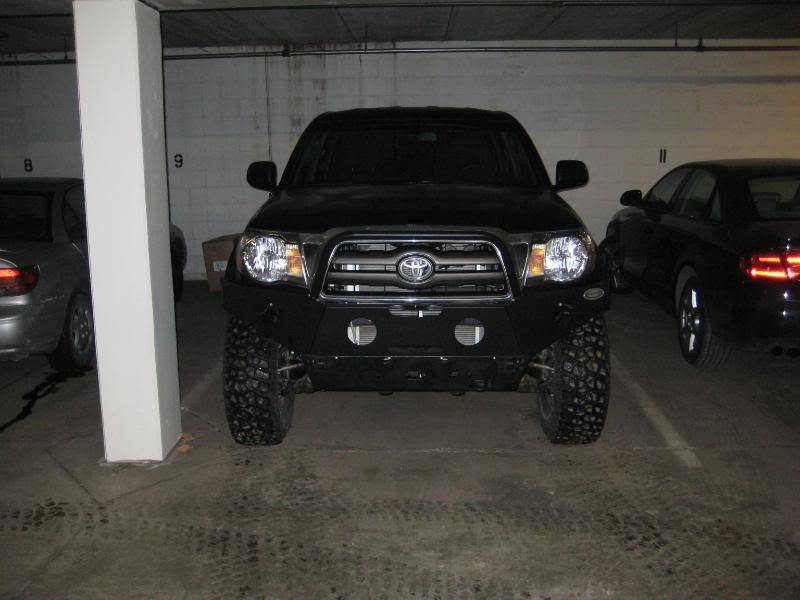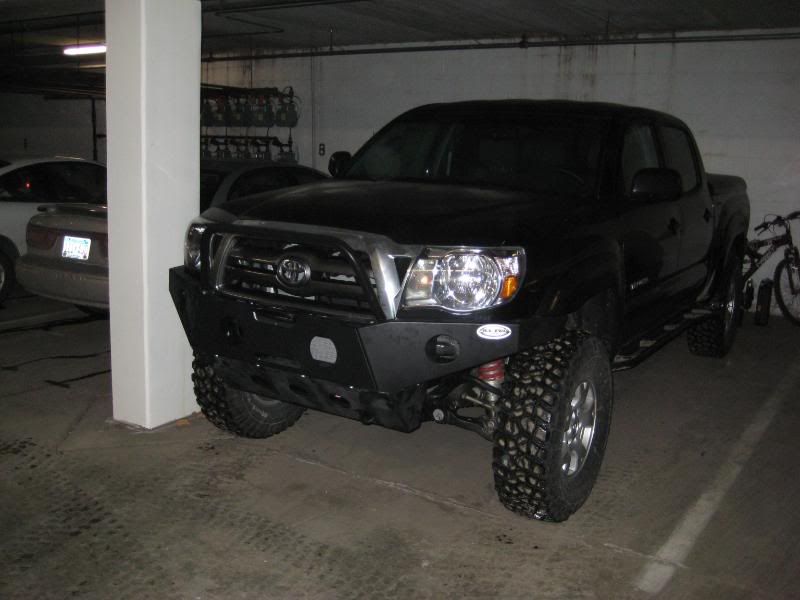 Now, with the lights. I just used a couple of the Hellas I had on the brush guard for now, but I plan to get some 8" IPFs.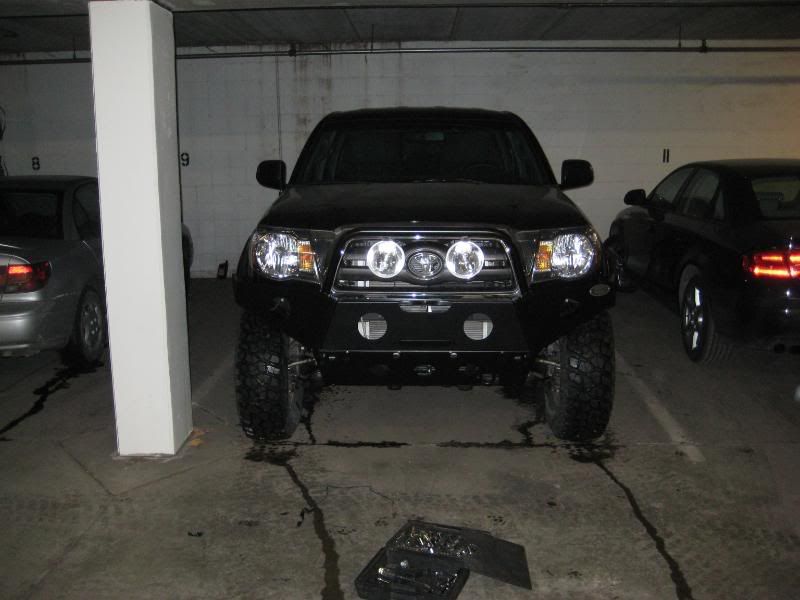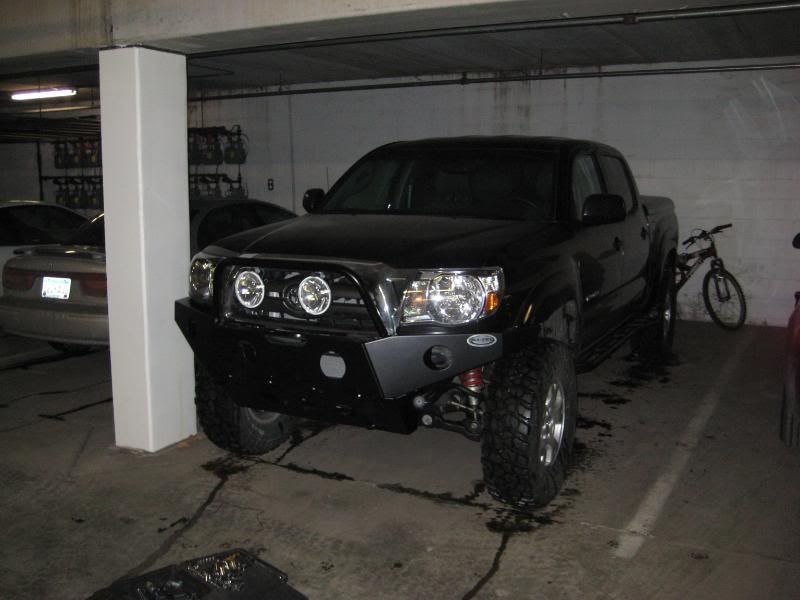 I was actually a little amazed at how many parts had to come off that won't go back on... But there is one that I was wondering about...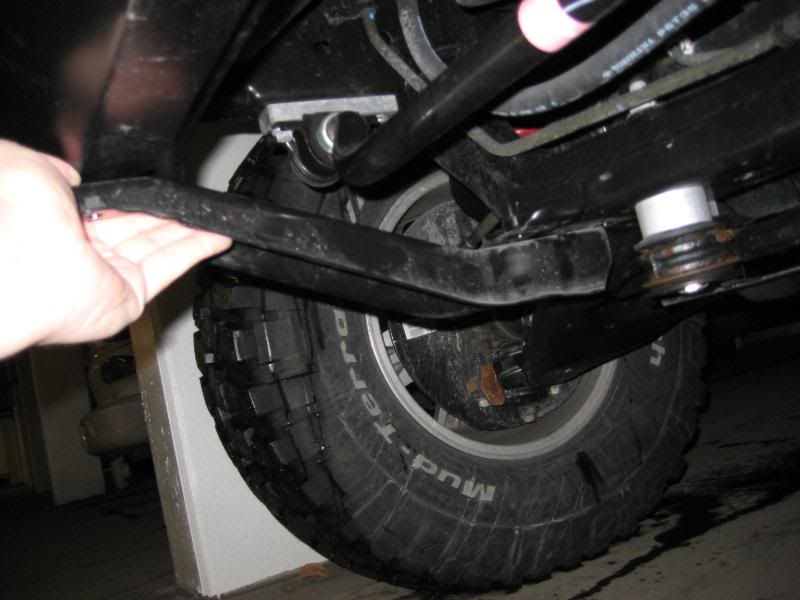 This is some sort of bracket and it has the threaded holes for the skid plate. I couldn't get the bumper to fit properly with these and the skid plates on so I removed them. They don't appear to do much other than provide a mounting place for the skid plate and protect the sway bar. Can someone shed some light for me??