For the three day Memorial Weekend, it was a return to our favorite beach in Baja California... one I call 'Shell island'. It is a barrier island, 4.5 miles long and surrounded by sea water during high lunar tides. The access is a muddy trail, that can be several inches covered a few day each month.
4WD LOW and A-TRAC makes crossing the mud a breeze, but we did go sideways at one point, requiring some quick counter-steering (VSC is inactive in low range)!
Shell Island is located about 20 miles south of San Felipe, on the Gulf of California (also called the Sea of Cortez).
Here are some photos of the beach, Tacoma, and other things...
Deflating to 18 psi for deep sand flotation (Hankook Dynapro ATM)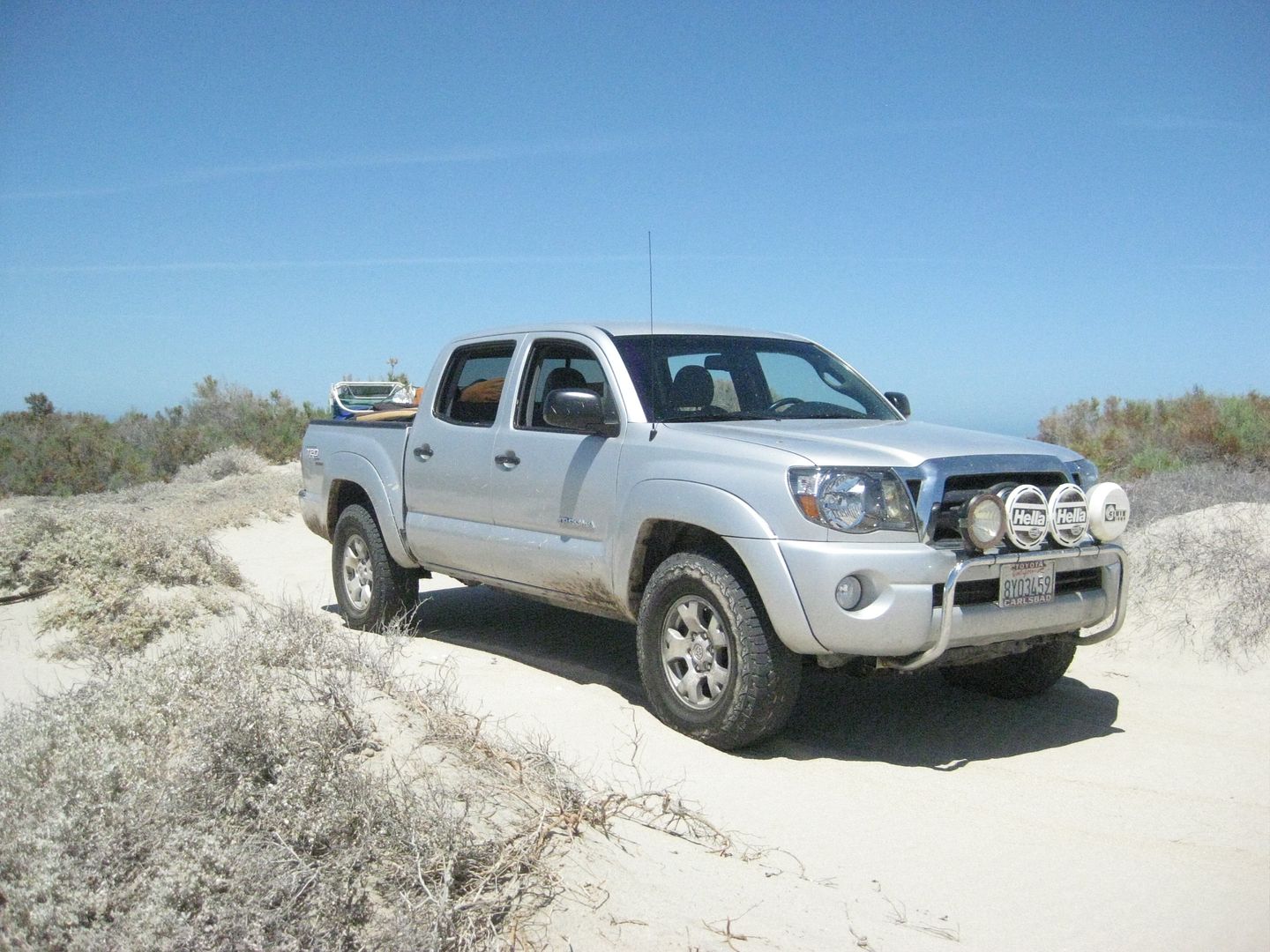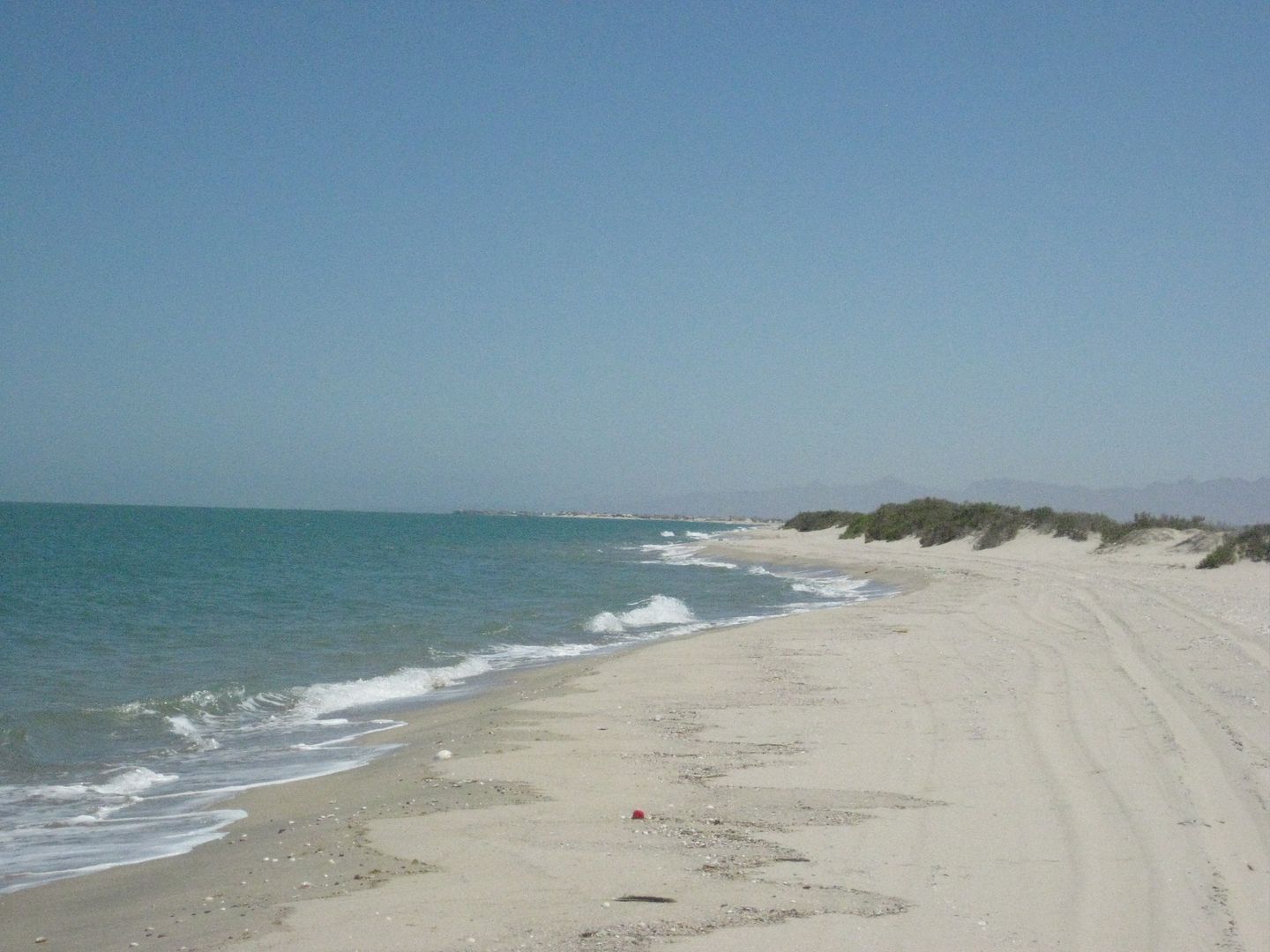 The Baja Feeling!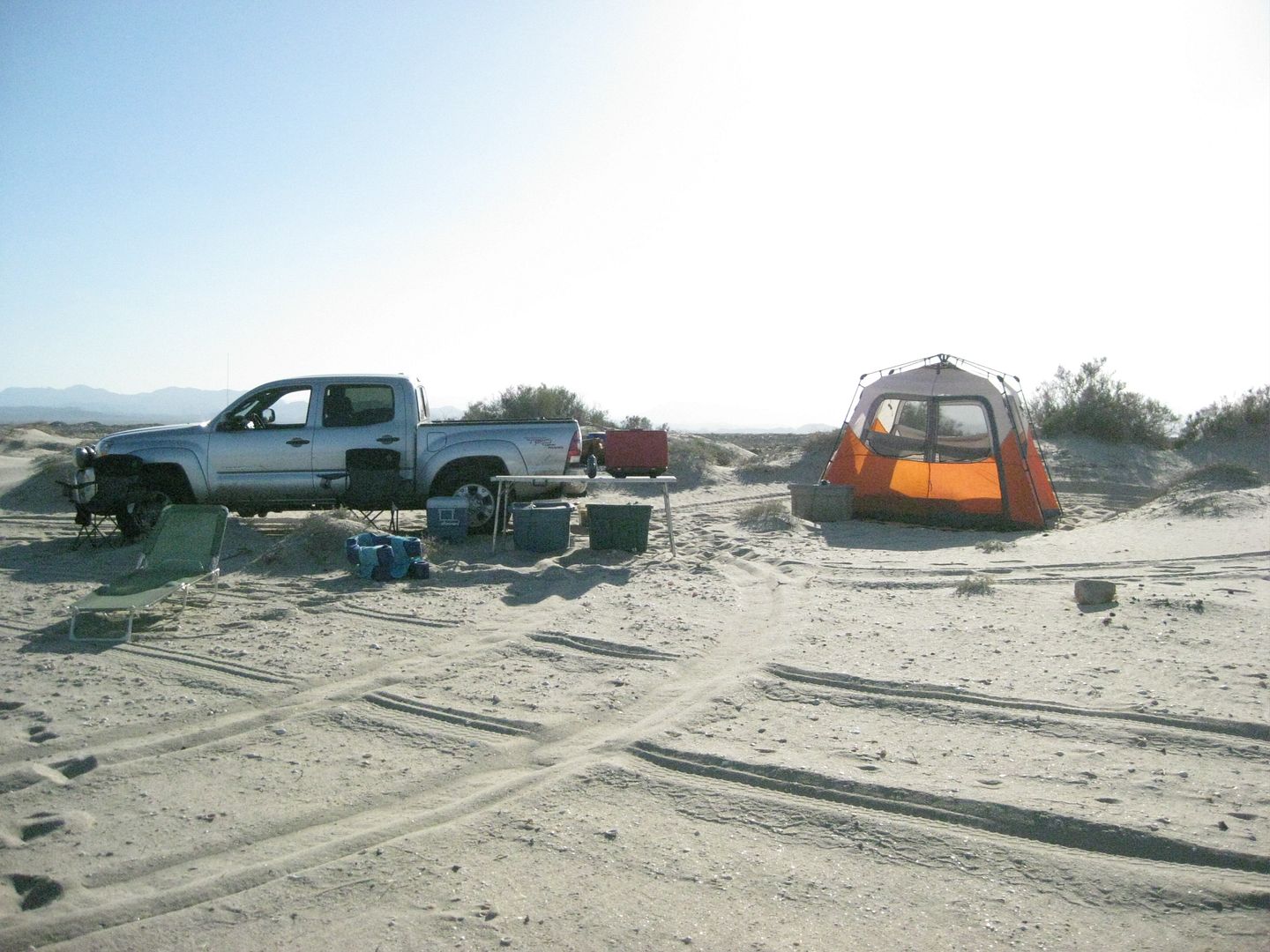 Memorial Weekend on a crowded beach? No way, it's a Baja beach!
Saturday's Sundown
Moon rise
Sunday morning camp as I walk out at low tide.
The tide really goes up in the upper gulf... over 20 foot vertical change, and nearly a half mile away in distance!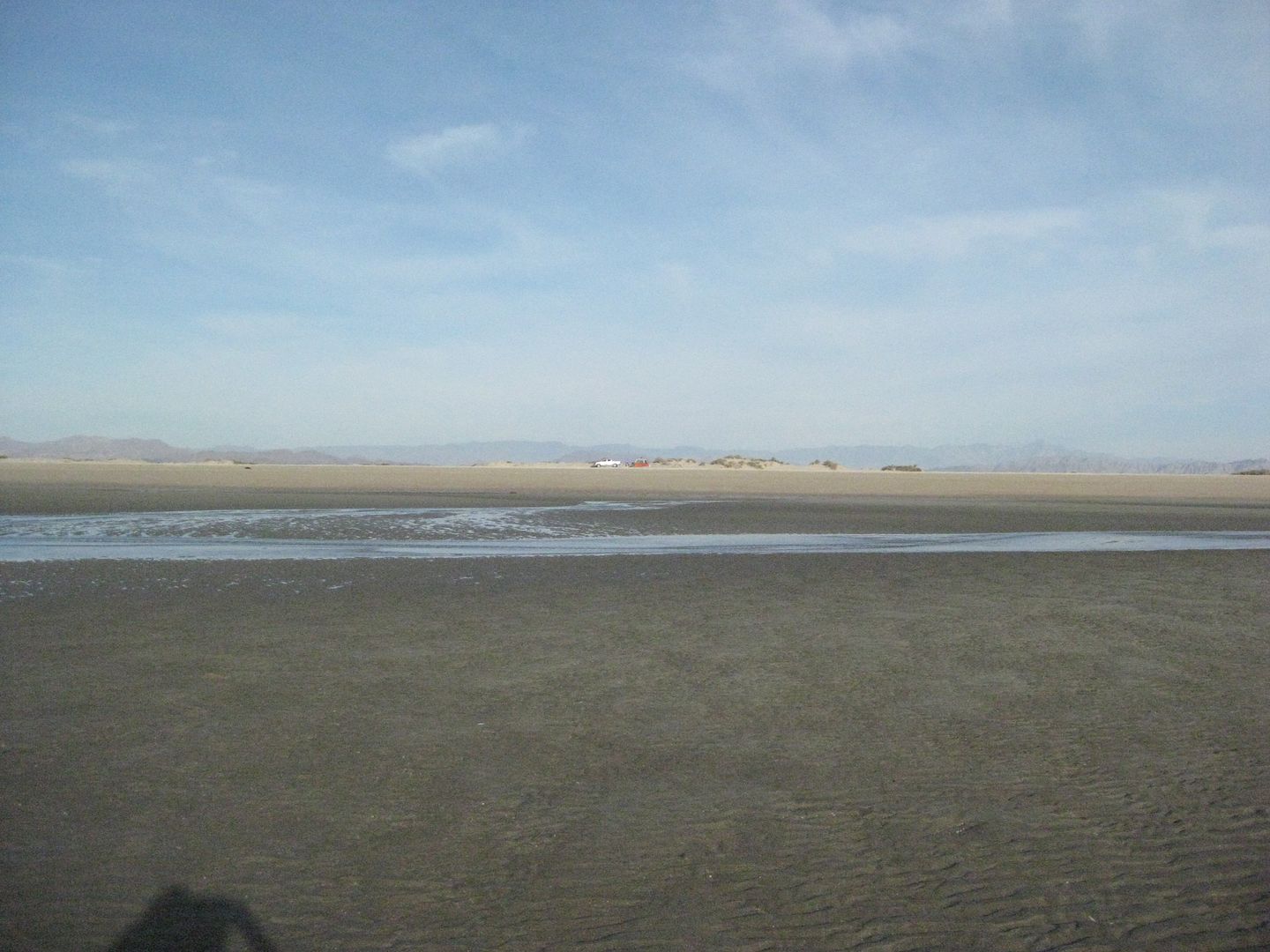 Looking back to our camp.
Mine Mine Mine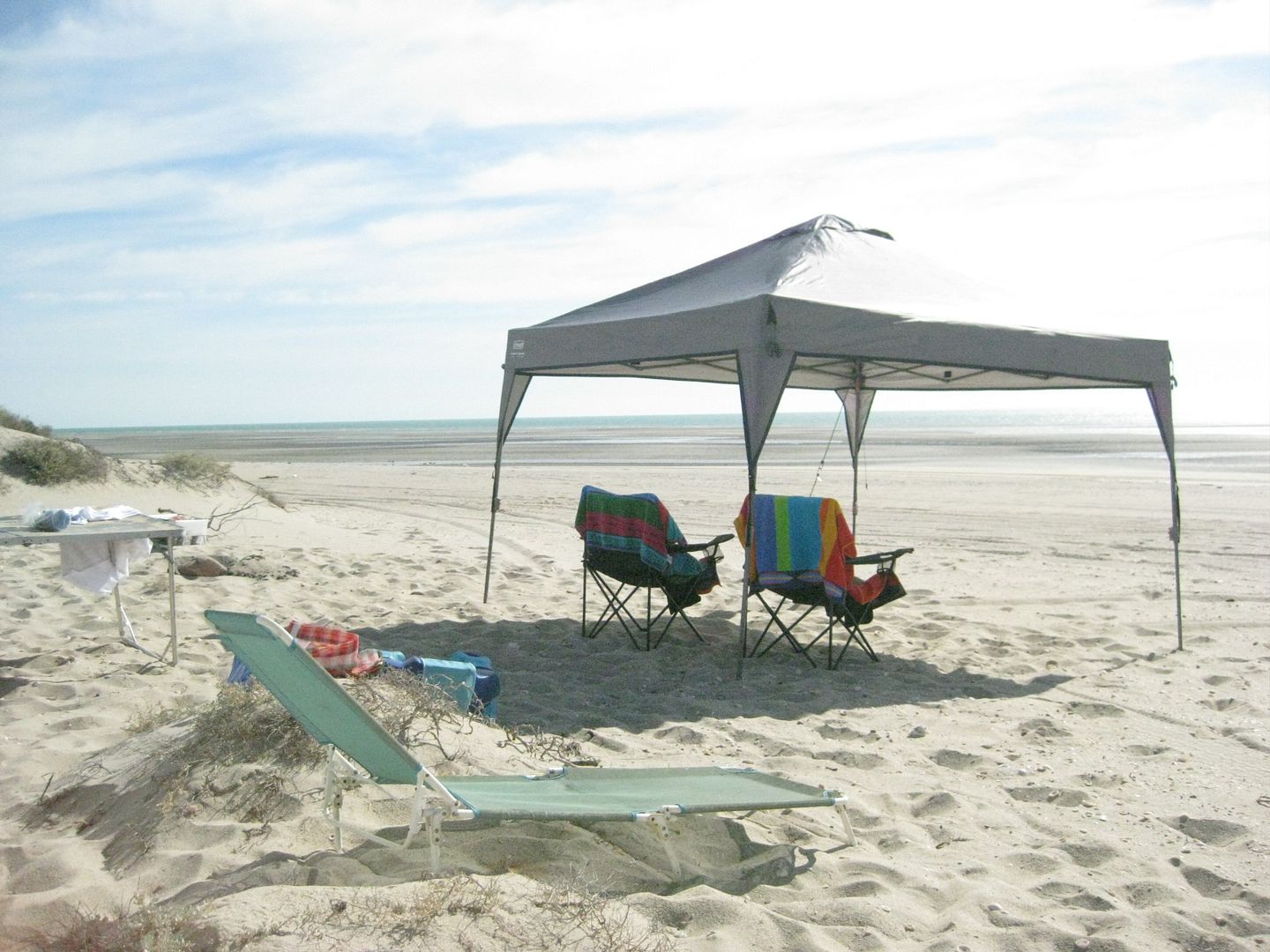 Sun canopy up!
Going for a drive to look for shells.
Love my Tacoma!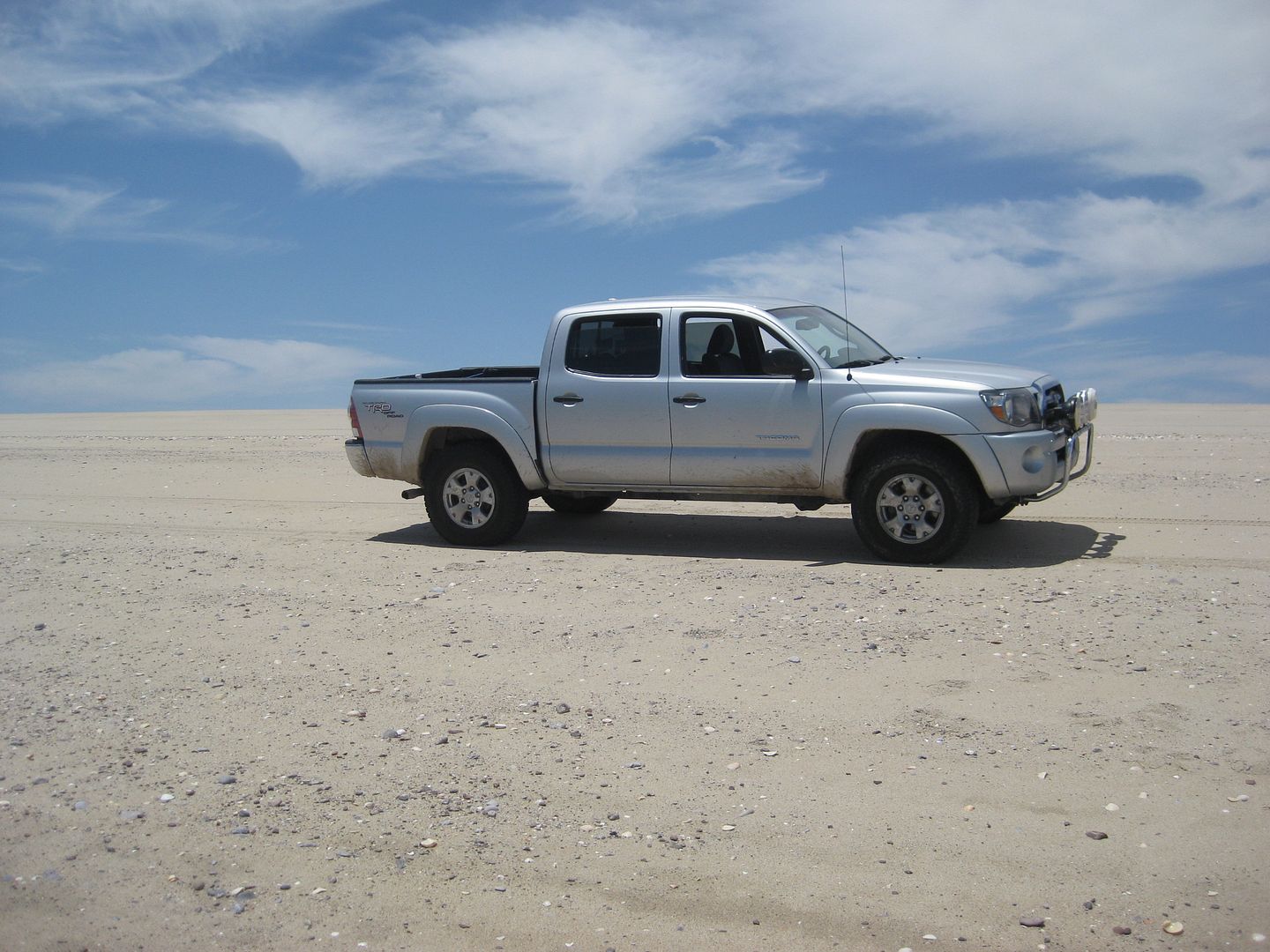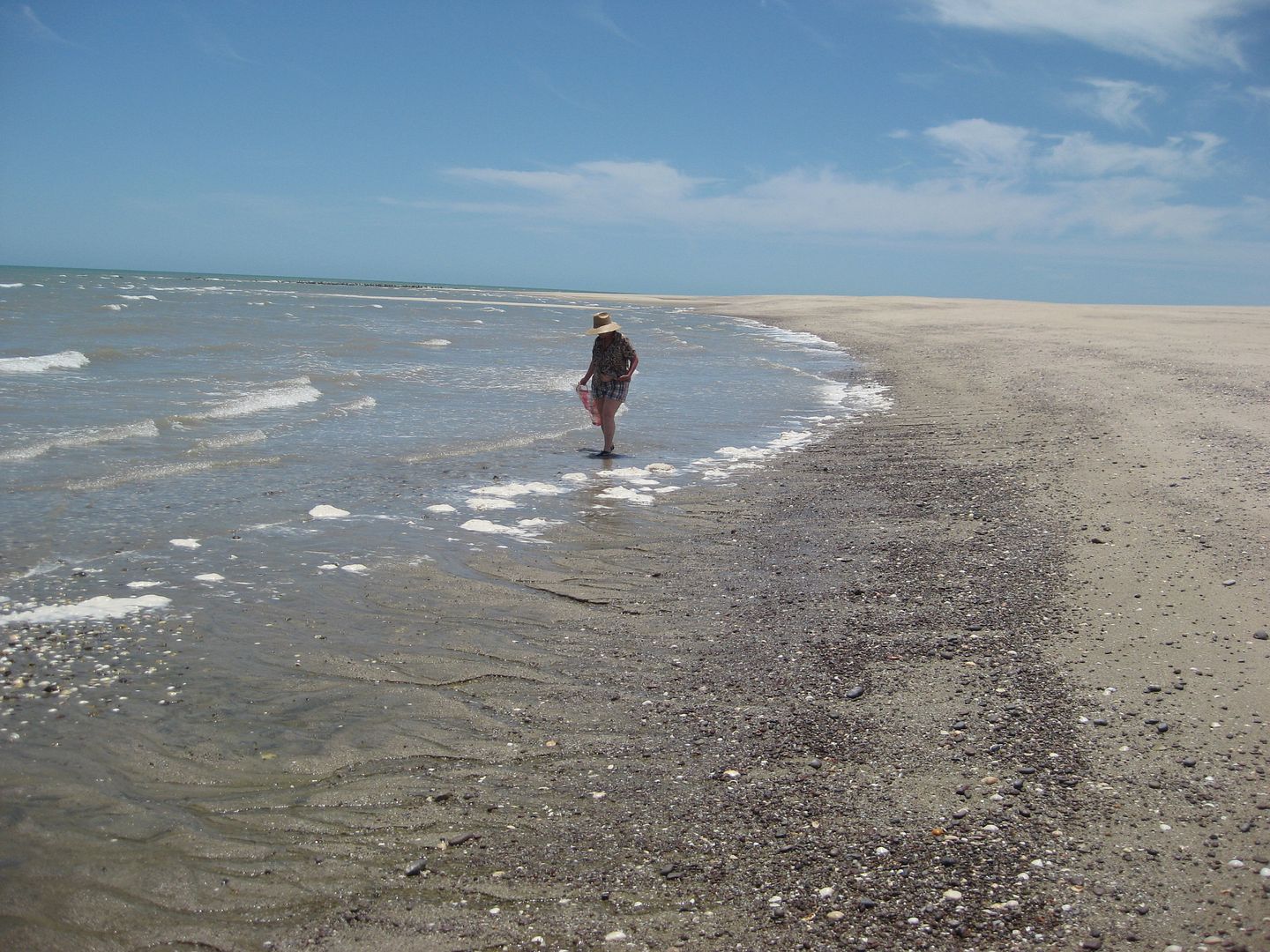 Looking south down the island from our camp, when the tide came back in.
Monday Morning we go... bummer!
Off the beach and across the mud, I air up the tires for the 300 mile trip home.
One last look back towards Shell Island.
Until next time, adios!
Maps:
Our camp is about where that umbrella symbol is. There is no 'Castañeda', but that is the road to Rancho Percebu.