Here are some of the pics from our trip up Old Florida Road yesterday 6/8/13. It was a great day. First trip there where I didn't have to use my winch at all. I made it up everything.
Beaver Pond was the deepest I've ever seen it. It was over my front bumper.
There were 7 of us and when we got up to the first wall there were 10 jeeps there. The best part was a few had some funny comments about the Taco getting through everything. Funny thing is 2 Jeeps broke down on the first wall and half of them had to winch over it.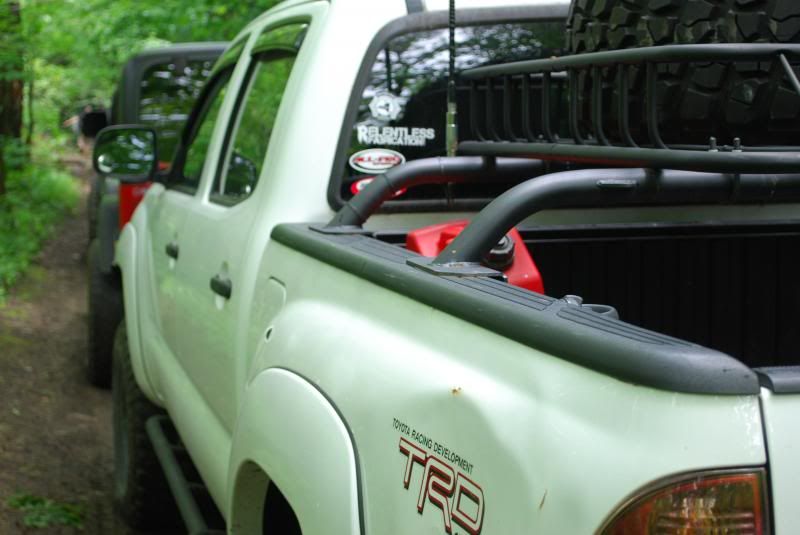 First group of Jeeps cleaning up after there winching.
My Buddy Tom in his Rubicon.