More mods....
I found that the telescoping ladder wants to open up all the way when opening the tent and always have move the upper steps up. Part of this is due to the fact my tent is on a trailer and lower to the ground than most. So I strapped the upper steps together with an old snowboard leash. Any strap would work, just what I had handy. Easy, free, and works perfectly.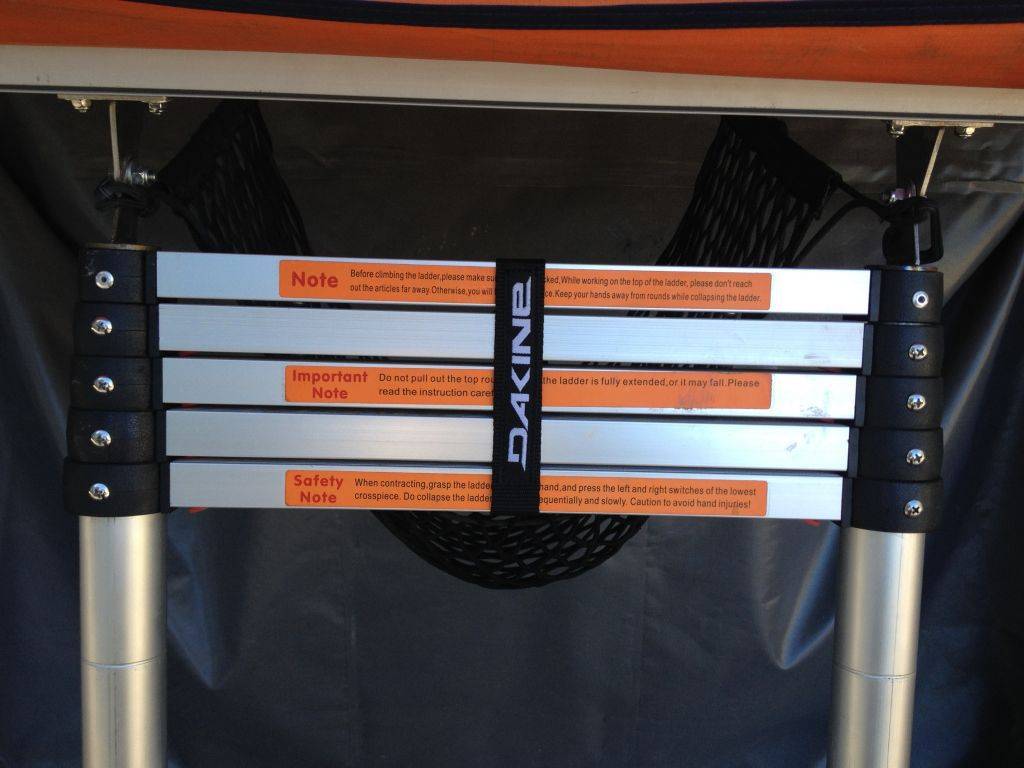 Also I found I was always hanging misc stuff off the the rainfly rods, and they aren't exactly in the right spot. So I took some 550 cord and tied it into a single knot. The knot fits
perfectly
inside the aluminum tracks used for the annex.
12" of 550 cord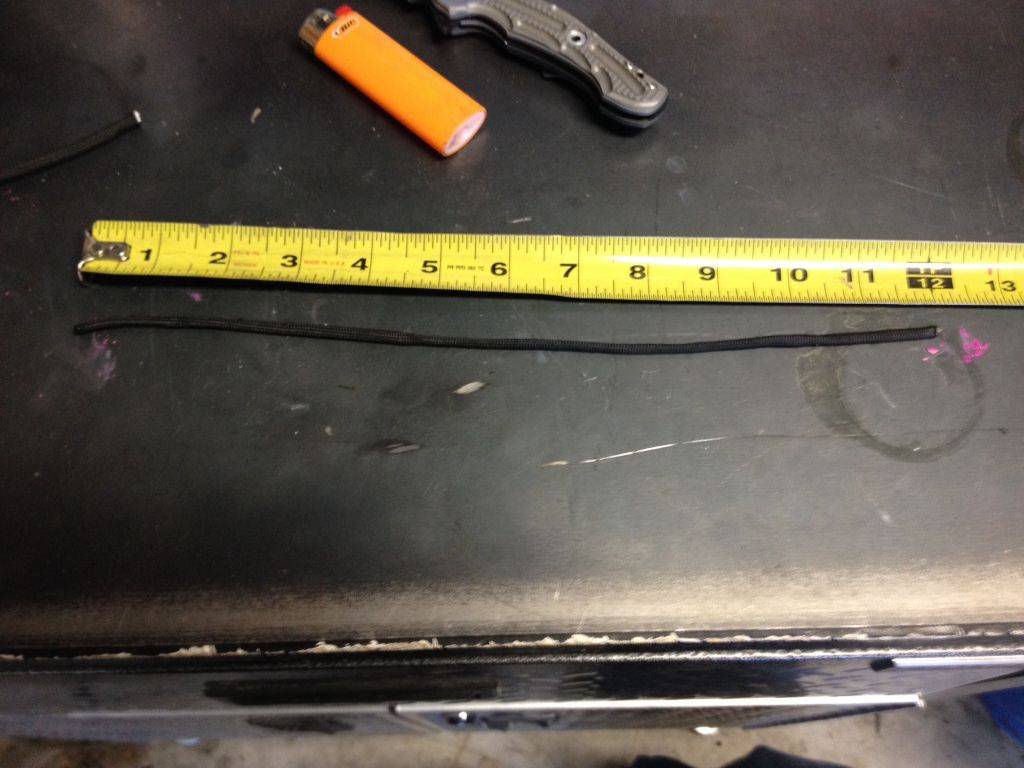 Tied into a knot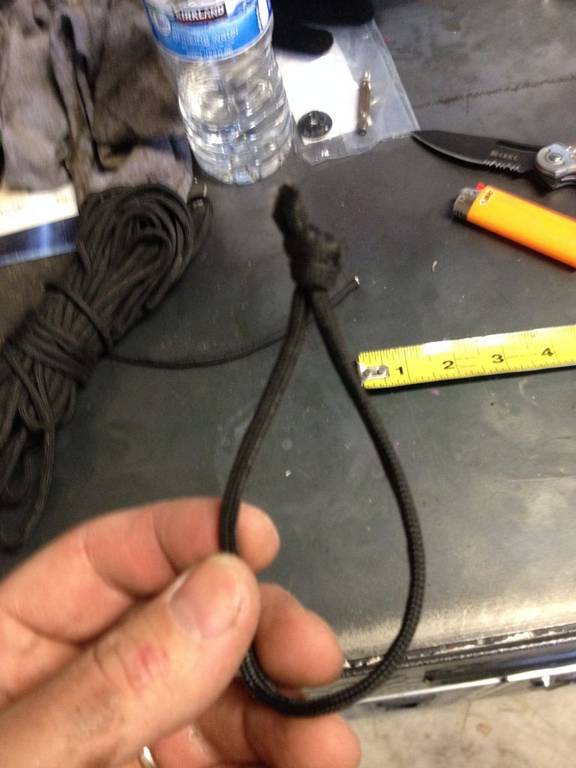 Got the knot as tight as I could with the help of a vice
Slide it into the annex channel and give it a little tug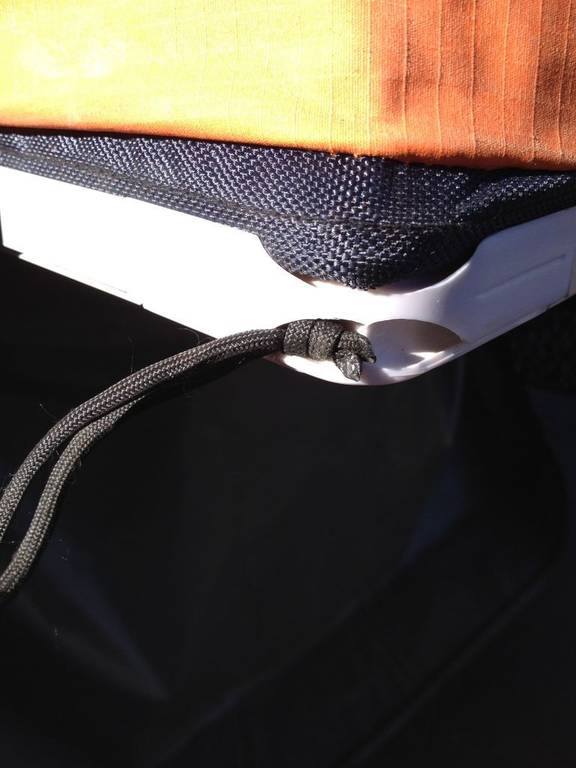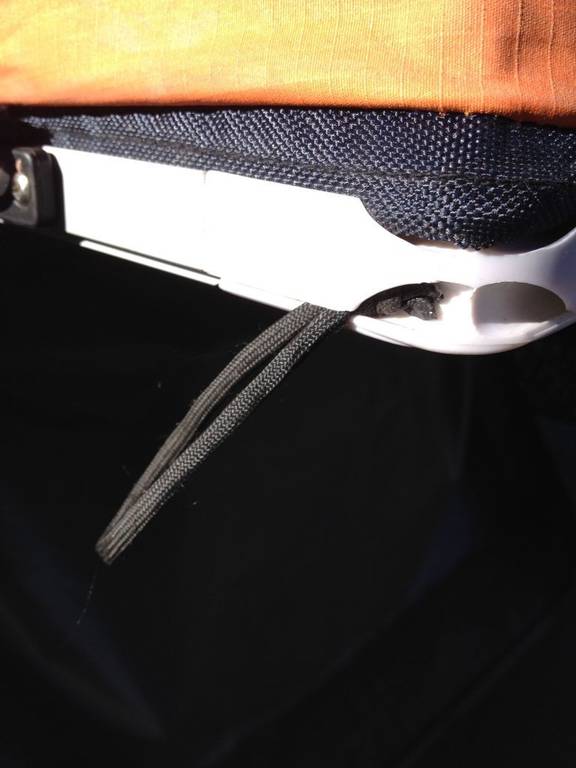 Slide them anywhere down the channel you need to hang something. No need to remove them when folding the tent up. They are out of the way and don't interfere with the cover.
Also, I hung off one cord like a monkey, so weight wise it should hold anything I need it to.