Nov 23
My family and I are taking a quick vacation to Big Bend this Thanksgiving. Loaded my wife and parents into my wife's 4Runner and my son and daughter loaded into my Tacoma and we left early this morning from east Texas. It was grey, cold and dreary the whole way over. The trip was fairly uneventful till we got to Alpine, TX - we kept a fast pace, stopped often but briefly as we hustled our way to Terlingua.
When we left Alpine and headed south into a mountain pass. I have no idea what the name of it is (Christmas Mountains) - obviously these are small mountains compared to what many on this board deal with on a regular basis, but they were exciting enough for this flat lander... Conditions deteriorated rapidly. The vehicles begin collecting ice, then the road began to accumulate ice.
I radioed my son, told him to switch into 4Hi and I did the same. Snow and sleet was coming down pretty heavy and the temperature which had been hanging at 32-34F all day began to drop as we climbed. We slowed our pace to ~20-30mph and eased our way through. We were the only vehicles on the road. I was pleased w/ both of the Toyotas in the icy conditions. I was also pleased w/ the way the Mickey Thompson MTZ's on both vehicles held the road. I KNOW - these aren't winter tires. I KNOW winter tires would have been much better. The MTZ's were what I had and we weren't sliding around, having difficulty with traction either climbing or stopping.
Anyway, here are some pics my wife snapped w/ the cell phone camera from the back seat: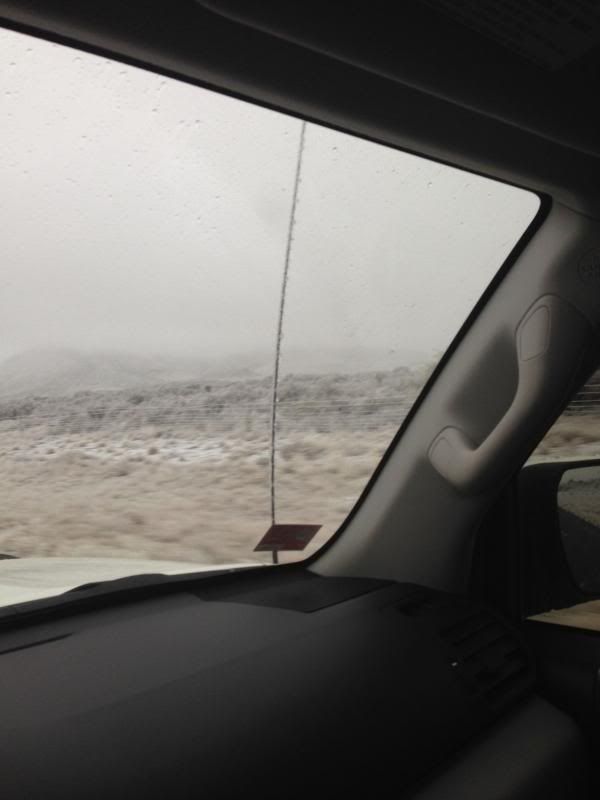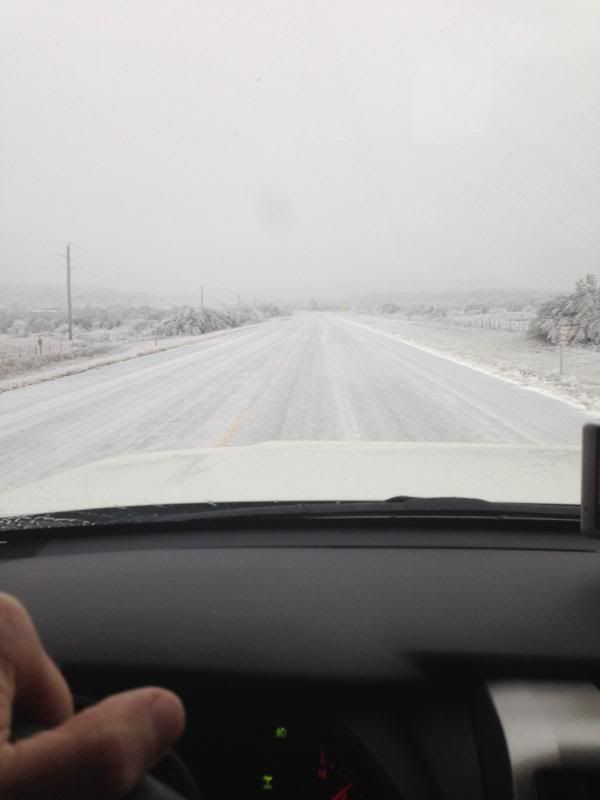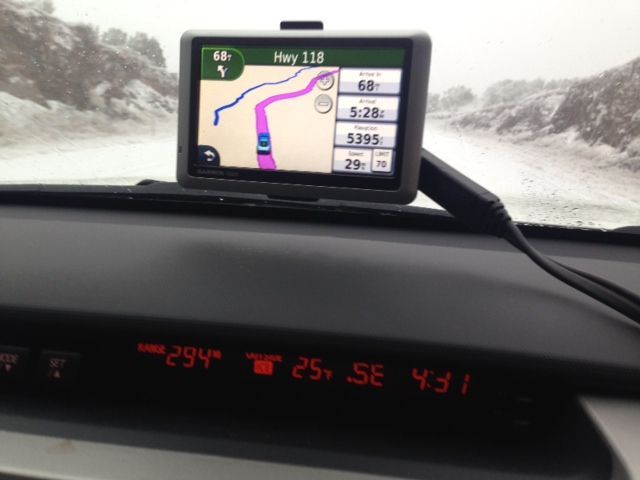 Here are some pictures my daughter took w/ her cell phone from behind us while she was riding w/ my son in the Tacoma: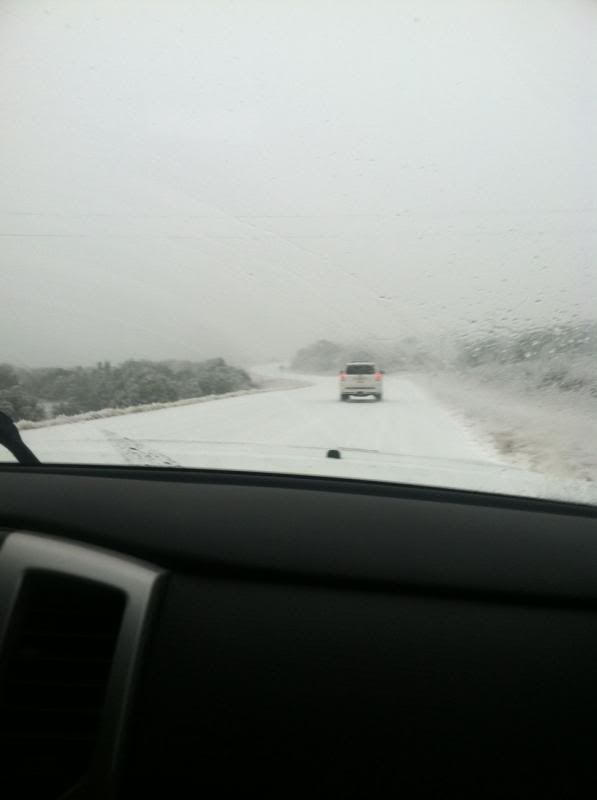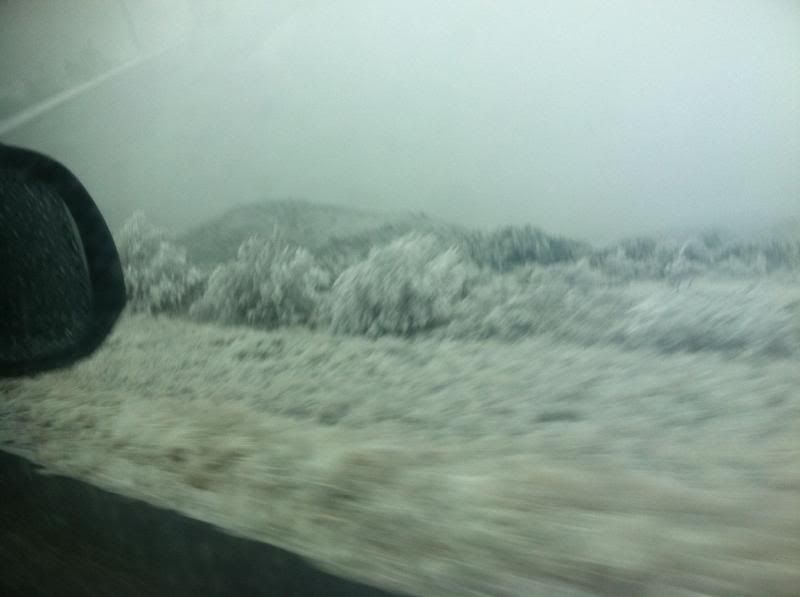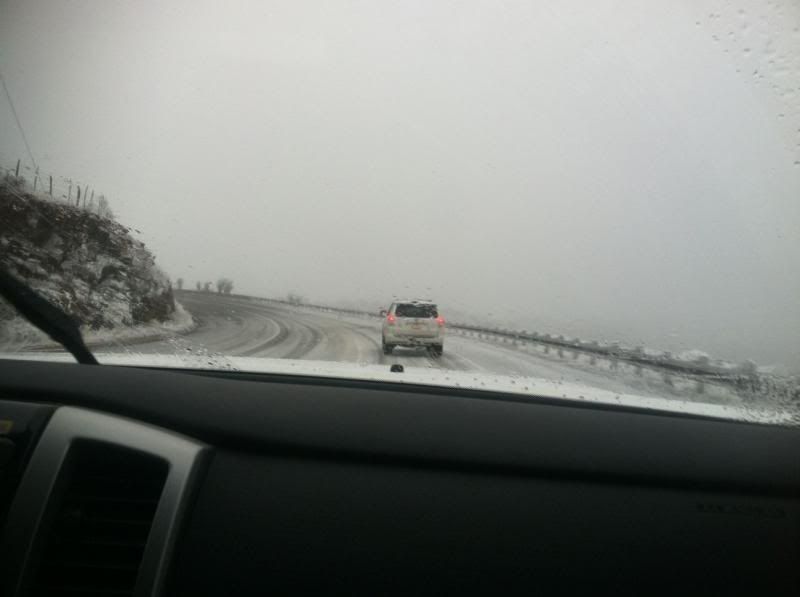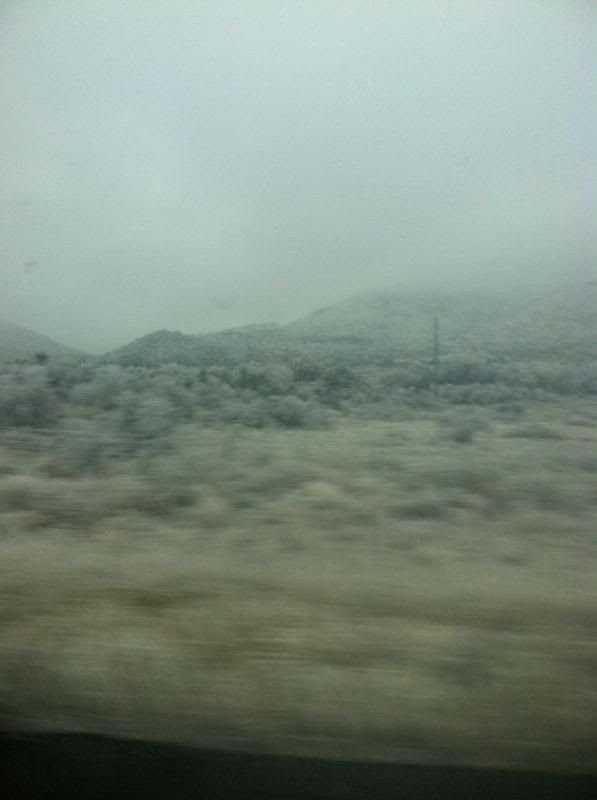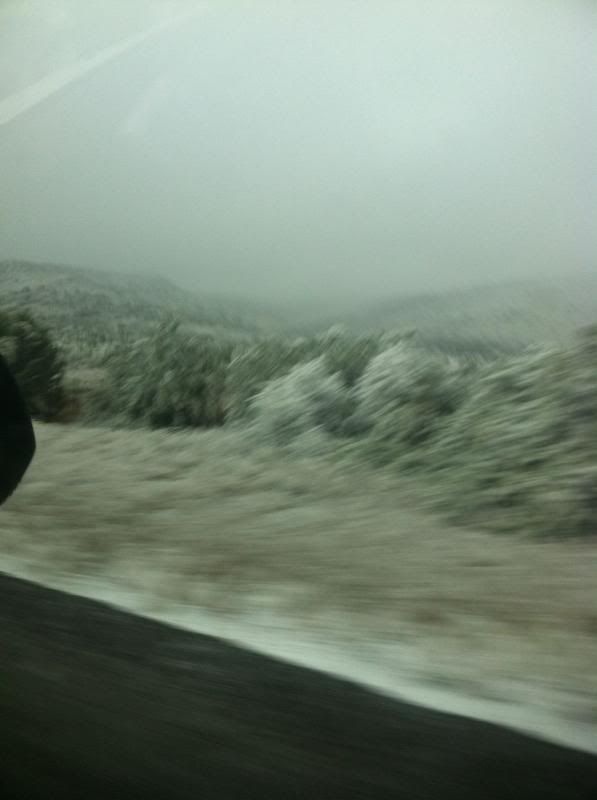 After about 15 miles, the elevation dropped below 4500', the ice cleared and we were able to make good time again. When we finally arrived at our cabin rental, the caretaker was telling the couple in front of us to be careful not to go North of Terlingua - the police had closed the road to Alpine. I told her we just came from there and she laughed and said no that road had been closed due to ice hours ago. I told her we saw no police (or other vehicles) and had driven through - then we showed her our pictures and she seemed surprised...
I will post more pics in this thread if I have time over the next few days - if not I'll post when we get back..
David