Well, my buddy and I decided that his Tundra and my Tacoma needed a mud run.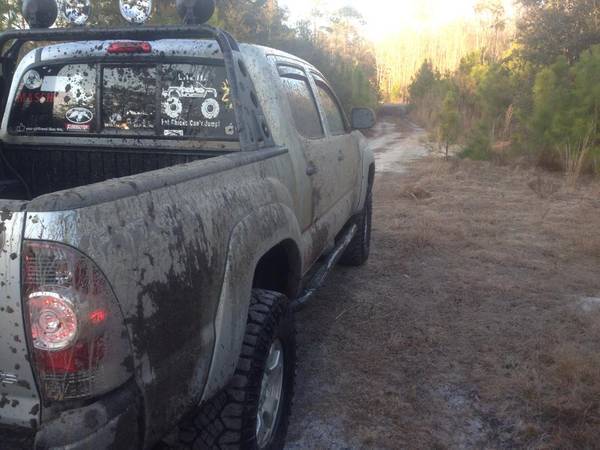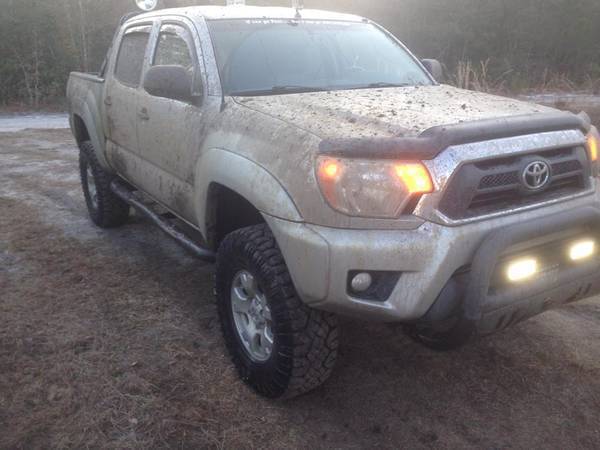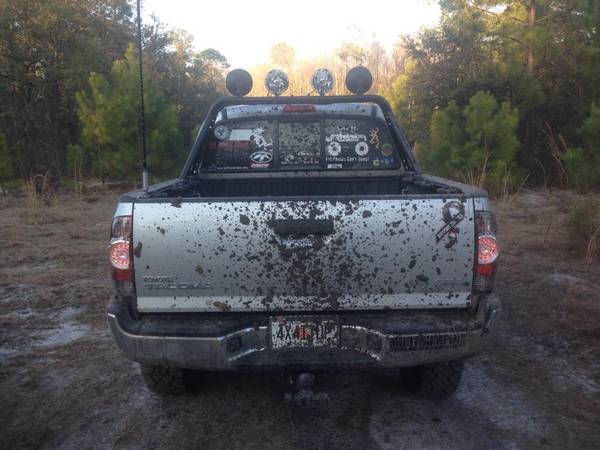 But then..... the mud fought back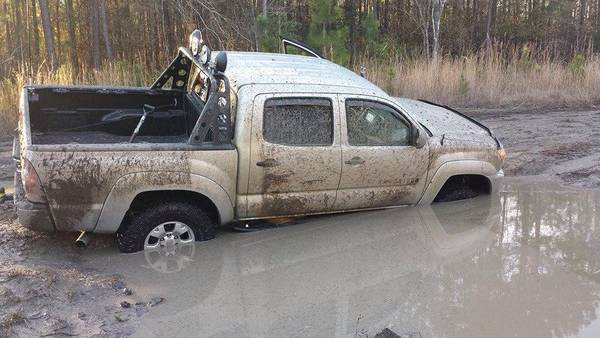 Was going around a hole and the side wall of the path let go, slid right down into it. Water was just a quarter inch from the cabin, and since his Tundra was only 2wd we had to have a F-250 diesel pull my ass out.