So, Saturday headed out with a coworker and another friend, they were both driving Jeep Rubicons. My coworker just picked up a 2009 Rubicon about 3 weeks ago and just got his plates the night before the run.
We headed out around 9am and got to the staging area around 1015. I aired down they did not, hit up the powerline trail where the new Rubicon experienced it's very first tractionless unable to move predicament. Of course who is there to unstick said Rubicon? Yep, me and Gina.
Continued on and hit up the Lake Isabel trail until we got to a point that would require more skill than any of us had. We doubled back, on the way back I experinced aome 3 wheel teetering motion requiring some additional weight on the passenger rear corner.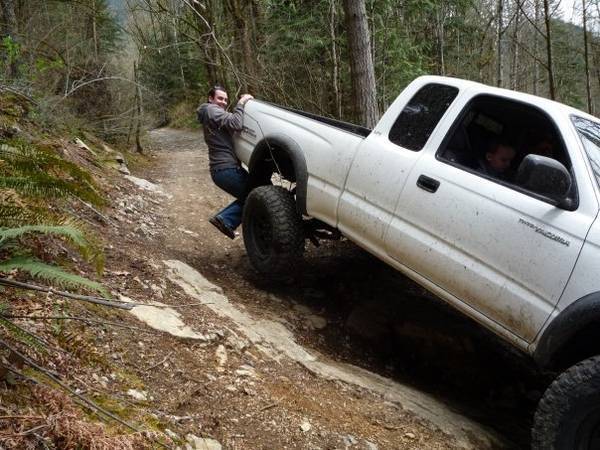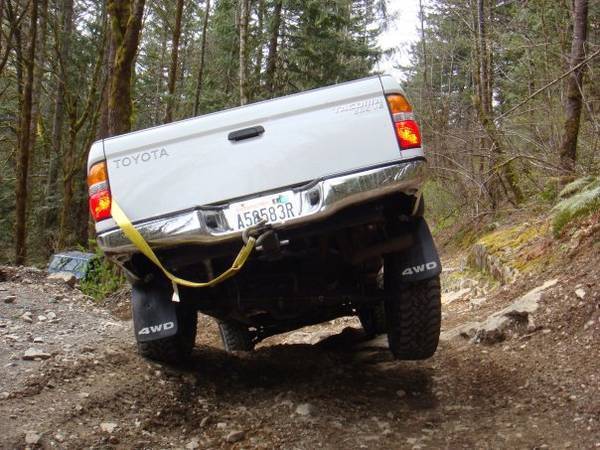 After finishing up Issy we tooled around until we found a monster puddle. Being aman of reason I decided against fjording the puddle but the new Rubi was more than confident. Well that cost him. Had to be recoverd by Gina once again.