So I couldn't make the AZ meet up near Phoenix but on Sunday two of my buddies with '85 pu's and I went out to a spot near the house.
Needless to say after these pics, their builds are further than mine. We had fun though. The two rock crawlers had no problem out there, and I had fun with a few ramps.
Roomate's '85 pickup. Has a 22R w/ a propane conversion
Here's Thunderpoon. an '85 with a 22RE, Fox suspension and a whole bunch else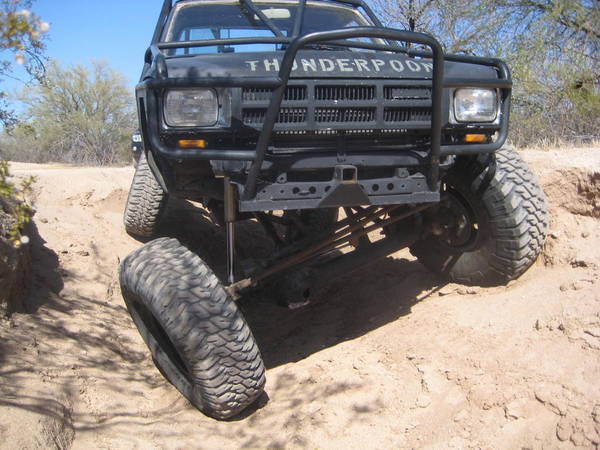 Mine's the Shorty on the left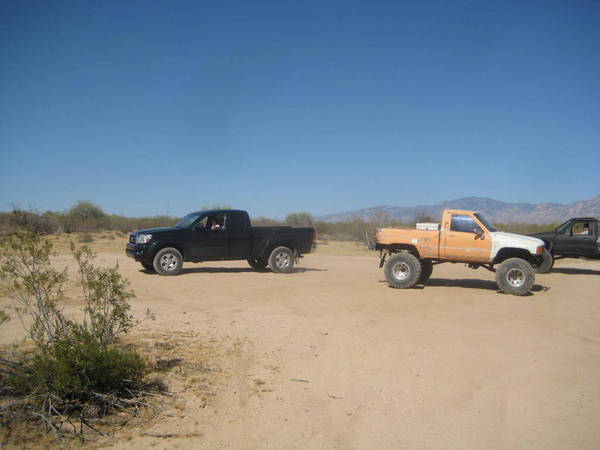 And here she is in the air!!!
All in all it was a fun couple hours.
P.s. have a picture of one of my jumps from the day, any one know how I can upload it?