You can buy a beach permit for $6.00 and drive 30 miles down the beach to Seargent if you want. If are a GEOCACHER, there is 3 4x4 Geo Caches you can locate here. I only drove to one, it was my first time at the beach with a 4x4 and my first time offroad in the new 4x4.. 1200 miles. Check out the photo's.. The bone stock truck had NO PROBLEM getting anywhere you wanted to go in the sand. There was quite a few people getting stuck, and the large diesel 4x4 were getting stuck too.. there is about 3 miles of beach where the thick sand is pushed to the side.. any 2wd minivan can get there, but further down the beach is much less people. We plan to go back and Camp on the beach and fish all night long while drinking.. TW meetup maybe?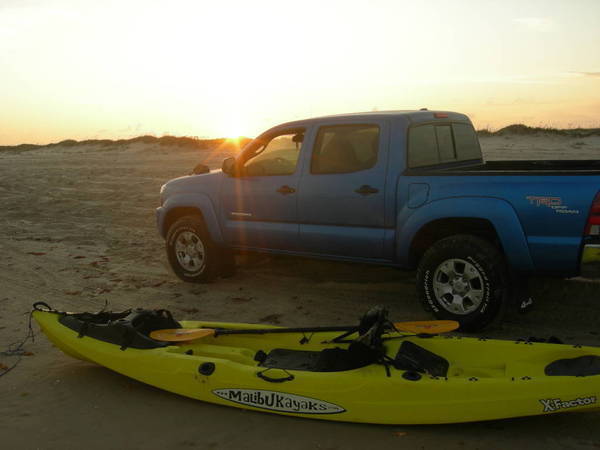 Great sunset, great fun working the kayak out beyond the breakers..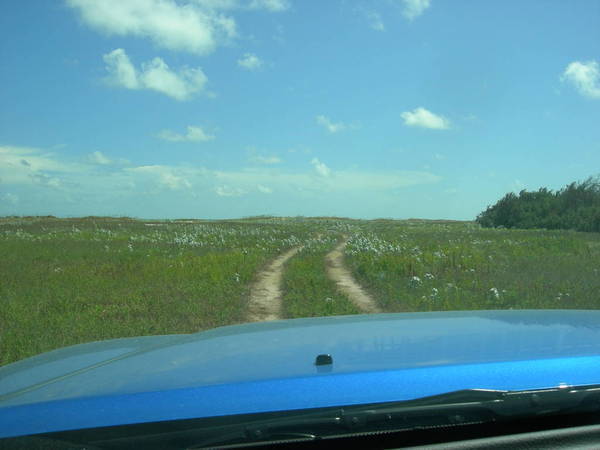 6 miles down the beach, the GPS told us to take a sharp LEFT (that's inland for you Californians) over the Dunes.. there was nothing but saltgrass and big ugly bushes there.. oh, and the Geo Cache shown below.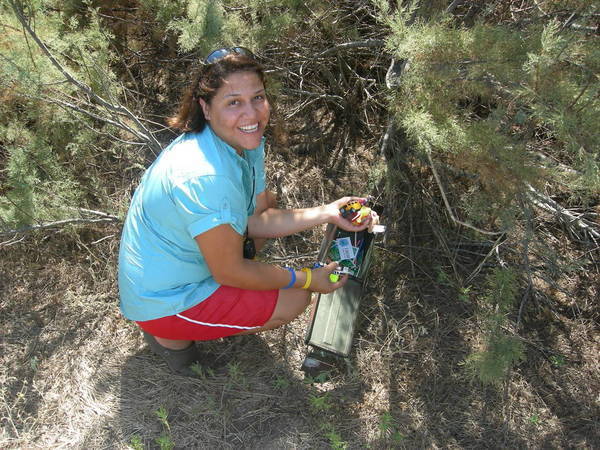 My Awesome wife showing off the find, a few Hotwheels for the little one and a small lantern for the big kid.. always replace what you take with something else! leave "stuff" for the next family to find. Sadly, we were the SECOND to find..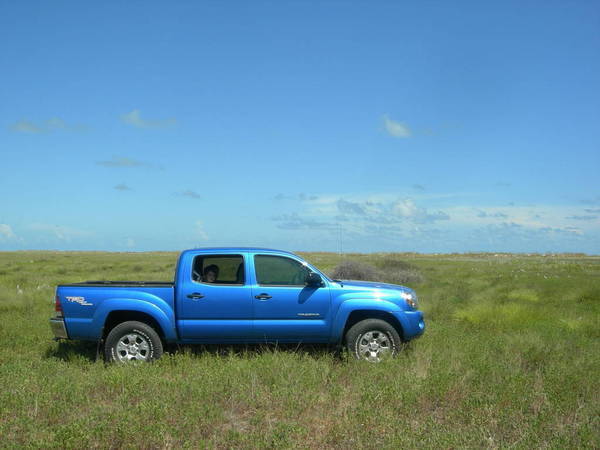 We drove right up to the Cache, different for us.. we are used to having to Hike some ways to get there.
Home base was an LCRA RV park right there, it's only 4 years old and the showers are in excellent shape. Every Site has full hookups!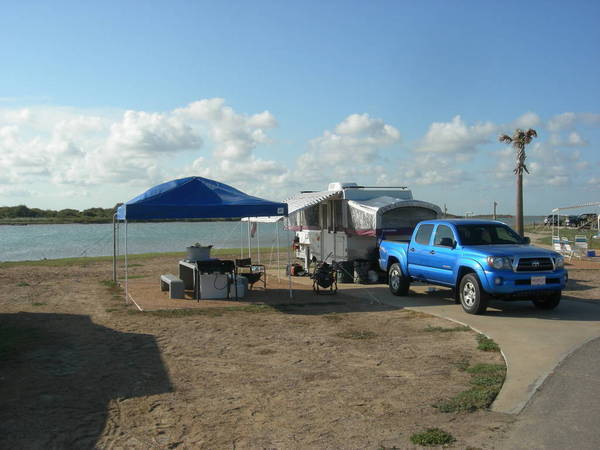 And yes.. there was fishing there.. my 5 year is quite the fisherman.. when given the choice between playing in the ocean, and fishing.. guess what he chose..