A few TW readers have seen my photos and wanted to see more so, I thought it would be a good thread subject here...
The 4WD road to the last Jesuit mission founded in Baja California was built over several years by the owner of Rancho Santa Ynez, beginning in the 1950's and lasted until the early 1970's when the effort to continue past the mission and on to the east coast of Baja was abandoned... The terrain was just too tough!
The road is not passable to most vehicles and only those with good ground clearance, good tires, and a rear locker or A-TRAC type limited slip differentials should attempt.
Remove any running boards, mud flaps, trailer cable jack under our bumpers, etc. It will be knocked off, otherwise!
A stock 4WD Tacoma Off Road can do this... I did it in my '01 and my '05.
The full report of this trip is at
http://vivabaja.com/msm
but, here are a few photos for a quick look... Oh, it is a popular Jeep run and there are some YouTube videos taken in there... The really steep grade is called The Widowmaker (a name I gave it in 1999 when I rode in on a quad and was thrown off while climbing that grade... blood stained rocks might still be seen! The road to the mission is only 14 1/2 miles long... but allow 3 hours for the run. You leave the highway (Mexico 1) about 300 miles south of Tijuana, just past Cataviña, at Rancho Santa Ynez.
Going to the mission, you climb slowly to the peninsular divide at mile 9.9(where you can see Punta Final, Gonzaga Bay on the gulf coast). Then the next 4+ miles is steeply dropping down into a canyon with year round water and an oasis of palms... on more tough ridge to go over, then you come to the mission ruins... Founded in 1767, but so remote it was soon abandoned for a better location.
A mile beyond the mission, after another steep down grade is an oasis where we camped and had a pack of bighorn sheep visit us in the morning! This trip was in May of 2007... and I just can't wait to take my new 2010 Tacoma (with A-TRAC) in there!
Going in, my friend Roy with his brand new Land Rover LR-3 went first and coming out (for the Widowmaker climb) I lead the way in my 2005 DC Tacoma...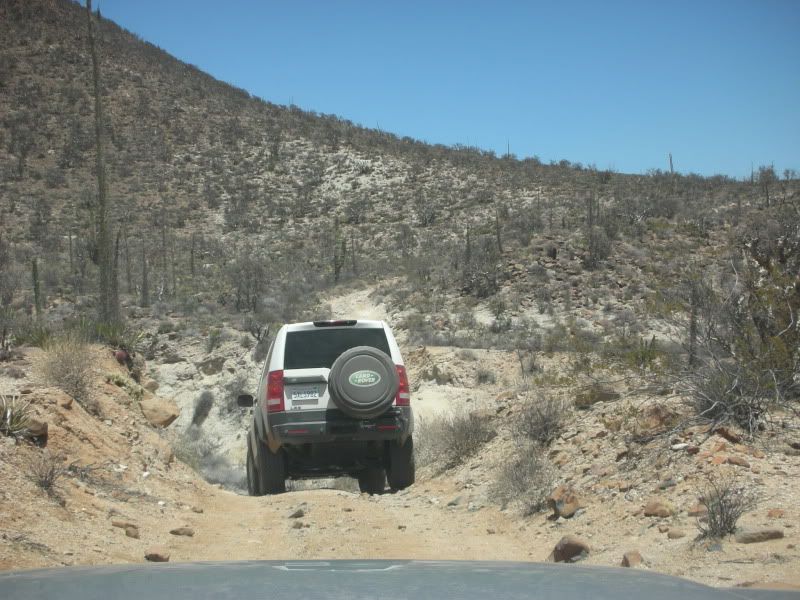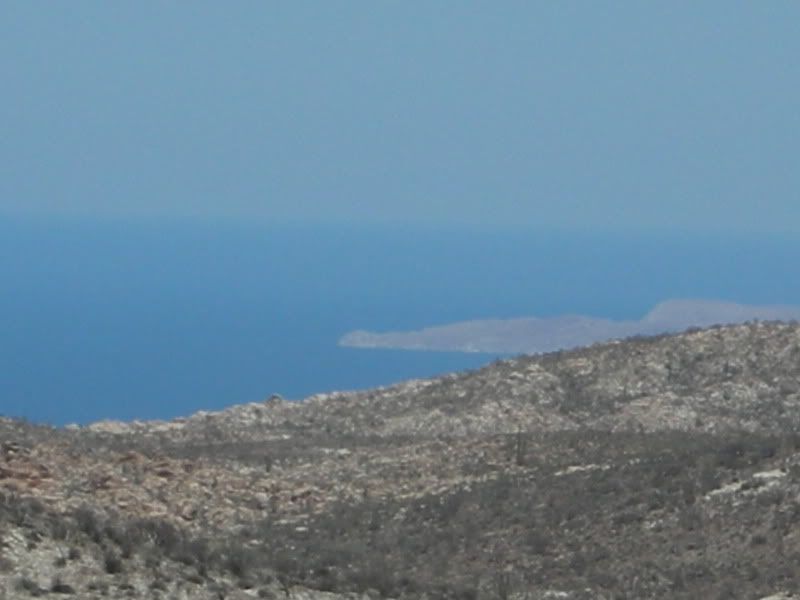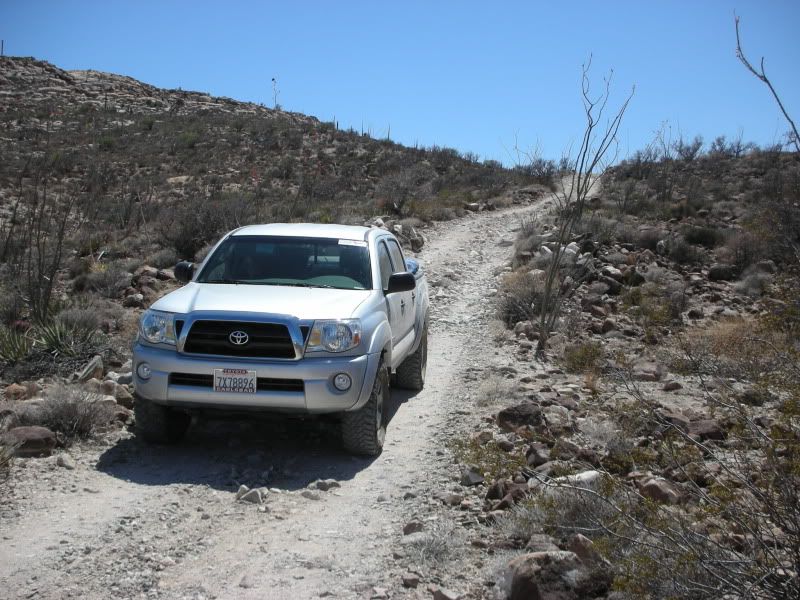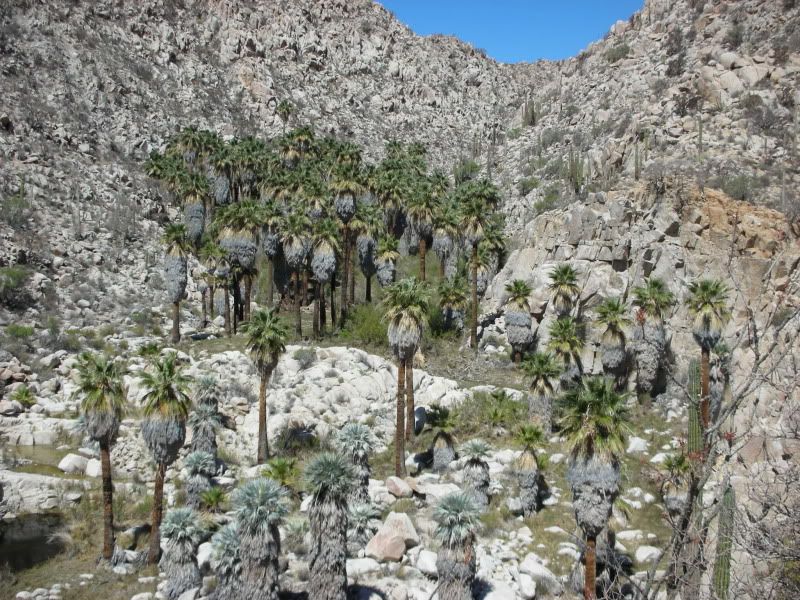 Down the Widowmaker!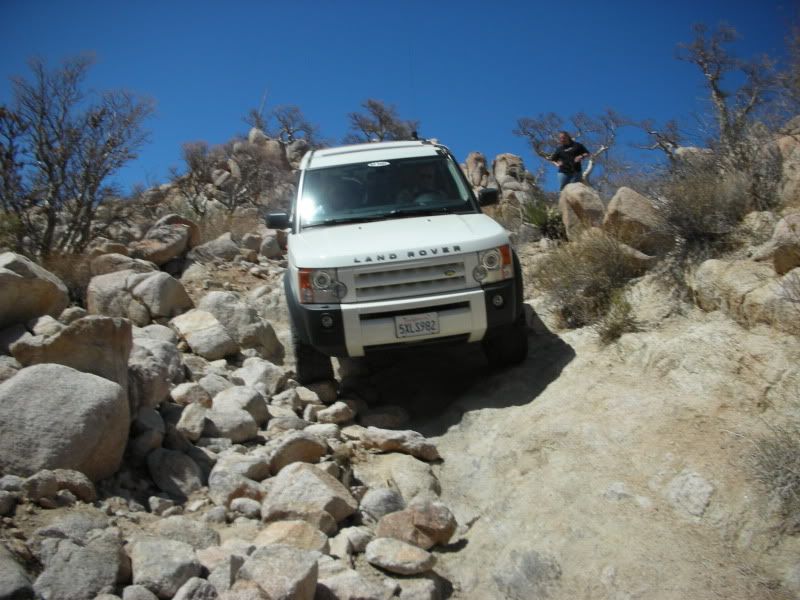 Tacoma Time!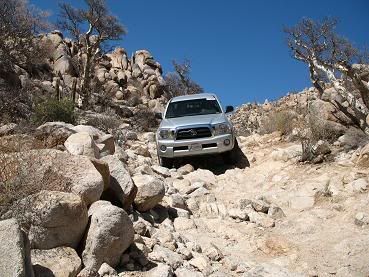 Through the bog (this is usually wet!):
The mission!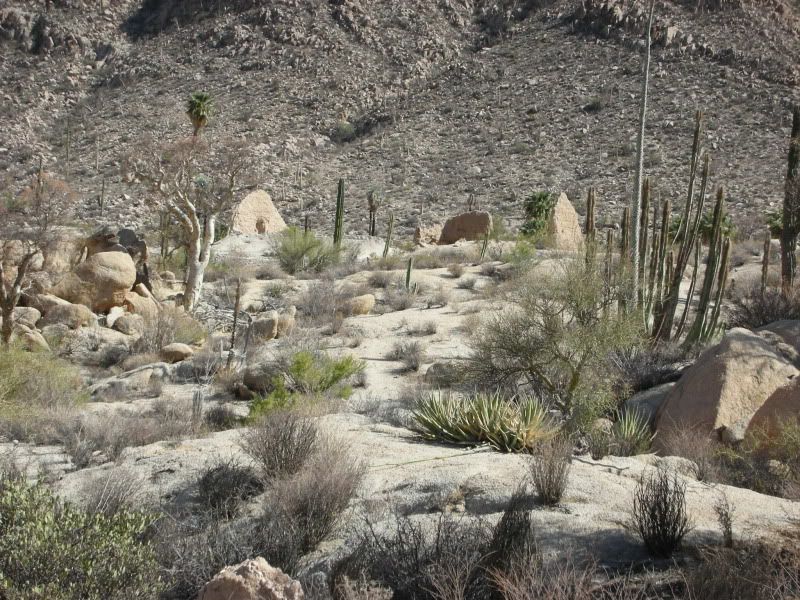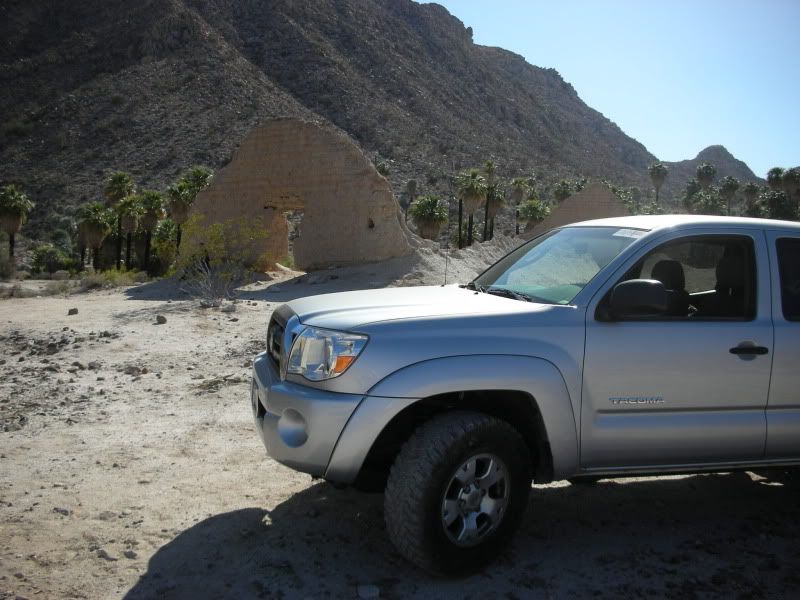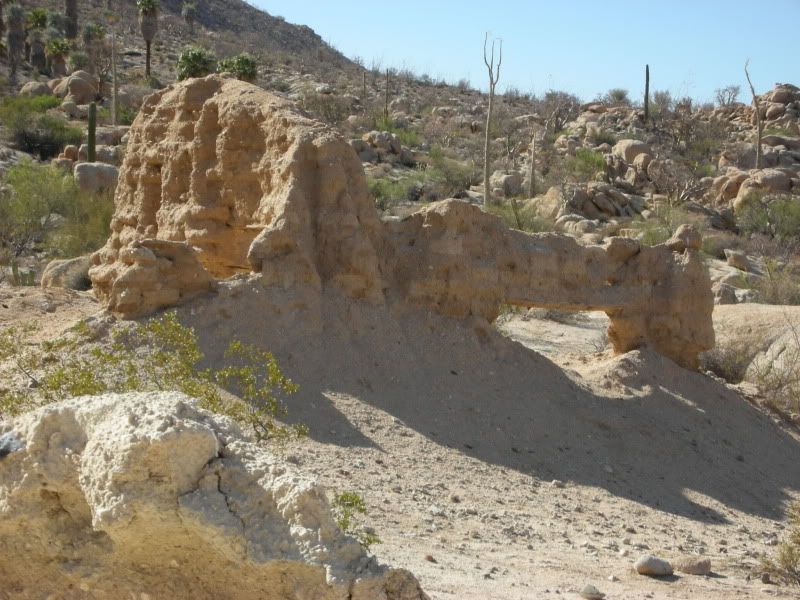 2 days later, we leave... UP The Widowmaker!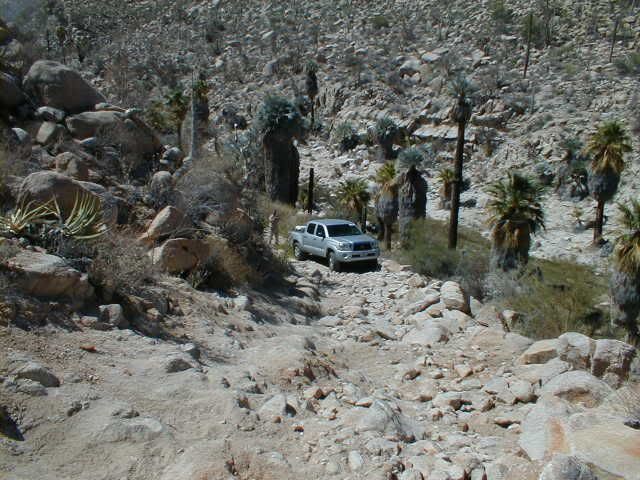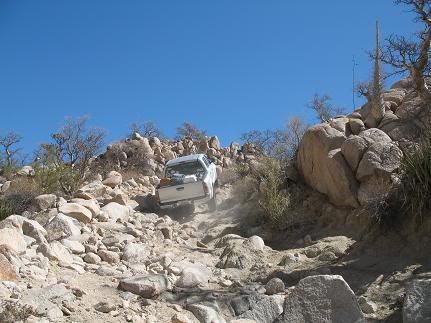 Made It! Now, Roy's turn!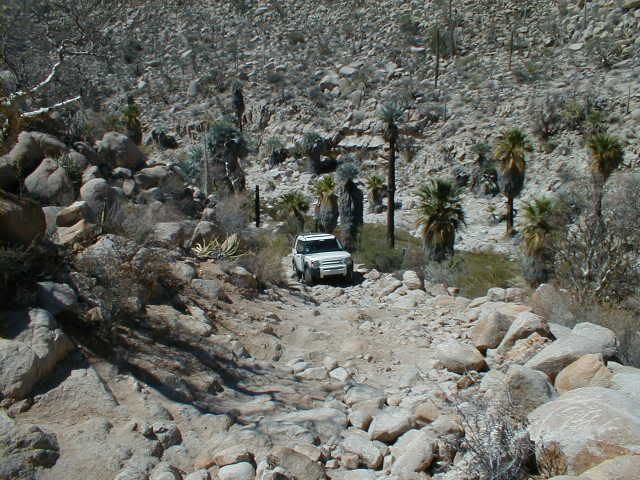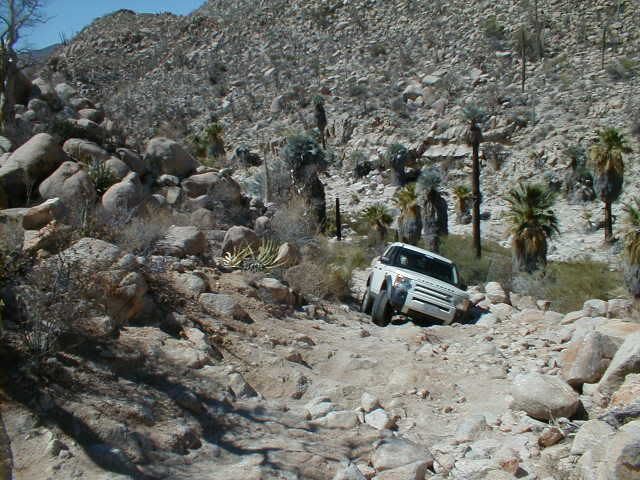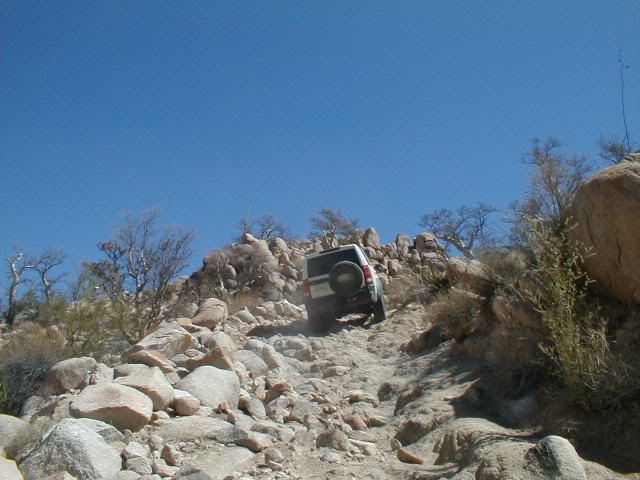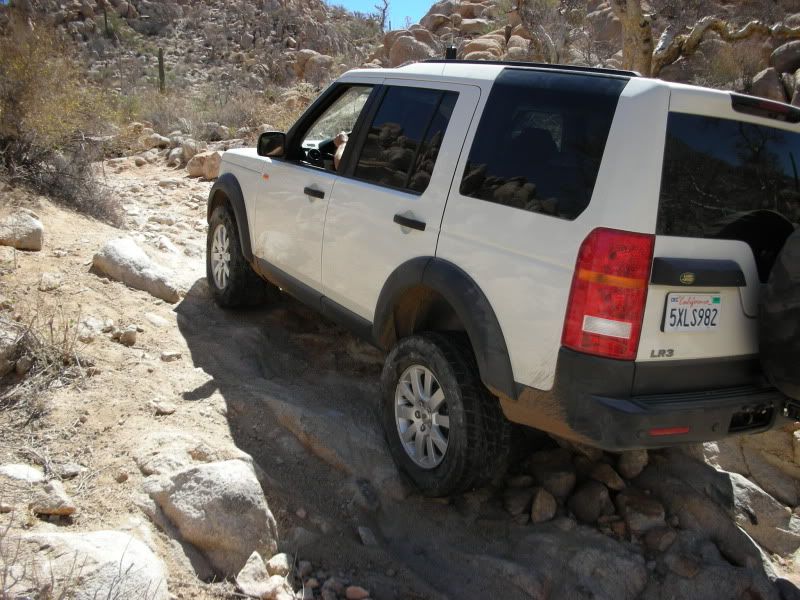 The Land Rover made it! Now, we still are 13 miles away from pavement... the Widowmaker is only just over a mile from the mission! Many folks are affraid to go down it, so they park there and walk the rest of the way!
In the middle of the Baja desert are places like this:
It is a magic place! My web page is devoted to these remote 4WD and off highway destinations and the mission history of Baja... where the California mission chain began!
http://VivaBaja.com
ENJOY!