WHO: TACOMAS WITH 4WD, LOCKERS OR A-TRAC, 9"+ GROUND CLEARANCE.
WHAT: BAJA'S TOUGHEST 15 MILE ROAD TO AN ENCHANTED LOCTION
WHEN: MAY 29-30, 2010
WHERE: RANCHO SANTA YNEZ TO MISION SANTA MARIA (AND BACK)
WHY: BECAUSE IT IS THERE! (and it is a totally beautiful, exotic Baja place)
===========================================
This is a repeat of the Memorial Day, 2007 trip we (in a Tacoma) took with 'TheSquarecircle' (Roy) and Blanche using a Land Rover LR3: See
http://vivabaja.com/msm
Now, we were planning on this last February, but the wet weather shelved the plan.
May was beautiful last time in there (3 years ago)... perfect weather... and we even had a bighorn sheep encounter (see photos).
Because all things a flexible and things change, I am just putting this out there for those interested and properly equiped. This is a seriously tough, steep, rocky road... a Jeep Trail... or maybe a Tacoma Trail!
We are 90% certain of going at this point... but I will put the details here so anyone can be comfortable going. This originally was 'BAJACAT's' tour, but he asked me to re-start it as he is only 70% certain for going.
We plan to zip down to El Rosario Friday night (we will be long south of Tijuana by dark), leave El Rosario after breakfast and be at Rancho Santa Ynez by 10-10:30 Saturday morning (Santa Ynez is a mile past Cataviņa, 76 miles from El Rosario). Some may be able to take Friday off from work and head dow earlier... perhaps set up camp at Santa Ynez?
Wonderful and inexpensive motel rooms can be found in El Rosario at 'Baja Cactus Motel' next to the Pemex station at the entrance to town and at 'Turista Motel' on the far side of town. Other motels in town include Mama Espinoza's 'Las Cabaņas' (next to Baja Cactus) and the Sinahi Motel as well as Baja's Best Bed and Breakfast (across from the Turista Motel). Good meals at Baja's Best, Mama Espinoza's, Tacos Mision and many other places and taco stands.
In Cataviņa there is a Desert Inn Hotel with restaurant, and a roadside motel, a couple of taco stands. At Rancho Santa Ynez, you can camp or stay in their bunk guest room... they have a taco stand/ restaurant as well.
The mission is 14 1/2 miles from Santa Ynez and will take 2 1/2 to 3 hours to do the drive in, with photo stops!
We will camp Saturday night in the mission valley... either near the mission or near the oasis, which is a mile past the mission down a grade that is steeper than The Widowmaker!
Sunday, being in no rush, we will return to El Rosario and come home on Monday. This is a kind of road that is good to have another vehicle along, just in case. If anyone wants to stay until Monday at the mission, then I advise finding another vehicle to also stay with you... and drive out together. Returning to Santa Ynez is harder than the drive to the mission as you will be climbing UP the Widowmaker.
Please anybody that comes must have a mechanically sound 4WD with low range and lockers or traction control. New or near new condition tires, as well.
This is only a 'welcome to join us' event... not an organized club activity, business or tour... Everyone going will be on their own and self contained.
Some photos of the road and area...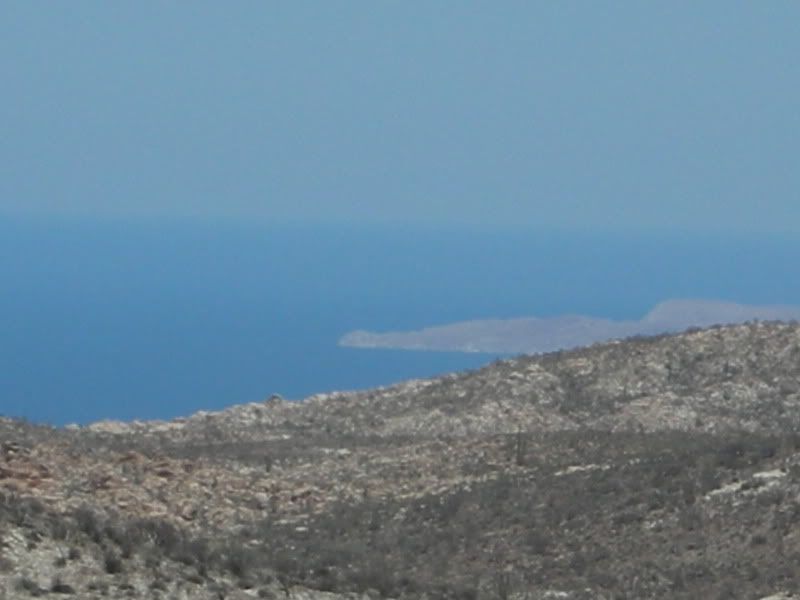 Punta Final on the gulf (Gonzaga Bay)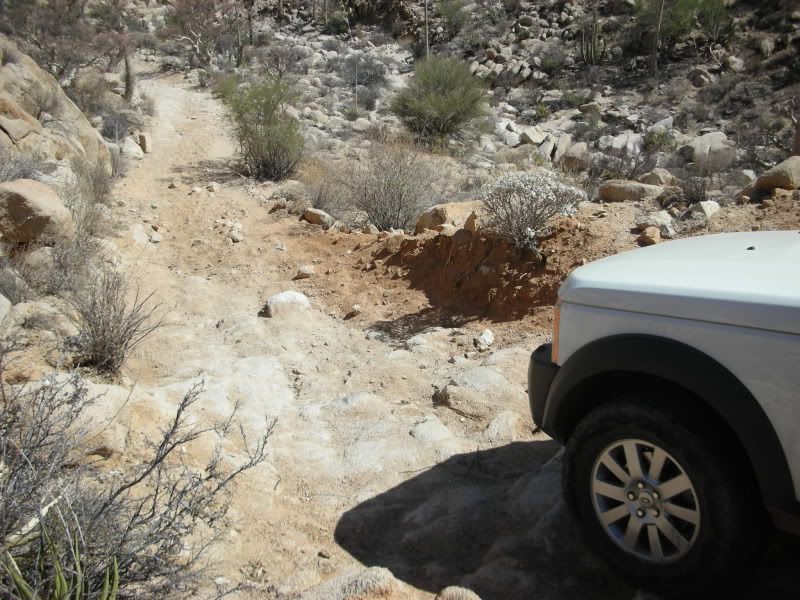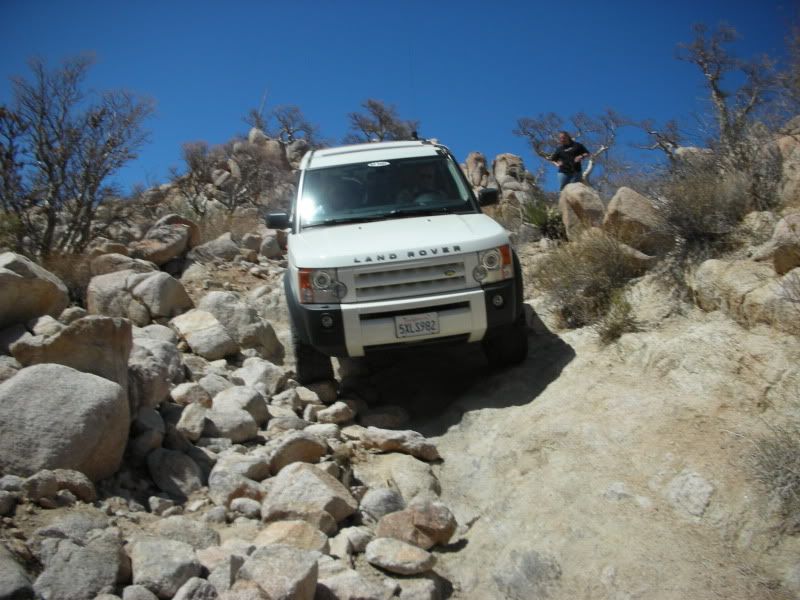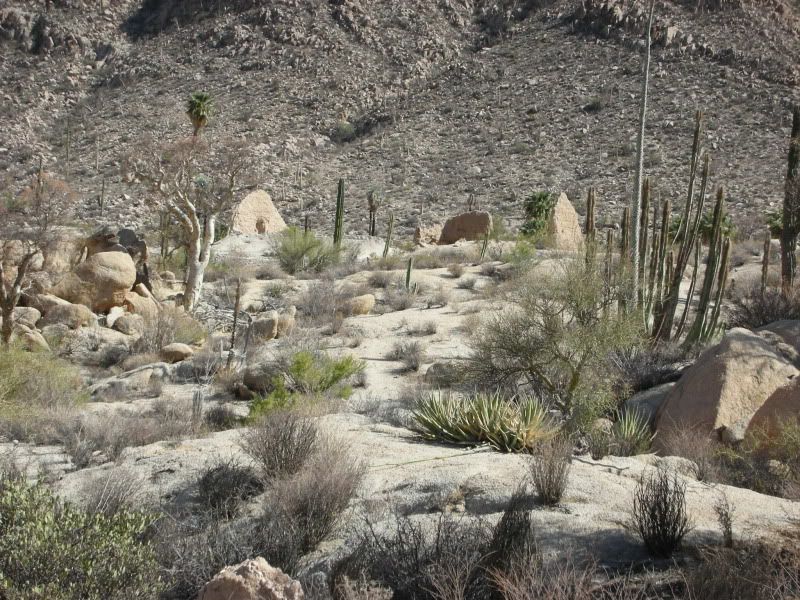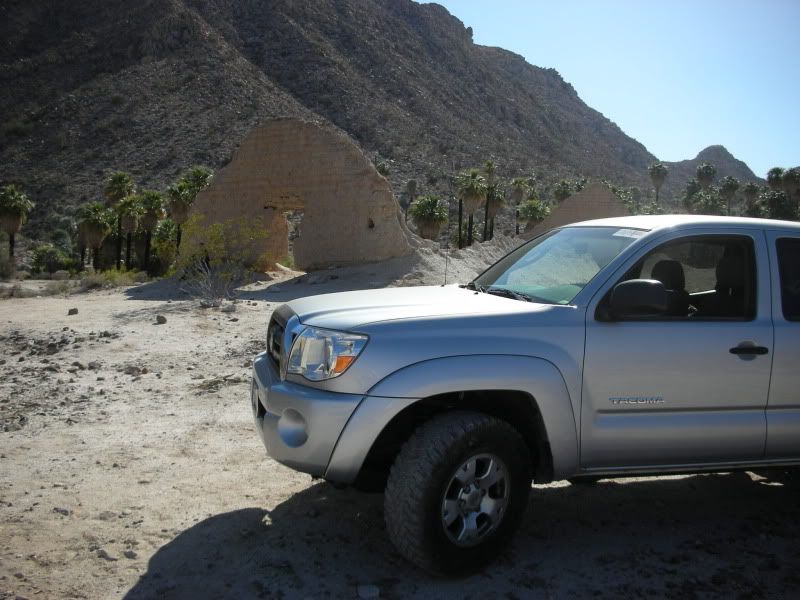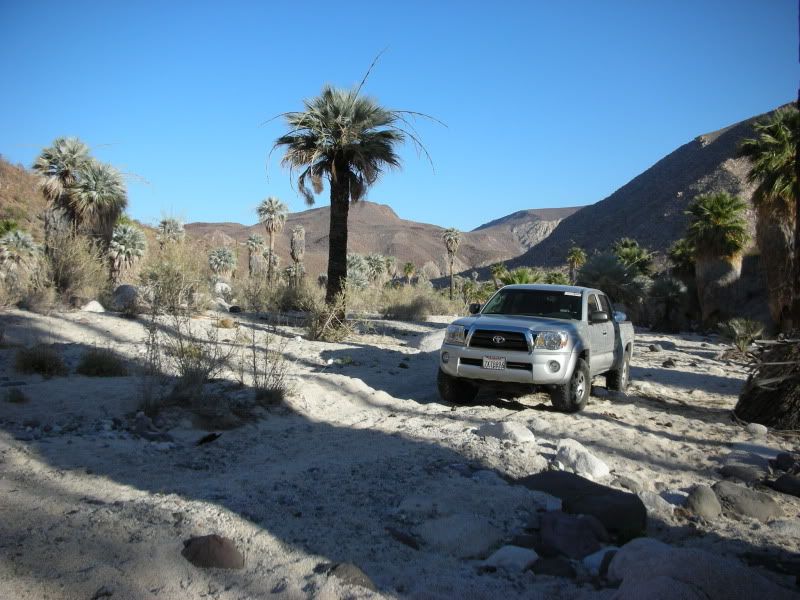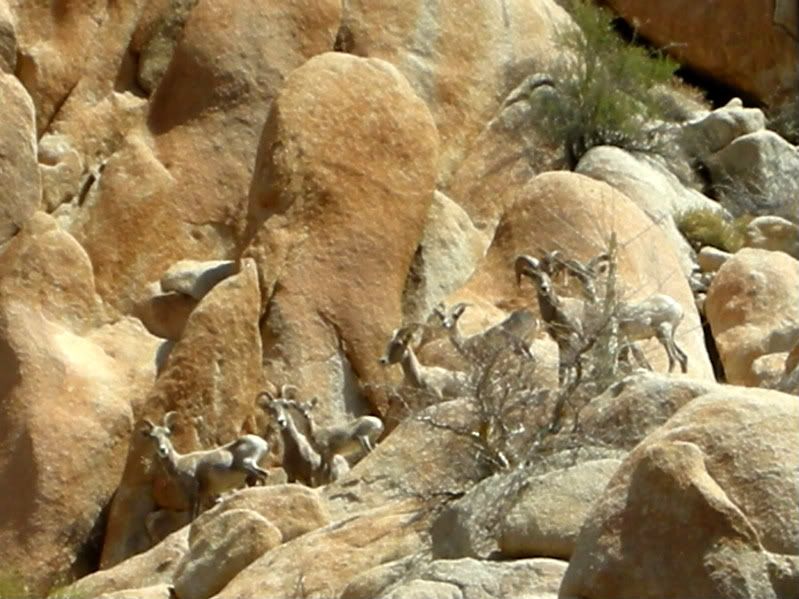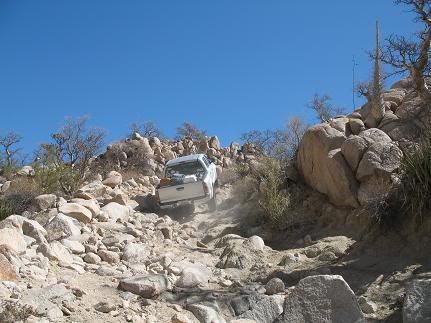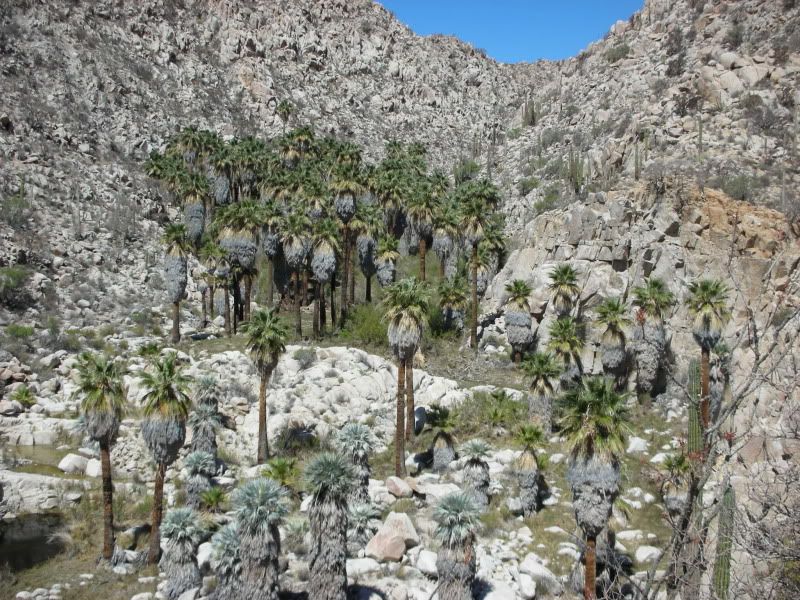 WHO'S READY FOR "MISSION IMPOSSIBLE"?
ROAD LOG
0.0 Rancho Santa Ynez, take road through left gate, north of ranch.
0.9 FORK, go left/ uphill.
1.8 Deep Gully, 4WD climb out (if this scares you, go back!).
2.4 Rock pile, a road to left, go straight/ right fork.
4.7 Cement monument off to left (tracks continue past monument).
5.6 Arroyo crossing with palms.
9.9 Peninsular Divide, view of Punta Final on the gulf.
13.3 Top of the 'Widowmaker' grade.
14.4 MISION SANTA MARIA
15.4 Road enters sandy Arroyo Santa Maria, after very steep downgrade.
15.7 Turn left, out of arroyo (may be hidden by plants). Tracks ahead in arroyo end in 1/4 mile.
15.9 El Camino Real climbs to the left, up hillside. The mission trail stays out of the canyon, along the north ridge and returns to the arroyo at the east end of the canyon.
16.0 Roadbed washed out. Park and hike on to end of bulldozed grade to see petroglyphs, canyon view, Indian trail to canyon bottom.
2007 MSM TRIP:
http://vivabaja.com/msm
2003 MSM TRIP:
http://vivabaja.com/403/
1999 MSM TRIP:
http://vivabaja.com/missionsm/
1999 Panorama:
http://bajamur.homestead.com/files/mission.html
BAJA MISSIONS INFO SITE:
http://www.vivabaja.com/missions1
FINDING THE MISSION:
BAJA CALIFORNIA... note 'Cataviņa' almost 1/3 down and in the center of the peninsula. The mission is between Cataviņa and San Luis Gonzaga, on the east coast of Baja:
Cataviņa is 300 miles/ ~7 hours from the border (Tijuana or Tecate). Last Pemex station is El Rosario, top off tanks! Gas may be available from cans at Cataviņa. Hotel and motel rooms, meals, some supplies at Cataviņa may be available. El Rosario is the closest town with dependable supplies, rooms, meals, 76 miles from Cataviņa.
Rancho Santa Ynez (Ines) is a mile south of Cataviņa on a paved side road. Meals, drinks, bunk rooms and camping at Santa Ynez.
Map shows two routes to the mission from Hwy. 1. Only the northern route is an autombile 4WD road. The southern route is a foot trail over a mountain.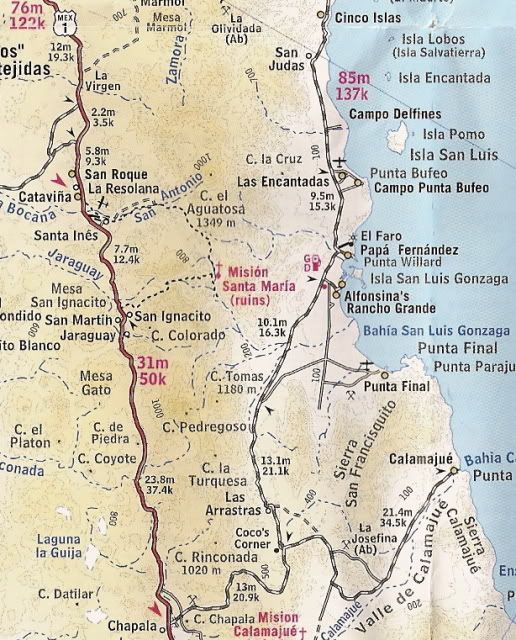 The El Camino Real comes up to the Mision Santa Maria valley from the desert floor near Gonzaga Bay. It is a difficult 6 hour hike between the mission and the end of the road from Gonzaga, near Las Palmitas.