There are a few dirt roads in Arches National Park. Generally quite passable roads too.
Of interest to this forum would be the Klondike Bluffs road. The North end of the road climbs up and over the Arches Anticline in some scenic country. While a stock SUV can theoretically drive it, most would scrape somewhere along the way. And it's gotten rougher over the years in my opinion.
I was disappointed in my pictures. Didn't really show the obstacles involved but here ya go.
From the top of the Anticline back down the road.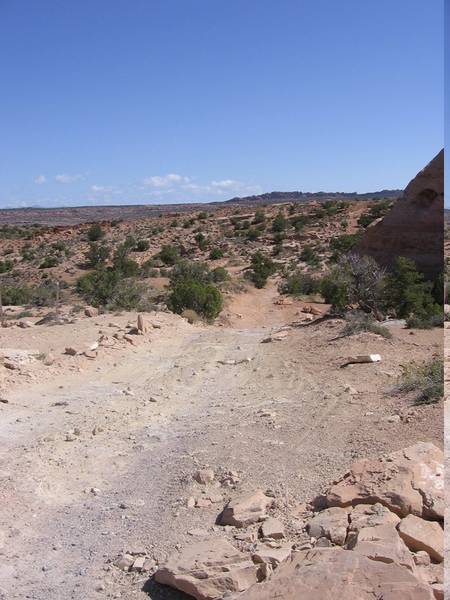 Some more of the climb: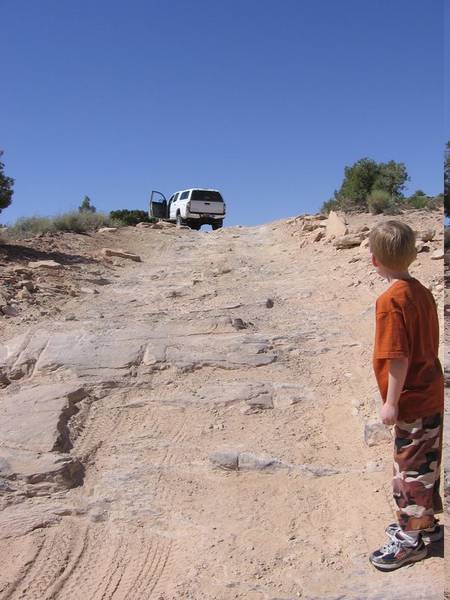 Coming down the Anticline: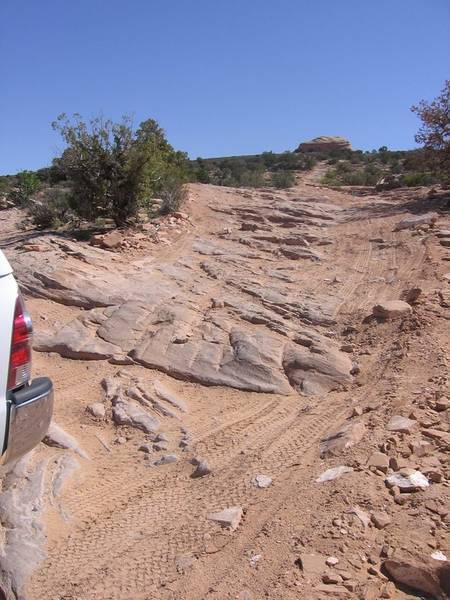 Some shots of the Klondike Bluffs and the Marching Men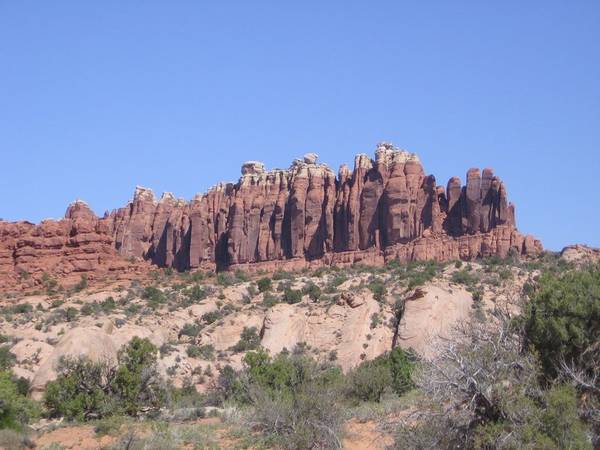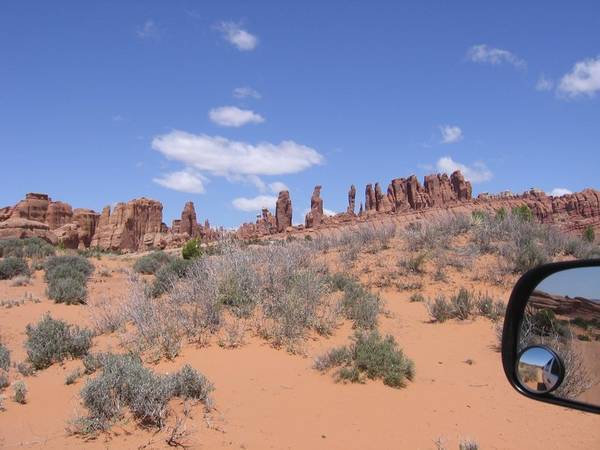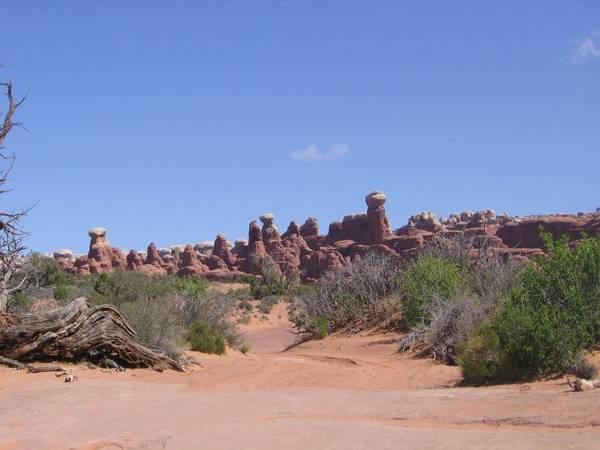 There is a sandy spur that takes to you to Turret Arch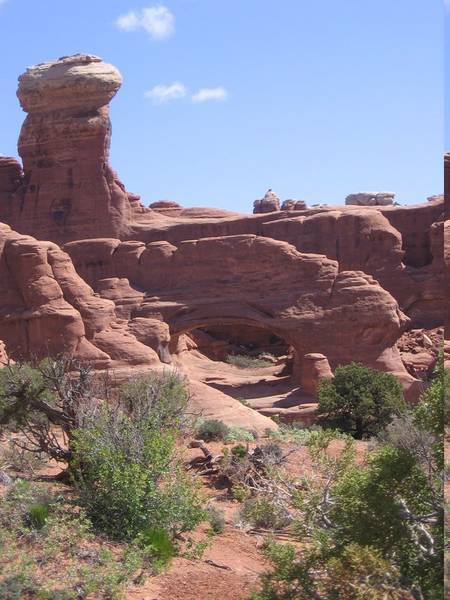 And continuing south have mostly easy drving including some dry wash and plenty of deep sand.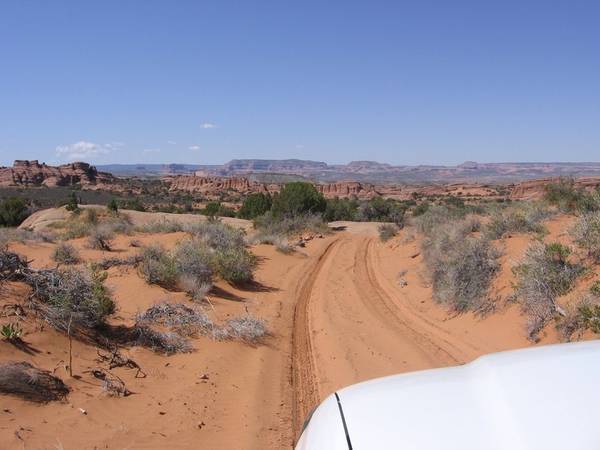 Near the South end of the road is Eye of the Whale Arch. The back side is what looks like the whale, but I only shot the front this trip.
At the bottom of the descent to the Eye of the Whale part of the road are signs warning the hill is impassable uphill in the summer as the sand is too dry and too deep, so the preferred direction is north to south so you can come down this hill. There were some Jeeps and a truck that had come uphill apparently that we met around the spur road to Turret Arch. I don't think they went over the anti cline road though.