Since my last visit last year, the road has entirley been engulfed by an encroaching sand dune.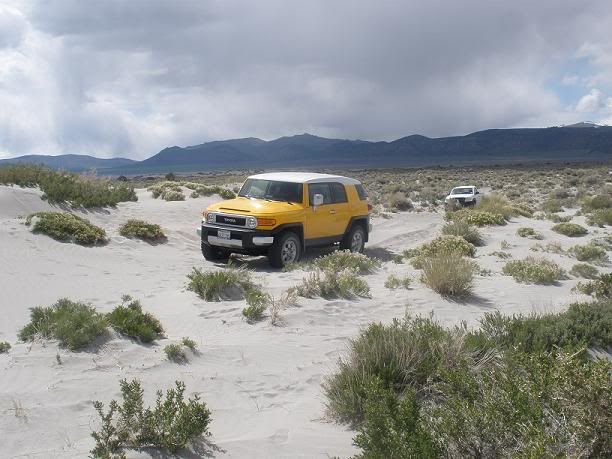 My VSC really helped taking this off-camber dune when I would begin to bog down. High altitude, turning, off camber, and deep sand make this fun. Pictures don't do it justice.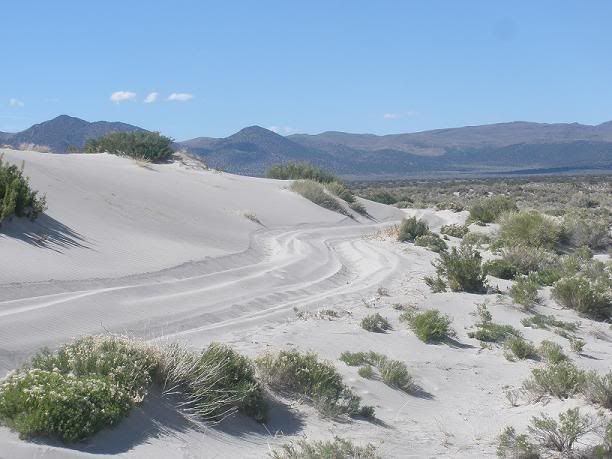 Another look at the dune.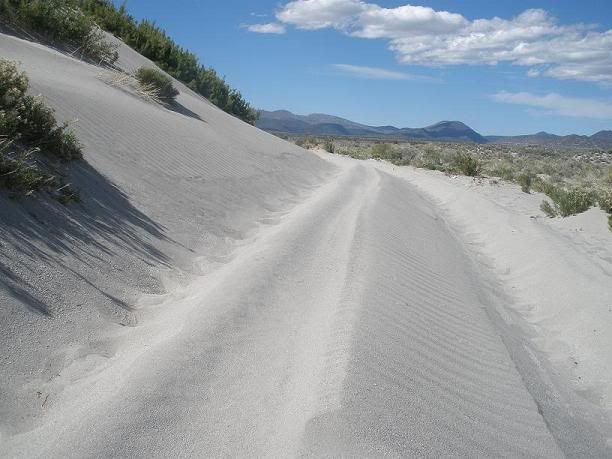 These railroad ties have been left relatively untouched for 100 + years. Very cool.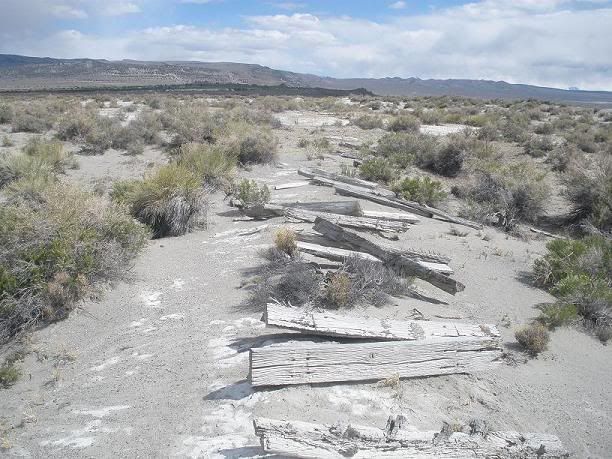 My truck crawling a gulley where the road has washed out.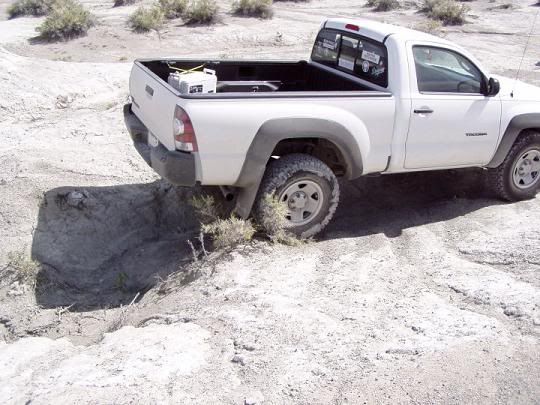 My Dad's new FJ. Pretty sweet vehicle I must add.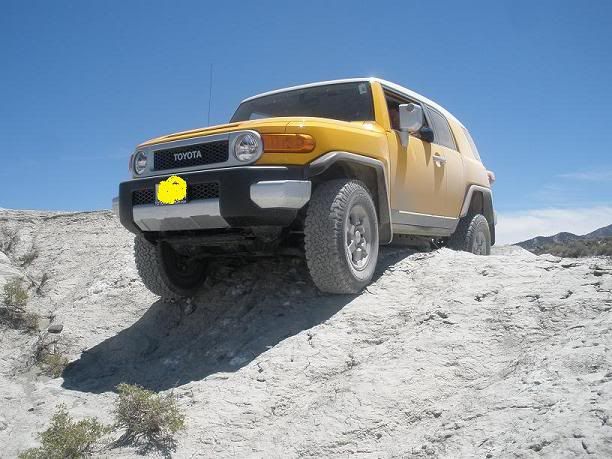 Bodie, an old mining ghost town near Bridgeport, CA.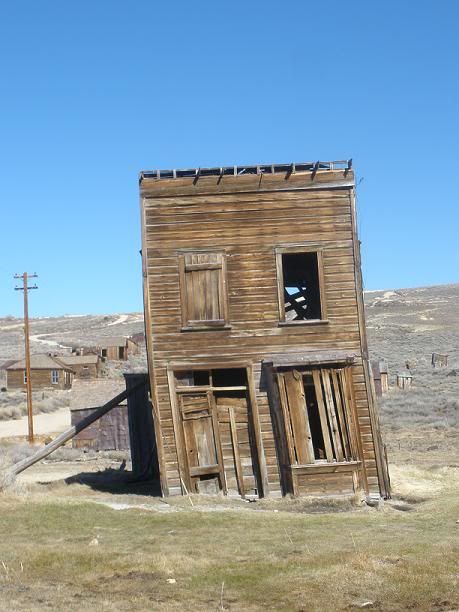 Bodie is in a state of "Arrested decay" which means the state does not upkeep the buildings, just prevents them from falling down.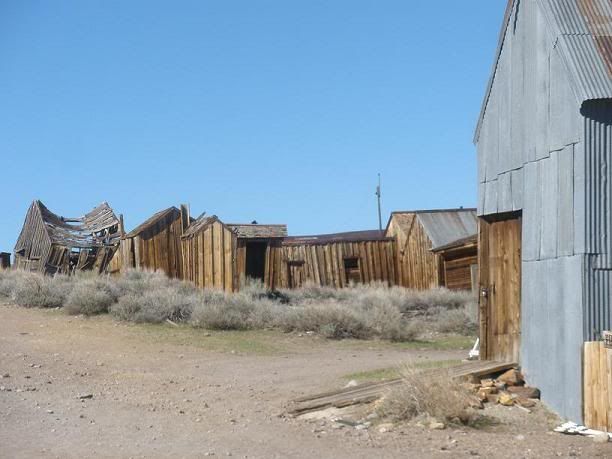 Old Bodie mill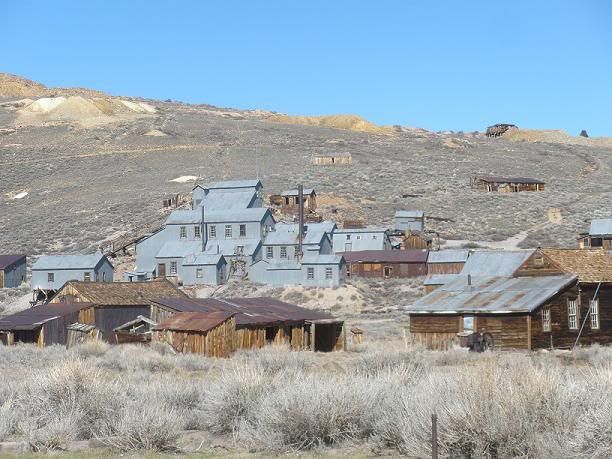 En route the Aurora, an older ghost town across the Nevada border we found the remains of an ore crusher. Oh and my truck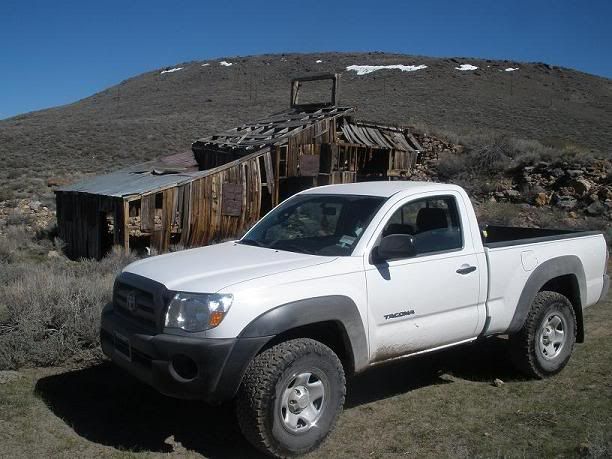 Another shot of the building. We walked inside, pretty interesting.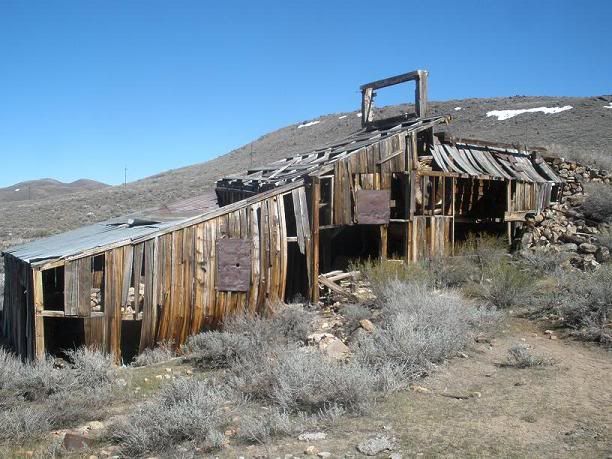 A really muddy bog. The FJ started to go through the middle but sunk real deep real fast. There was a bypass to the upper left that we took. Tread lightly!
We found Z71 Chevy out in the middle of nowhere. Engine and wheels gone. Pretty much intact after that. We reported it to the Rangers at Bodie.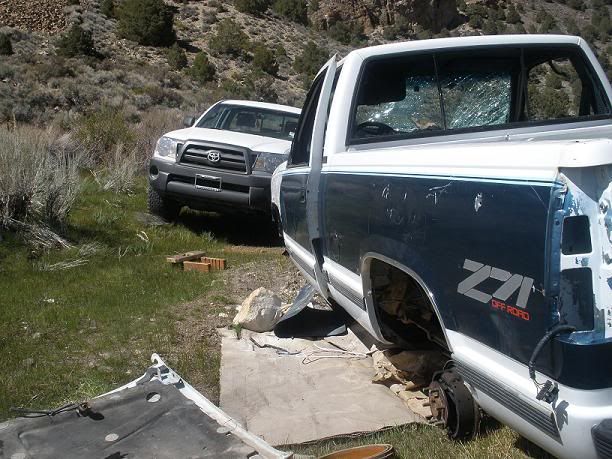 My Dad and I were debating if it was stolen, or if it broke down. Kind of a long drive to take apart a stolen car I thought. I decided it broke down. Note to self: Don't take a Chevy in Toyota territory!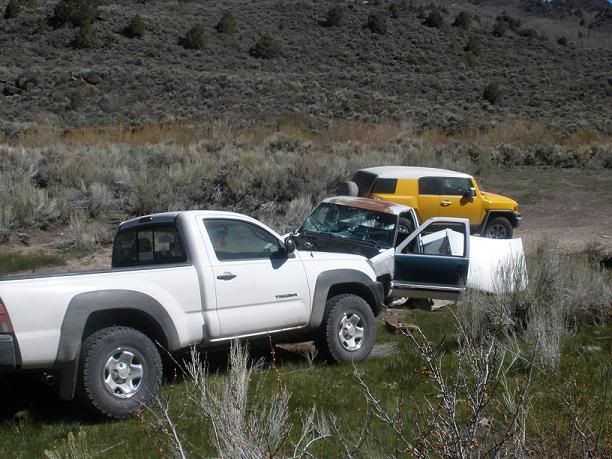 Anothe shot of the broken truck.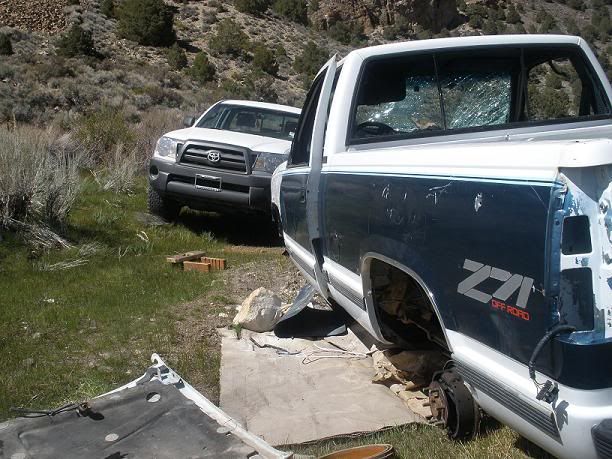 A few creek crossings were fun. The one before this was deeper and had bigger rocks.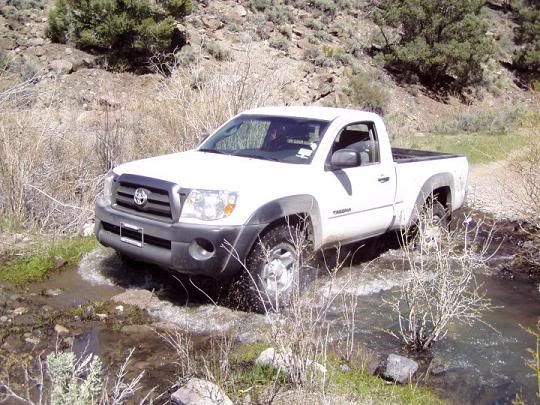 Aurora, a ghost town. 10,000 people used to live here. A lot of rubble and old mines. I'm a history geek. I love this kinda stuff.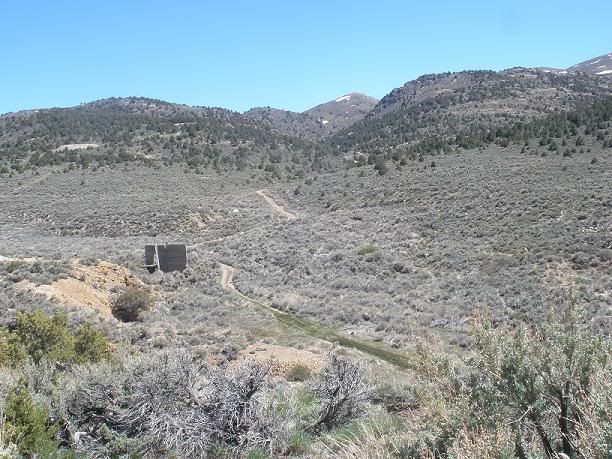 Mark Twain lived here for a short period of time and worked as a miner, and he writes about it in his book "Roughing It".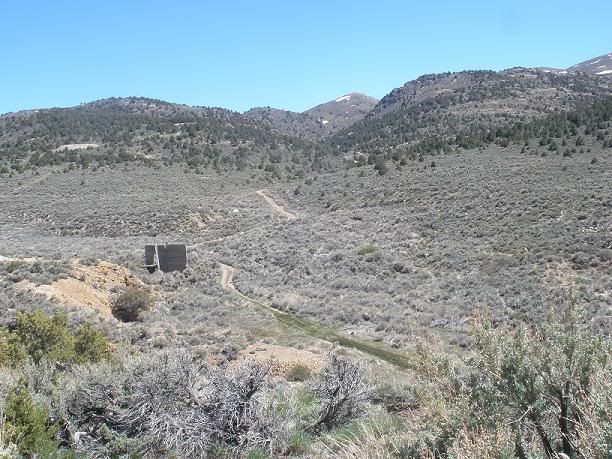 Overall a great trip, I can't wait to do it again next year. If I had to offer advice to people wanted to take this trip as I learned the hard way last year, is BE PREPARED. Spares, tow straps, shovels, come alongs, tools, extra gas, GPS (I was using 2) and a map. Aurora is in the boonies for sure and would not want to get stranded out there. But I HIGHLY encourage anyone to check these places out that are into ghost towns and history.