Quote:
Originally Posted by
Brunes
Before you get too high and mighty about your side of the argument- Take a look at the poll- There are roughly twice as many people who think it's a science. Not to mention your doctors quote discounts them based on their training not being as good....but it apparently works just fine to get them licensed.
Here is a basic scientific method diagram-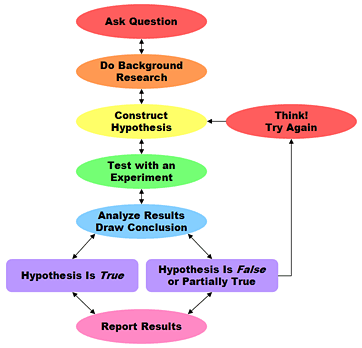 That is how "science" is done- and I would say that they have met that.
I would say that having Chiropractors teaching other chiropractors biochemistry makes sense. I don't need an aeronautical engineering to teach me how to fly nor do I need to understand to the depth that they do what makes my helicopter fly. I need a pilot teaching me to be a pilot....Practical application not super deep theory.
How about your argument that because "Tricare doesn't approve it"- That website is real....
On that note- Good news is you don't have to have any sort of care you don't want to have. You also don't have to insult others other their beliefs- so lets leave the shots at religion out of this...That is a can of worms not worth opening.
Wasn't the High and Mighty a movie about aviators?
Lieutenant, I don't believe in chiropractic. I don't believe in god, ghosts, magic or anything supernatural.
If I insulted any TW members or their beliefs, I apologize. I am sorry.