I took off work early to deal with water coming into my garage. Had to run to the store and snapped these pics while I was out. I got 4+ inches of rain last night while I was asleep. My rain gauge was overflowing so it could have been more. It rained for several hours after that and this is the result.
This is a house about a mile down from me.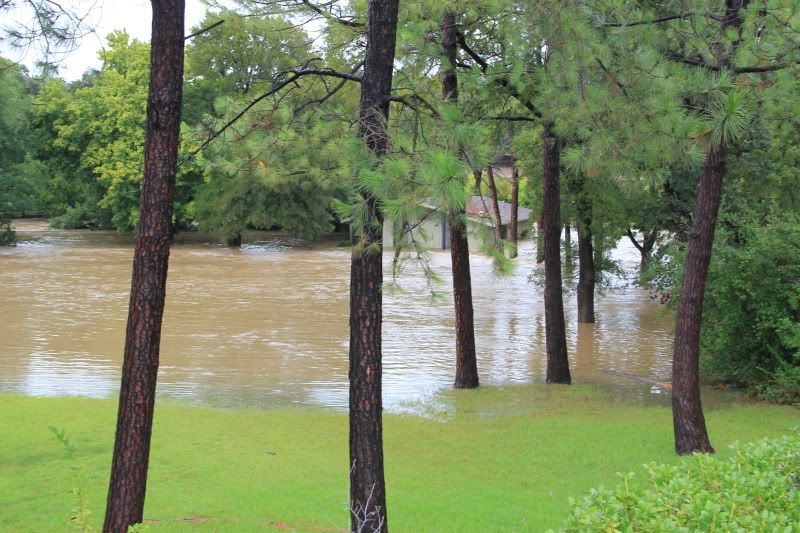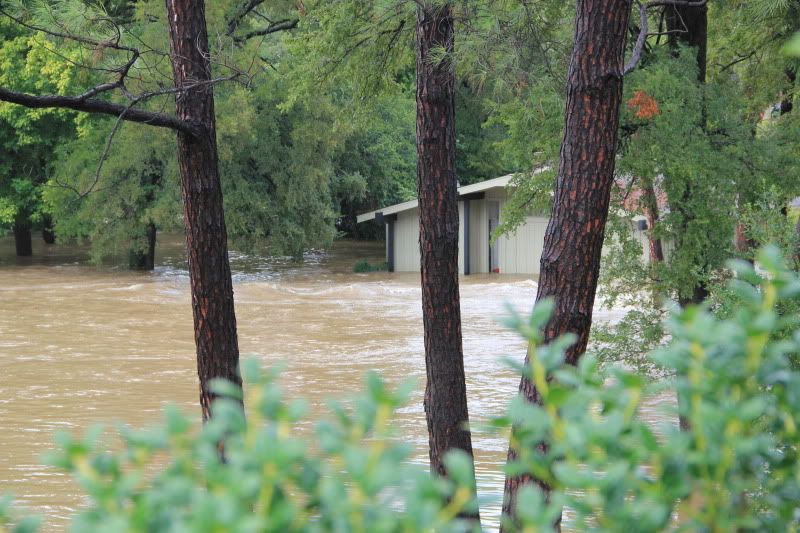 Pics of the FD set up for highwater rescue
Blocked road and a few people stranded.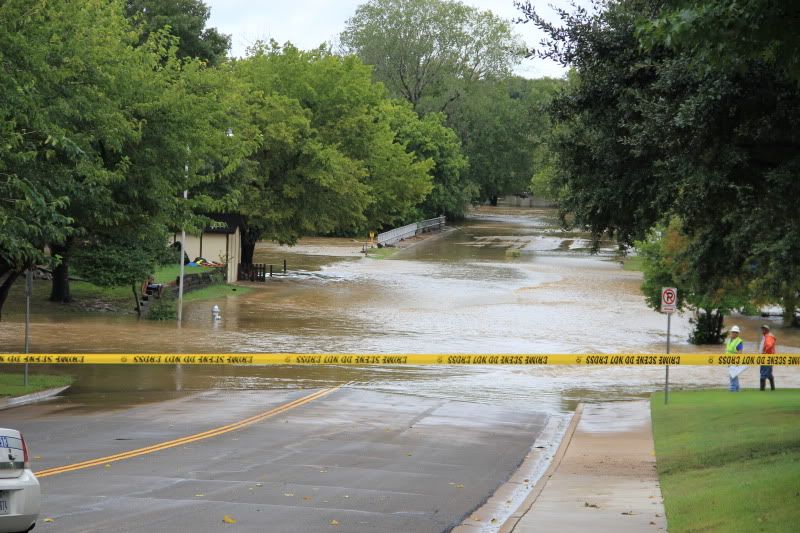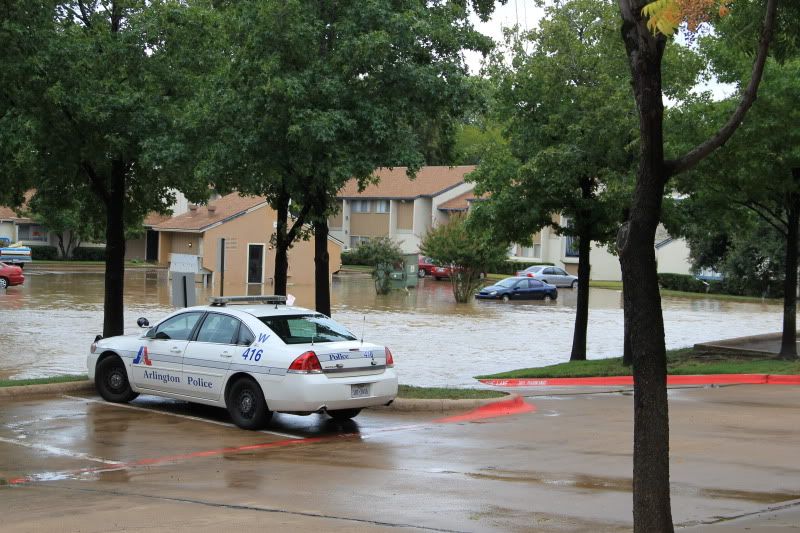 These dumb rednecks wanted to launch their boat in the running water to "help"