Show off your cart with some pics.....got to be some Taco owners that have a tricked out cart....
Always wanted to put a lift kit on mine.......the bed and rack are very handy around the property.....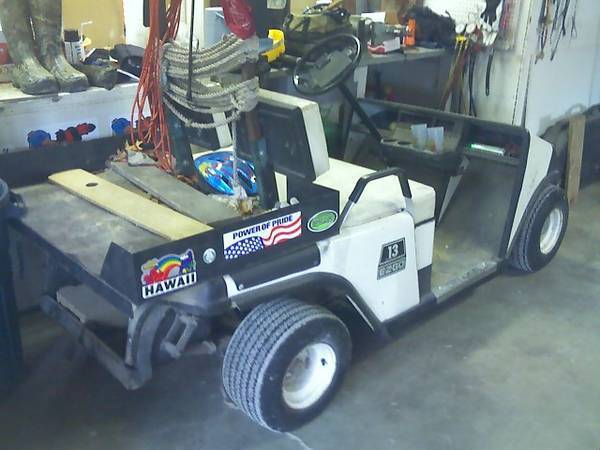 Put the Toyota emblem on the front years ago.
Used to work for a company that built parts for Toyota vehicles. Wish I didn't put it on the cart now that I'm back into a Toy.