So me and my brother in laws started doing some weekend woodworking, making Adirondack chairs out of old barn wood. Finding the barn wood is probably the most challenging aspect of the whole process, but we've been lucky so far. This is one of our designs. What do you think?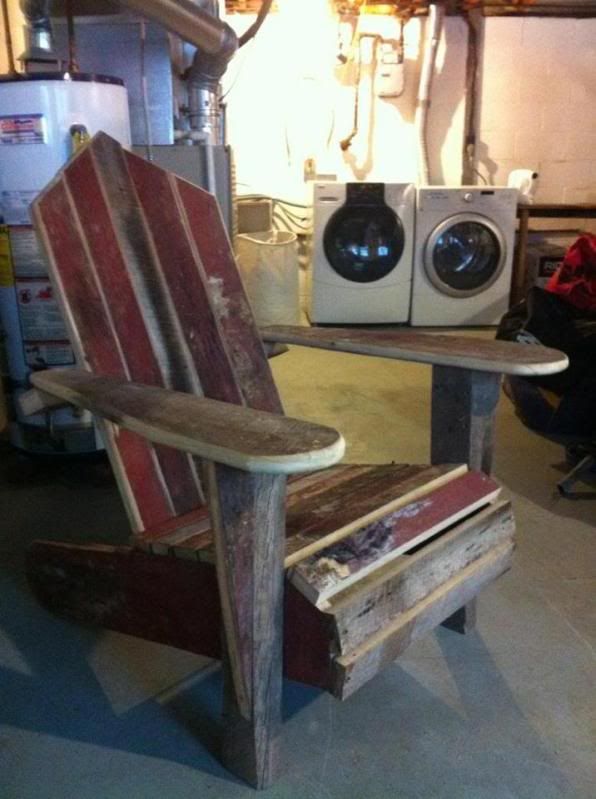 We have also used white oak, cypress, and spanish cedar. My first chair I made out of treated lumber, and those can be painted. They take about 5-6 hours per chair.
We even have a design for kid's chairs as well.