This evening I went to
Home Depot
to grab a few items.
Upon pulling into the parking lot, I noticed a guy standing by his Silverado (with both doors open & hood up) and some grey smoke slowly creeping out of his dashboard.
After spending 4-5 minutes inside, I made my purchases and saw this as I climbed into my Tacoma...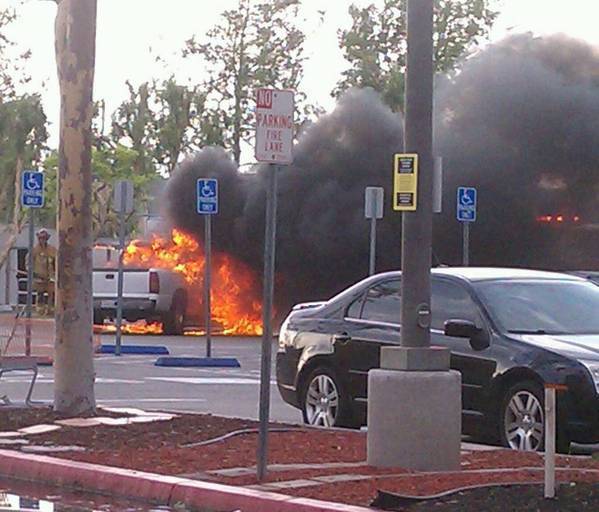 Moral of the story....
DON'T BUY A CHEVY.