Traded my 08 Honda Accord for a 07 Tacoma DC in late September after wanting one for about 8 years. I was finally happy with my vehicle. Then I found Tacoma World... I've been broke, obsessed and happy ever since!
Thanks to all the guys who have helped with it so far whether they know it or not!
Here she is on our "first date" the day I test drove her....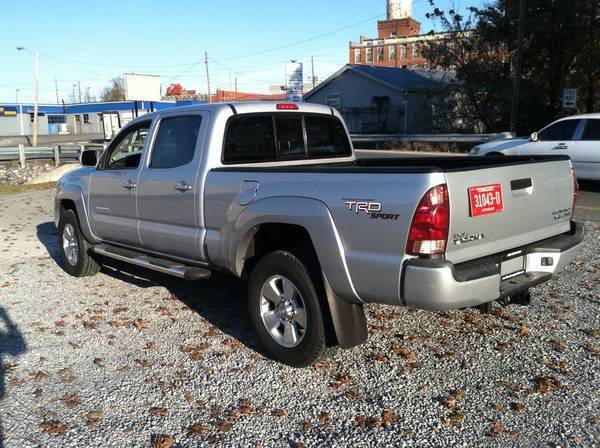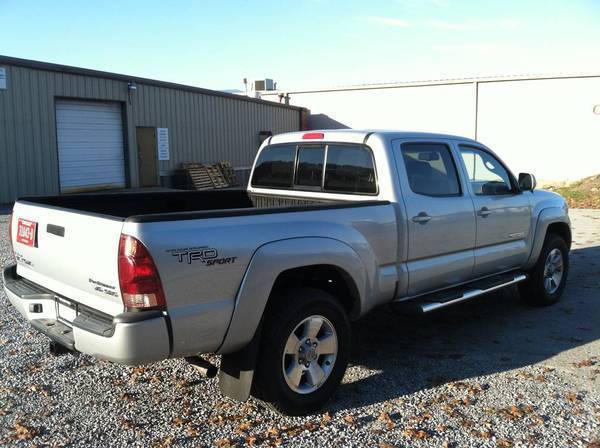 I decided I wanted a shell so I started looking around. I was just about to buy a new one when I found this one on Craigslist for $200. It was about 2 hours away and when I got there it had roof tracks and a Rhino Rack system installed.
It was only a few weeks until the madness set in. I saw pics of the Satoshis and had to have one. Then I saw them with lights mounted behind them. I love Homer's work but I couldn't afford one so I decided to make my own. I bought a used chrome grill from a TW member. Here are a few pics from Christmas Day 2012...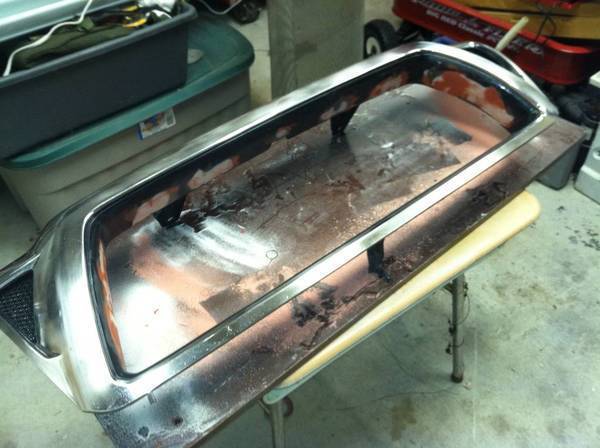 I also installed a Spectre CAI that day...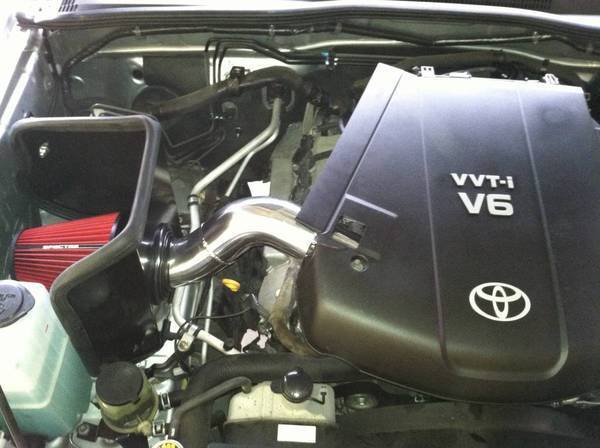 I ran out of daylight and had to go back to work the next day so the rest would have to wait until New Year's weekend. I got a bull bar and eyelids for Christmas too so I decided to gather up everything I needed to do the entire front end over the long weekend...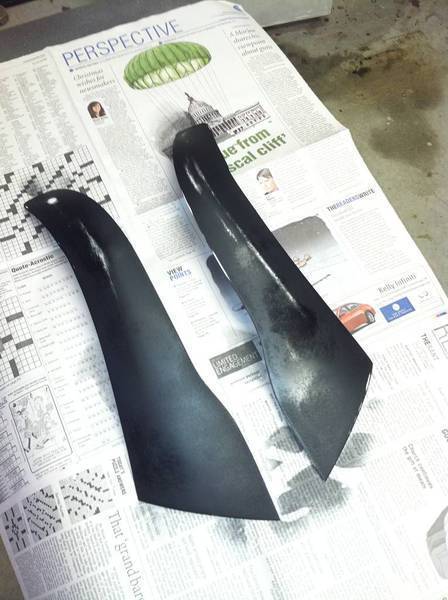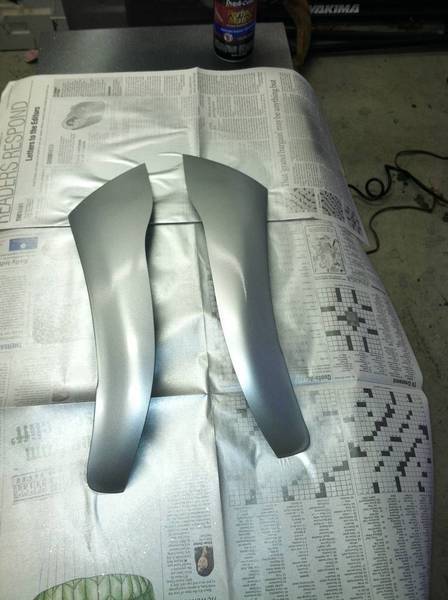 I also decided it would be a good time to black out the emblems I bought from another TW member.
Might as well do the BHLM while I'm at it...
And make the light bar to go behind the grill...
Having the fantastic luck that I do, I opened my Hella 500's and the box was full of broken glass. One of them was shattered so it had to wait another week. During that week my new wheels and tires arrived. I spent hours looking at wheels and settled on the Fuel Hostage. I spent more hours trying to find them but no one had them. That's when I found these that were just oozing with sickness!
Got them mounted and installed then replaced the broken Hella 500 the next weekend.
Now we're cooking with peanut oil!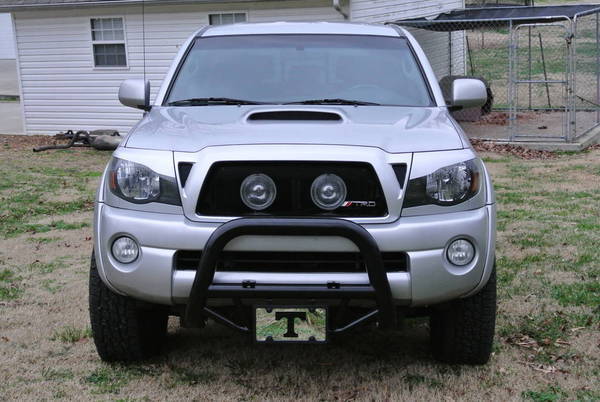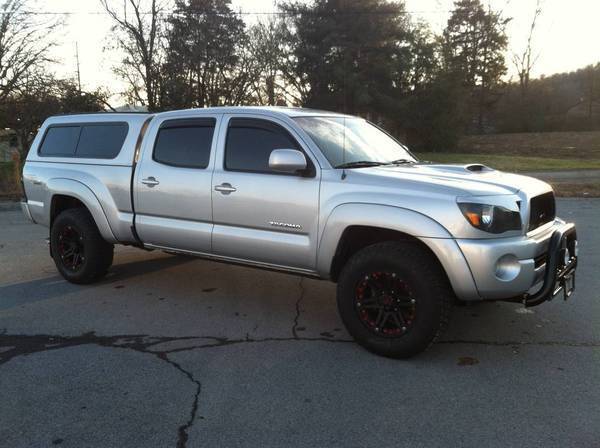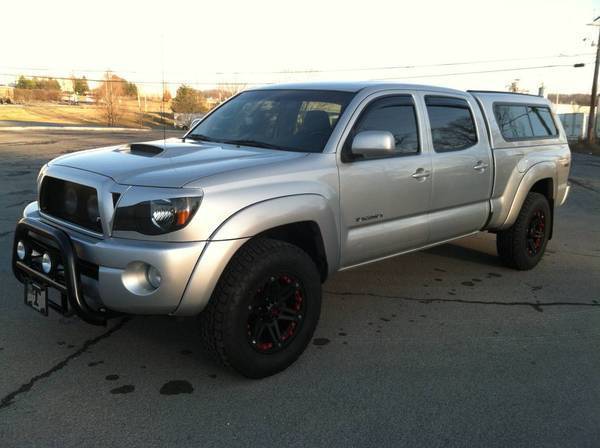 I also tinted the taillights.
The next weekend I installed a Banks Monster cat-back exhaust (don't have pics-who wants to see a muffler? Lol). The stainless tip is bothering me so I plan on blacking it out this weekend when I do the emblem swap.
I needed switches for the lights on the front so I went to
OTRATTW
. Great guys and fantastic to do business with.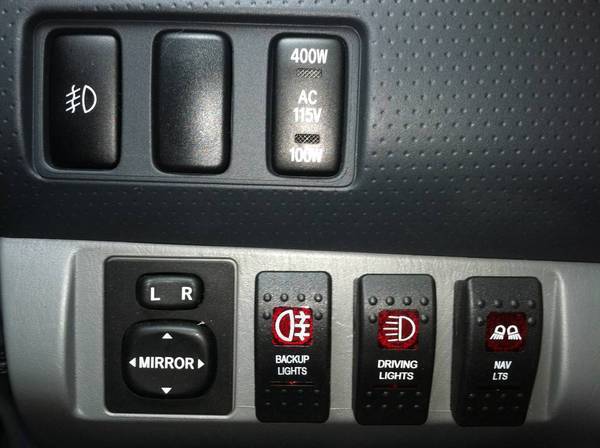 That led to needing an external fuse block and a place to mount it. I just happened to have 2 sheets of Lexan in the shop...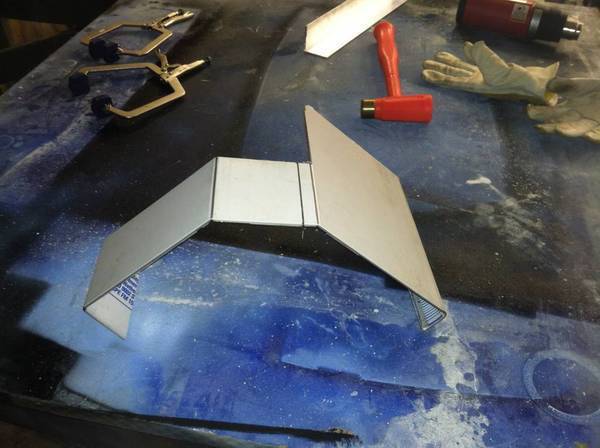 A little black paint on the underside and a few holes drilled and it's ready for wire.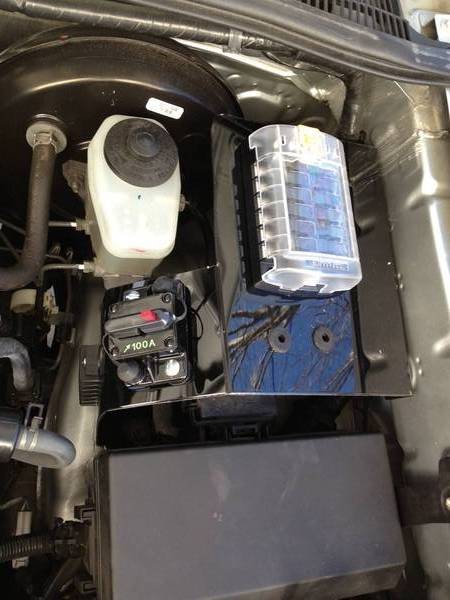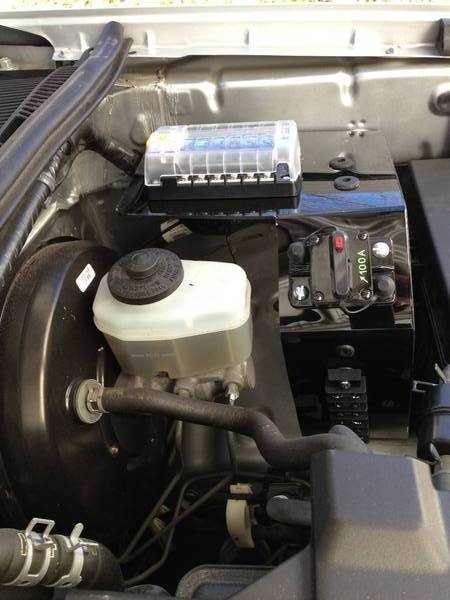 As long as I was inside I decided to do something about the crappy factory head unit. In the spirit of doing everything the hard way I found an Eclipse AVN62D on
eBay
. Here's what I got....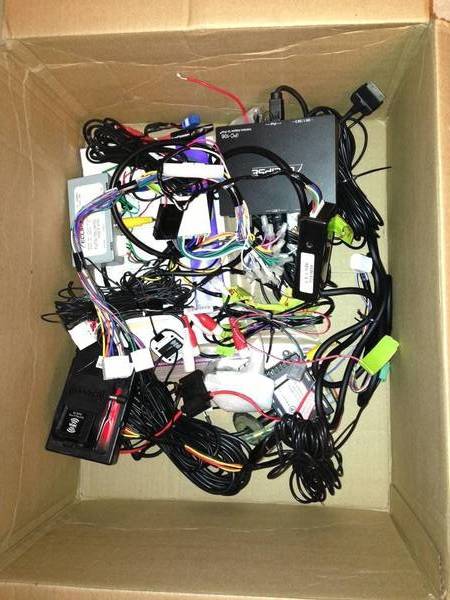 A couple of hours later...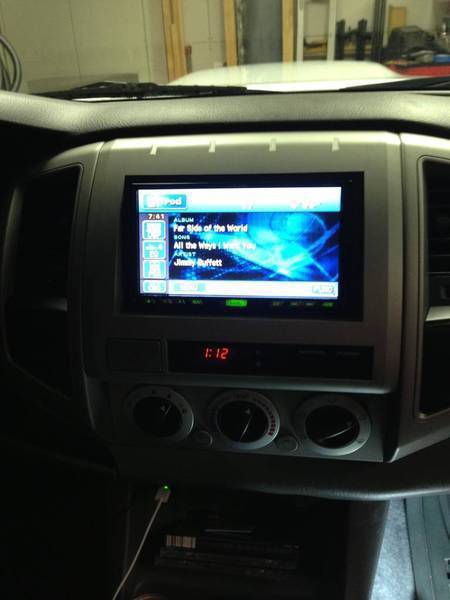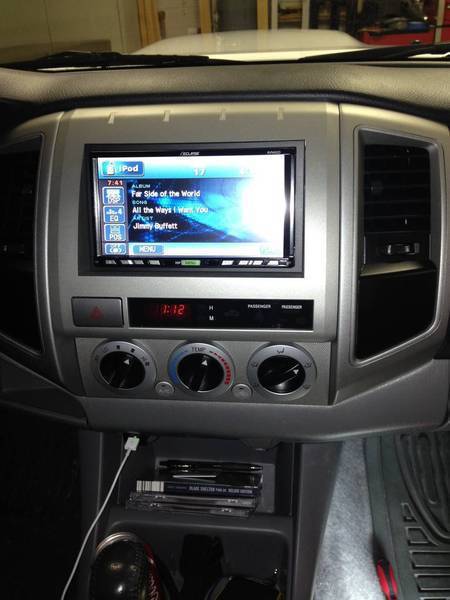 This weekend I'm going to mount the rear and side view cameras that came with it. The GPS and iPod interface are already there and working. I'll be adding Polk Audio coaxial rears and front separates, an Alpine amp, a
JBL
Studio 10, and headrest monitors in the next couple of weeks, and I'm going to try and design and machine a charging mount for the iPhone 5 to mount in that useless space on the console by the cupholder. Of course I'll Dynamat the doors, floor, and back wall. I also plan to add a Cobra 29 CB under the seat with the "remote face" mod so the face can be mounted in-dash. I'll fab up an antenna mount to work with the shell and put it on the rear.
I also installed LED lighting in the bed with an OTRATTW swith back there but I don't have pics yet, and I plan to cover the interior of the shell with trunk liner material and build an elevated floor with 1 or 2 slideouts to accommodate all my fly fishing gear and bedrug the top of it.
I've got one of ImMrYo's rearview mirror relocation brackets on the way so I'll actually be able to see around the mirror.
I'm about to start fabbing a custom roof rack/basket to go on top of the shell. It will have lights on the front, rear, and sides, as well as a Hi-Lift jack mount and spare tire carrier.
Over the summer I plan to fab up some sliders and might start working on a custom front and rear bumper design.
Well, that's where it is so far, but if I don't go bankrupt from it or my wife doesn't disconnect the internet, there's plenty more in the works!