Latest Picture
MODS
Engine
-Boost Restrictor Out
-Apexi Intake Pods
-Greddy Blow Off Valve
Exterior
-Retrofitted High/Low Headlights With HID's
Interior
-Various Carbon Fiber Wrapped Pieces
Future Mods
-Greddy/Godspeed Intake
-Tomei Exhaust Manifold
-Tomei Turbo Dump Pipes
-Tomei Twin Turbos (Now changed to Garretts 2860R-5's)
-Haltech ECU (Now changed to Power FC)
-Deascherwerks 800cc Injectors (Now changed to Injector Dynamics 850cc)
-Upgrades Fuel Pump (Deashworks 320)
-Tomei Oil Pump (Now changed to NISMO)
-N1 Water Pump (Now changed to Stock)
-Aluminum Radiator
-HKS Oil Cooler With Oil Filter Relocation Kit (Changed to Greddy's brand)
-Twin Plate Clutch
-Build Engine Capable For 500WHP (Internals With Head Work) (ITS HAPPENING NOW)
* * * * *
Well I'm coming to realize that the Tacoma can only get you so far with performance. With enough money I'm sure you can build one crazy beast. The problem is that I don't have that kind of cash so I picked up real race car to suite my need for speed.
I thought I would share with everyone for we can all see what race car I bought. This is an imported 1995 Nissan Skyline GTR. For the condition it's in for a 95 is unbelievable knowing it came from all the way from Japan! There is obsolutely no rust on the underside of the frame or on the body! The interior is just as good! I couldn't let go of this deal! Here's a few pictures of the car.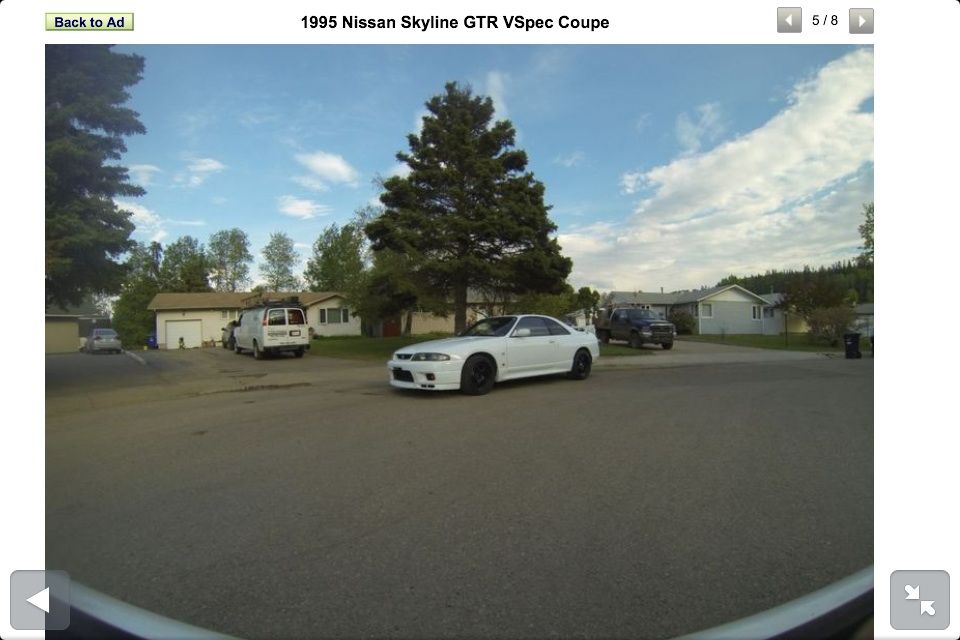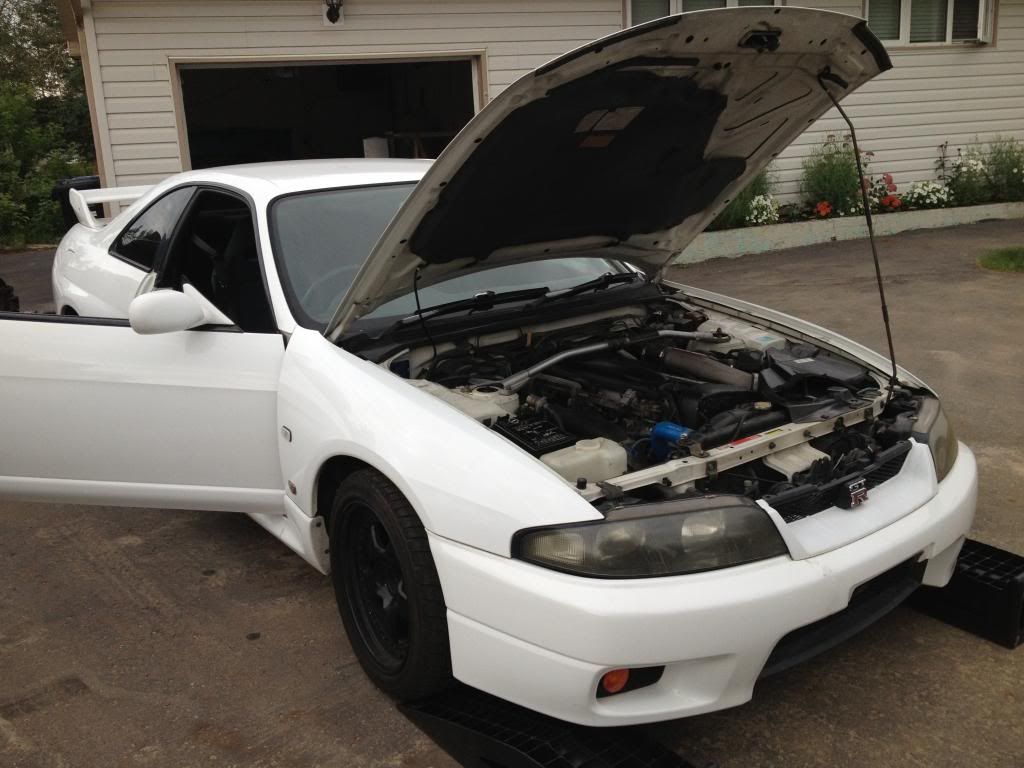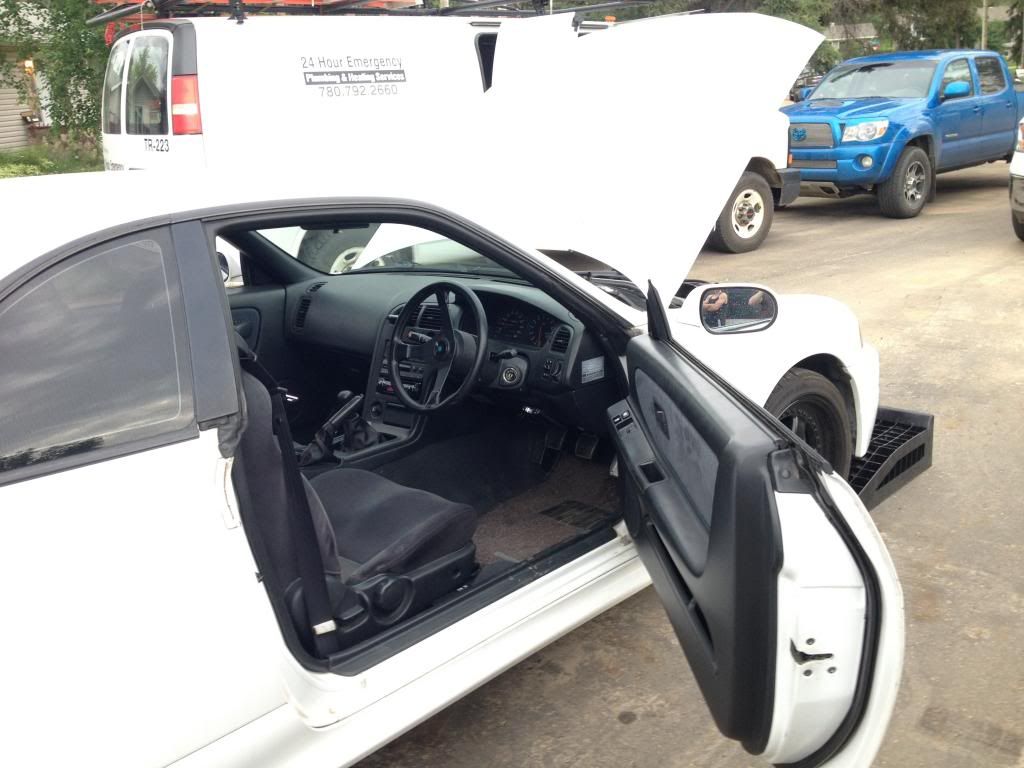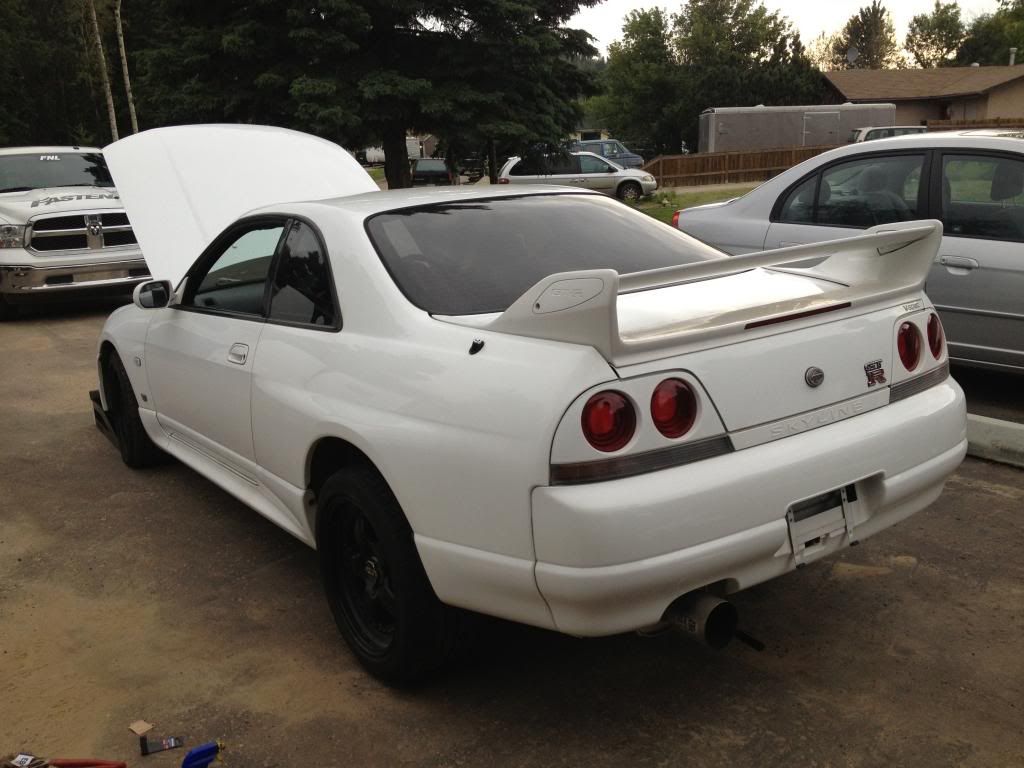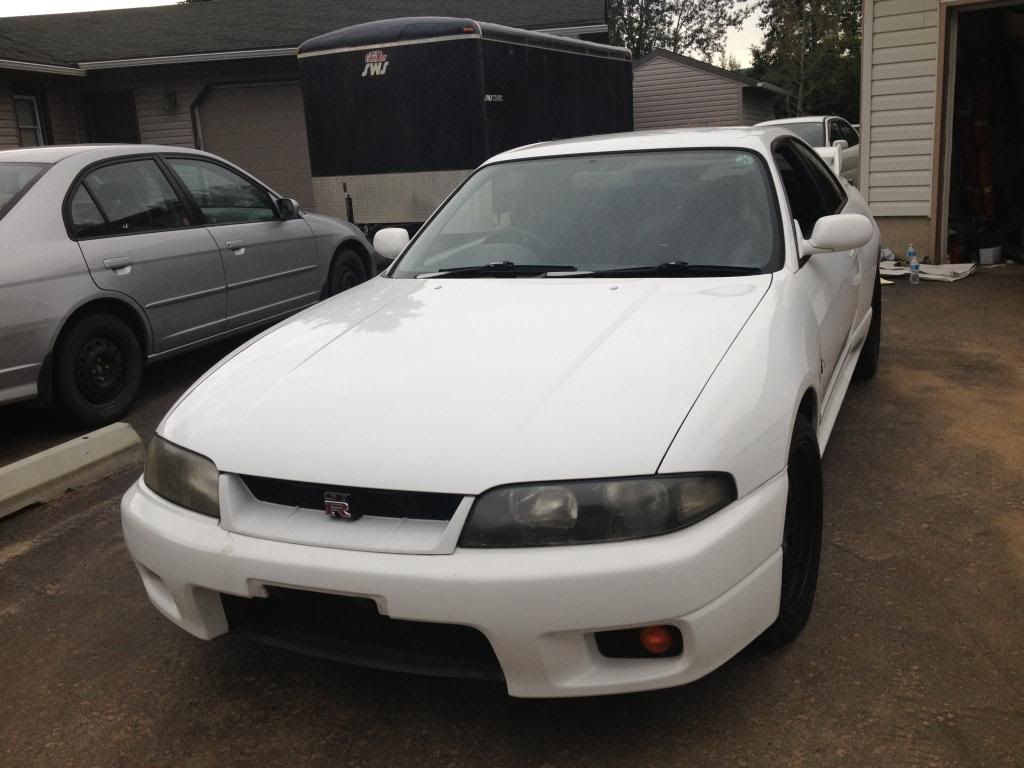 This car is completely stock except for an exhaust (came like that from Japan). Stock, this car can MOVE for a 95 but I was not able to do full launch since the car is not actually legal to drive on the streets due to a failed out of province inspection. I had to replace the rear brake due to rust on the rotor. It was tooken for a joy ride around the block. So this is where I am now gotta get a new inspection get some insurance and registration for to be road legal. Once that happens here's comes some fun!
This doesn't mean I'm giving up my Tacoma! Or this is goodbye! No way! This car is only gonna be a toy with my truck still staying right beside me till it drops!