Okay we'll I am building my own bed rack going to be making mounts for highlight, shovel, spare tire and Jerry can mounts all mounted inside becAuse I also want to be able to have the option to run a canvas top on it also for camping, carrying my dog in the back, ect.. Anyways this leads to my question I am wanting a canvas or whatever the material the military uses on there trucks I do not know what it is called and also trying to find where I could get it? Anyone have any tips or past experience?
Still working on the rack but this is where I am at made temp. Brackets to get it home today and see how it looked its not perfect but only 30 bucks in the hole so far..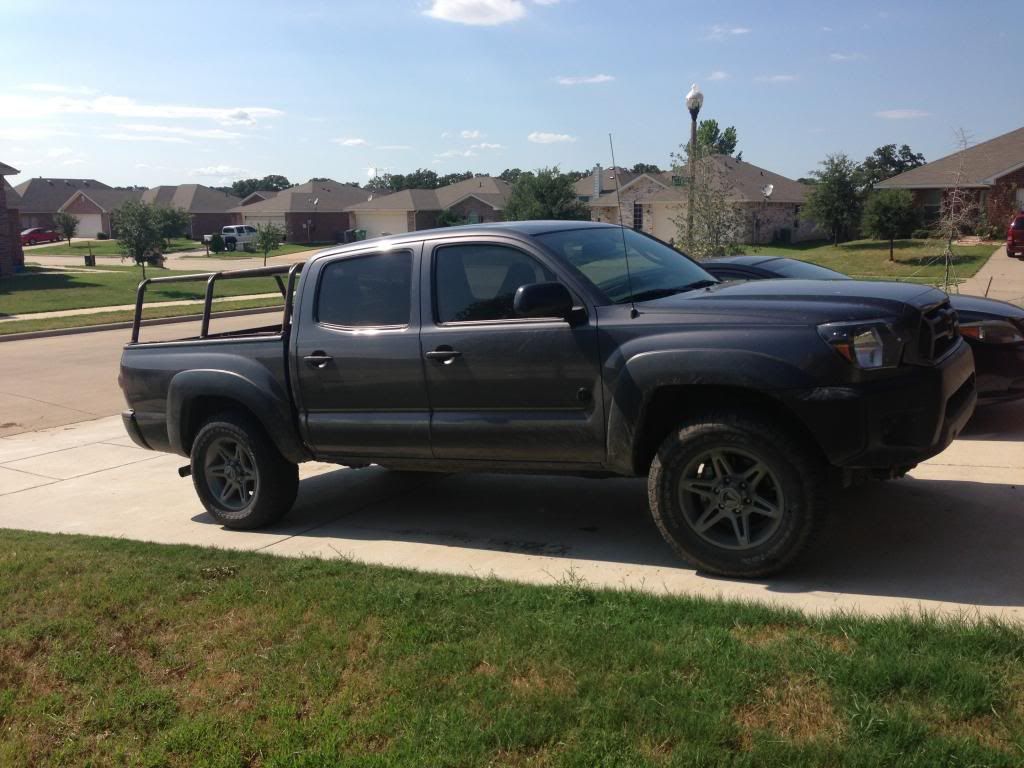 Any help would be great and thanks in advance !