Well Yesterday at work, all was normal parking cars. That was until a tree decided it was time to give up after hanging over the parking lot for 3+ years
. All I heard was a popping sound, when I looked up I thought I saw the tree move a little bit. I kept staring thinking it was my mind playing tricks on me
. When I saw it move again I hauled A$$ outta there. When it fell it hit 3 vehicles but only crushed one. No one was around it so everyone was okay. Still was a close call. Now time for the aftermath pics:
NOTE: The car door on the right is where I was standing when I heard it pop.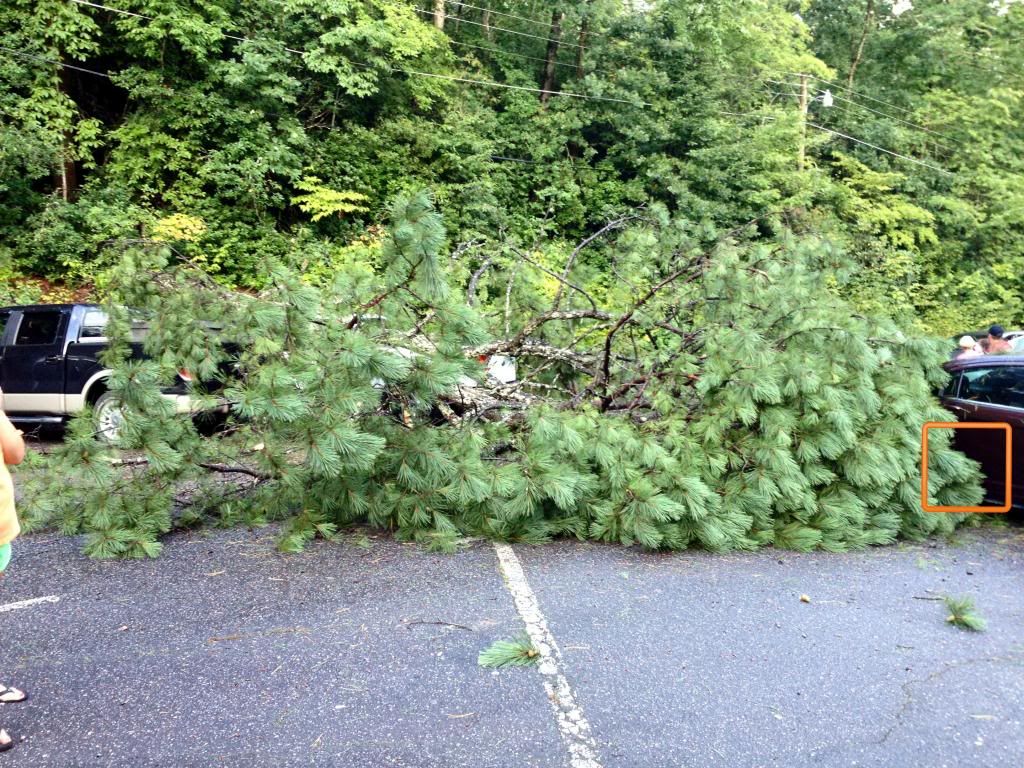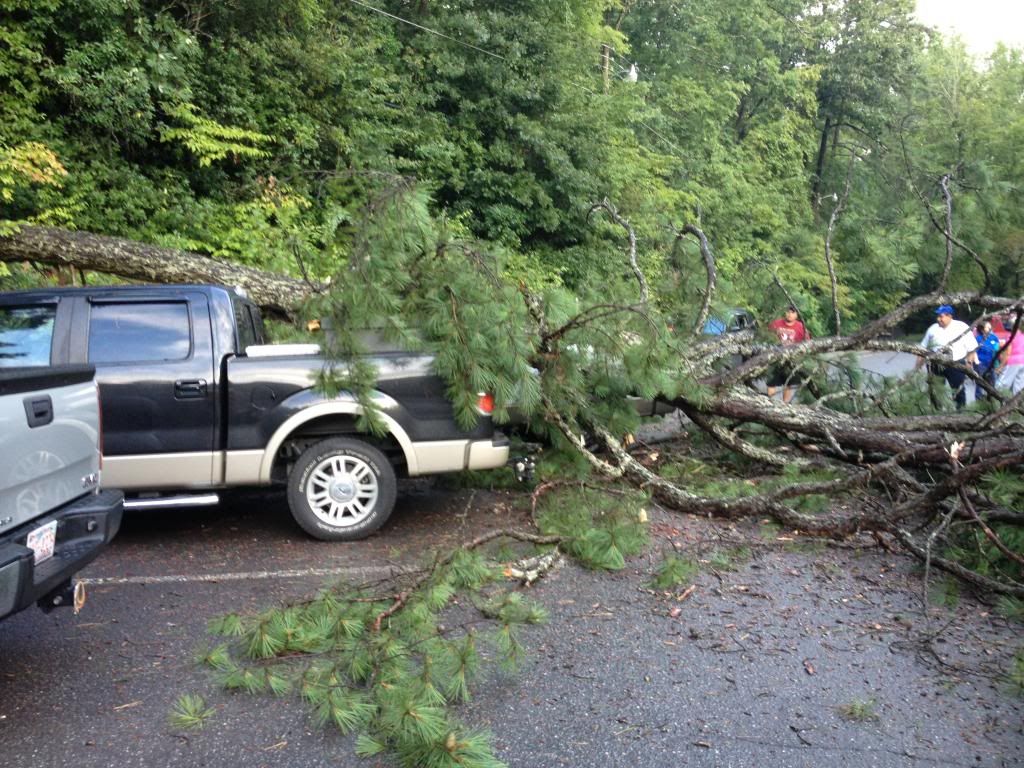 If the whole thing fell it would have taken out the powerlines
: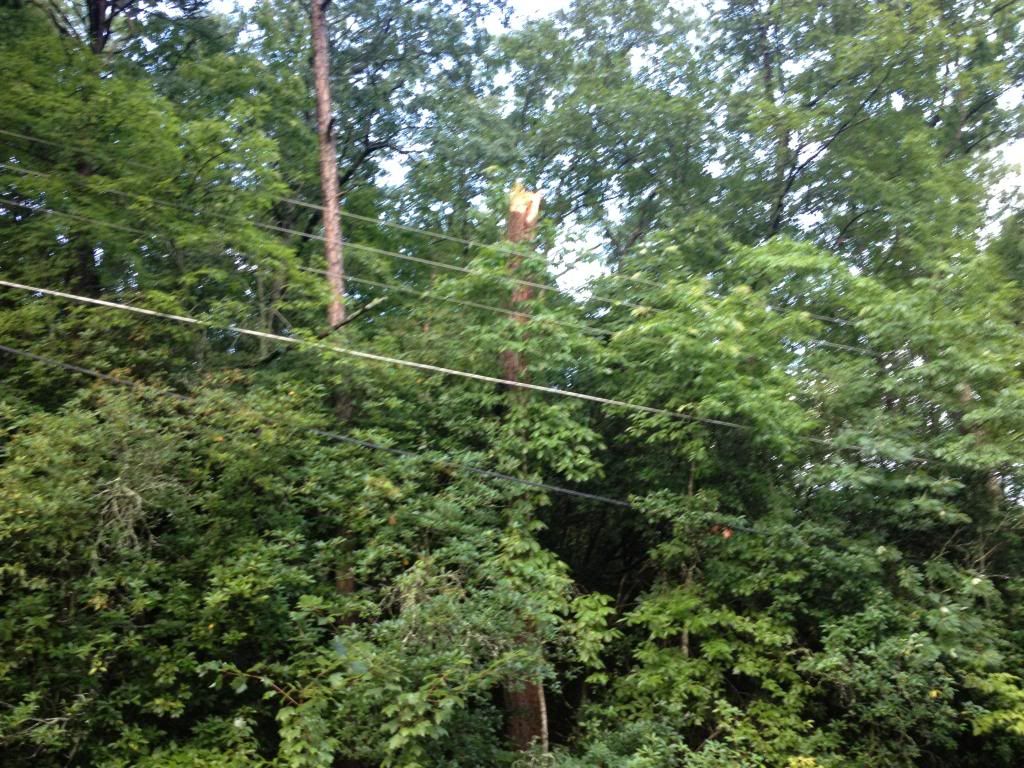 A ford F-150 was the only casualty
: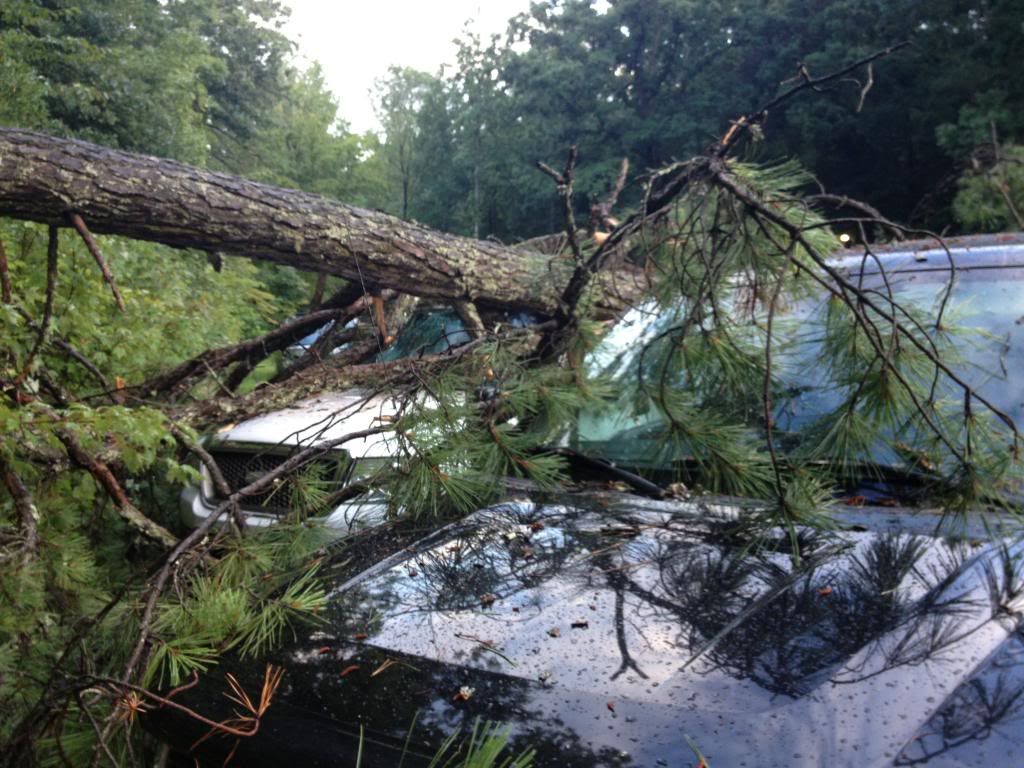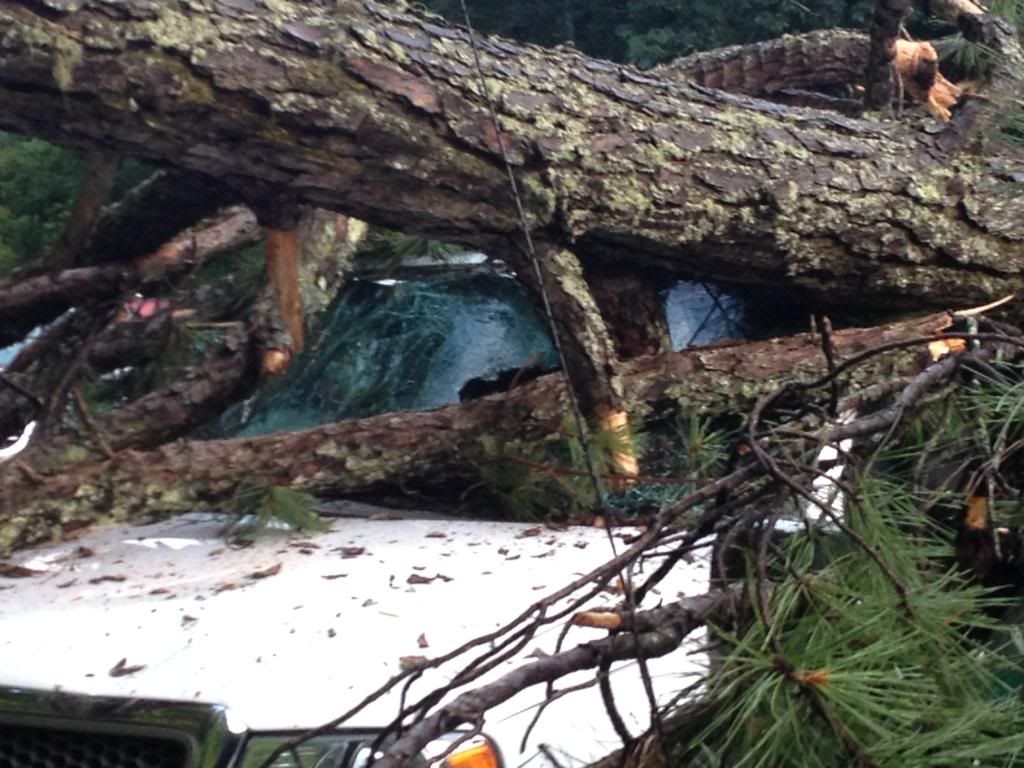 The Clean up: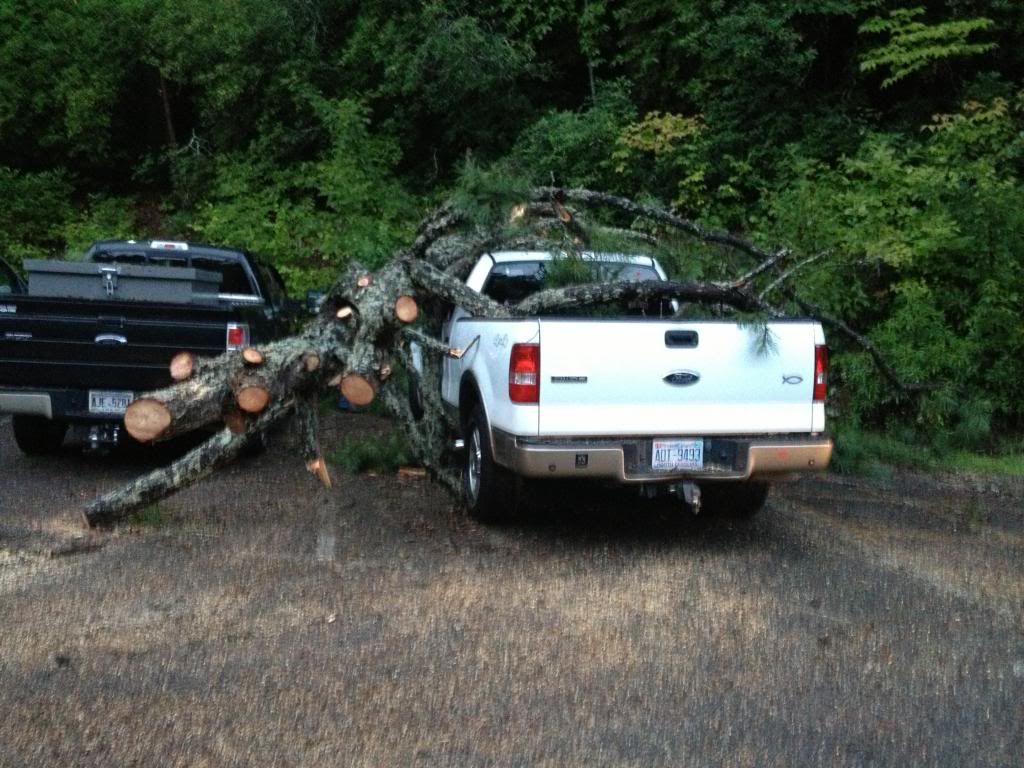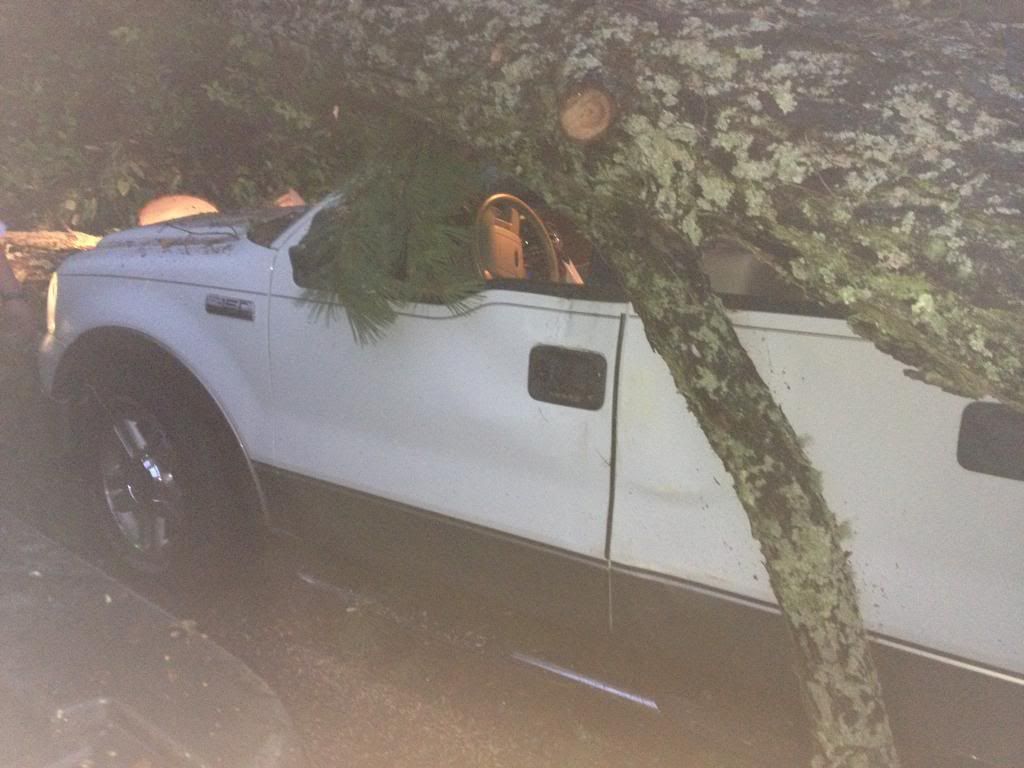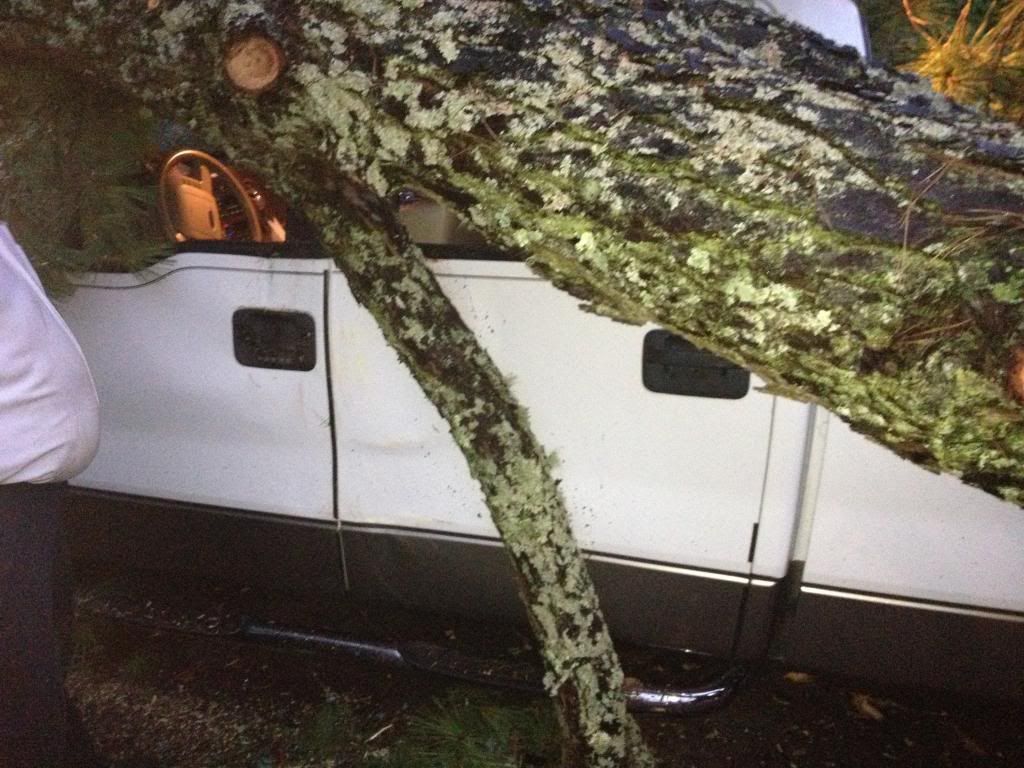 The total destruction to the truck is revealed: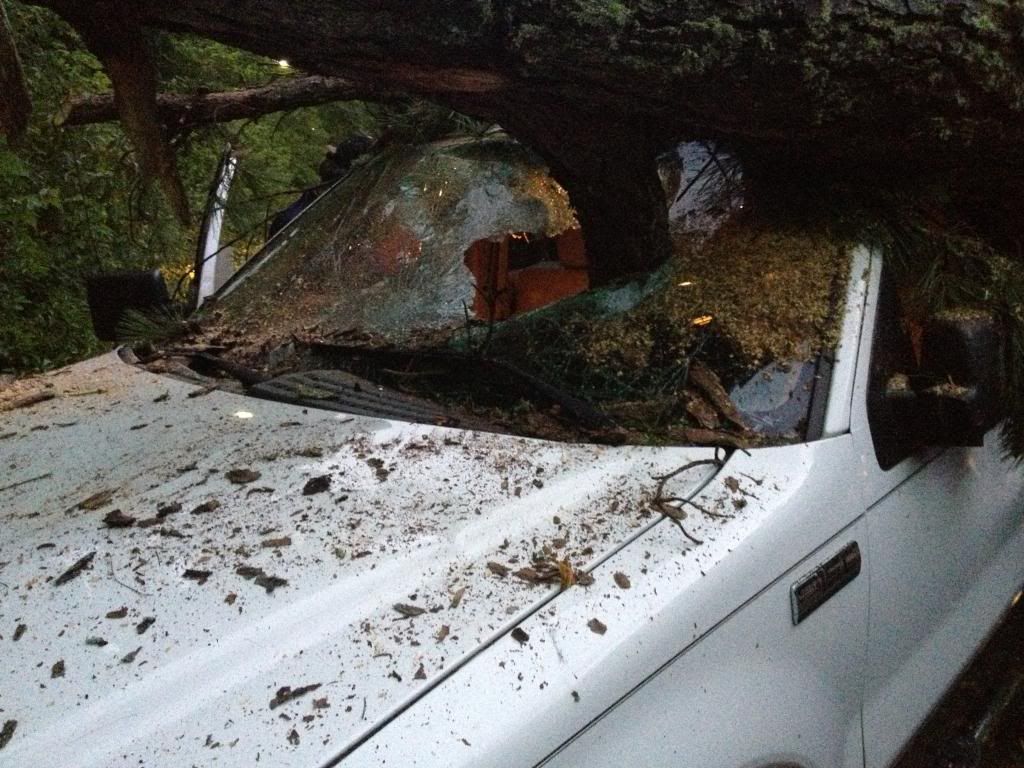 well. Be safe out there
.
Also to answer the first question, yes...it does make a sound.