Hey TW,
I need your help! My sister, Jen, and brother-in-law, Steve, were finally able to get pregnant after trying for 2.5 years. They found out that she was pregnant the day after Steve left for a 6 month deployment to Afghanistan. Steve just made it home about a month ago when sadly, they found out on Thursday that their son had died while still inside my sister's womb. She only had 2 weeks left until her delivery. She had to give birth to their son, my nephew, this afternoon. They named him William ("Liam" for short) Alexander. He is 5 lbs 7 oz and 20 inches long.
My wife and I are trying to surprise them and put together a photo album with Liam's name around the world to show them how much baby Liam is loved. I thought TW would be a good place to get the word out since everyone is so helpful and travel to exciting and beautiful places. If you could make William "Liam" Alexander's name out of something or even just write it on a piece of paper that would be awesome!
You can attach your photos to this thread, pm them to me or email them to
pictureforliam@gmail.com
. Please tell us where the picture was taken so we can add that information to the album as well.
Here are some great pics that we already received, just to give you an idea of what we're looking for...
Sunrise at Rapid City, SD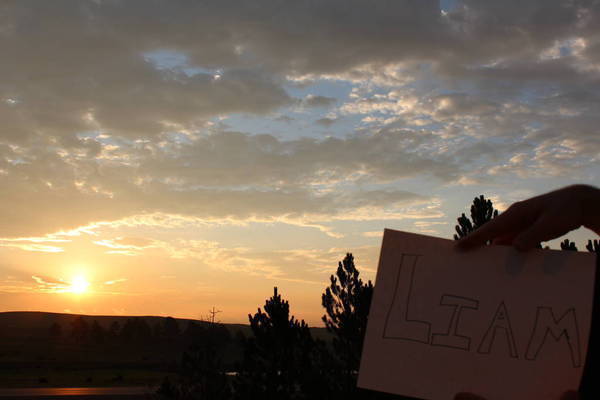 Here's a neat pic that some Southwest Airlines flight attendants took for Liam. They were at 35,000 feet somewhere between Oklahoma and Las Vegas.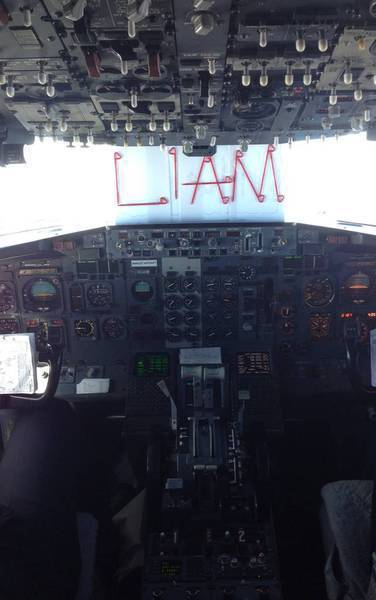 Oldsmar, FL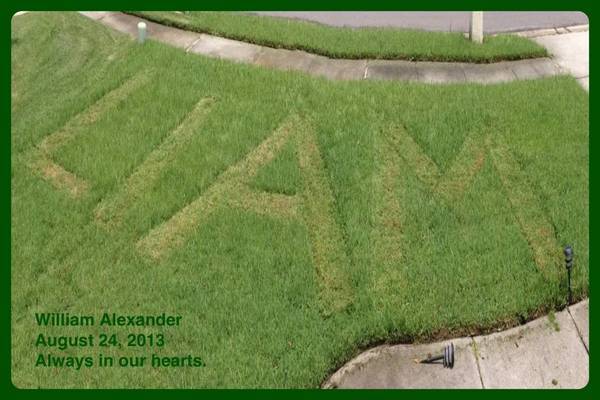 Harney Peak, Black Hills, SD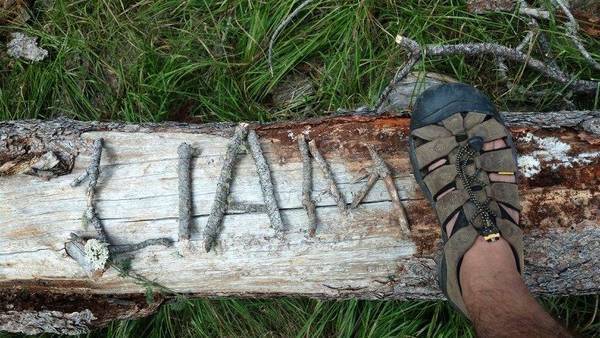 Abilene, TX