Quote:
Originally Posted by
Beavis0076
I support our military and LEO's. Thanks for your service!
For beer drinkers---
www.beersnap.com
I got too much stuff.. hahahaha
2013 Double Cab 4x4 TRD OR.
Snugtop
, OME 885X, Dakar rears, nitro OME shocks, 285/75/16 Duratracs, 870rem, lots o knives, full camping supplies, and a couple of dogs. (his)
2007 FJ Cruiser-
Allpro
kickout sliders and Body Armor bumper, Duratracs (hers)
1999 Porsche 996- Fabspeed super cup exhaust, Brey Krause Harness bar, camera mount, fire ext mount and deep sump kit. (ours)
Check this out.
HTML Code:
[B]I support our military and LEO's. Thanks for your service! [URL="http://www.beersnap.com/"]For beer drinkers[/URL]
[IMG]http://i.twstatic.net/forum/signaturepics/sigpic73234_3.gif[/IMG][IMG]http://i1358.photobucket.com/albums/q770/skyegar/808e1a65-bd9e-48f0-b4bf-dda8831be849_zps075a94ad.jpg[/IMG]
2013 Double Cab 4x4 TRD OR. Snugtop, OME 885X, Dakar rears, nitro OME shocks, 285/75/16 Duratracs, 870rem, lots o knives, full camping supplies, and a couple of dogs. (his) 
2007 FJ Cruiser- Allpro kickout sliders and Body Armor bumper, Duratracs (hers)
1999 Porsche 996- Fabspeed super cup exhaust, Brey Krause Harness bar, camera mount, fire ext mount and deep sump kit. (ours)[/B]
I support our military and LEO's. Thanks for your service! For beer drinkers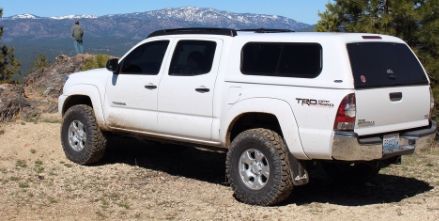 2013 Double Cab 4x4 TRD OR. Snugtop, OME 885X, Dakar rears, nitro OME shocks, 285/75/16 Duratracs, 870rem, lots o knives, full camping supplies, and a couple of dogs. (his)
2007 FJ Cruiser- Allpro kickout sliders and Body Armor bumper, Duratracs (hers)
1999 Porsche 996- Fabspeed super cup exhaust, Brey Krause Harness bar, camera mount, fire ext mount and deep sump kit. (ours)