I know not your traditional build but this motorcycle is tied on the first place pedestal right next to the Tacoma. Ive been racing/riding for about 10 years now.
I got her in 2007 after my deployment to Afghanistan, she replaced my 2000 CR250, i needed to get into the 4-stroke scene.

Most recent picture Nov 29th
The day i bought her 2007 Honda CRF 250 only been kicked once.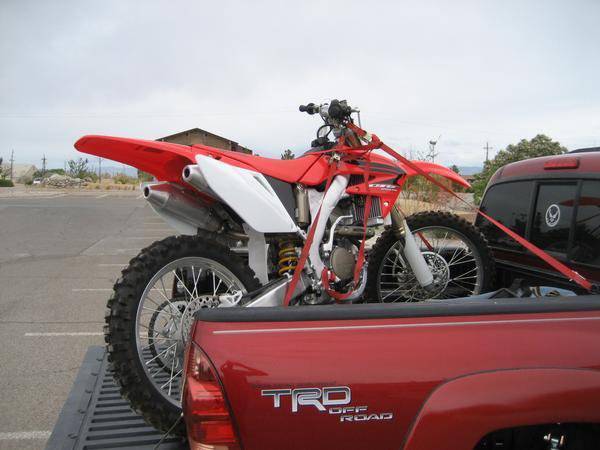 Breakdown!
Suspension:
Front:
Factory connections complete workup
Rear:
Factory connections complete workup
Rear Linkage is also Factory Connections
Heres a picture after i put her back together with the new suspension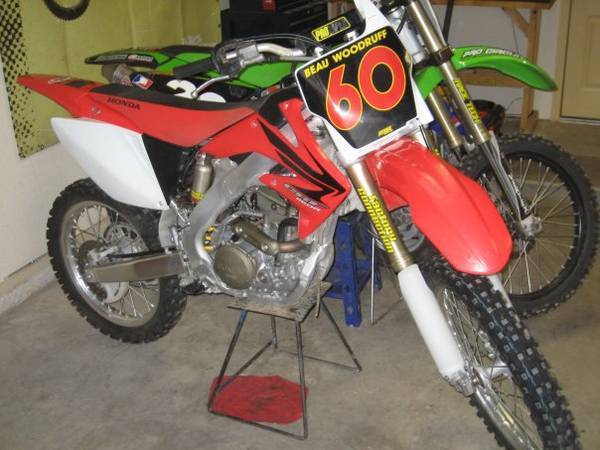 The suspension for the most part is freakin amazing i spent about 2500 just to get it where i wanted it.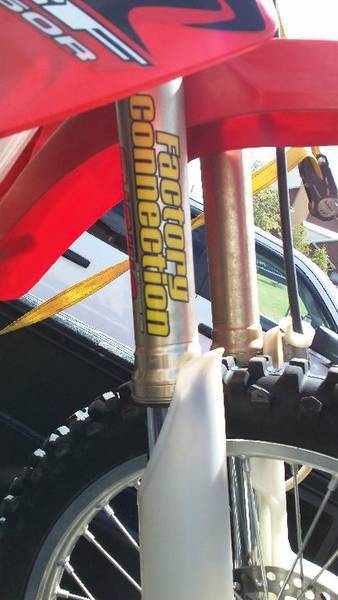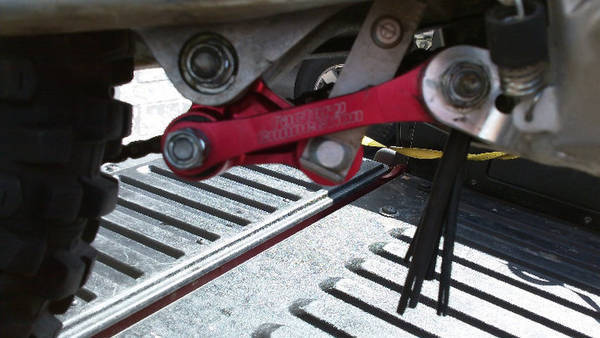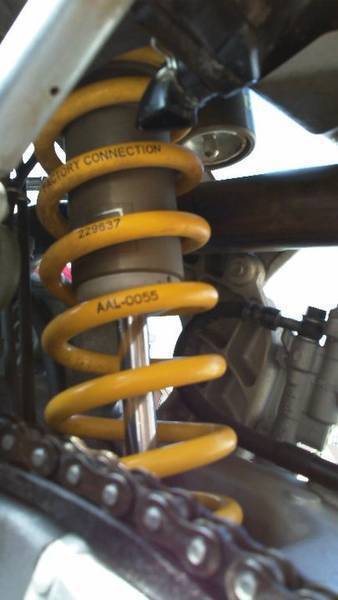 Controls:
Pro Taper triple clamps 20mm Offset
Pro taper Evo bars woods bend for use tall ppl
Sunline front brake lever, bends out of the way if you wreck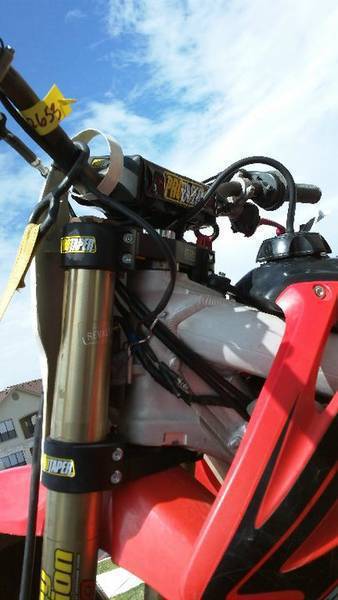 Engine:
K&N filter- most people disagree with this but if you just clean it after each ride you shouldnt have a problem. Makes it pull real hard in the low end!
Pro Circuit High compression piston
Boysen quickshot- basically a bigger bowl for the carb to pull fuel from
Exhaust- FMF Q4 Silencer w/ Powerbomb header
Plastics are stock
Decals are stock
Numbers-Attack graphics they messed up on the order and made them red
One day ill end up changing but now its not high on priorities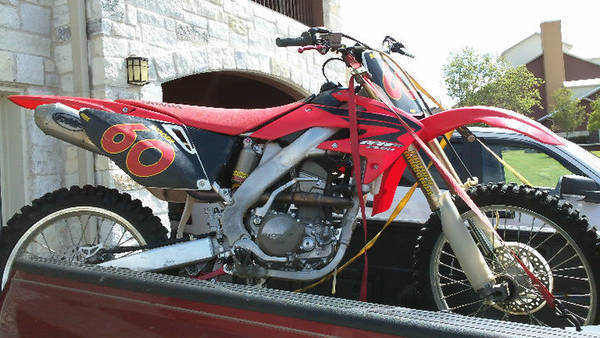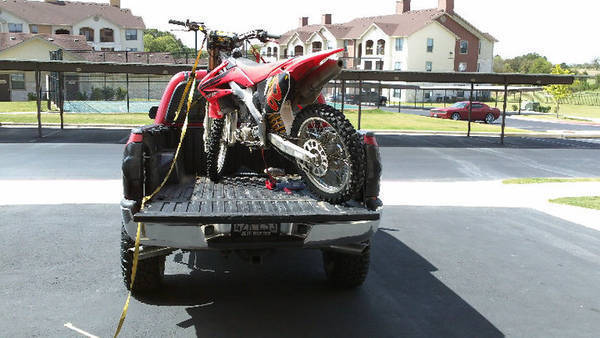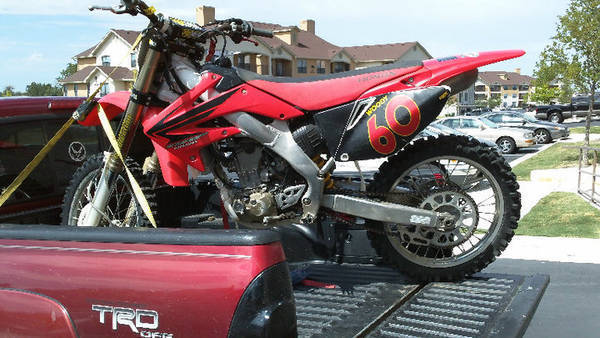 Wheels and Tires:
Busted a rear wheel awhile back so had to change
Front- Excel A60 w/ MICHELIN STARCROSS MS3 FRONT TIRE - 80/100-21
Back- Excel A60 w/ MICHELIN STARCROSS MS3 REAR TIRE - 100/90-19
I just started running these tires im happy so far but only have about 3 rides on them. Im normally riding Maxxis but they recently became hard to get ahold of.
This is my first ride/ break in with the new bike and me playin with some freestyle.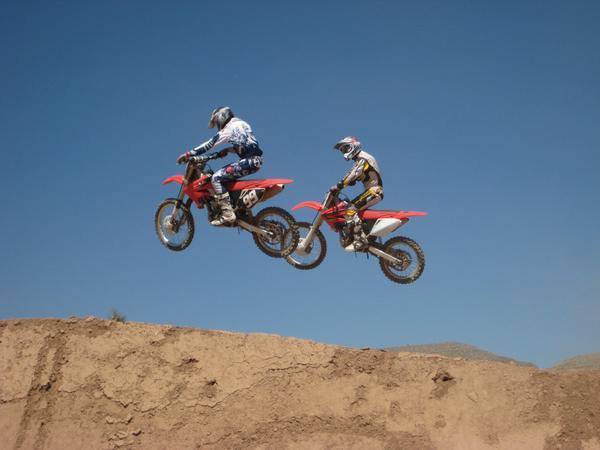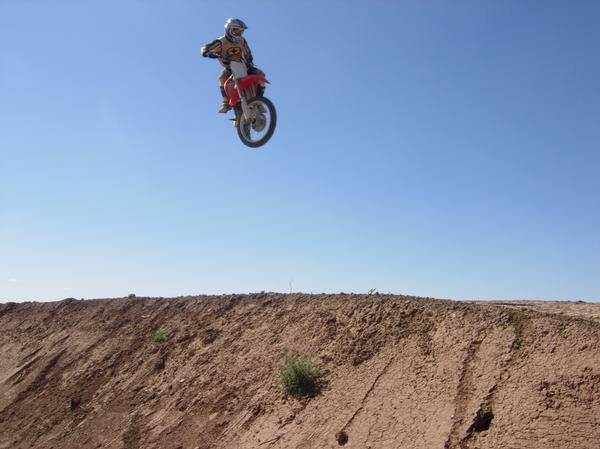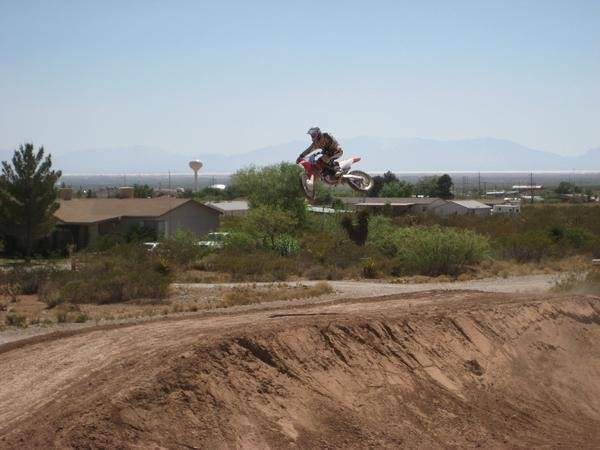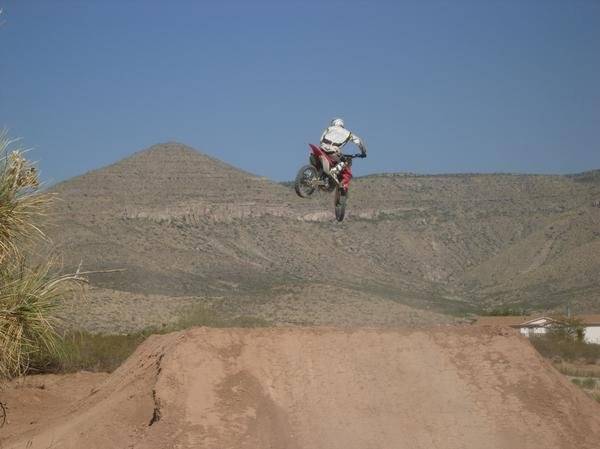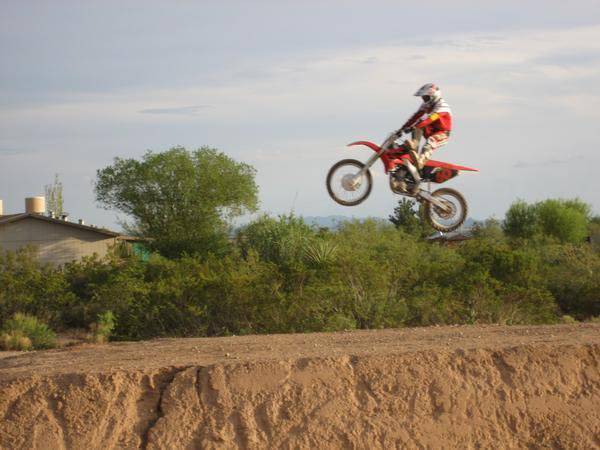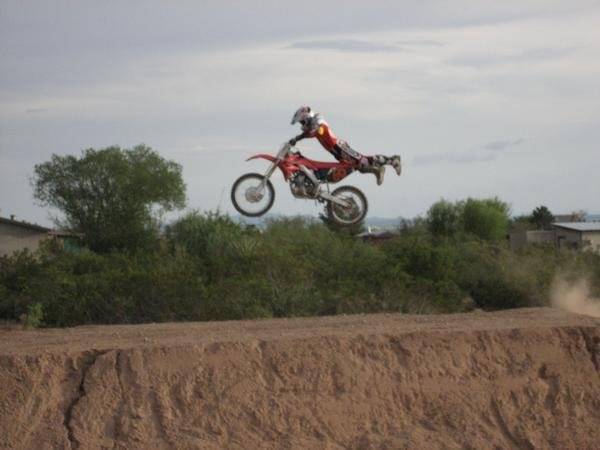 Heres my first arenacross race on the four stroke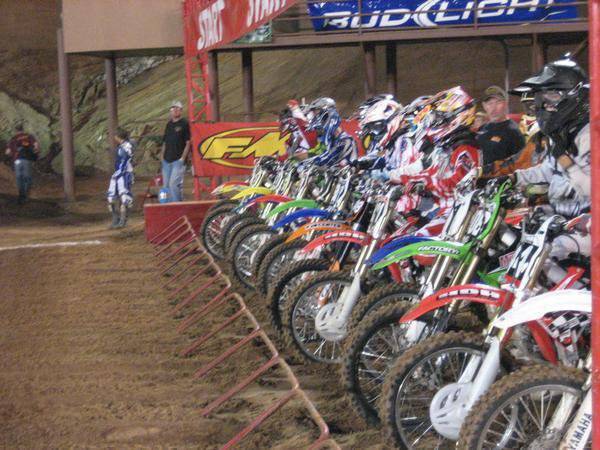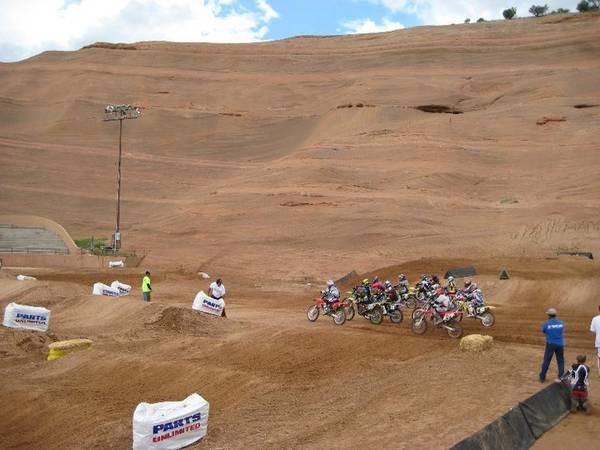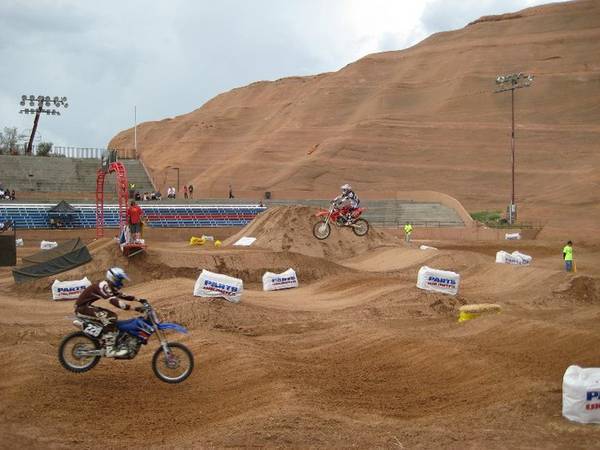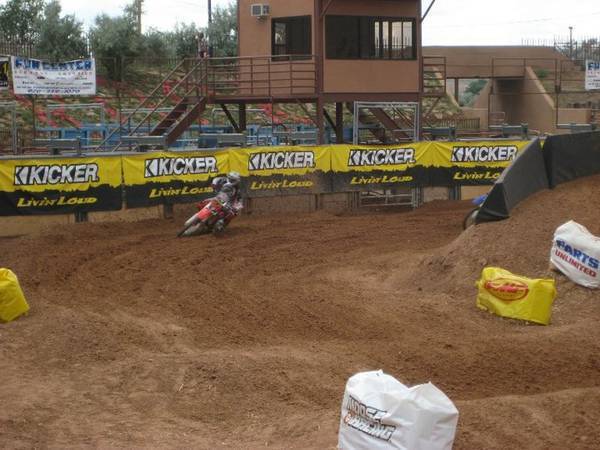 Airing out the Finishline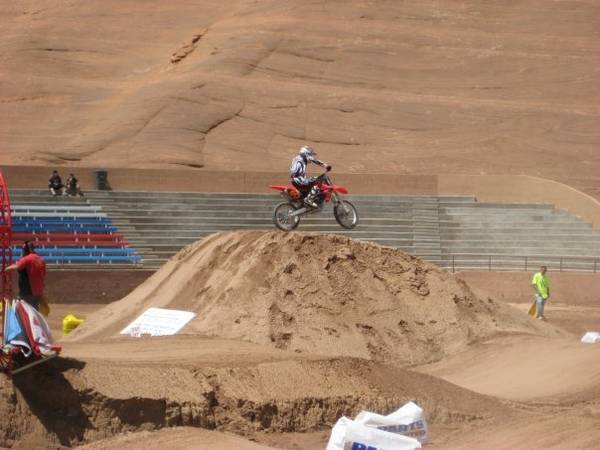 Here are some old school shots of me on the CR250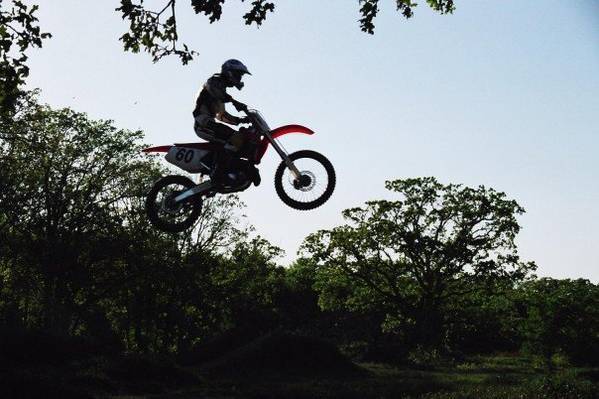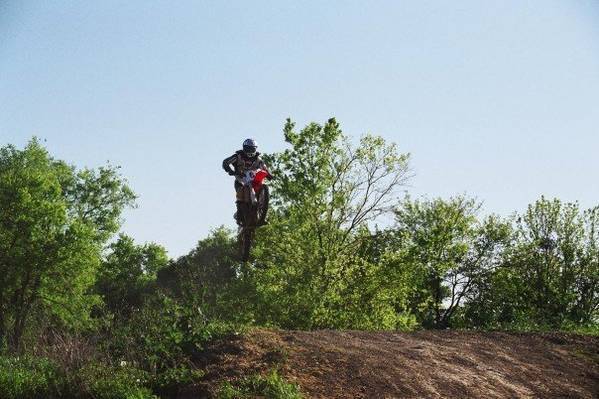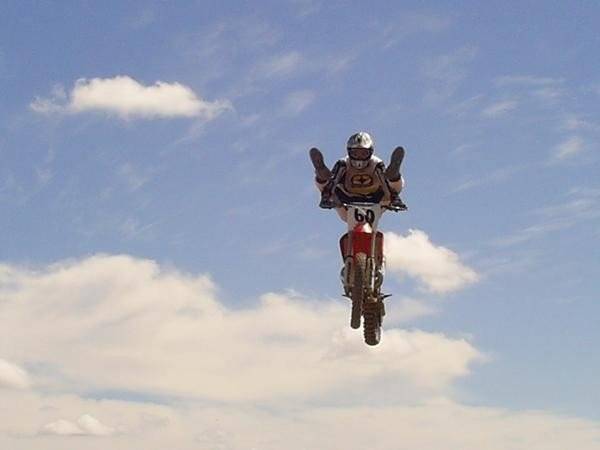 I will update this page often with new photos as i get them! hopefully we have some motor/supercross fans out there.