My best friend and I built up a 1988 Suzuki Samurai soft top (build thread in signature) but we have always wanted a tin top. We've searched and searched and found a few but they were either in terrible condition, too expensive, too far away, or some combination. We spotted one last summer out near his farm but someone bought it out from under us before we could get in touch with the owner. So we began the search once more. Nothing for a year, then last week, the man who bought the Samurai out from under us had posted it for sale on Craigslist and this time the price was right.
His original posted asking price was $3750 but we were able to talk him down $1000 and walked out with a box full of spare parts and a 1986 tin top Samurai for $2750.
The truck is in spectacular condition. No windows busted out, no tears in the seats, 4x4 functioning properly with 4low, no dents in the body, no rust whatsoever anywhere on the truck. We picked it up today around 3:30 are still in shock about the price and the condition of everything.
This is going to be a fairly modest build and the truck will mainly serve as a daily driver more than an off-road monster. The truck came with a 5" SPOA lift installed by the original owner but the previous owner installed brand new 265/75/15 Master Craft Courser A/T, an engine that was rebuilt less than 5,000 miles ago, As I mentioned no rust, leather seat covers, air conditioning, the list goes on and on. The only negative (some might not consider it one but I do) is the rattle can, camo paint job and it will be one of the first things to be changed. Like I said, not going to be a huge, over the top, extreme trail ready or rock climbing/mudding rig... just something we can have fun with. Throw the mountain bikes on the back, kayaks on top, and go camping for the weekend and be able to have a reliable machine that will get us where we need to be. Since we just got it today and both have 60 hour a week jobs, progress will be slow but I intend to take many more pictures than the other Samurai build so stay tuned to see the progression of "SAMMI"
"SUSIE" on the left and "SAMMI" on the right.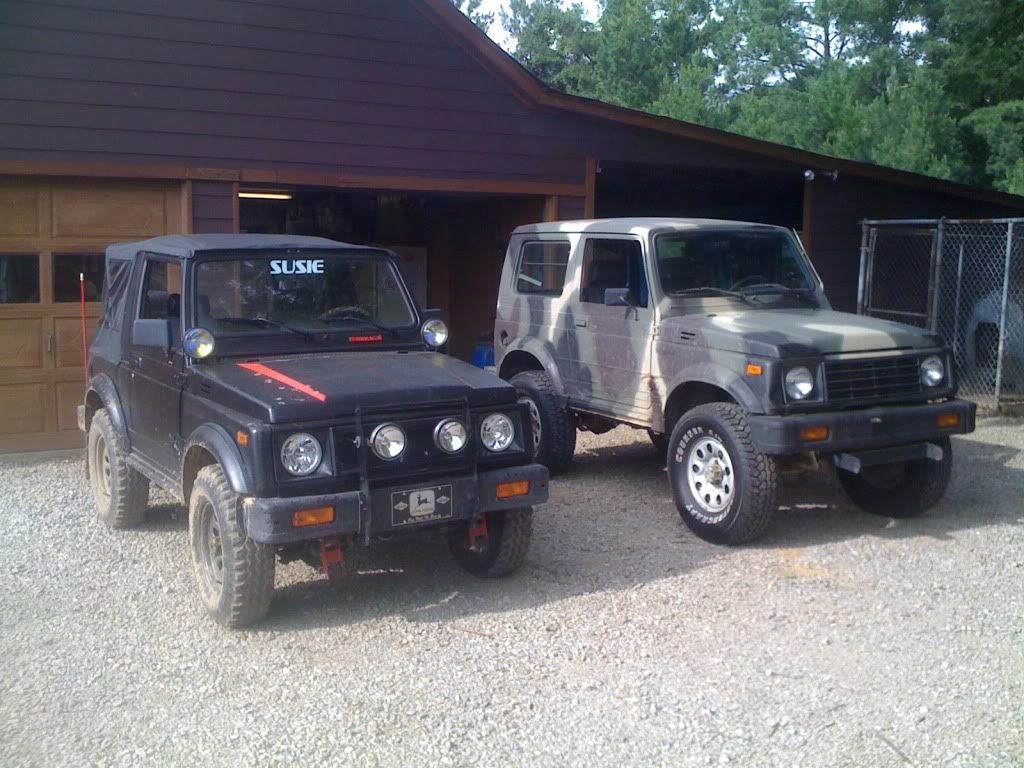 The full size spare (265/75/15) was bending the hinges so we had to take the spare off to reinforce the gate: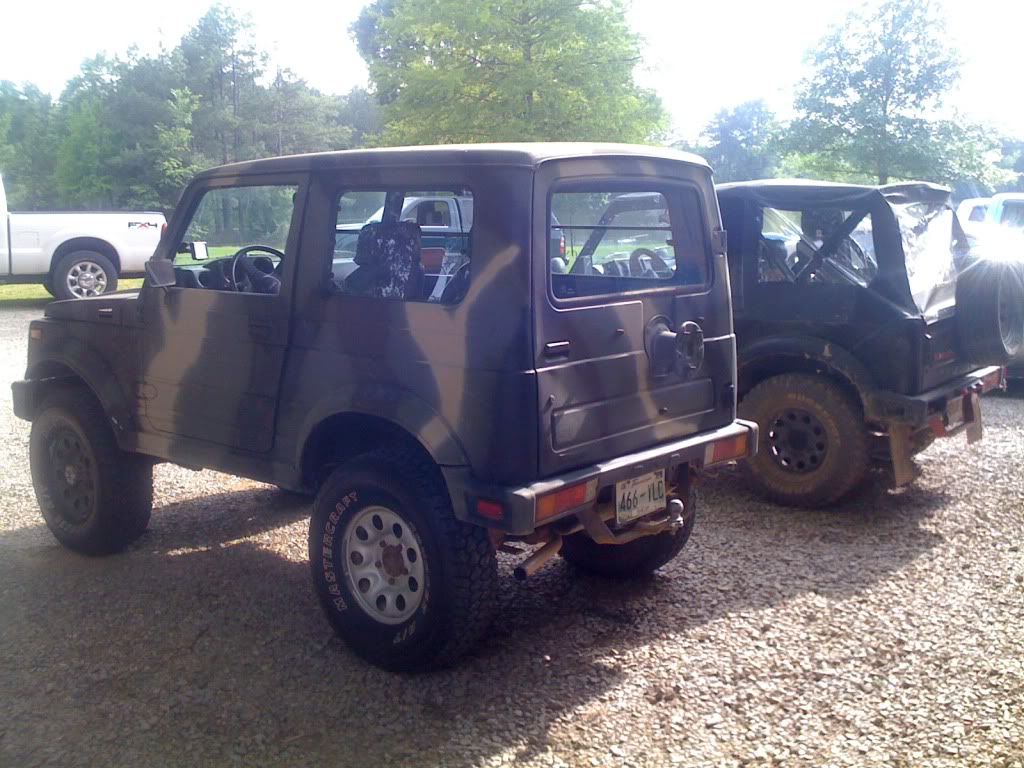 The ugly rattle can camo paint scheme