Ok so this is my first truck. Im only 15 so there isnt a lot put into it but i thought i would just share.
P.S. (I dont have many pictures.)
When i was about 11 my parents purchased me a 1966 Chevy c10 to build-up and restore with my grandpa who restores classic cars/trucks for a hobby. I started by striping all the paint my myself which took about 5 months with only working on weekends. Then we tore out the crappy 40 year old wooden bed and believe me that was no small task. We took the truck to my grandpa and he sanded, primed, and painted the truck. He also sprayed in bed lin the truck ber oned for a durable unique look vs a paint look. From there we took building the bed into our own hands. We went to
home depot
and bought about 350$ of solid oak. (includes the waterproof clear coating for the wood). The reason we chose oak is it will look good and it is very strong and durable. Then we measured everything out to make sure it fit and put it together. Here's what it looked like.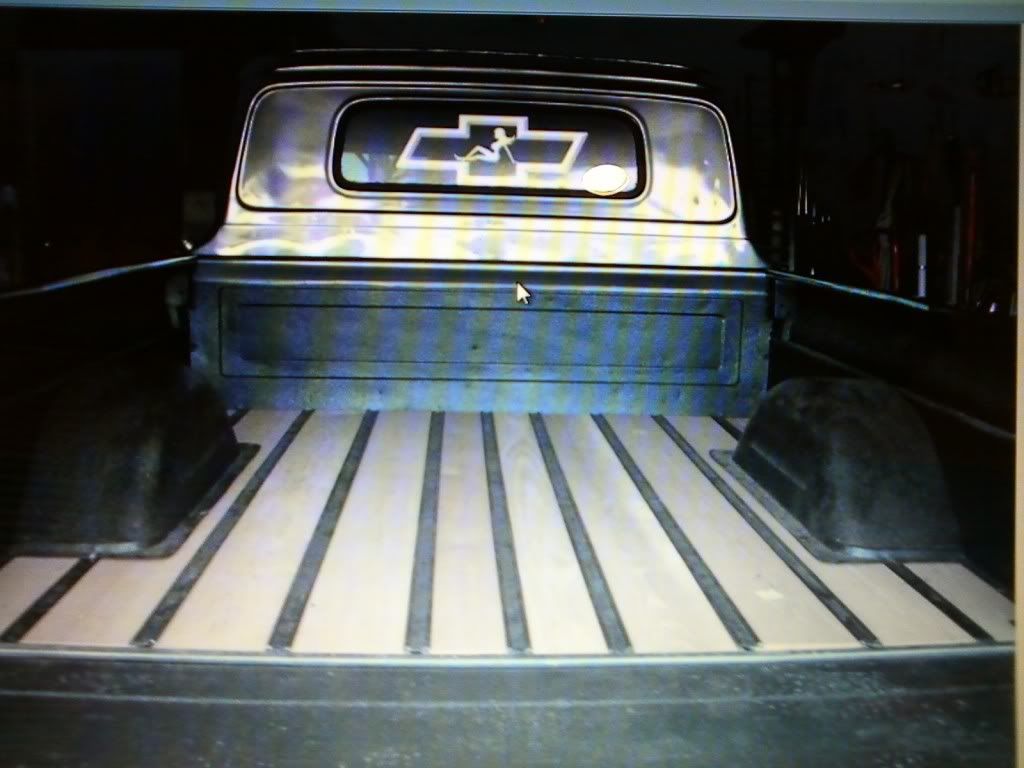 Then we coated the bottom of the wood with about 7 coats of the clear coat. Then we did the top side of the wood making sure we did really well to not get any air-bubbles in the coat. We were using paint brushes to apply the coating.
Here is what the final project looked like.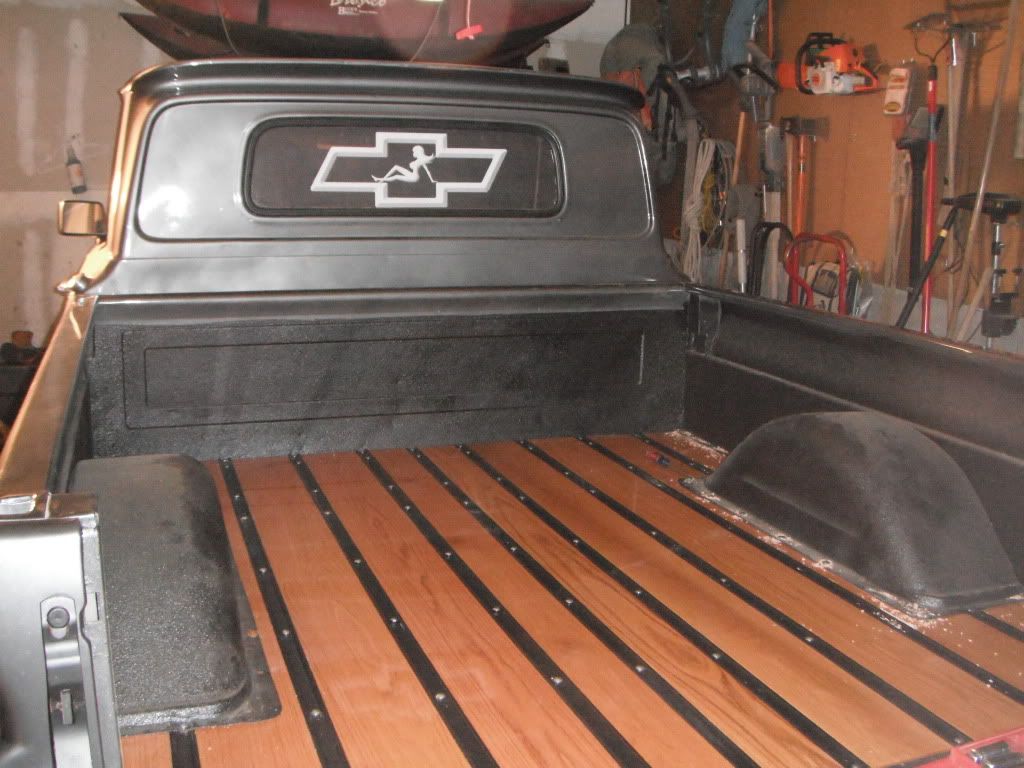 And before i finish up i almost forgot to tell you what color i picked for the truck. Well i picked a grey that has some flaking in it to give it some shine. I chose this color after seeing this truck. It was one of the hardest decisions i have had to make.
heres what my truck looks like compared to the 4wd truck above.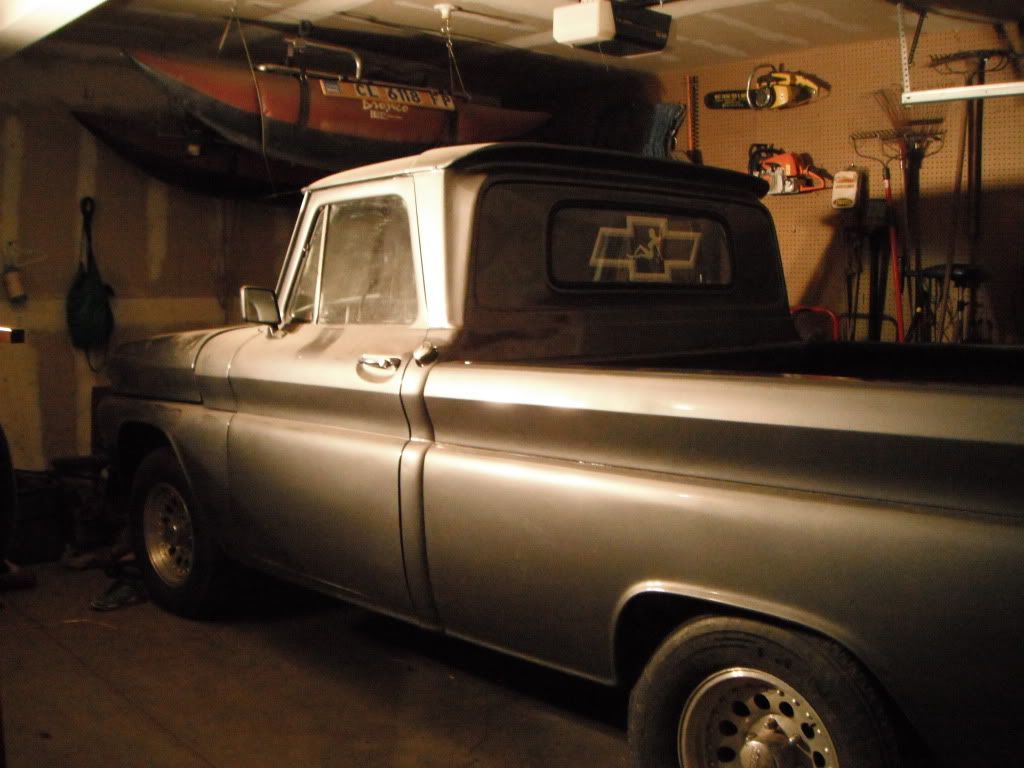 And what it looks like after sitting for almost a year. Dont freak out by the amount of dust on the truck.

One last thing. The truck has the stock Straight 6 motor. It was three on the tree. Which was awesome but a typical problem with three on the tree is if you dont shift perfeclty smooth it causes the linkage to mess up and the gear doesnt drop into place. So now i have a three on the Floor.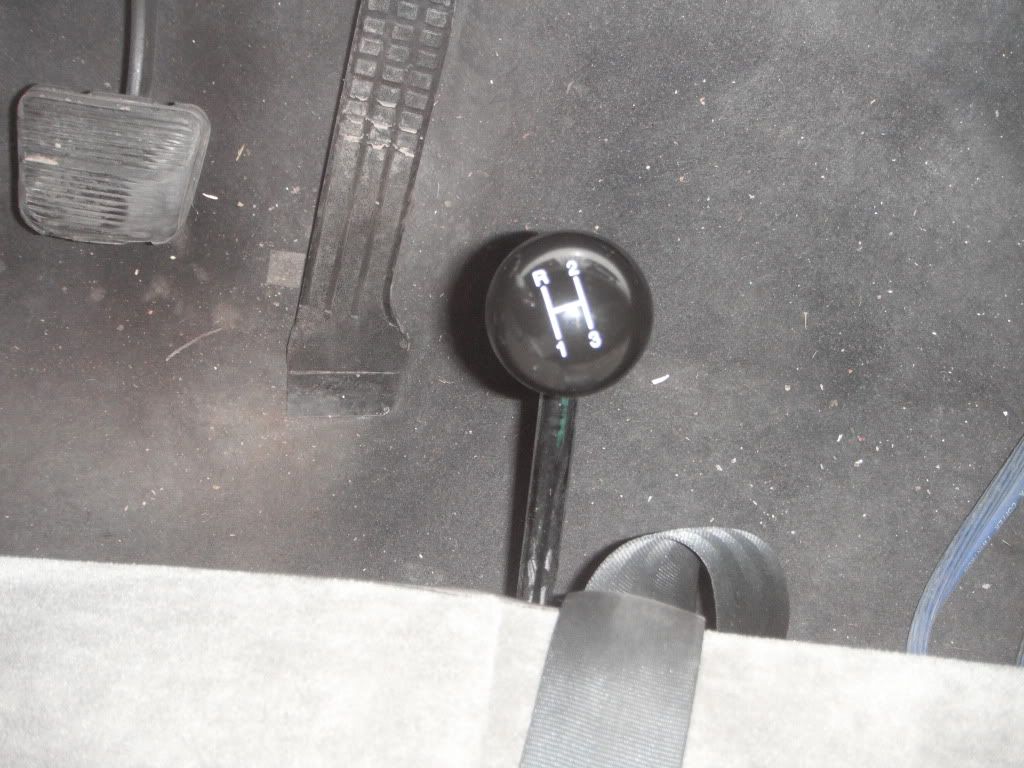 And here are some interior pics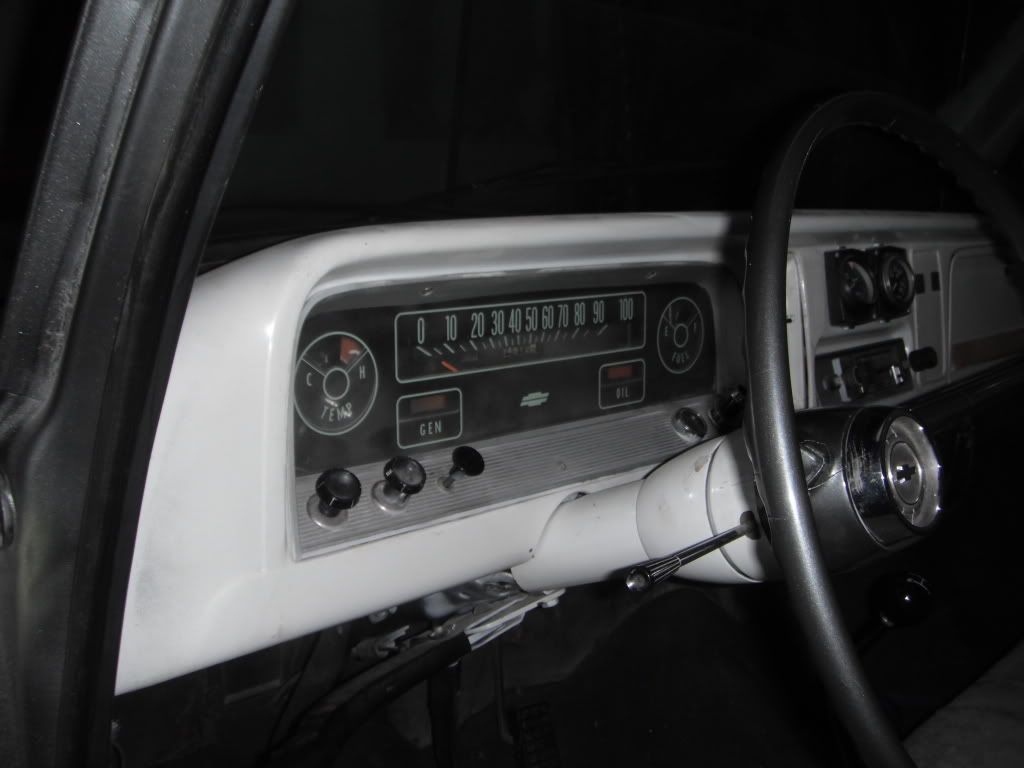 And the spedomoter stopped working just the other day so im guessing the cable broke or it came undone. thats ok it was off by 15 or more anyway. Its a fun little truck to drive. Drives like a caddalic with the soft 40 year old suspension
It should be interesting when i get my licesnce to see what the kids at school think of me driving a 40 year old truck when their parents just bought them a brand new ford focus or something. haha who cares. I LOVE MY TRUCK. and
all the haters.
now i just need a 350 so i can
love to hear what ya have to say about my first ride.