The Relic
1988 Toyota Regular Cab Pickup.
Bored over 22RE, 5 speed
Fox 2.0 shocks
4 point harnesses
Fiberglass F/R fenders and hood
33'' Bridgestone's
LCE cam shaft and head
JDM headers and intake
Tube F/R bumpers
KC lights
The plan:
-All Pro SAS 4'' kit w/ Toyota front axle
-Detroit lockers front/rear running 4.88's
-35'' Kumho M/T's
-Black rattle can paint job
-Remove fiberglass and return the stock look
-Tube subwoofer for an arm rest
-Fix leaks, rattles, and wiring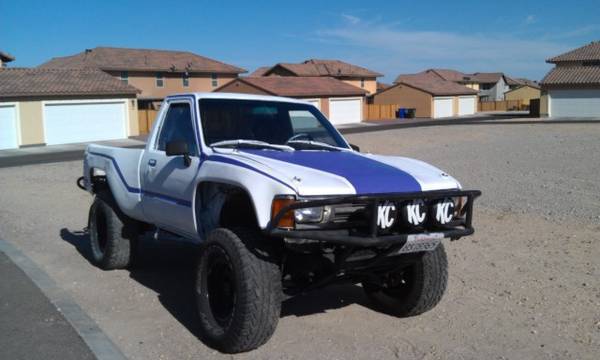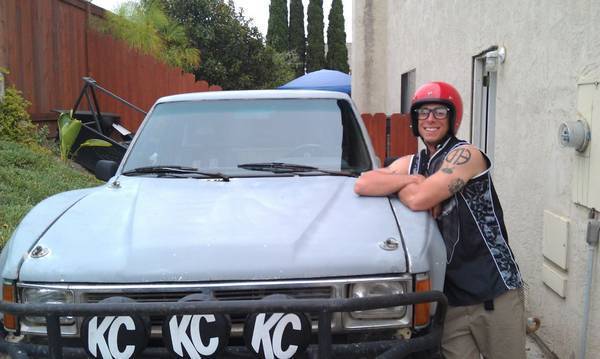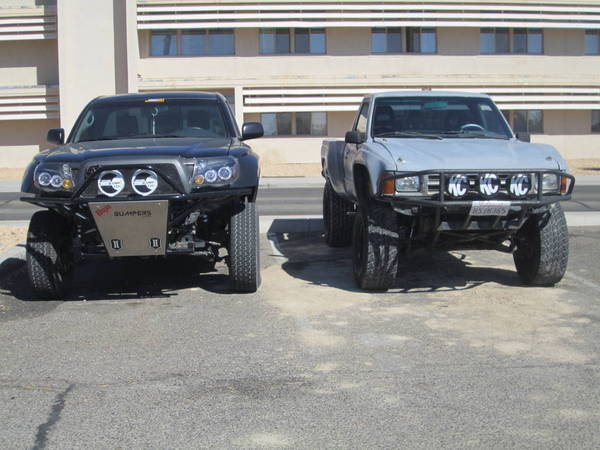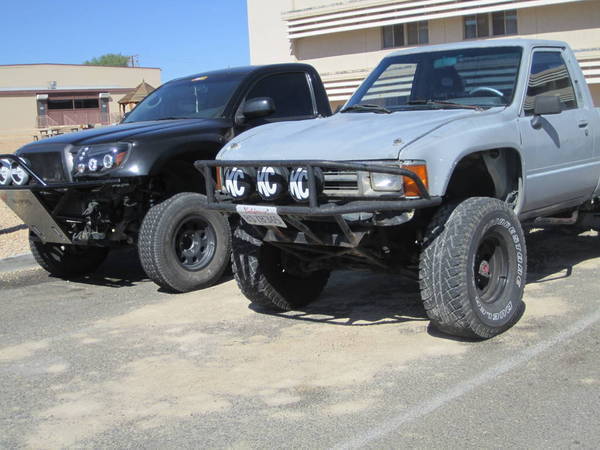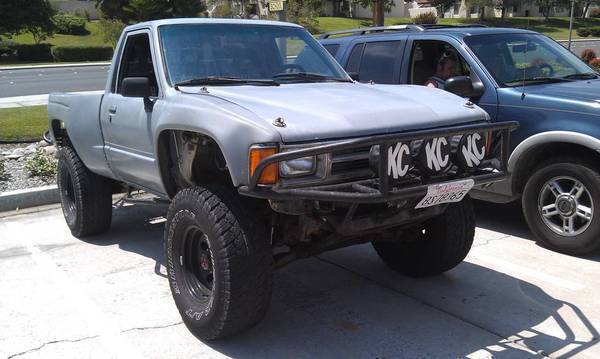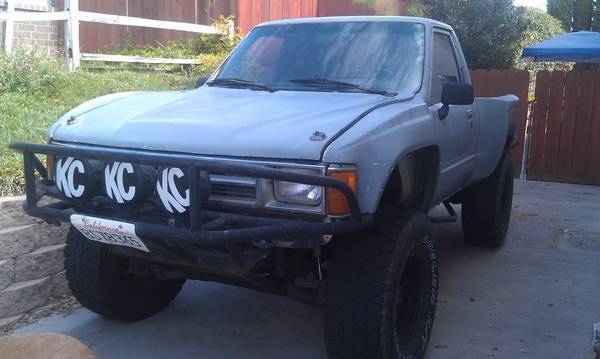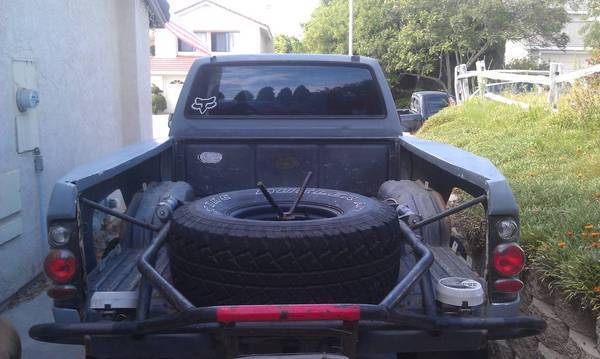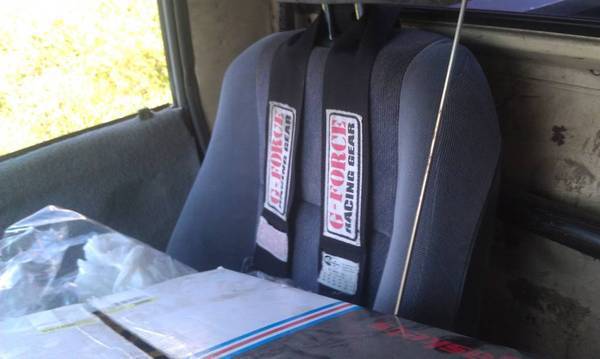 Thank you for checking out my new Yota. I can't wait to start making slow but sure progress on this one.