figured its about time i do one of these
truck was originally purchased brand new by my father in 85. he drove it until about 1994 when he loaned it to one of his buddies and the buddy blew the engine. in 2006 we started a restoration after it sitting for 10+ years. went through almost the whole thing. brand new engine block straight from toyota with mostly brand new parts all along the way. my dad balanced and blue printed the engine himself. band new paint back in 2007. seats totally redone carpet professionally cleaned the whole 9 yards. rocked it that way for about a year then started to get some more money in my pockets and descided to put some money into the truck.
closest picture i have to stock
first purchase which i still regret to this day a shit ass light bar cause i liked the looks
little bit later got a bolt on bumper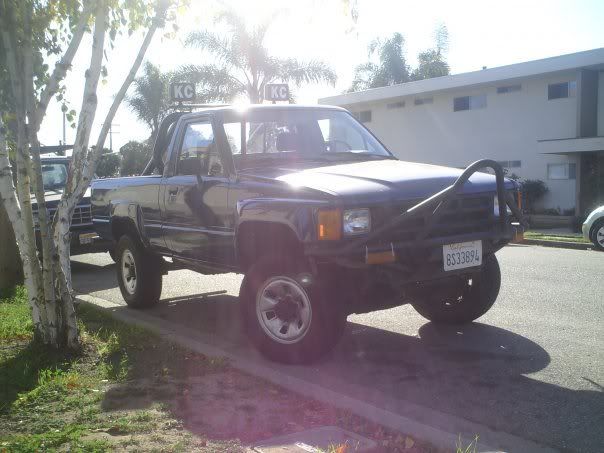 then purchased slider and found a set of 31x10.5s on craiglist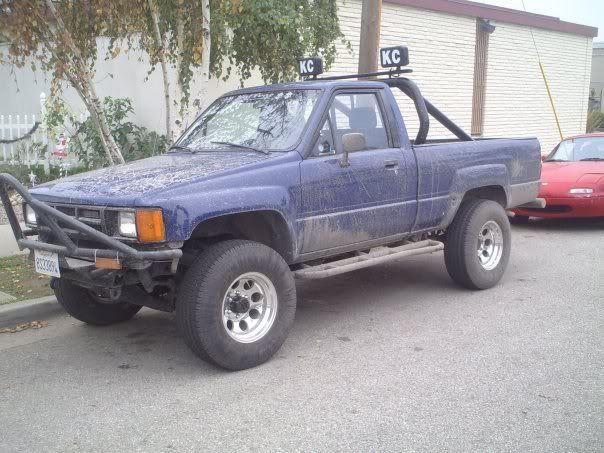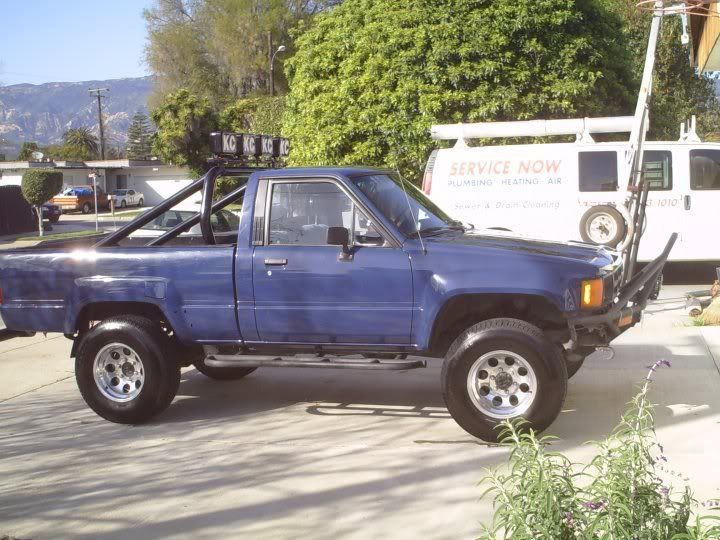 rocked it this way for a bit then i wasnt happy with the performance so i got the lc engineering power pack and installed that
during the process hit 200,000 miles
rocked it this way for quite awhile and found tacomaworld and the real off roading began.
almost lost it on a cliff once but toyota power to the rescue. only casualty was the bumper got ripped off. i was fine with that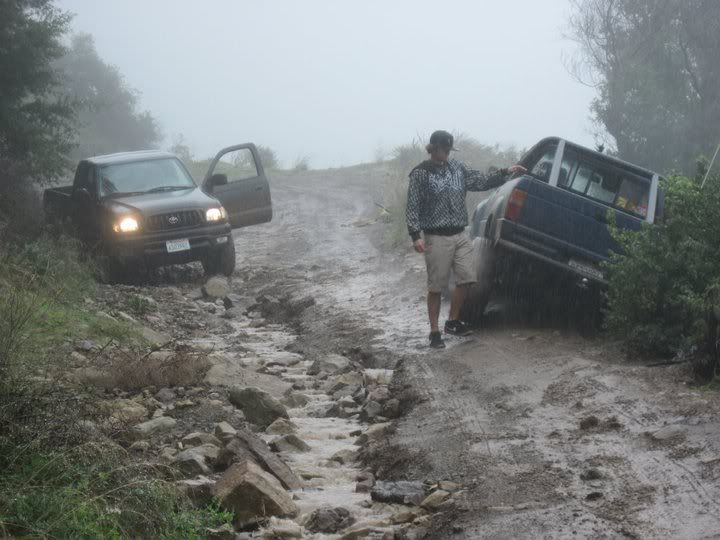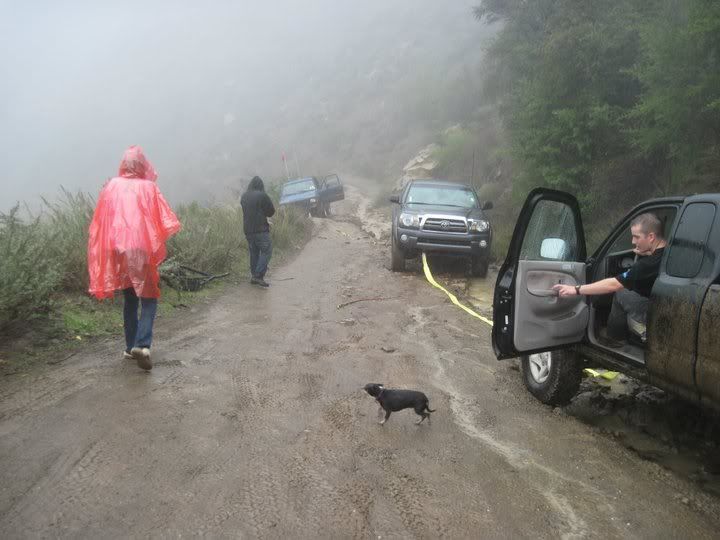 heading out to pismo with the so cal guys
got tired of the stock suspension so i bought a parts truck
fender got bent from ripping the bumper off so i swaped to fiber glass off of my parts truck and had a new bumper put on
now im starting the process of putting a total chaos gen 2 kit on which will be installed this next weekend
have everything minus shocks for the rear waiting for a deal to come up on some 2.5 bypasses and then the rear end will be done as well.
future: cab cage that ties into bed cage
regear
suspension bucket seats and 4 point harnesses
and as we all dream a supercharger