Spent last week camping in Socal with the fam and going to Disneyland. No offroad towing involved on this trip so we took the "Burb". We're packing up and heading out again tomorrow for S. Dakota and plan to do a little wheeling in the black hills and badlands so we're taking the Tacoma this time. Stoked.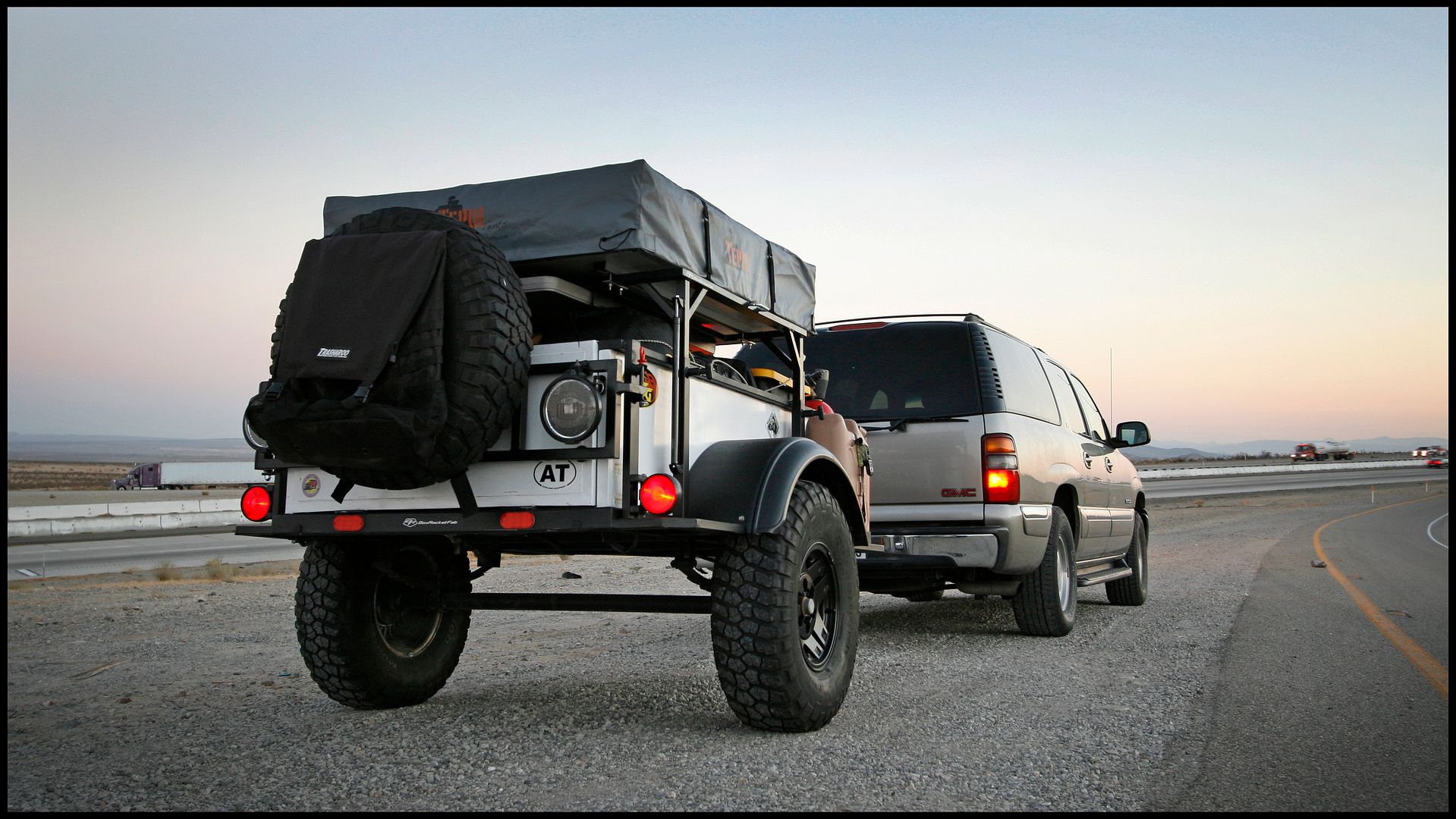 Leading up to these trips I made a few more changes to the trailer. In the above pic you can see that I added two Hella 1000 Black Magics to the rear swing out for camp lights. Also, if you look close you can see the rack I added right under the tent for a camp table. Works slick. Table just slides in and has a small lock to keep it in place.
On the front I made a new bracket for my CO2 tank and another for a 5 gal fuel can. So for now there's 10gal of water 5 of fuel, 20lbs of CO2 and whatever I can fit in the fridge.