03.22.12: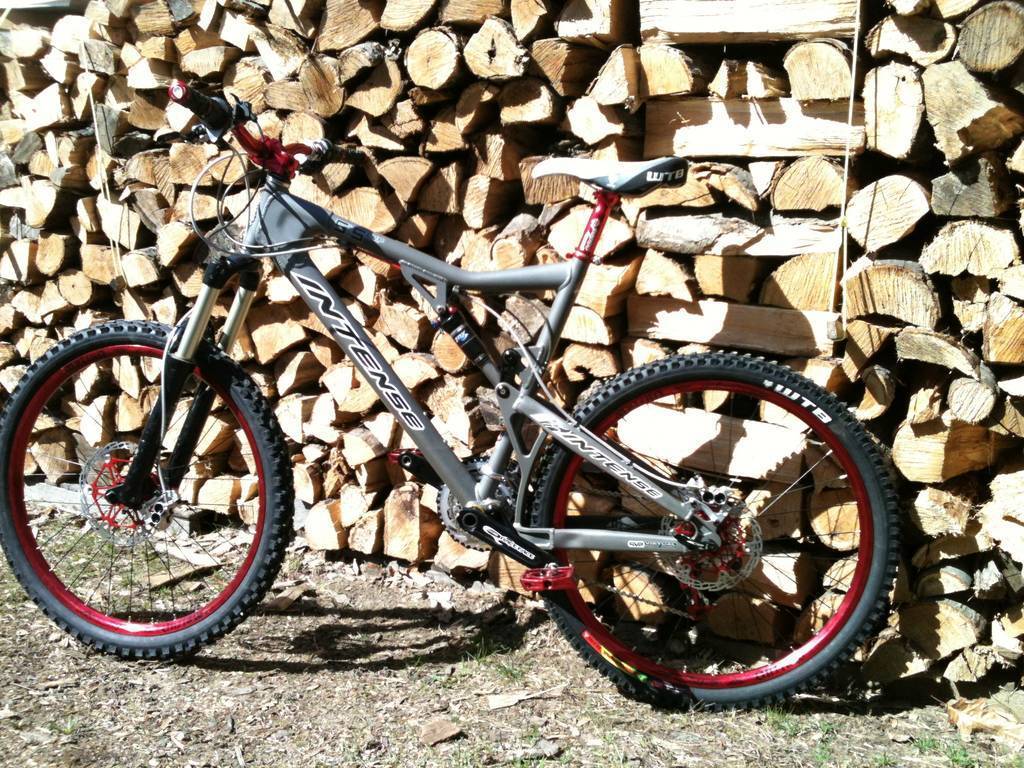 So its nice to see a lot of Taco owners into Mtn Biking. While there are good Mtn Bike sites out there, I spend most of my time here, so I thought I'd share with y'all. I've been collecting parts for a while and only recently have started the assembly.
Started with a used frame/fork from a local mechanic.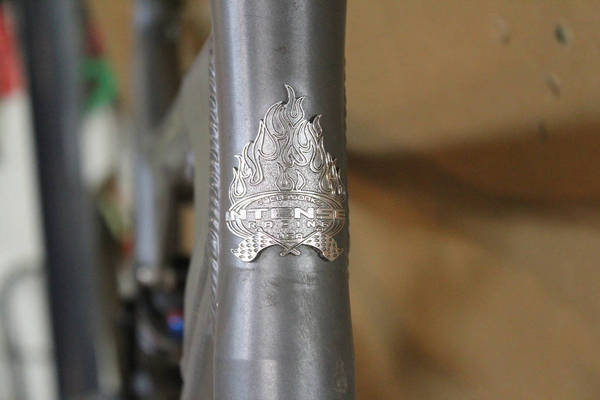 Intense tires and tubes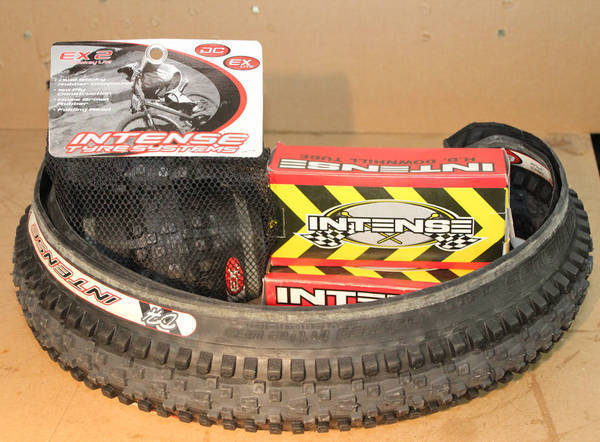 Azonic Outlaw wheelset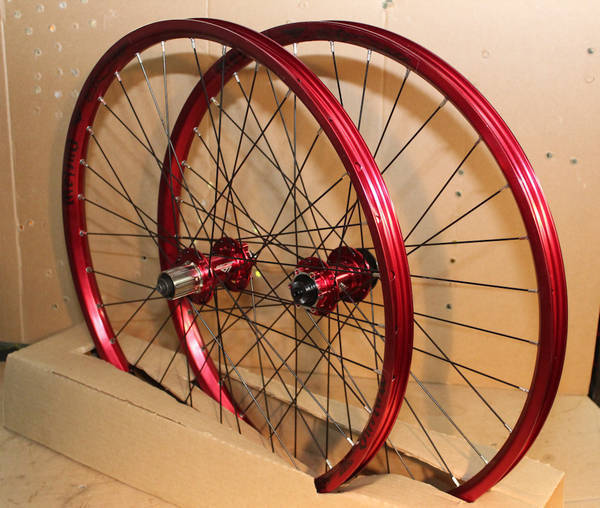 Loaded Handlebars & Stem, Race Face Stainless DH headset & Hope goodies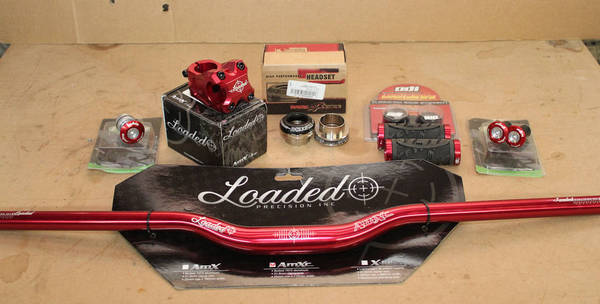 Seat & Seatpost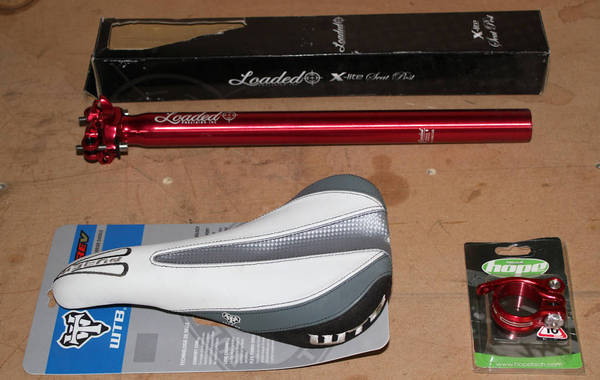 Sram X0 drivetrain with Race Face cranks & Crank Bros pedals
Hope Tech M4 brakes with floating rotors and braided lines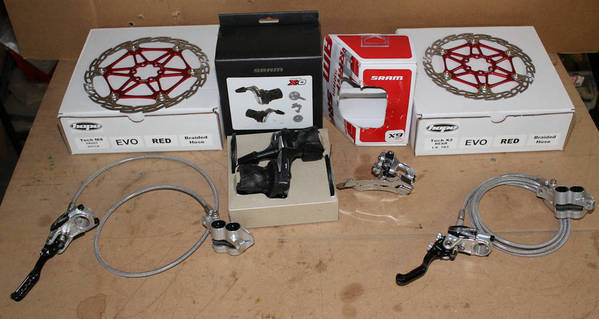 Started Build 12/31/11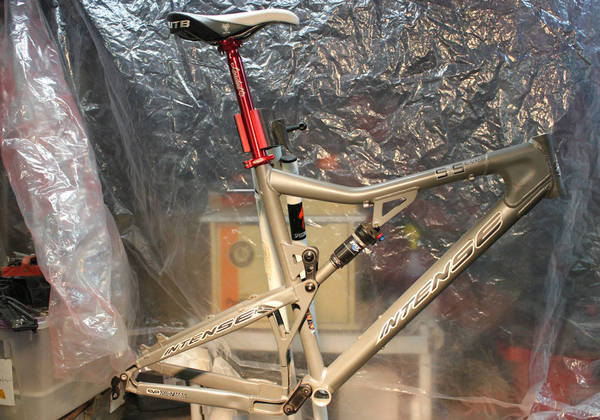 Pressing in bottom S/S cup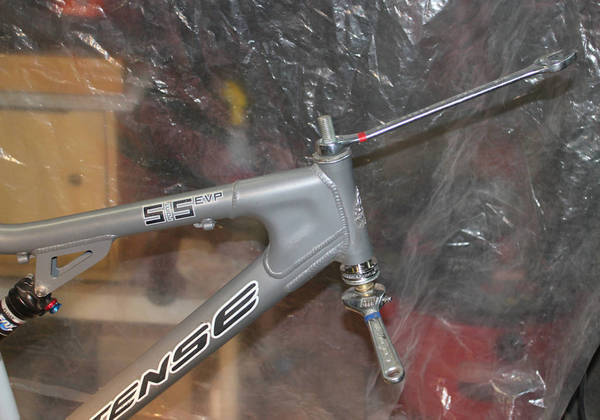 Both cups seated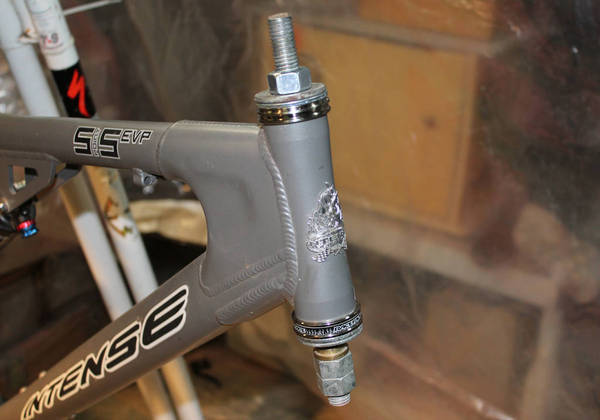 Installing race on forks with plastic tube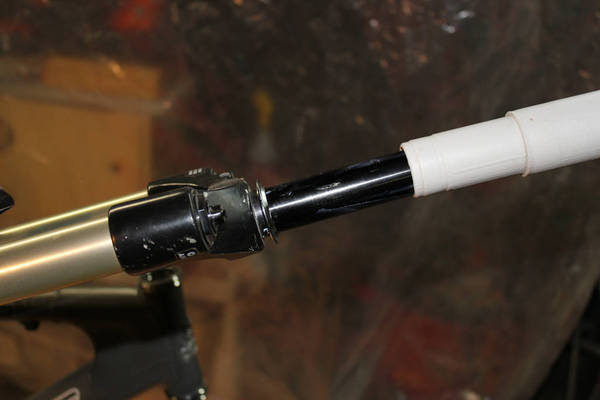 Loaded Stem (will trim steerer tube very last)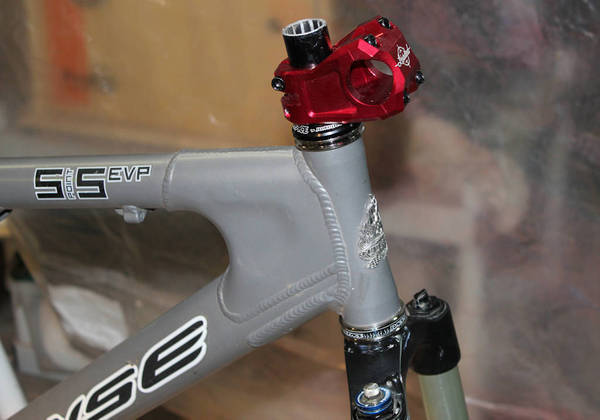 Loaded Handlebars in place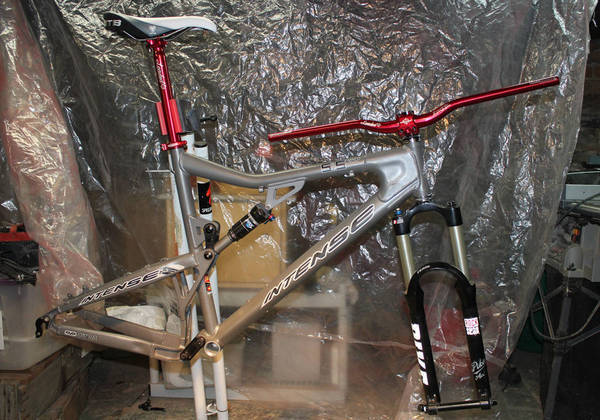 Installed tires & rotors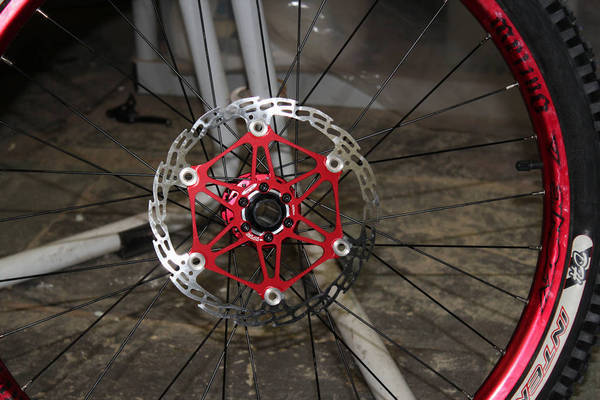 Race Face External BB installed
Wheels in place, went with front 20mm Maxle and std QR in rear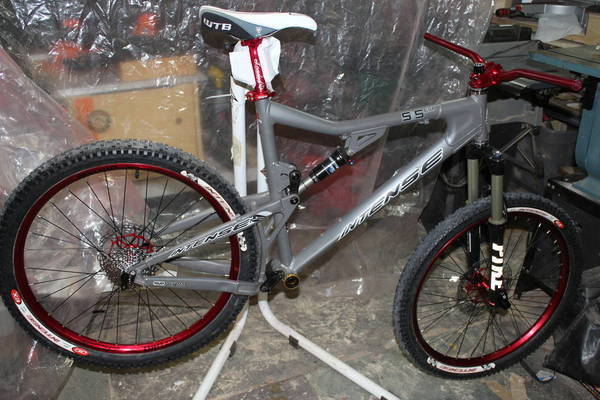 But the 2.35 tires have very little mud clearance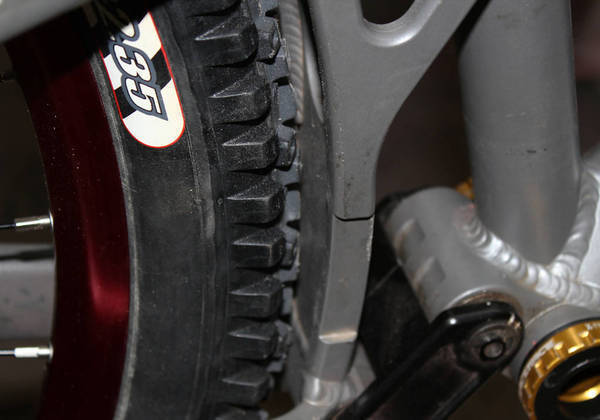 New 2.10 Velociraptors on order as well as new wrenches to install rest of the Race Face crankset.
01.11.12
New tires arrived and I installed them this weekend. Better clearance!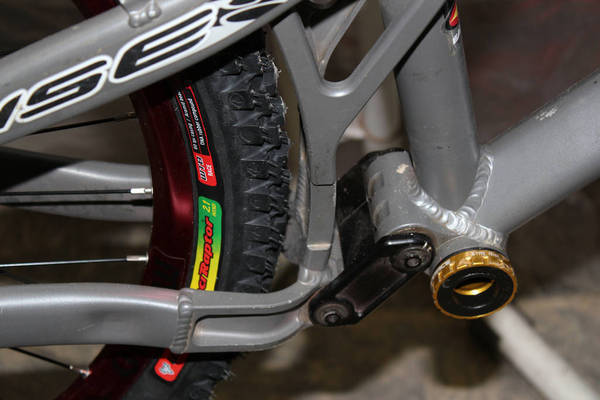 Also got some big ass crank arm wrenches to finish up the Race Face install.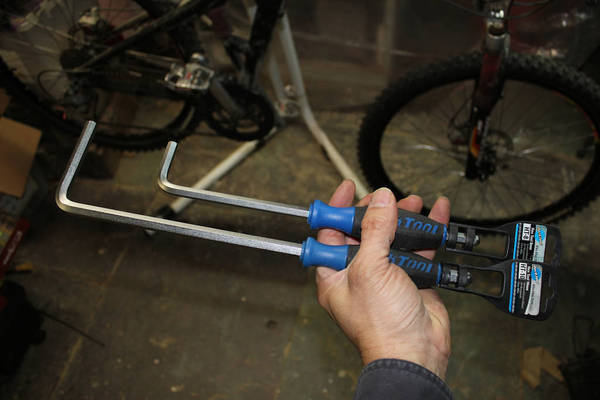 Update: 03.02.12
Azonic poster for the Outlaw rims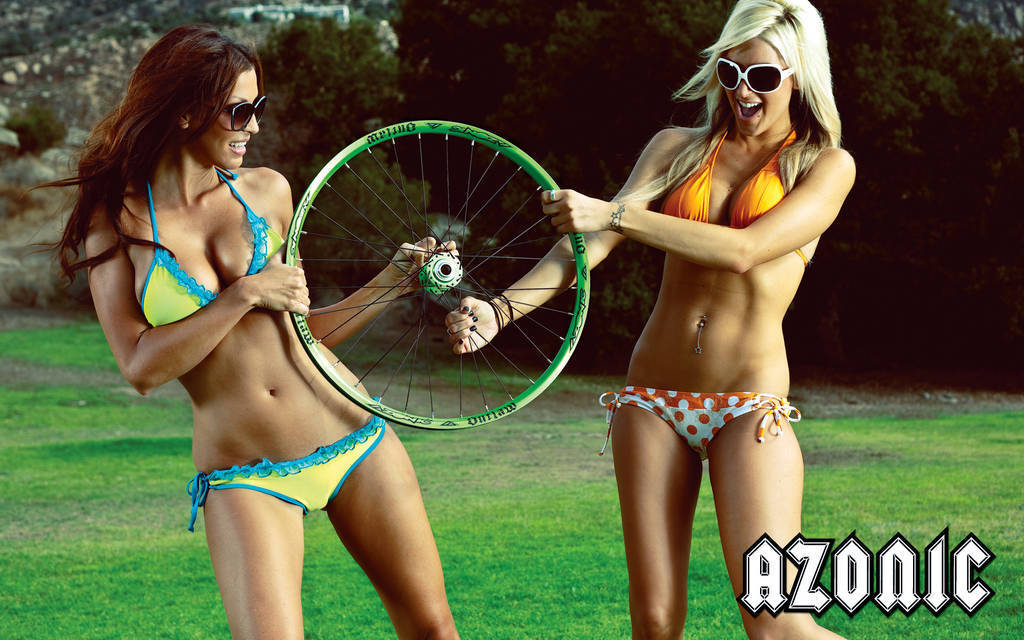 Cranks, bash guard, rear derailleur and brakes installed
Sram XO rear derailleur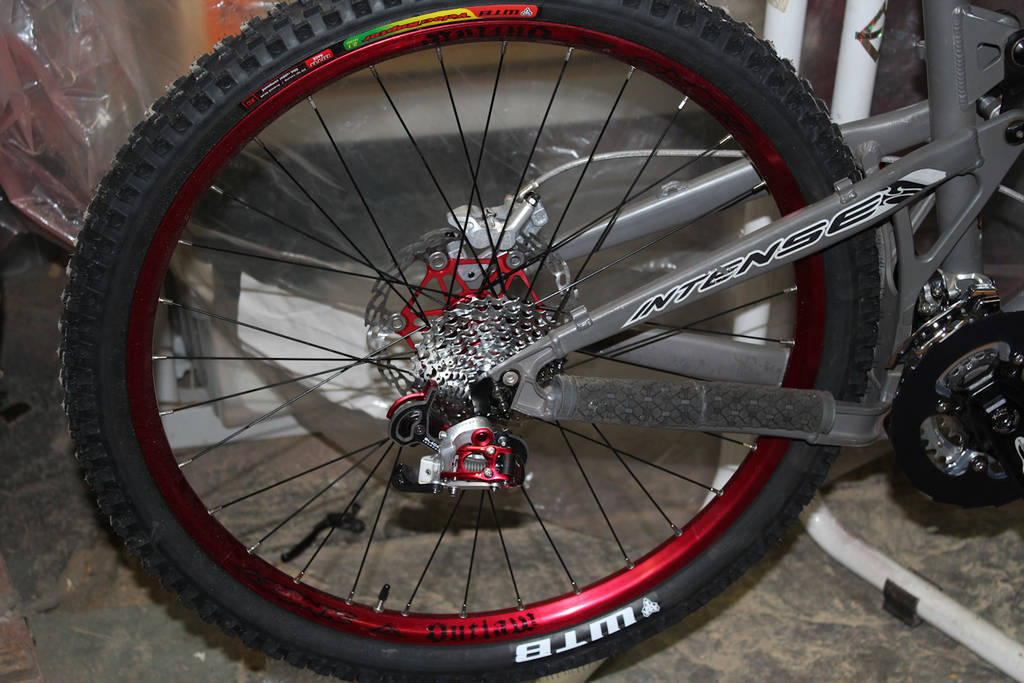 Race Face cranks with Salsa bash guard and Crank bros pedals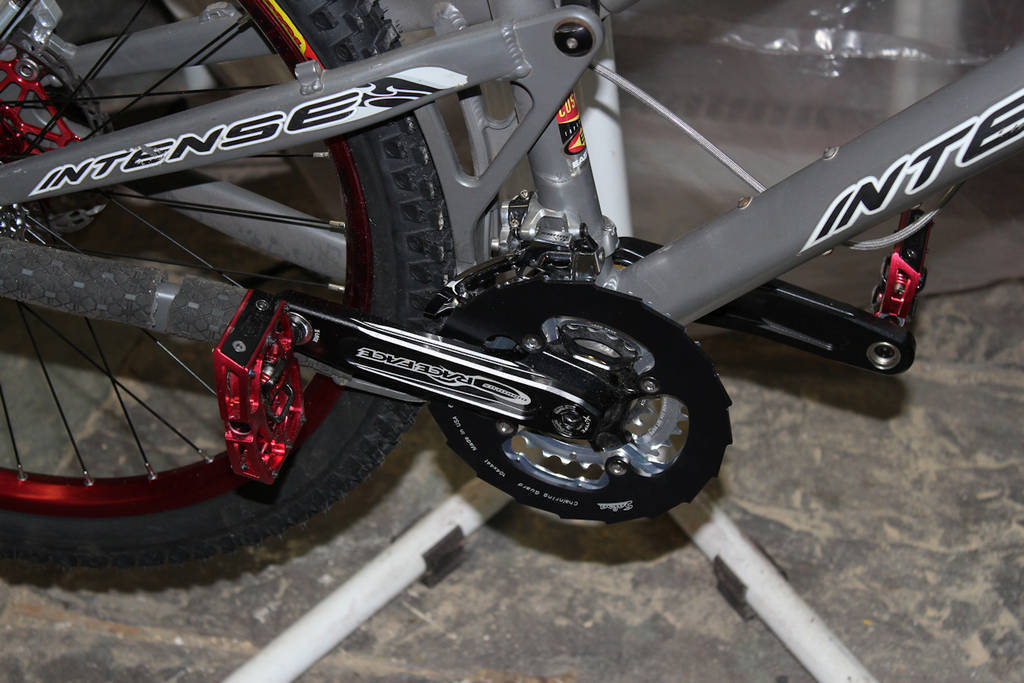 Marking the steerer tube for cutting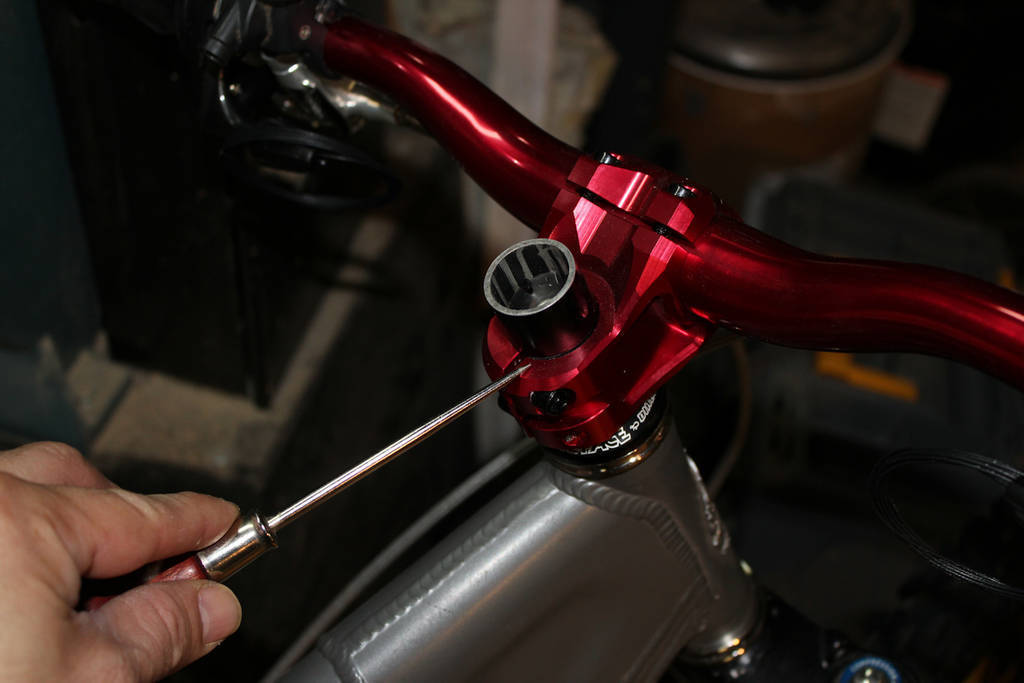 Locating the cut about an 1/8" below scratch line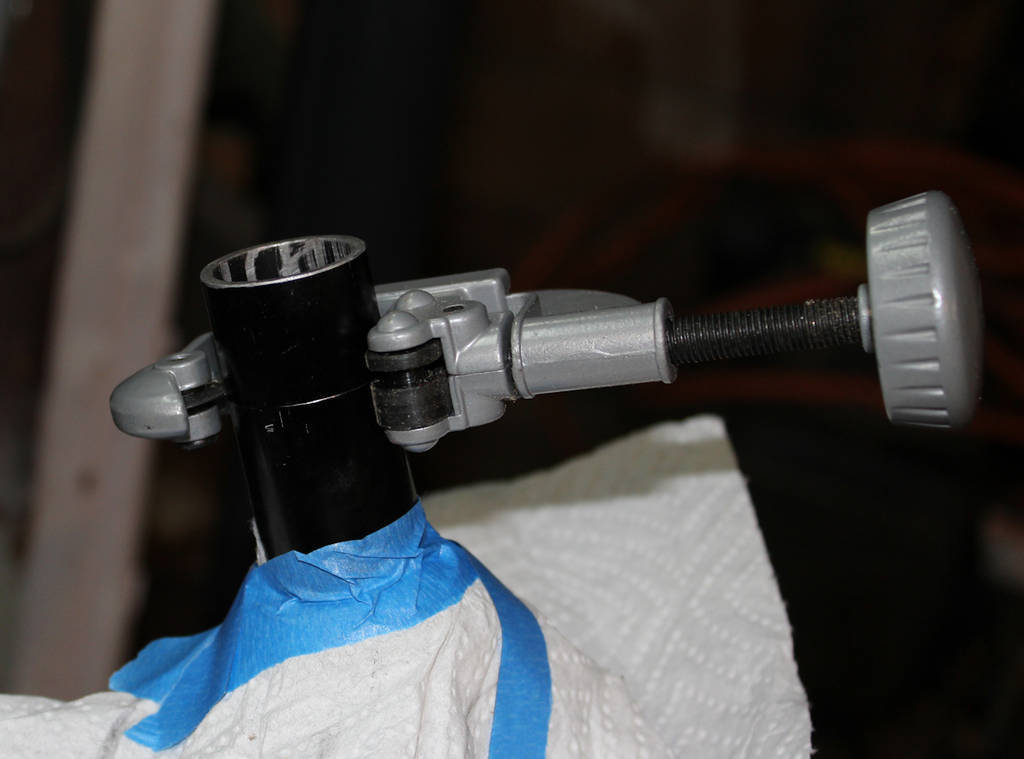 Cut progress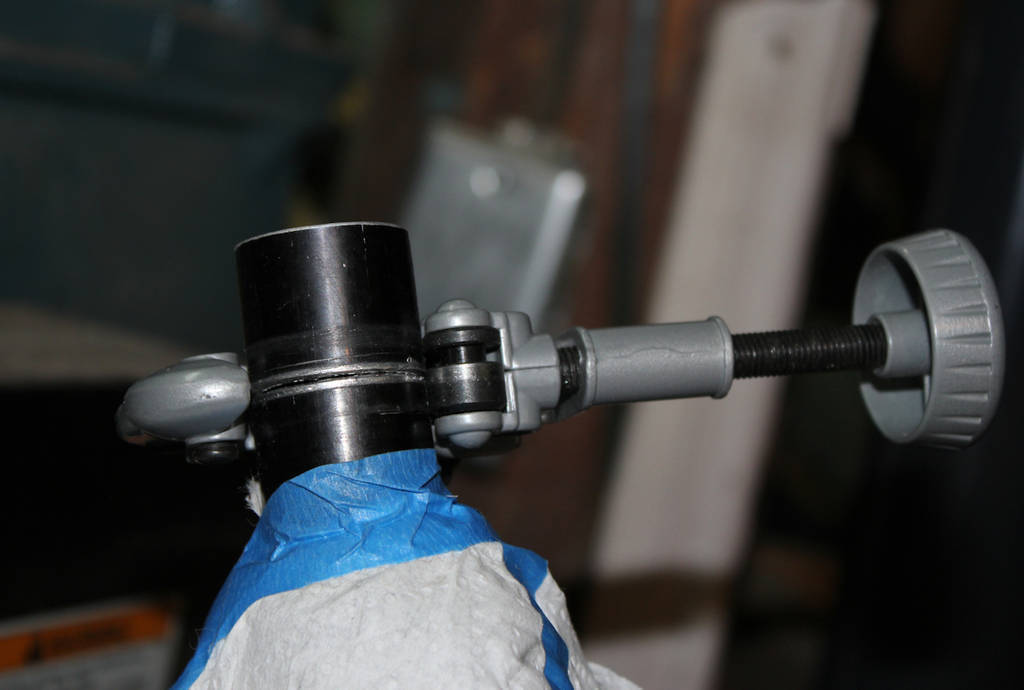 I deburred the inside and outside of tube and reinstalled stem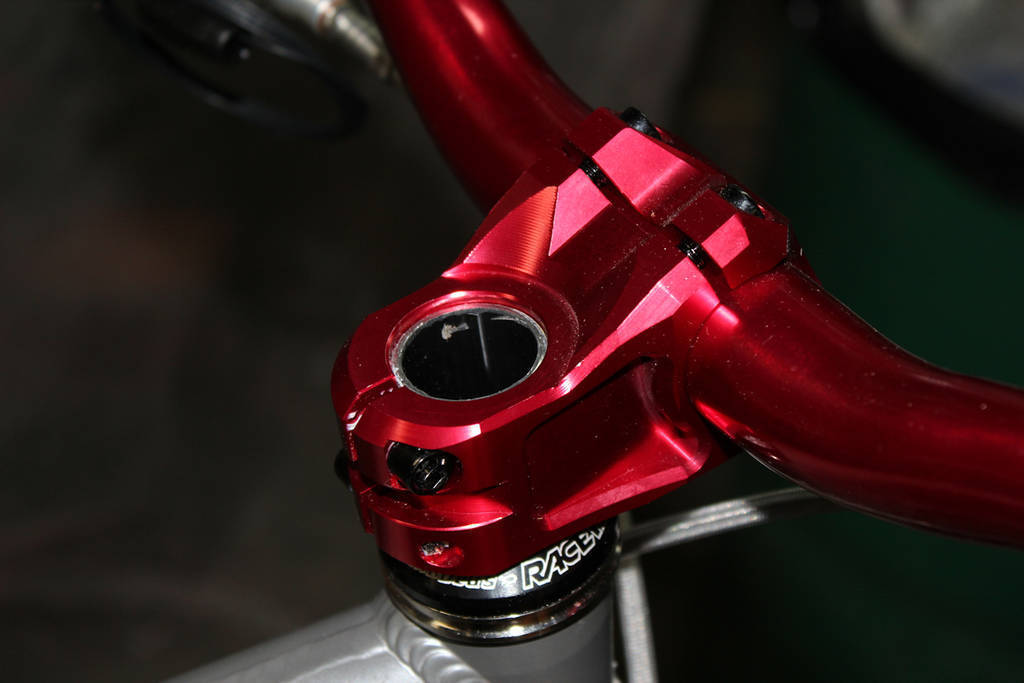 Top of tube sits slightly shallow of top of stem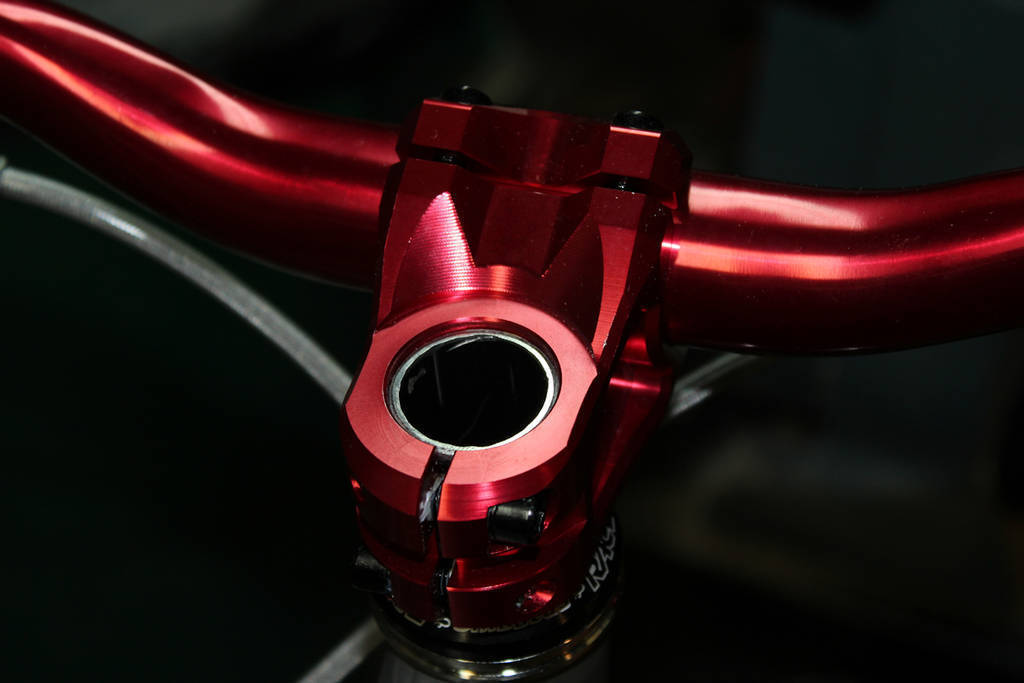 Hope Head Doctor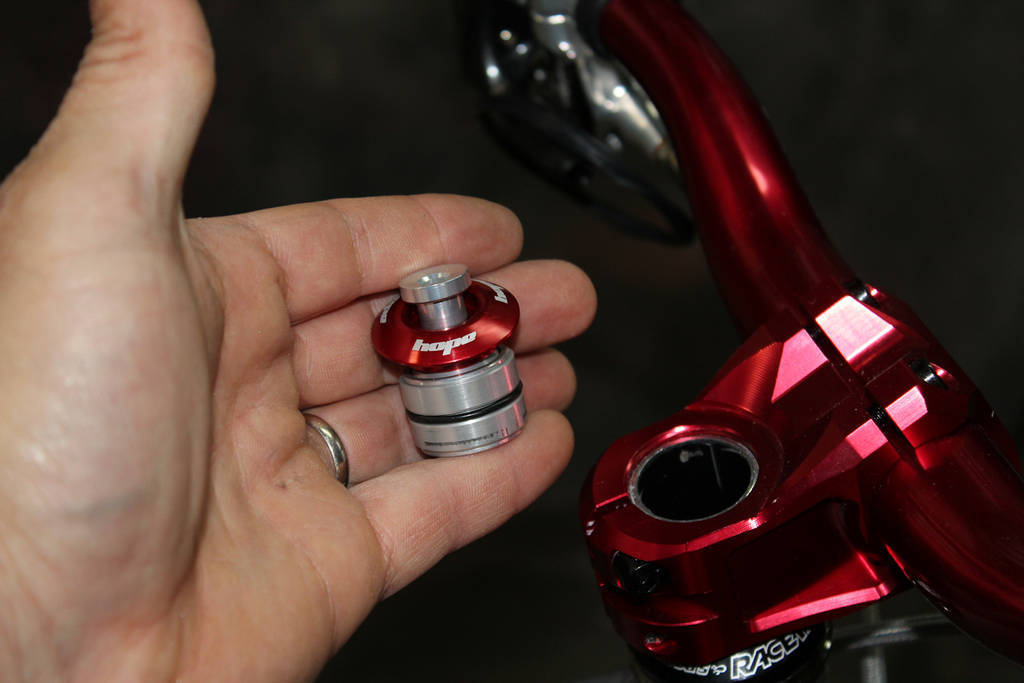 Head Doctor installed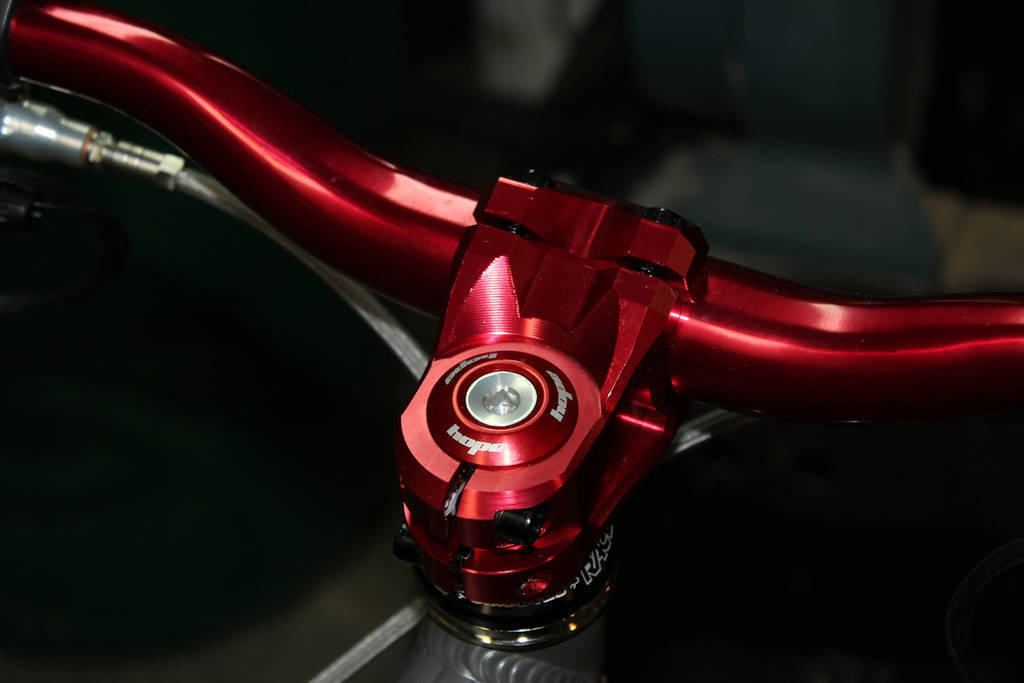 Bars were a little too long, so I marked the ends for trimming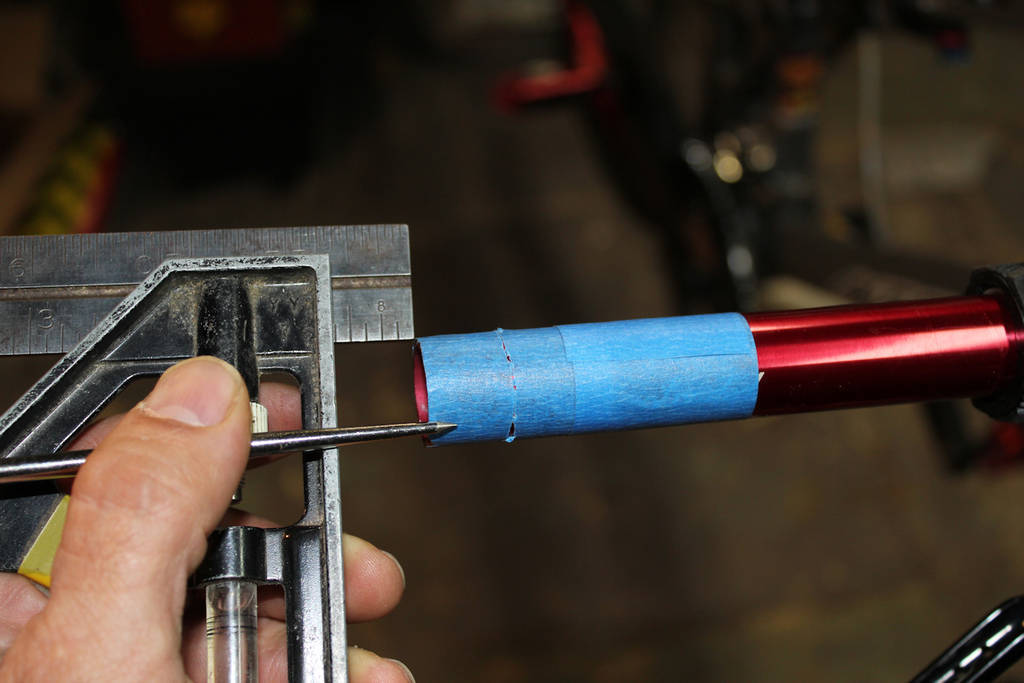 End cut before deburring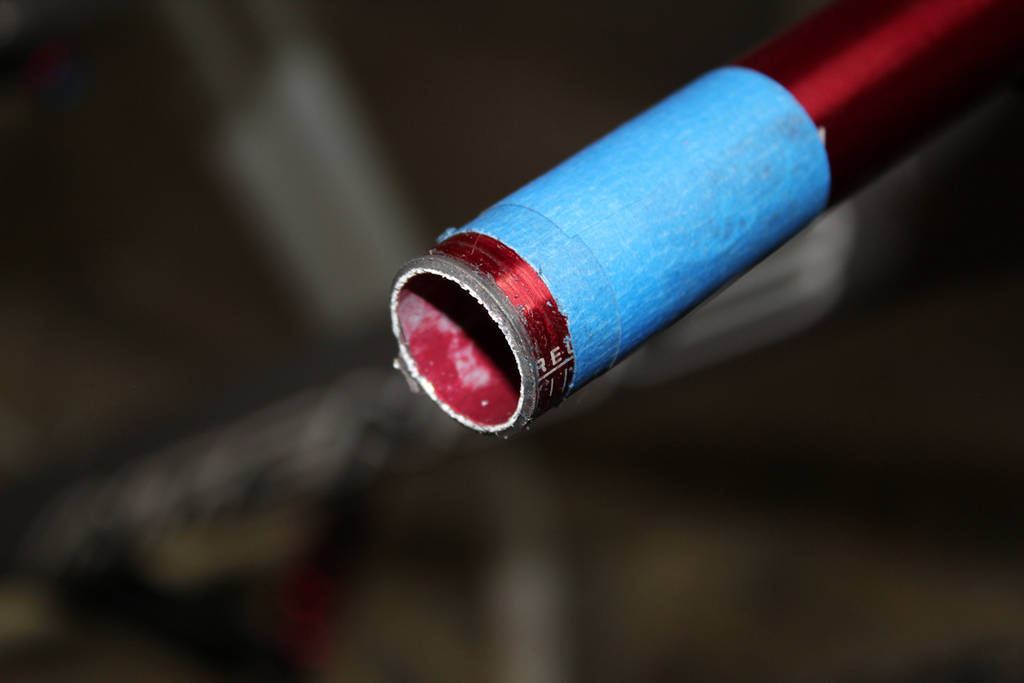 Deburred end and Hope Grip Doctor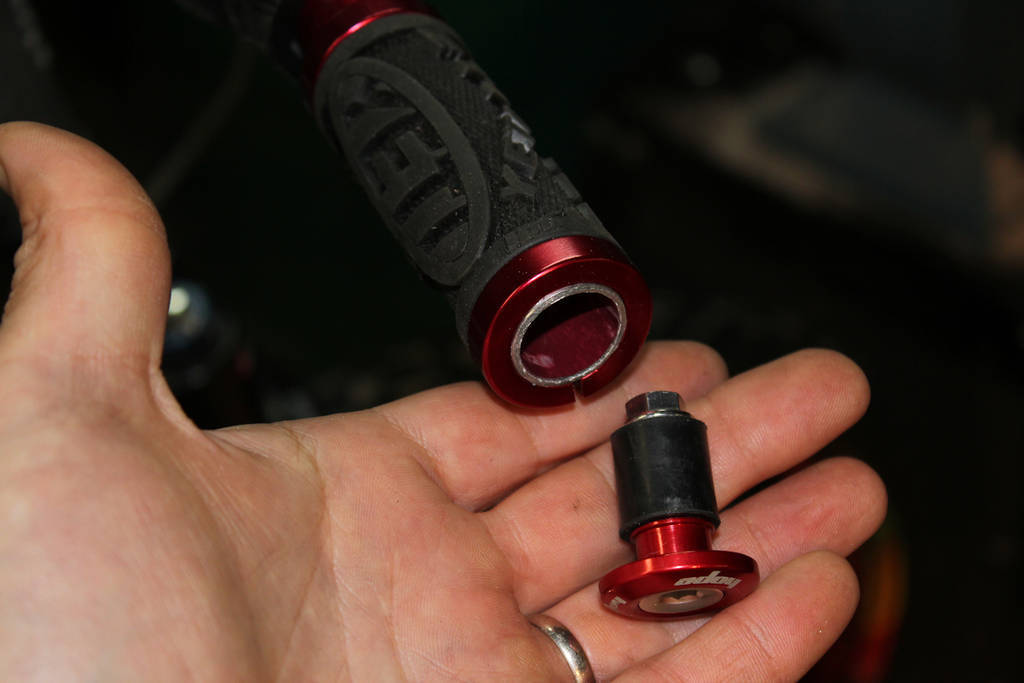 Grips and Grip Doctor in place
Hope Tech brake lever installed
Rock Shox Pike remote lock out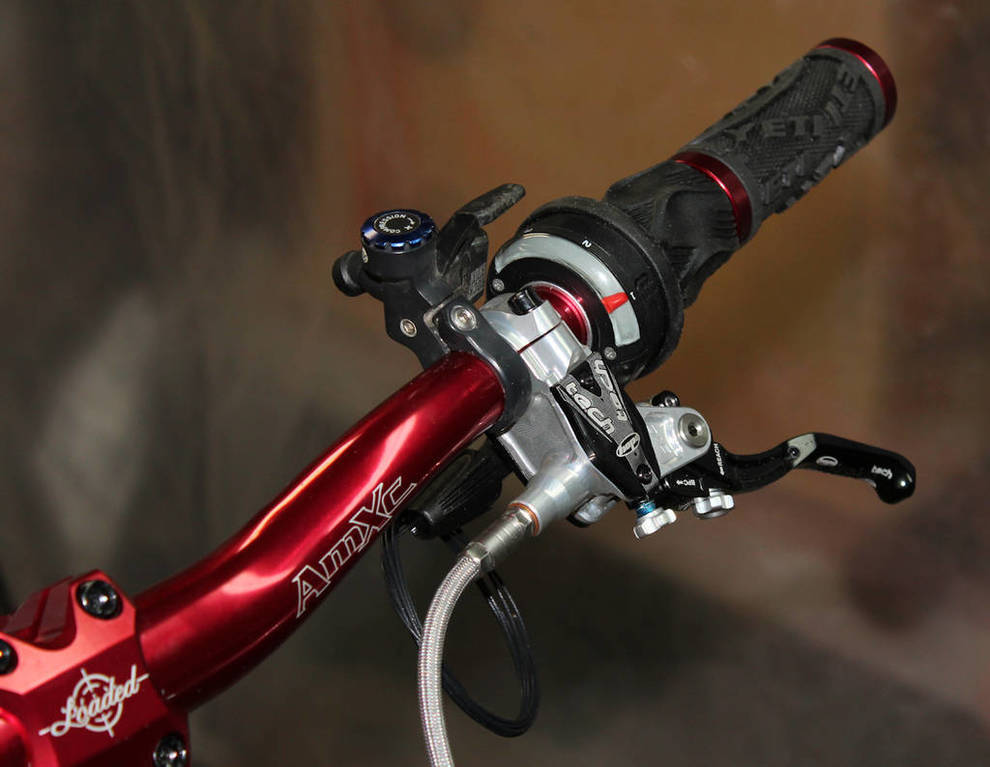 I had to file the housing mounts to fit the Sram ferrules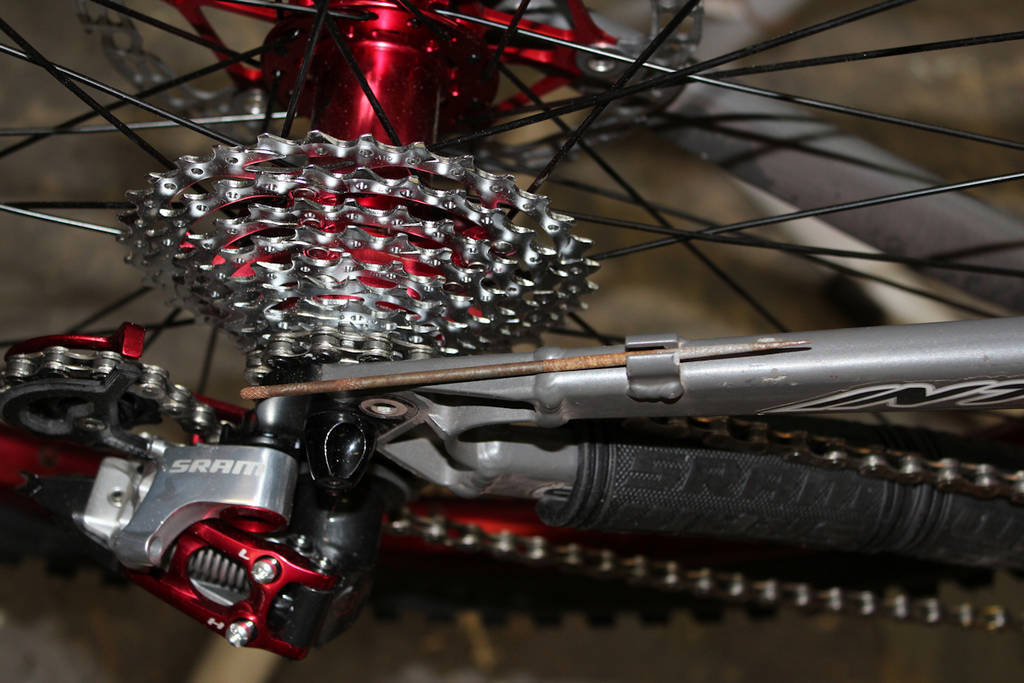 Ferrule test fitting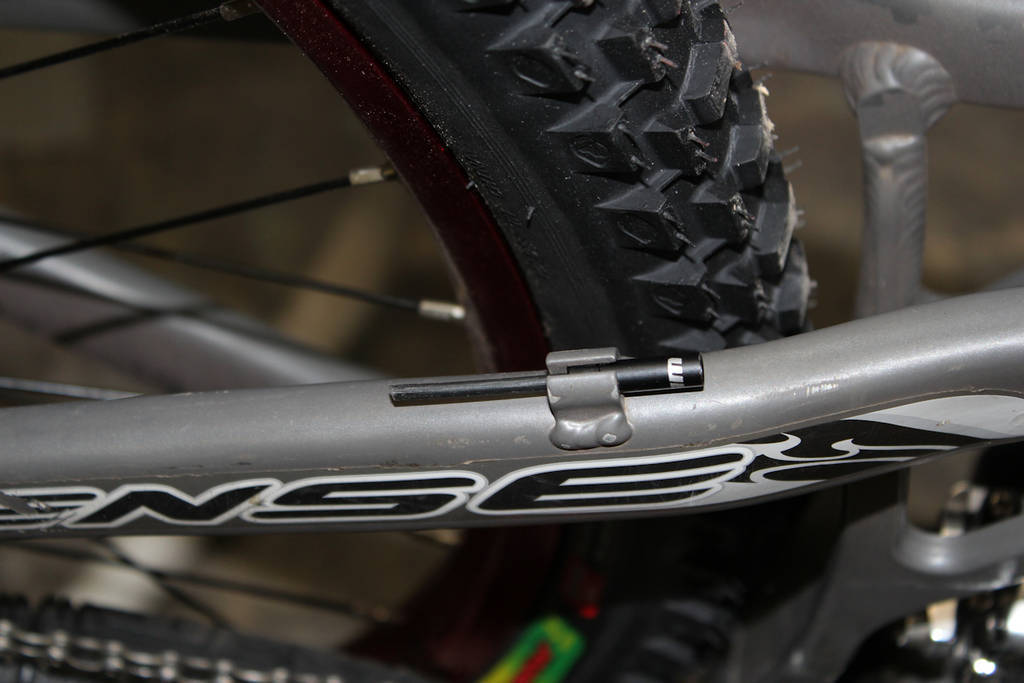 That's about it so far, I have to route all my cables and set up my brakes. I'm having a bit of an issue right now with my rotors nicking my brake mounting adapters, I may end up taking a little material off the mounting adapters.
03.21.12
Finally got around to finishing it up.
I had issues with the Azonic wheels not lining up true in the frame or forks. With the Maxle front, I finally fabricated a washer to insert on the disc side that fit into the recess of the Pike shocks.
I installed and routed all the cables.
03.22.12
After everything was in place, I bleed the Tech levers and M4 Hope brakes then centralized the pistons about the discs.
Sorry no picts, was in the zone about finishing it all up.
Finally took the beast out for its virgin ride.
In the driveway: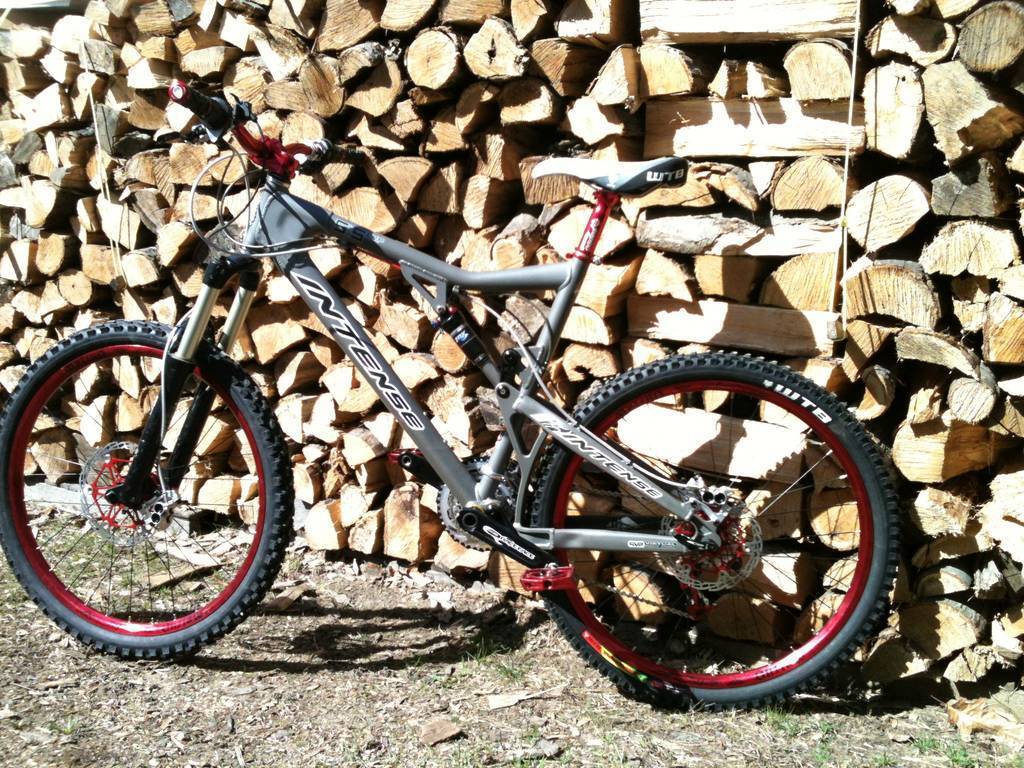 On the trail headed to the local summit: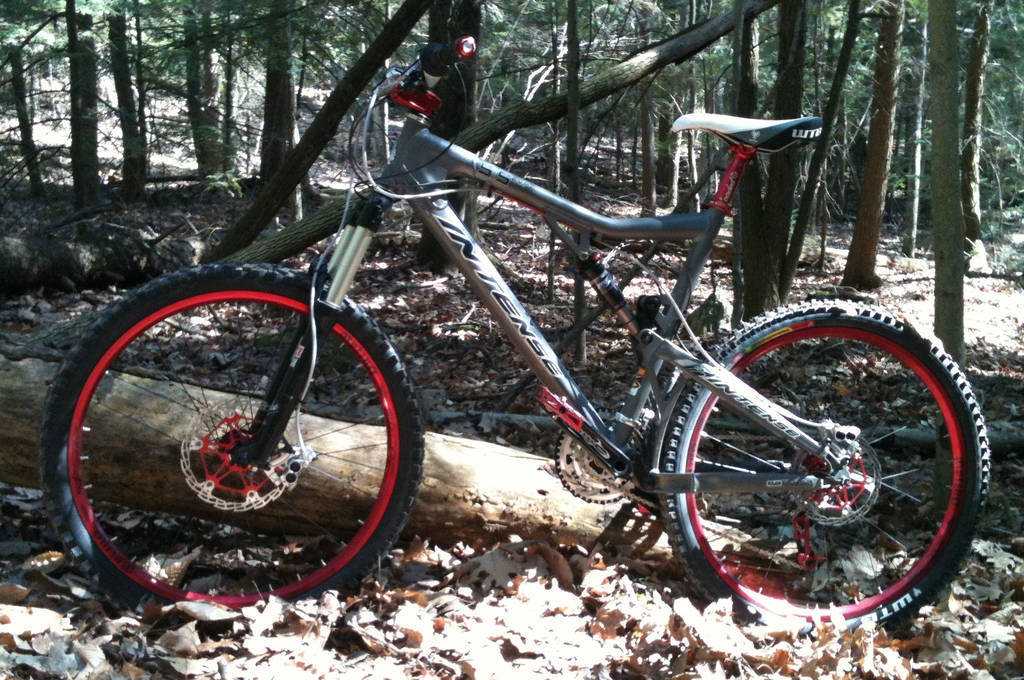 On summit: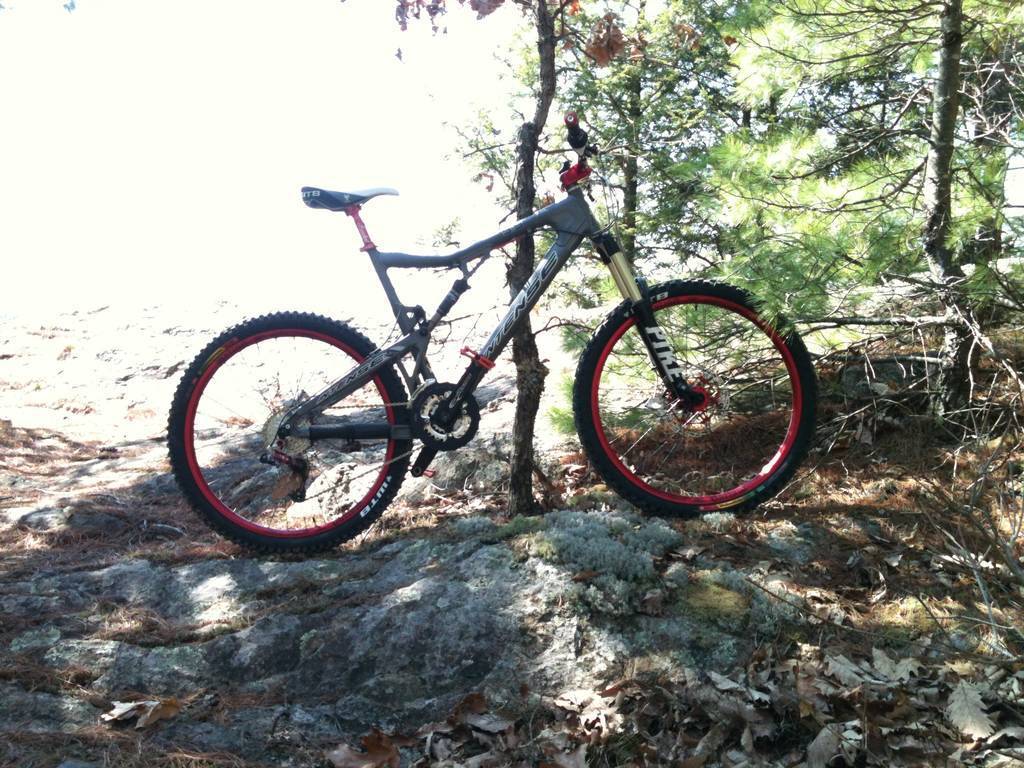 Detail of summit with Adirondacks in background: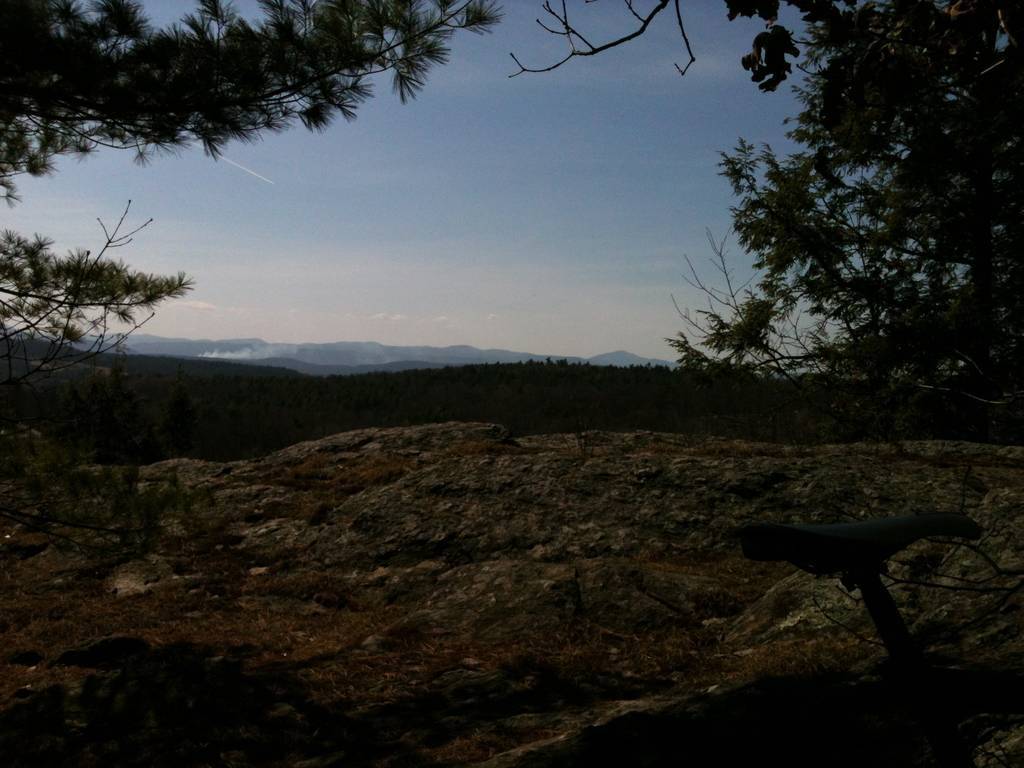 I didn't get too crazy this time out as the brakes hadn't bed in yet, but all worked great!
I locked out both the forks and rear suspension for the climb and let her loose for the decent, plush yet agile !