This was my bike, I just recently sold it....
Got my 97 XLH Sportster 1200 in October 2010, originally it was an 883 but was converted to the 1200. Since I got it I have not done any real modifications on it till now. As of now the build isnt to exciting. I am still in the process of breaking down the bike and ordering parts, but here is what I have to start with.
Here is how it was the day I got it. I only things I did to it after this picture was taken was black out some chrome and remove the rear seat.
The previous owner put a Fat Bob tank on it and I am more of a fan of the stock "peanut" style tank that comes stock on sportsters so i am now in the process of getting a new tank. Since the old tank has the ignition on the tank I am going to put a new ignition on the bike.
Old Tank
Starting to break down the bike here. Have the tank and rear fender off which i am cutting down to be more of a "bobber" style.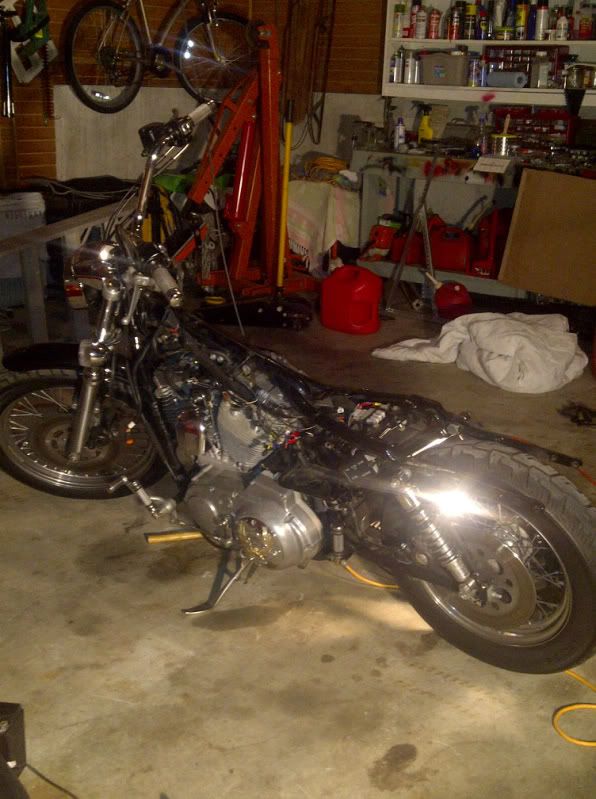 In this picture I removed the back part of the frame since i wouldnt need it to hold up the rear fender anymore, and plus its a better look in my opinion.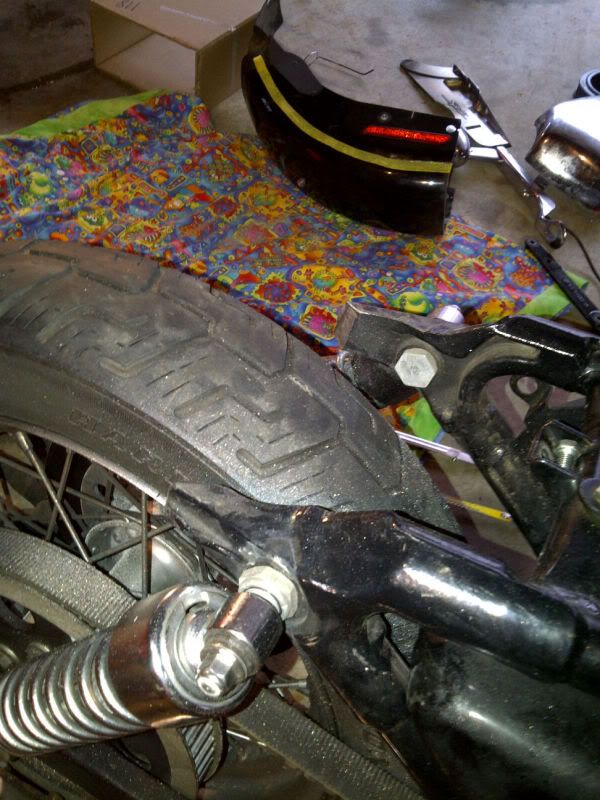 Here is the rear fender that i have been working on. Still have some work to do on it but its on its way.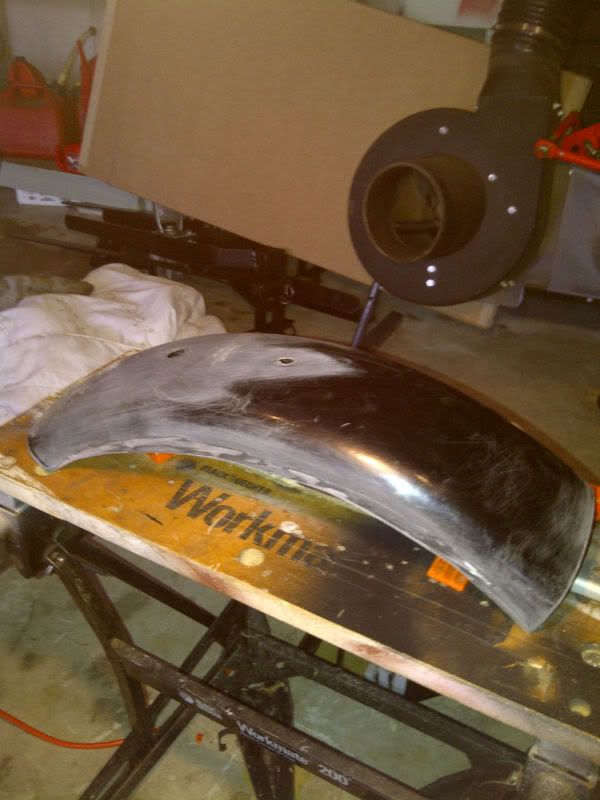 I still have to clean up the edges some more and do some sanding, but i also want to round off the corners more so its not so obvious that it was chopped.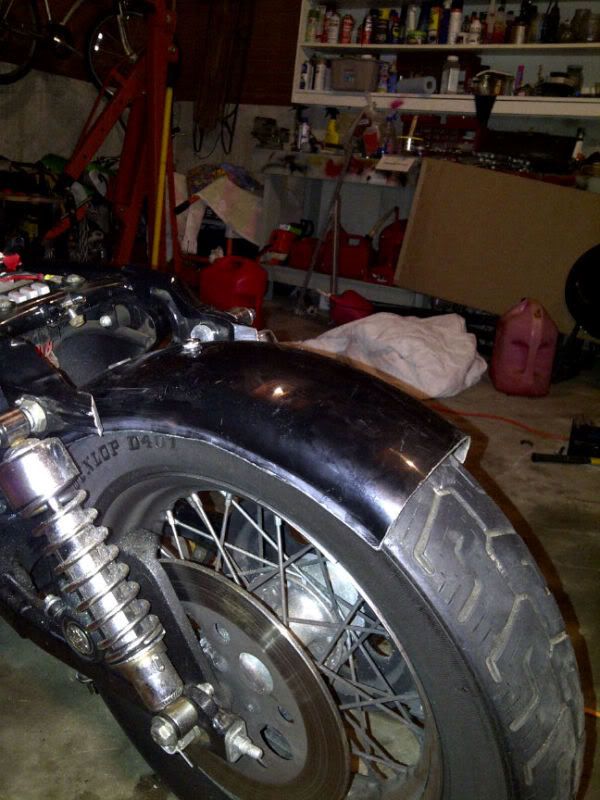 Here are the new 10" shocks that I bought from Licks Cycles. The above two pictures give you an idea of how much lower it is.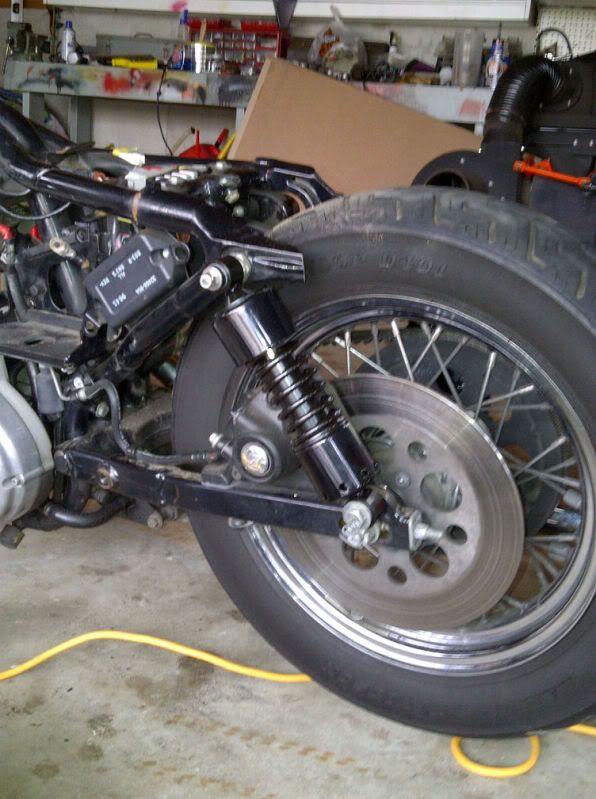 Here it is again with the new shocks but i tossed the seat on and just laid the fender on there to get an idea of how it will look.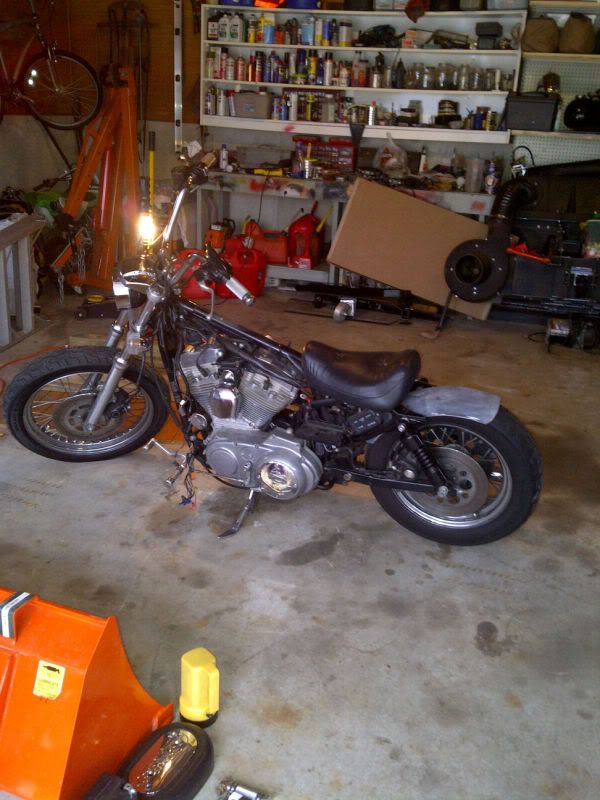 New location for my ignition.
New tank (2/9/12) Havent mounted it yet. Need some new hardware and I also want to try to hide the wires better since this tank is a lot smaller it dont cover them up as well.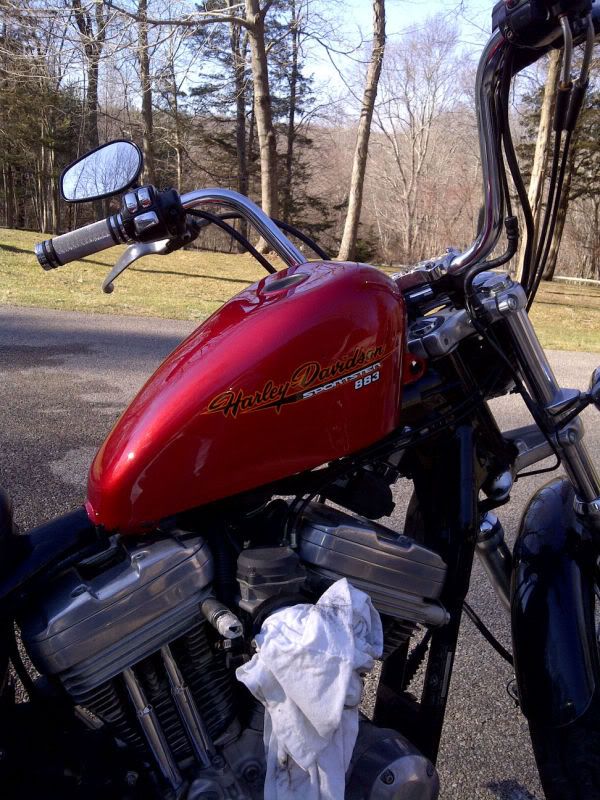 Not to much more progress but I have fabbed up some brackets to mount the tank, and then modified the other for a better fit.
Here is me on the bike, but this is pretty much exactly what the height of the tank is going to look like when it is mounted.
Here is a new seat that I made from my old one. Its not done yet but this will basically be it.
Now that I have my tank and its ready to be mounted I am just waiting for a vacuum hose to come in the mail. Once I have that I am going to put the bike back together and ride it as is for now since its to cold out to paint it. I hope by this weekend I will have it ready to go for a ride!
Check back soon because hopefully it will look completely different soon.