I figured that I should officially document where all of my time and money now goes. Bought the truck off of a friend who no longer drove it, with about 215,000 miles on it.
Current Pic: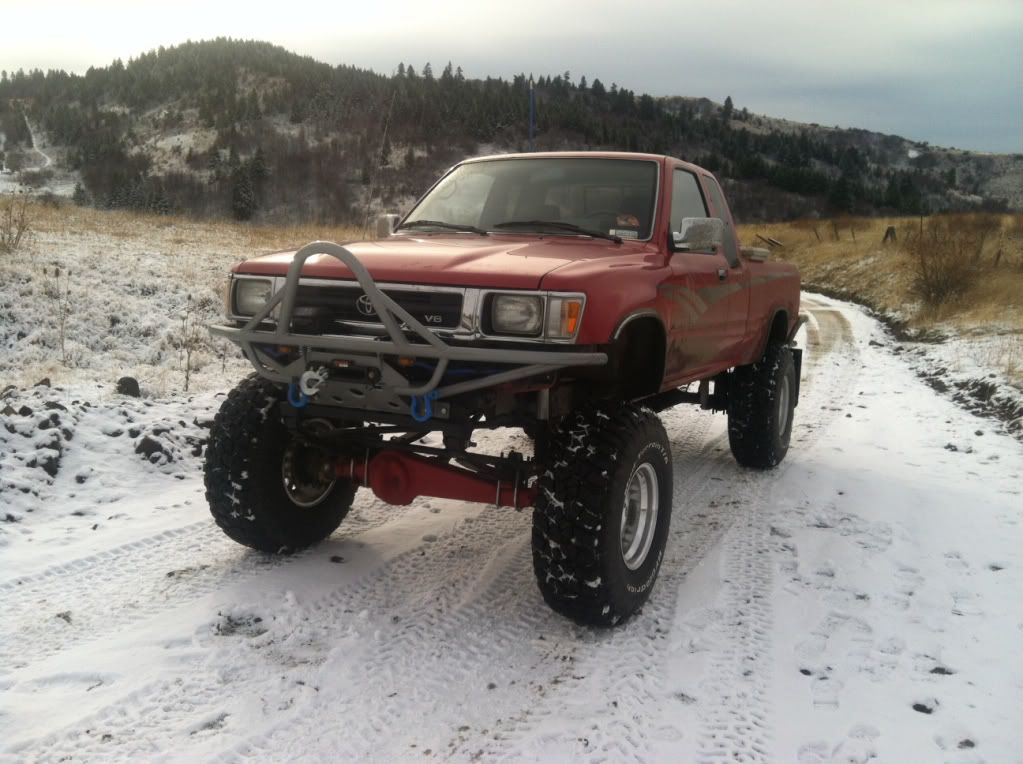 Truck info:
1992 Xtra Cab SR5 Pickup
3.0 V6, Manual 4x4
35x12.5x15 BFG KM2s
15x10 Mickey Thompson Classic II's
Addicted Offroad front bumper
Superwinch
Rough Country dual steering stabilizer shocks (removed)
rear lift shackles
Rough Country 4 in lift (removed)
Trail Gear rear bumper
Marlin Crawler
sliders
Rear: 5.29 gears / grizzly locker / trail gear lift springs
Front: 5.29 gears / trail gear ifs eliminator w/ 4 in hd springs
Here is what it looked like when I bought it:

First thing I did was remove the canopy. Then I washed it inside and out. Took out all the plastic inside and the seats in order to shampoo the carpets and get the 20 year old dirt out of it.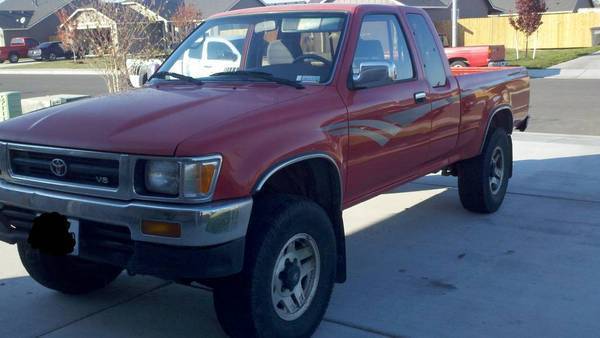 I wrecked the 2008 Taco, so the pickup became my daily driver. Had to get new tires on it. Needed new lift shackles to fit my new tires. And, had to perform a ton of maintenance that I had been putting off.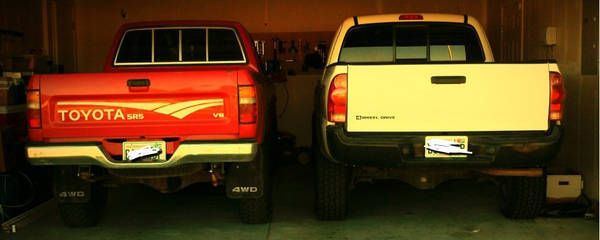 Replaced almost all the fluids (front diff, rear diff, transmission, tcase, oil) with Amsoil.
Of course the diff breather was clogged which blew a rear axel seal and destroyed my wheel bearing. Got a new diff breather and replaced the seal and bearing.
Someone had filled the radiator with green antifreeze. I flushed the radiator and added in new red Toyota coolant.
The power steering had been filled with power steering fluid and the seals were destroyed. Replaced the pump and refilled it with ATF.
Now that most of the unfun maintenance stuff is done, I get to start throwing fun parts at the truck!
Got dual steering stabilizer shocks: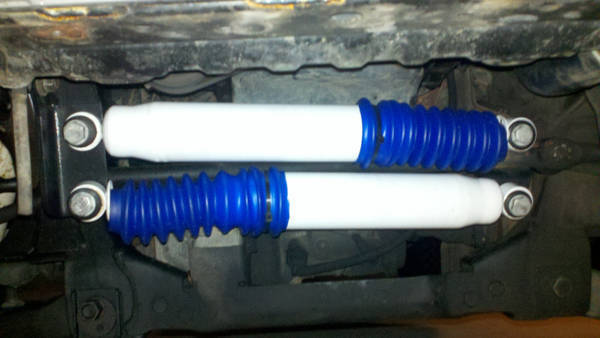 Bought an Addicted Offroad stinger bumper and got it powdercoated. Finally got it on the truck: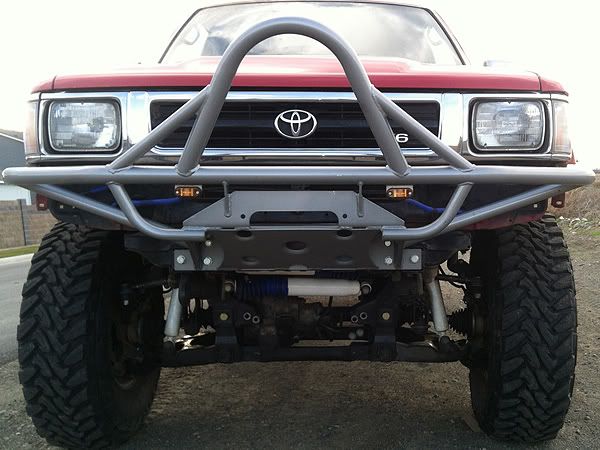 Today, at the insistence of a coworker, I used
Meguiars
Ultimate Compound and a coat of wax to get the paint shiny again:
That is all for now. Planning on ordering up a lift soon.