The condenser Brackets are made. As usual they took much longer to do then 1st looking at it. Also used Ospho metal prep on them and a coat of POR50 to try and keep the rust down being they are in the front catching all the elements.
Changed my mind a couple of times because the Brackets need a couple of bends. Never seem to have enough tools when you need them, so I had to do some bending the hard way. After getting everything bent up and the Condenser spaced from the Rad. I probably could have used a piece of 2x3x1/8 box tubing and cut it down to fit eliminating the need to do any bends. That would have saved a bunch of time.
Here is the Condenser mounted to the Rad and Rad Support Brackets. This can be loaded as one unit from the engine compartment to be mounted.. This makes a much more user friendly to install. The mounting bolts holding the condenser in place are located in the engine compartment with welded in nuts there is no need for another wrench.
Condenser Bracket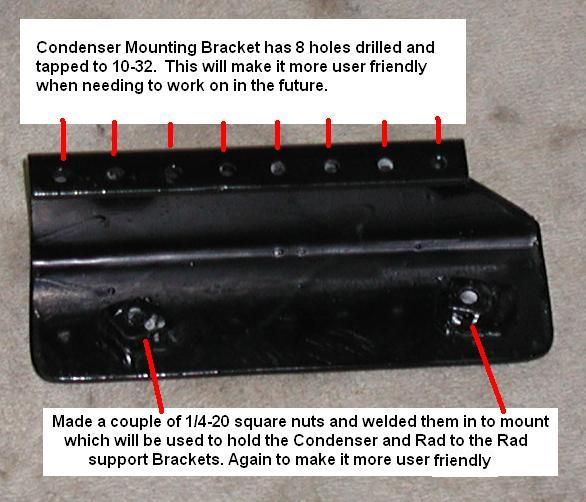 Bracket Mounted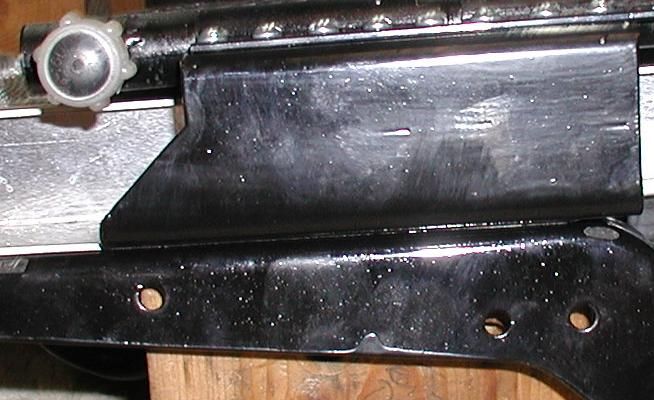 Front Side Mounting Bolts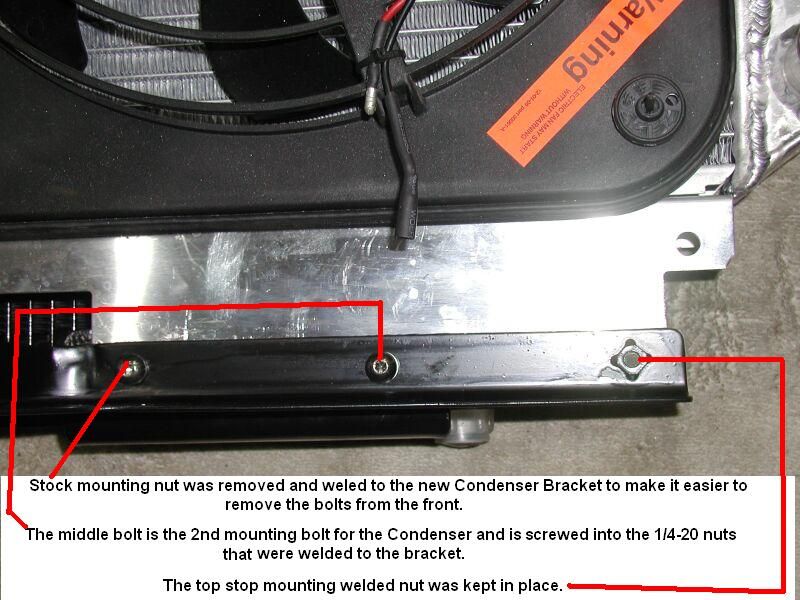 Condenser Radiator Spacing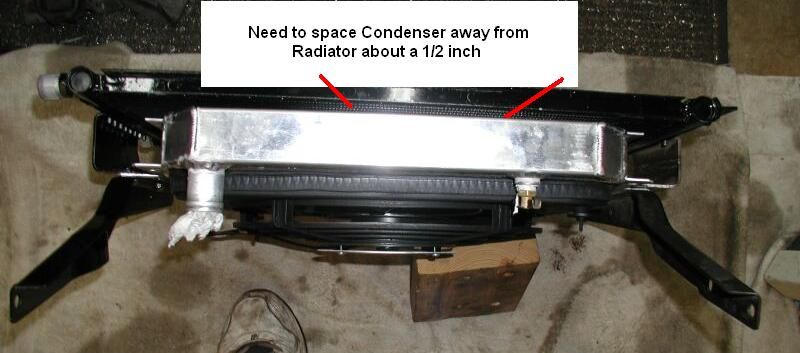 Need to get the newly installed motor started now this has been knocked off the list. Then there will need to be some time spent on getting the PS and AC plumbed up with some hose and solid lines..