Ok so its been a long time coming...I will spare the rewrite for the first post..Heres my marlin build so far.
http://board.marlincrawler.com/index.php?topic=58589.0
My baby has had a hard life! i got her when i was 13 working weekends at a body shop. My dad thought it would be a good lesson. Longstory short i learned i don't want car payments. So i sold the truck. It was sold and purchased back 5 times total.
Heres where it started.
All back together ready to sell.
I was SUCH a stud!
This is what i drug home the last time..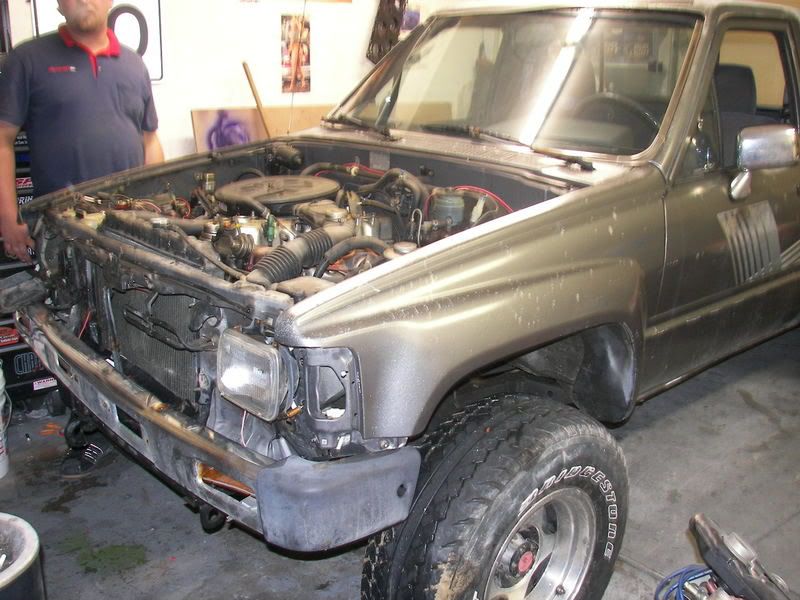 Hole in the block and had sat for 5+ years no oil and had drivin 15 miles to park. I jumped it and the truck drove on the trailer in Low under its own power. Sorry to all the mice who were living in the block.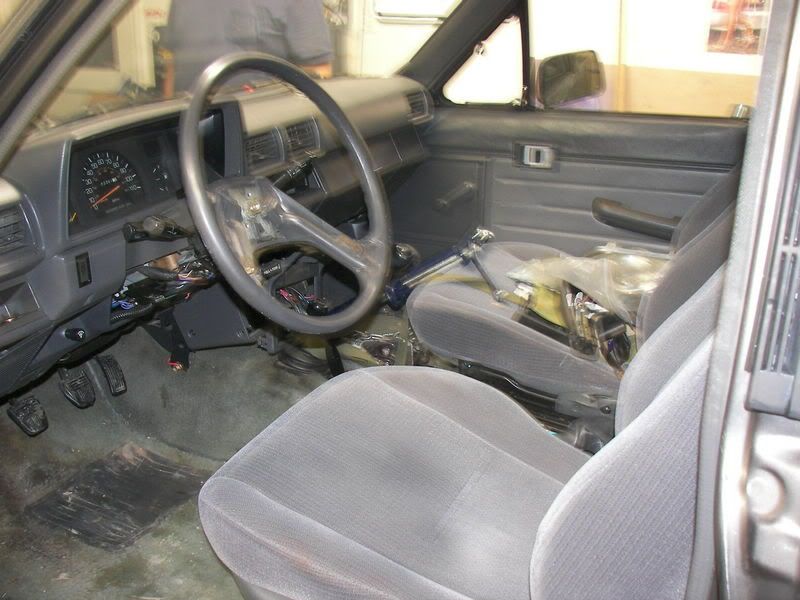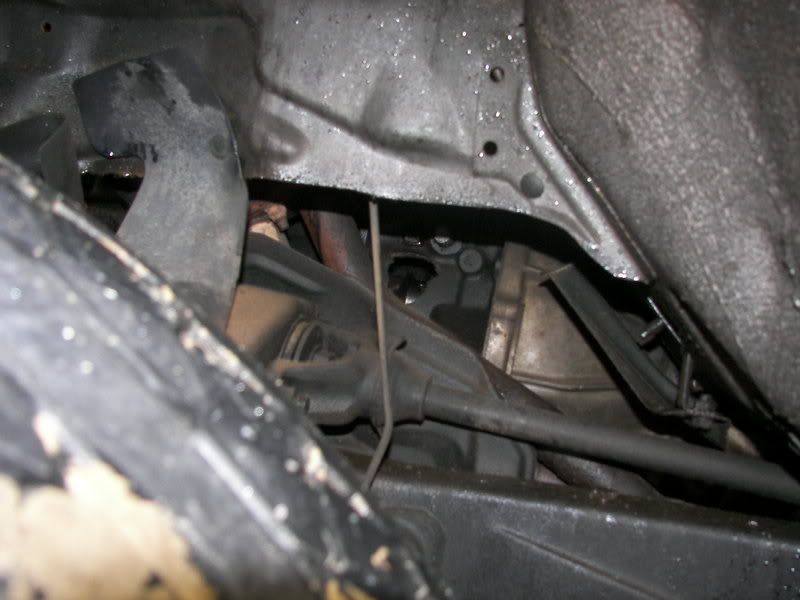 OK fast forward.....
IFS beast!
a few OOPS moments.
STILL a stud!
Ok time to change it up...Bye bye IFS, 22r,rusting bed and rasin looking body.
For you Taco guys....Somethings wrong here...87's had everything on the other side.
I used all the factory brackets from the 00taco doner or made some that look close and used them on my shell.....Brings me to the next part.
LOTS of wiring for an 87...
Forgot the pre install pic
Ok now for the interior shot!
NOT an 87 dash lol
Fast forward more.
Wheeling...
I had plans for the brakes so i needed bigger wheels.
New wheels and a black soft topper to replace the gray.
I wasn't finished
FJ cruiser rear axle...Shaved all smooth and clean.
Started on a bumper
Completed 3rz swap....
Brian is Welcome at my house anytime. Diamond axle.
Blurry FJC brakes
The brake mod!
its WIDE!
Built me a carrier.
i use it sometimes.
The dash has come together a little
New panels have been made. Waiting on a buddy to get back to redo my whole interior in black leather.
And here were are now...Im a lot less studly standing in front of the truck now and next to her.
Feedback is welcome...i have tons more planned. Once this 1gr-fe i was going to swap in is gone i will be pulling the 3rz and starting to respray the truck. I'm too OCD for a rock crawler.