Hey guys, figured it was time to make a build thread for my 1992 22re pickup. Heres the specs and some photos:
6" over, long travel front end, all custom with subframe
swayaway torsion bars
All pro
long travel rear springs
16" race runner resi shocks
dual fox shocks and reservoirs up front
full tube cage in rear
bump stops
HID headlights
Roof rack with HID liights (5) (now 3 on bumper)
Hanneman 4in front fenders, flat top rear fenders, hood
Grant Steering wheel
CB and PA
6 17x8 wheels (steelies)
33" BFG Km2 mud terrains (In desperate need of a used tire to replace a baldie)
Magnaflow exhaust
SR5 seats (buckets soon hopefully)
shackles, mounts, and bumper w/skid
How she sits now
The day i traded for her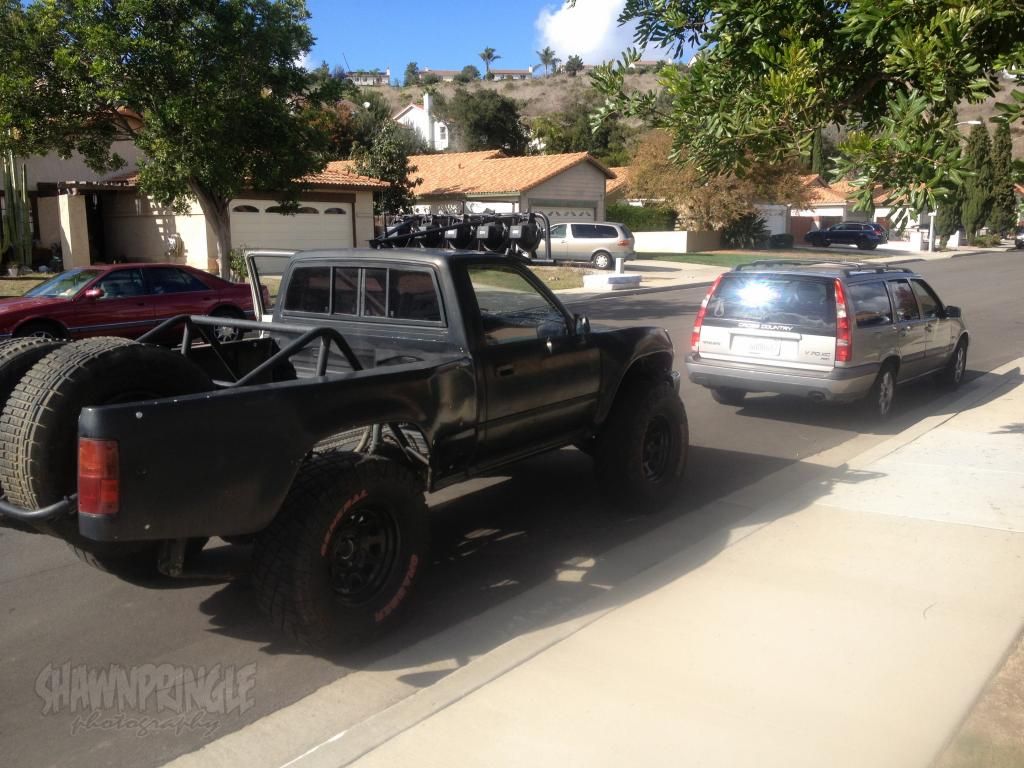 first bath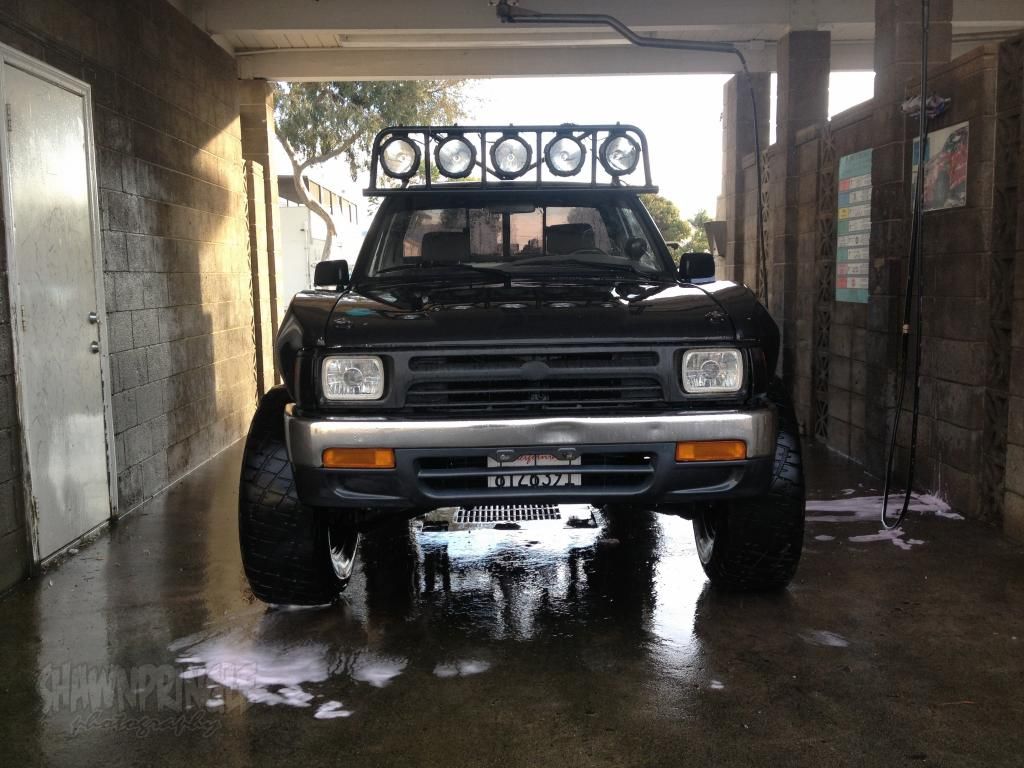 the lights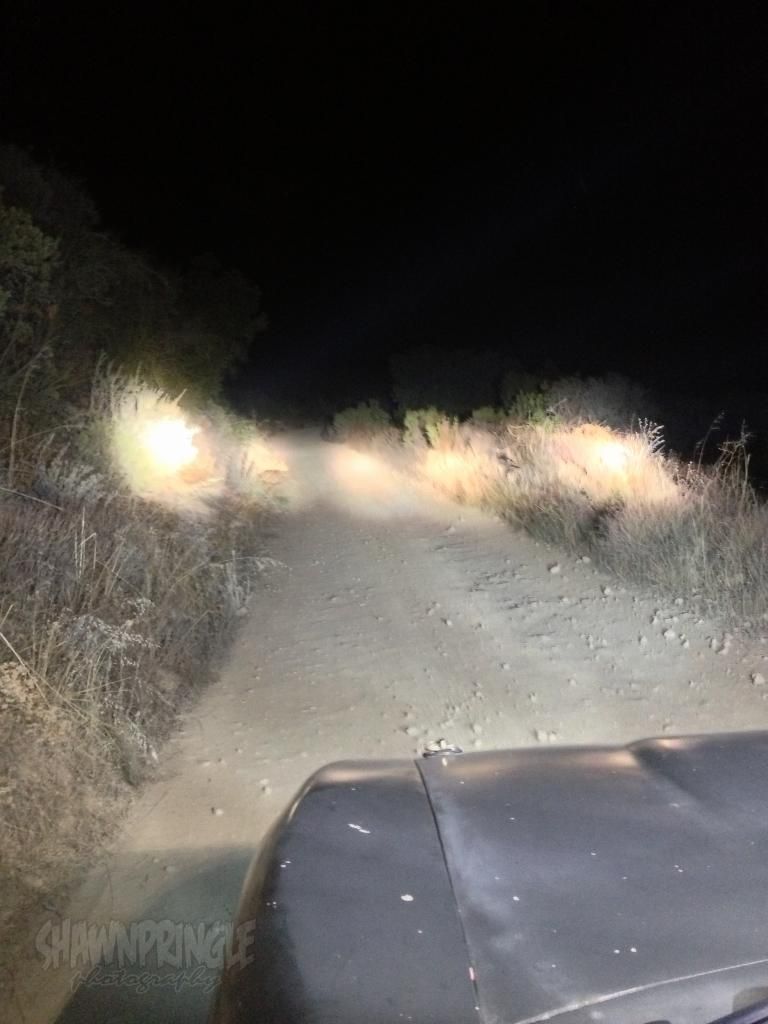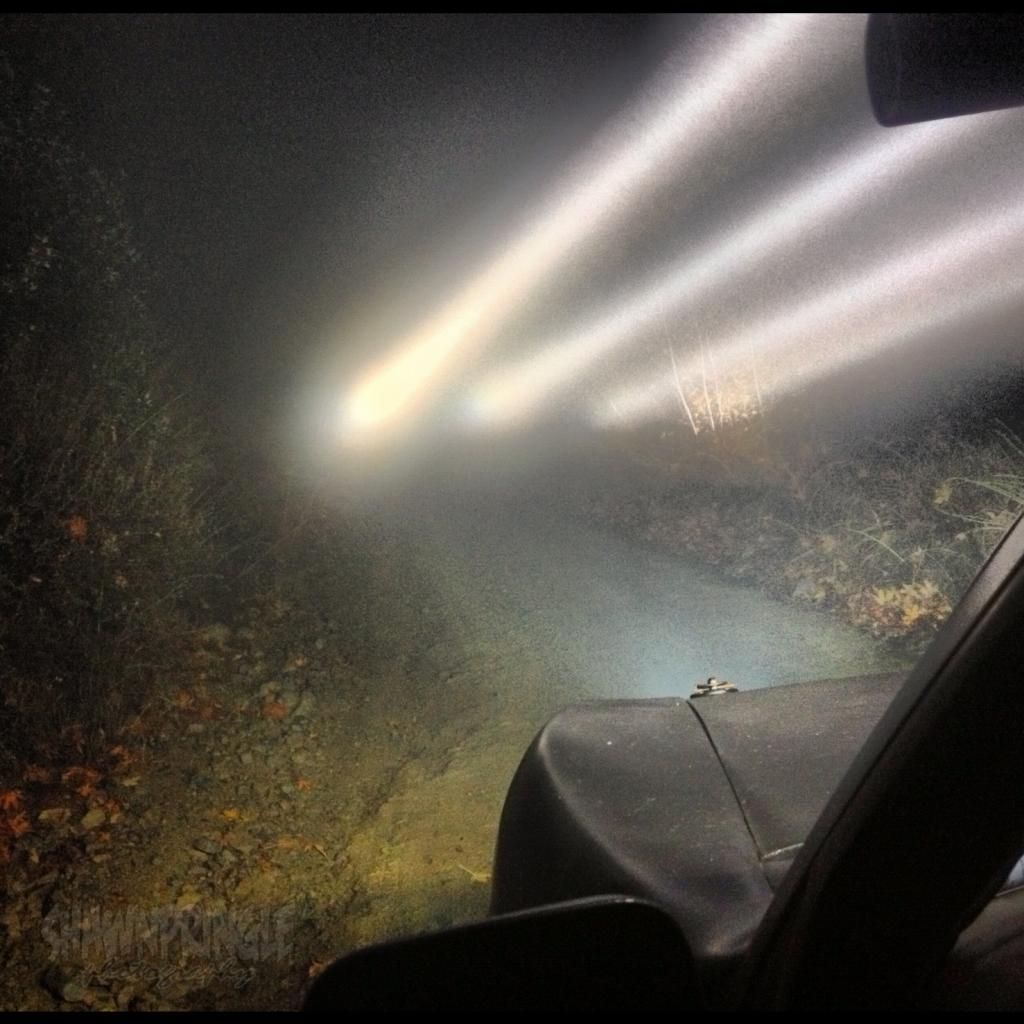 one of the first times at west, with anthony250f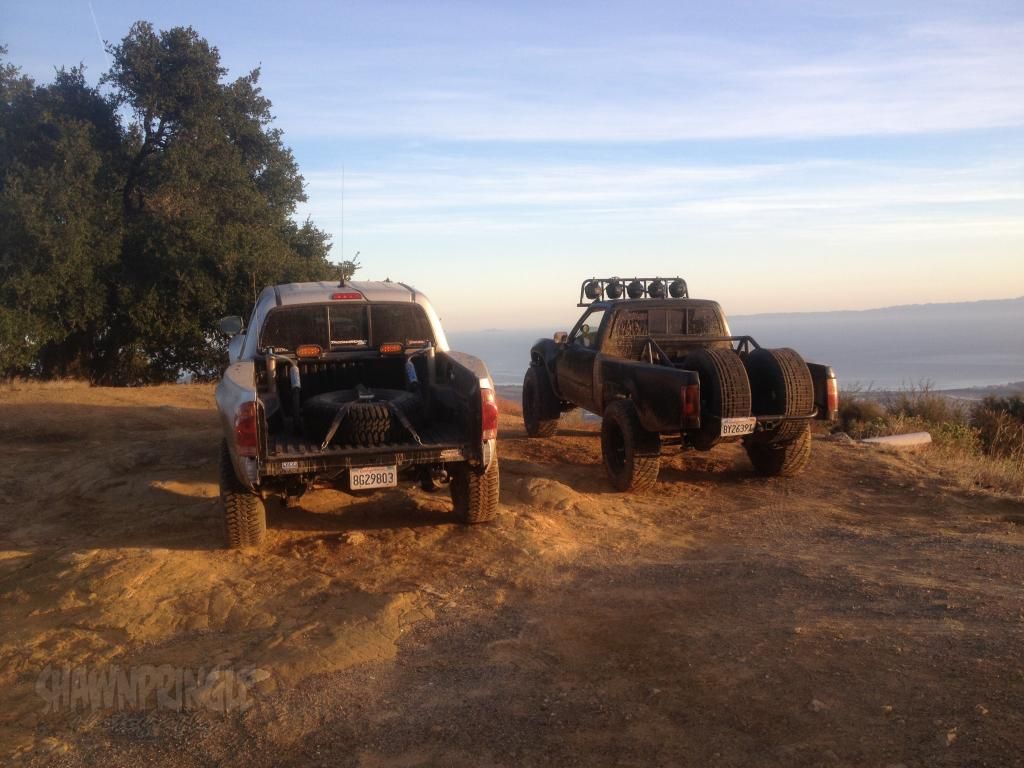 getting towed down the mountain that night (fried maf sensor)
got racerunner 16 2.5 resis for a great deal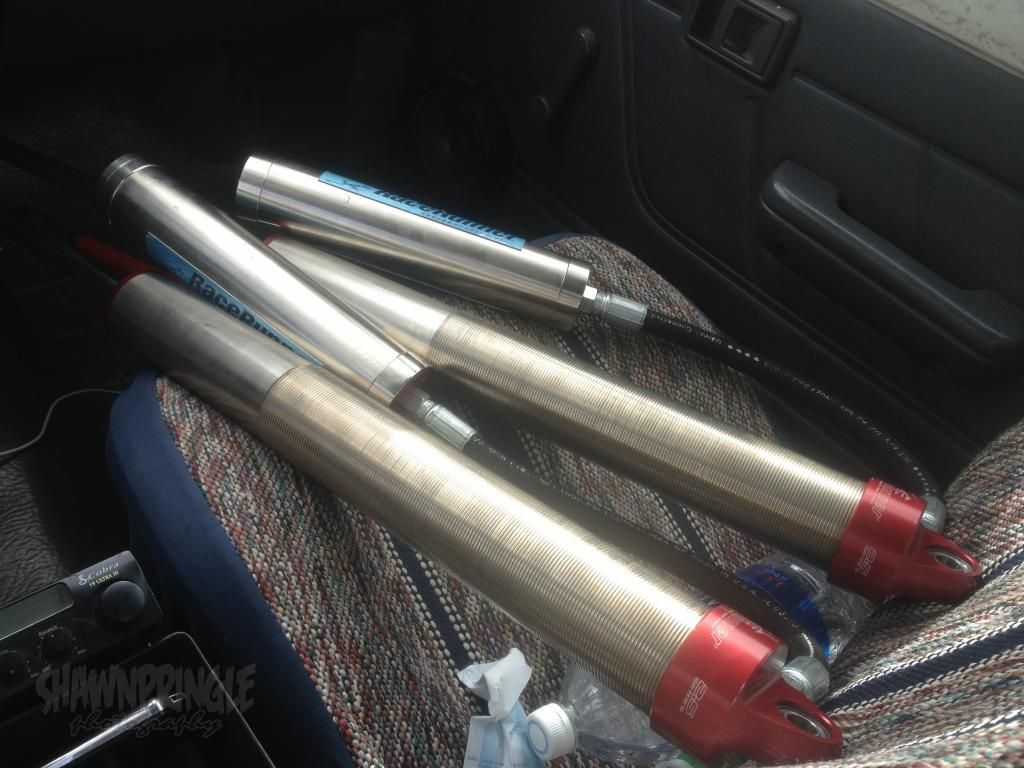 sketchy rain at west with a few members on here, still stock rear suspension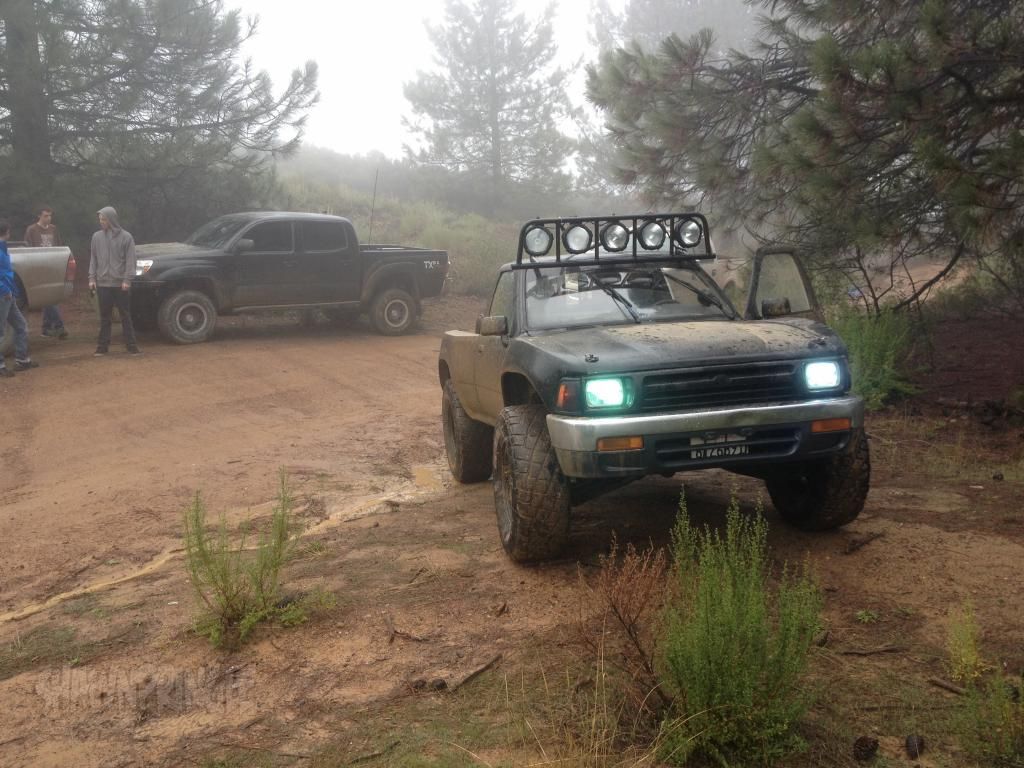 pulled valence and plasti dipped bumper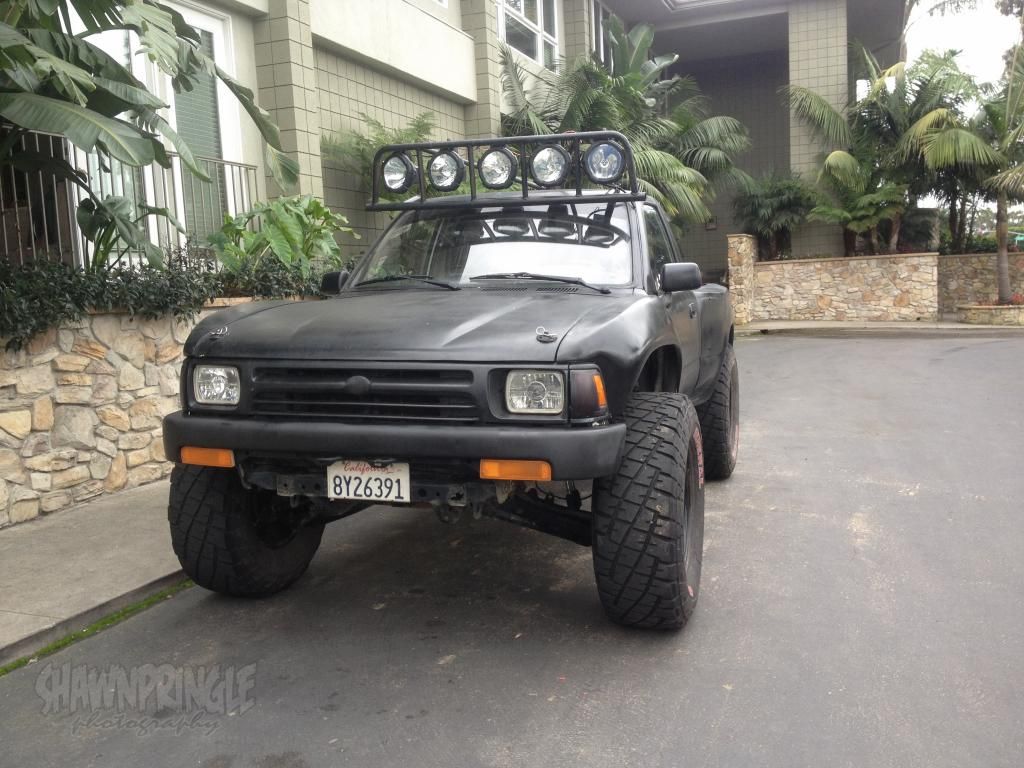 got tired of the clapped out gas shocks in the rear so i slap these in in my autoshop class for the time being. Jason aired me up all around to correct psi and she rode like a champ.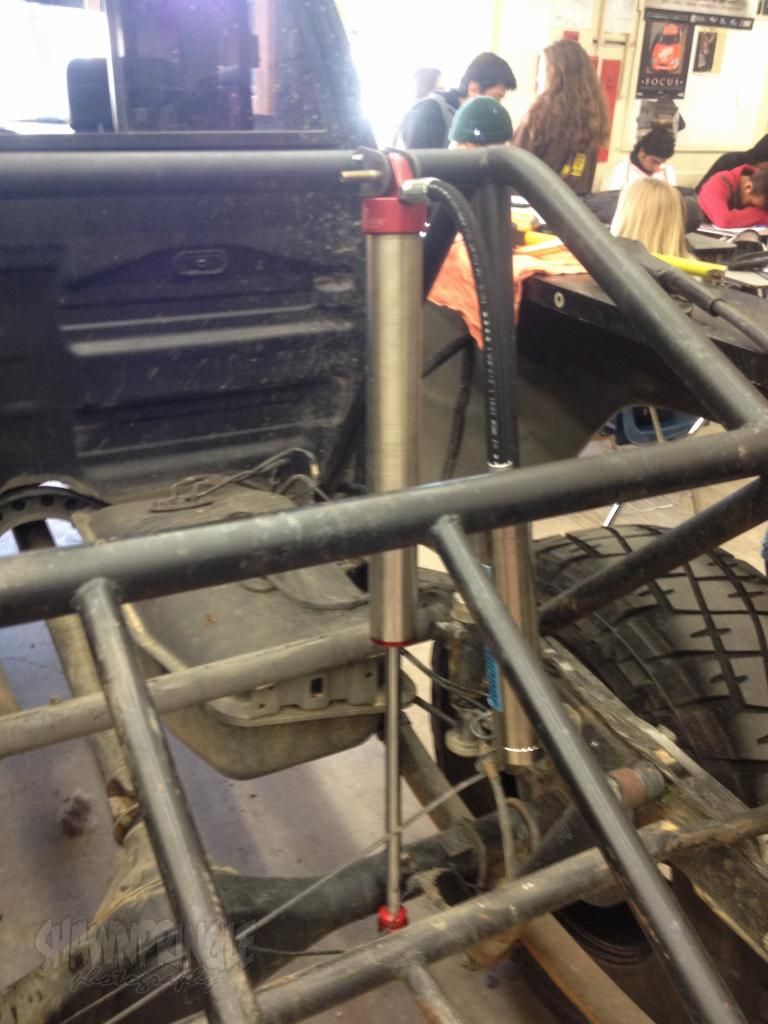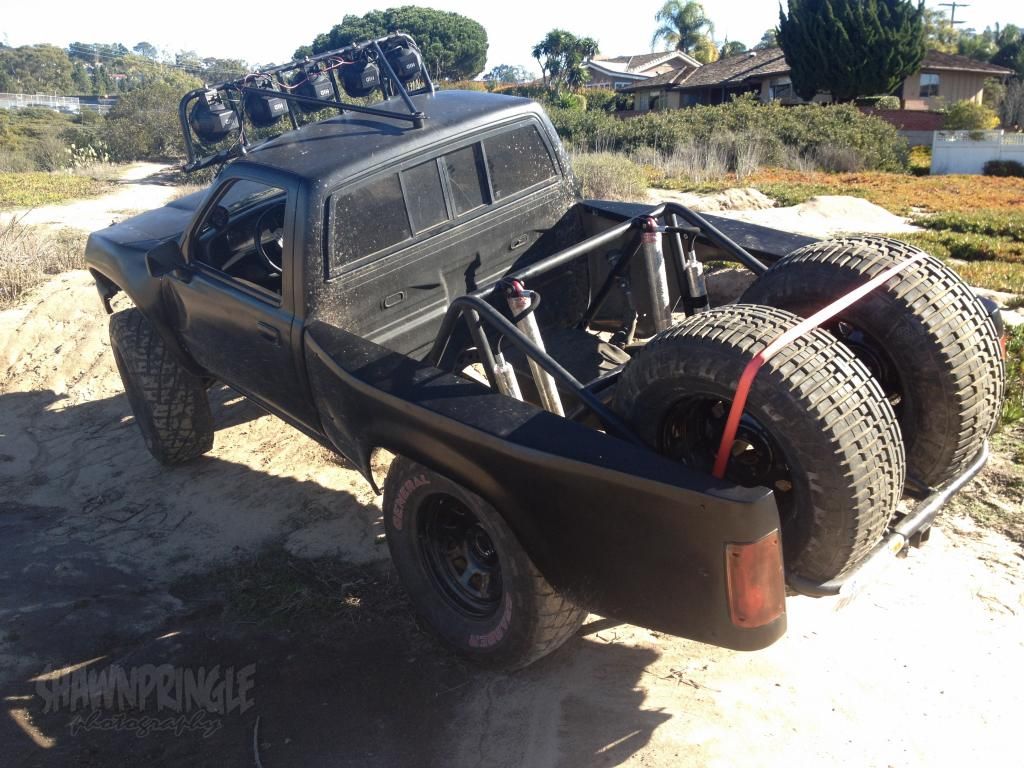 made worlds of difference, but still had similar droop and up travel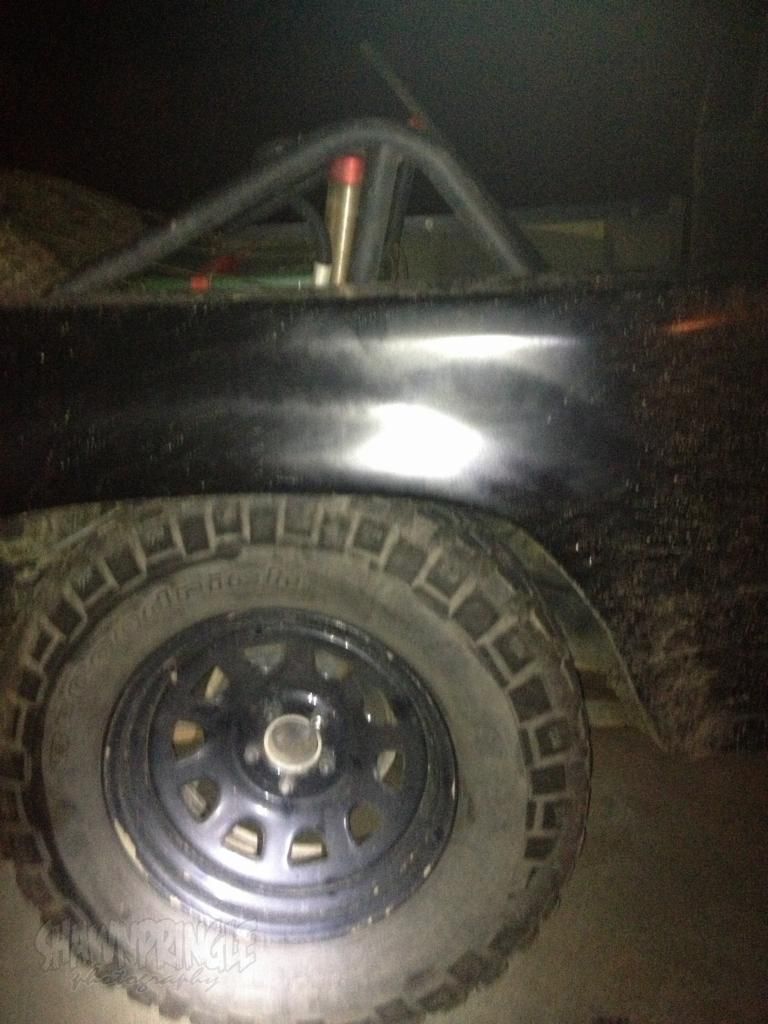 some more froadin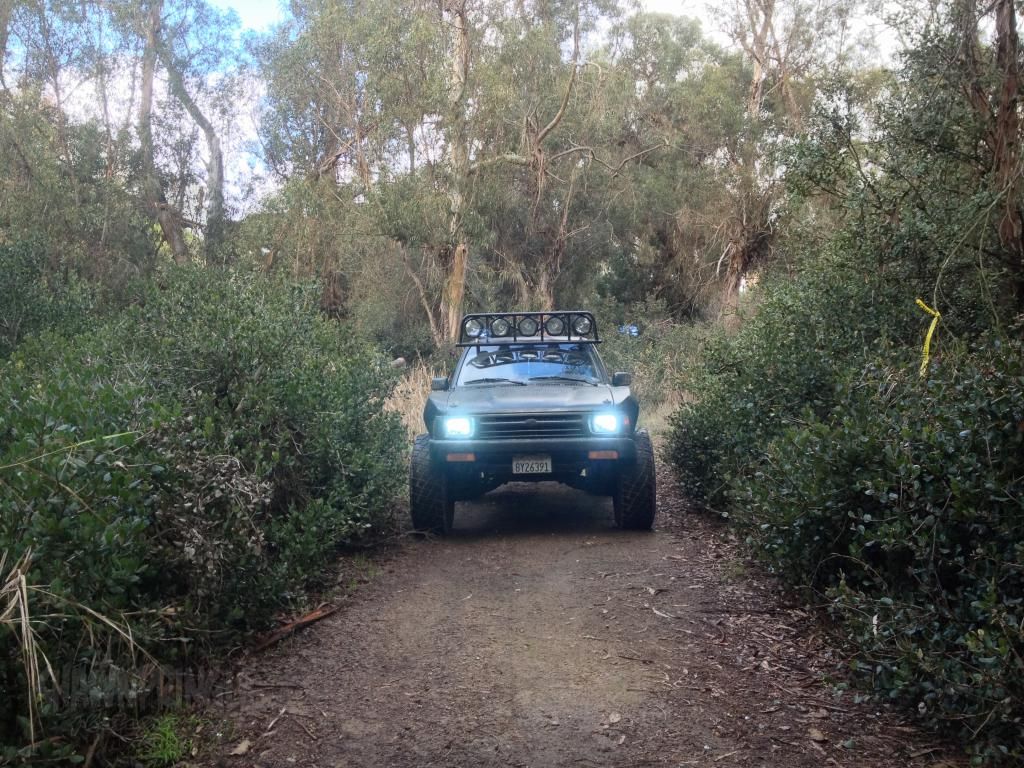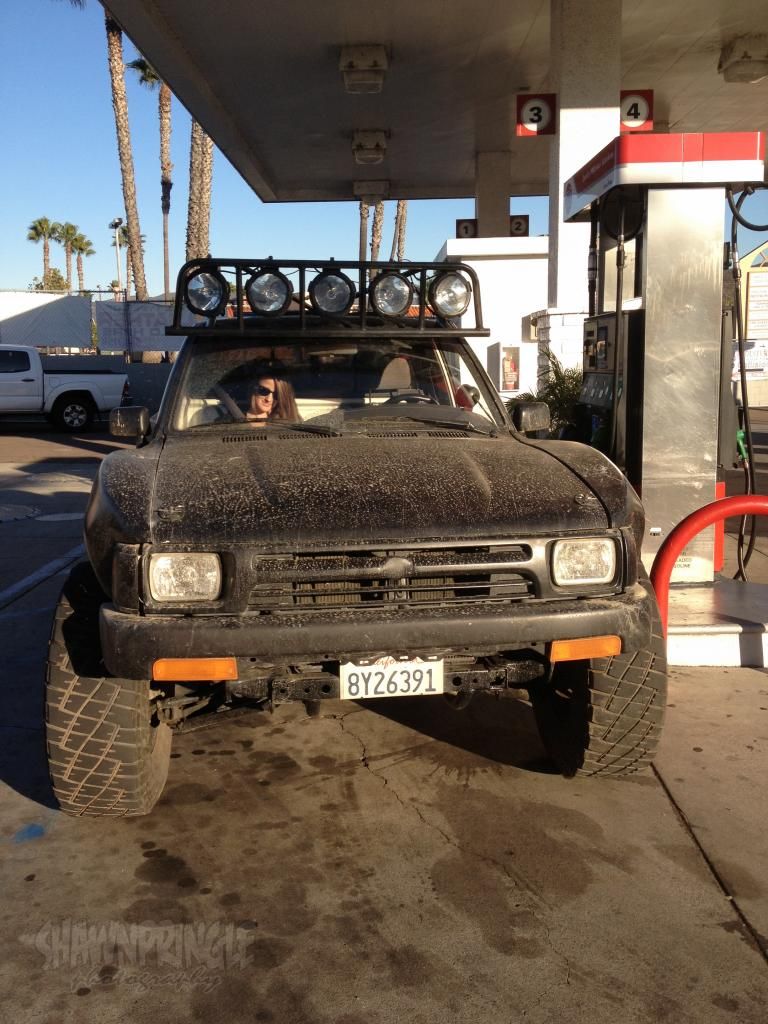 With the lights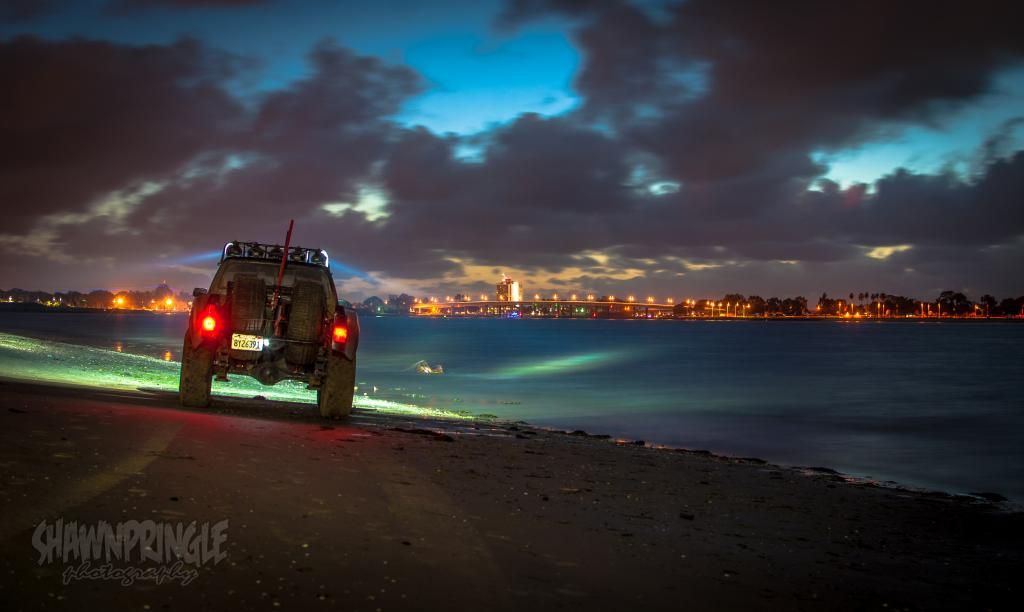 pulled light bar, got rid of stupid 35" grabbers, now running bft mt km2s
built a bumper with zzr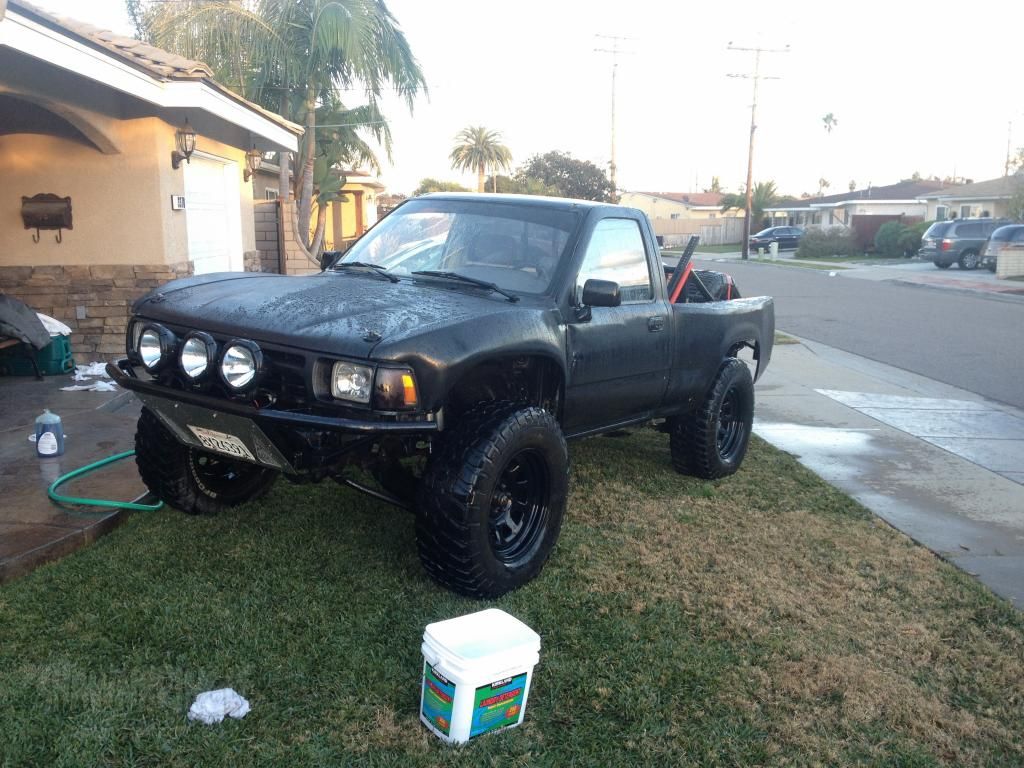 zzr shackles and mounts, moved upper shock tabs, using full shaft now (strapped 1.5 inch short of full droop)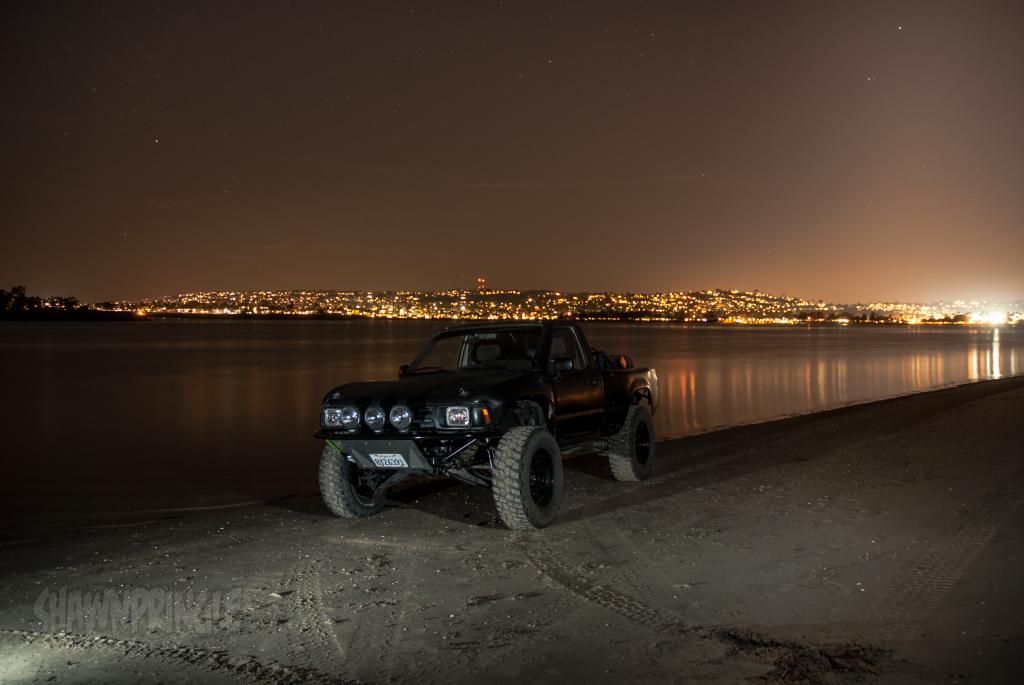 shooting at west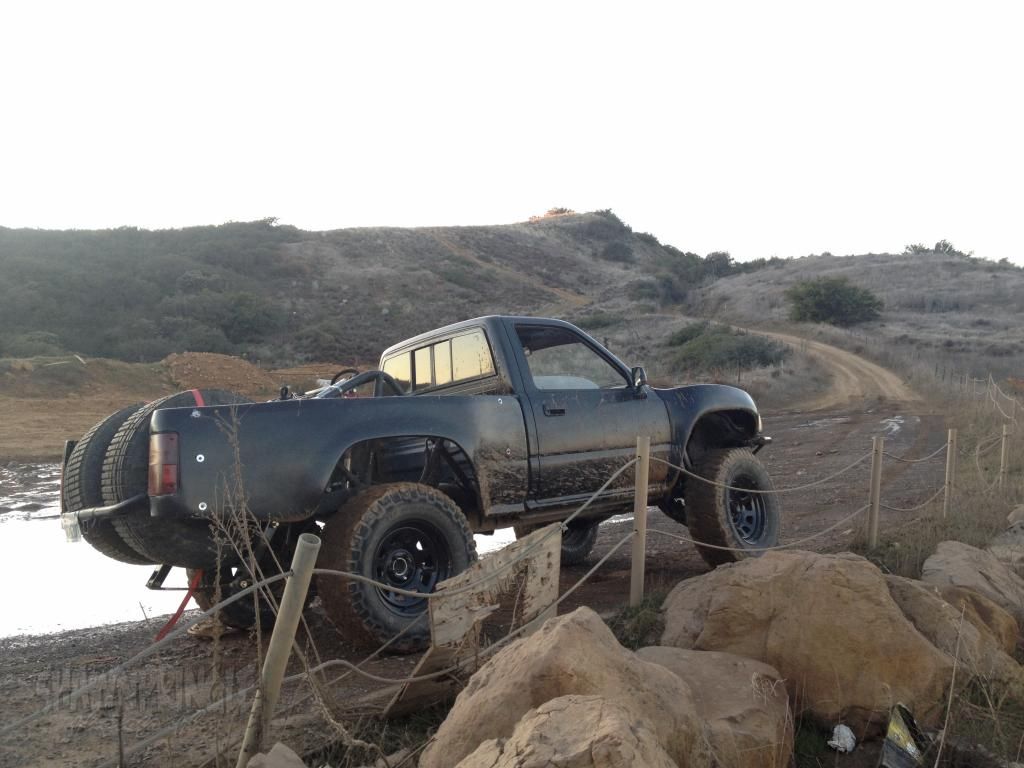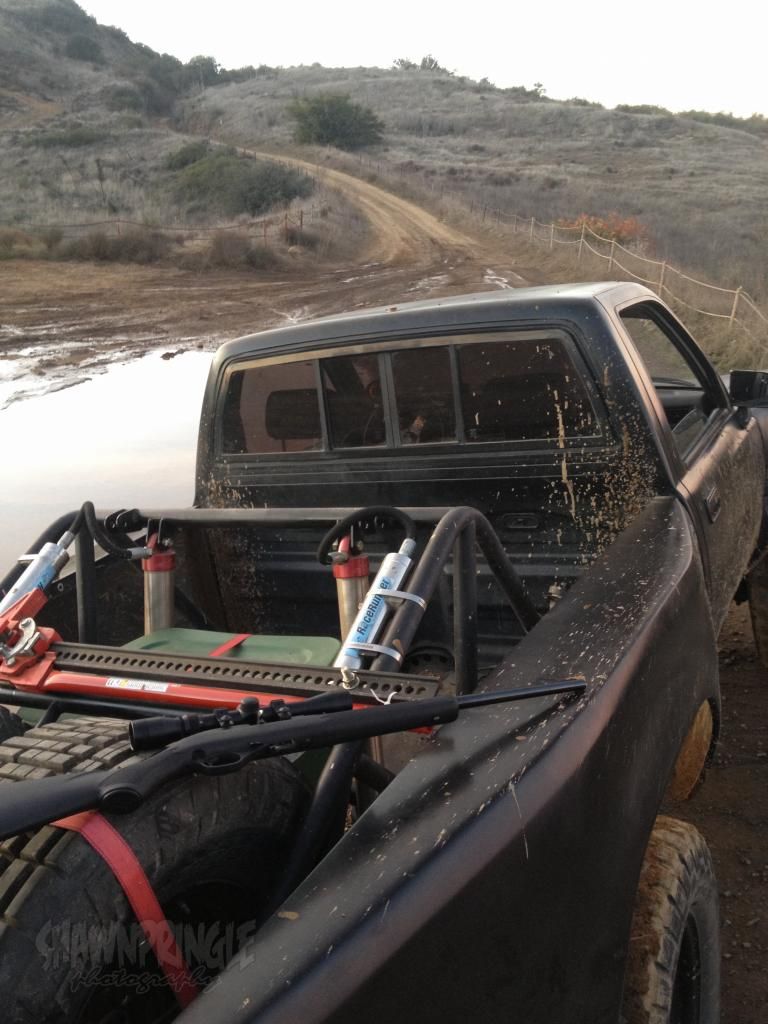 took it to pismo with everyone, did pretty good except for me forgetting to turn up my torsions and bottoming out on my glass a bit.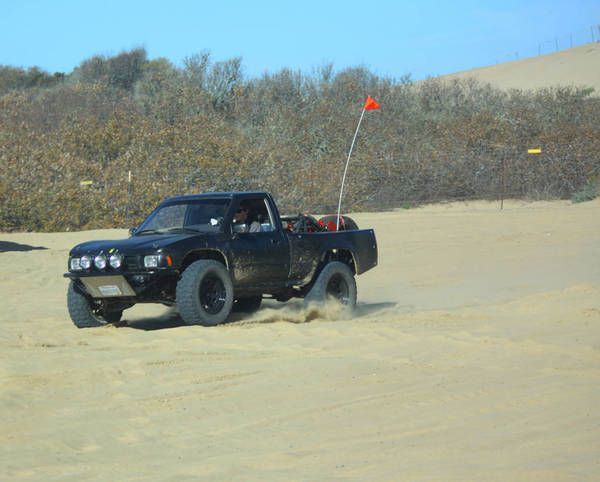 didnt get stuck too bad either which was awesome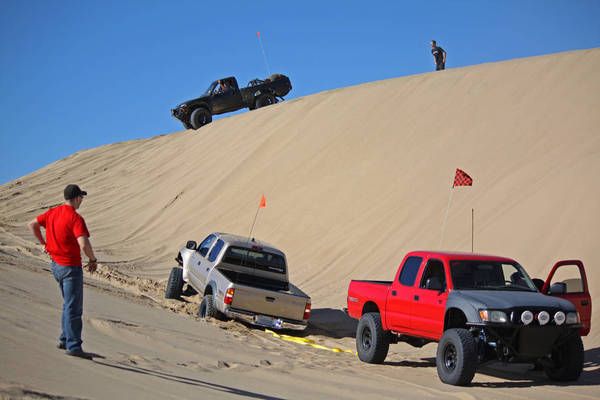 got home to realize my transmission mount was barely hanging on haha