Well after wrecking the taco I couldn't go with anything but another yota. So I picked up a bone stock 84 from a buddies dad. it was ruff...to say the least. Mechanically sound as could be...but it was a hunting truck for the last decade of its life so...yeah.
1984 standard cab 22r 5spd bone stock 330K and running like a top...gutless top but i should expect that when i was used to a 3.4...
stock IFS gives this bitch a run for its money in the flex department.
First thing I did was jump on the best damn deal for 35's I found after buying the truck. 500 bucks for new 35x12.50x15 km2's with no more then 1k miles on them.
Then I picked up another bed that didn't have the massive rust holes mine had and a tailgate cause I hate not having a tailgate...oh and I bobbed it 15 inches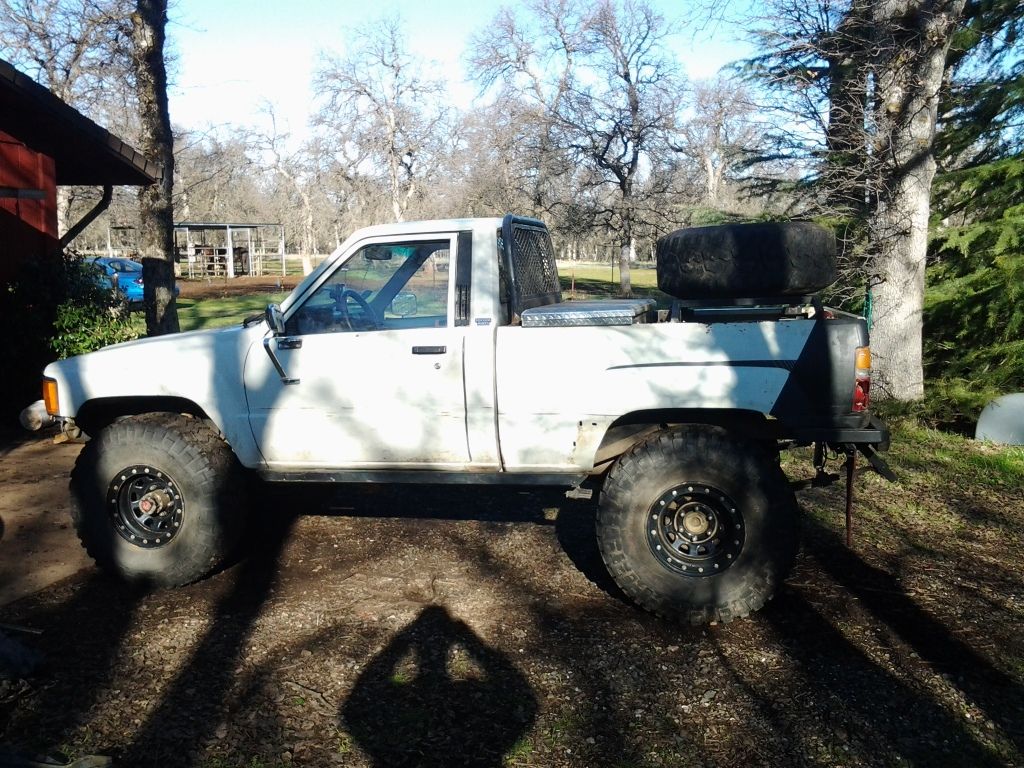 Made some quick disconnect mud flaps to keep the po po off my back. and a quick rear bumper.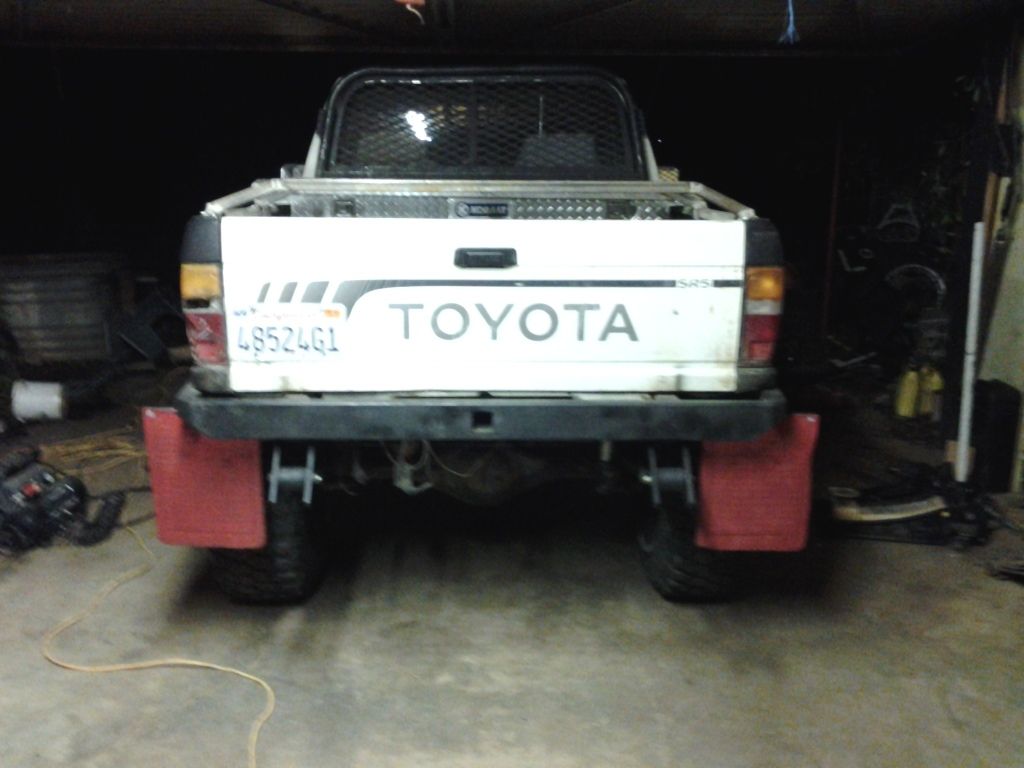 And 63" Chevys. I need longer shocks, my 10" are limiting.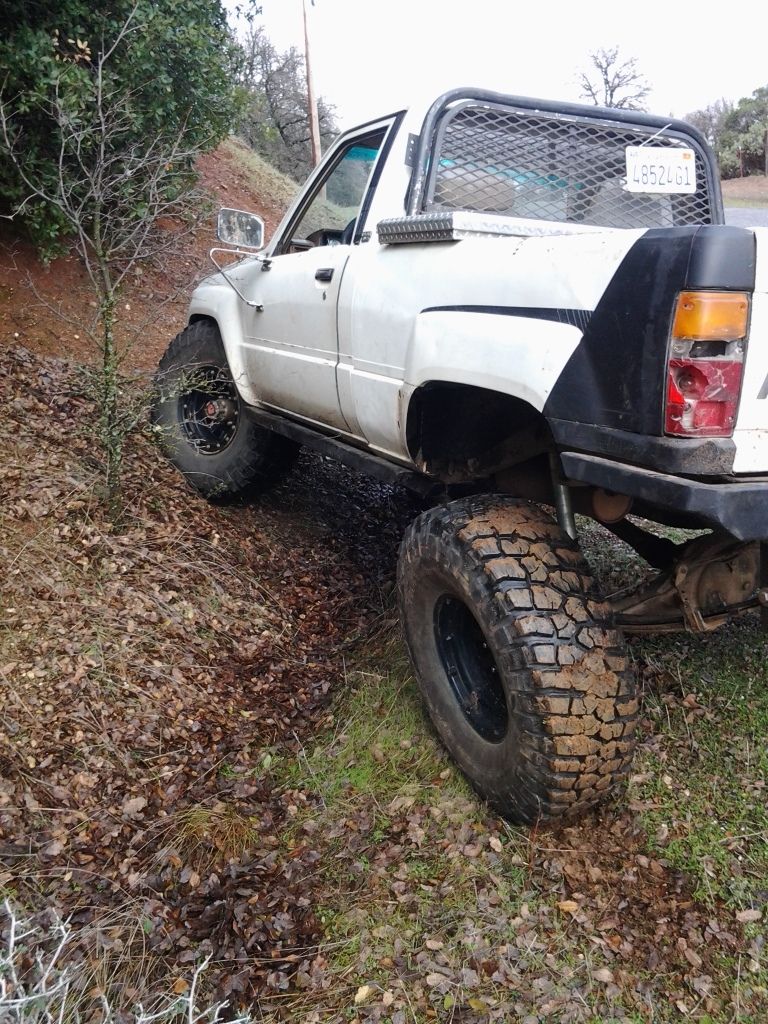 Plans
RUF/IFS box(and add power steering)/Highsteer
Front bumper and winch
4.7 tcase gears(Tax return money!)
put my elocker tacoma axle in the back
lincoln lock the front
triangulated shocks
ifs hubs
paint job
just ordered some 14.5" travel shocks for the front and once they get in I will finally have everything I need to attack the front suspension. So hopefully that will be done in the next week or two
Motorboatin