So I picked up this car for $400 a few months ago. The body is pretty clean with the exception of a massive dent in the passenger rear quarter panel. The car had a SBC with a TH350 in it previously but had been removed before I picked it up. It did still have the granny's cradle in it 8)
The car had:
5 lug conversoin
TII diff
Hacked up harness
Destroyed dash from sitting in the desert sun for years.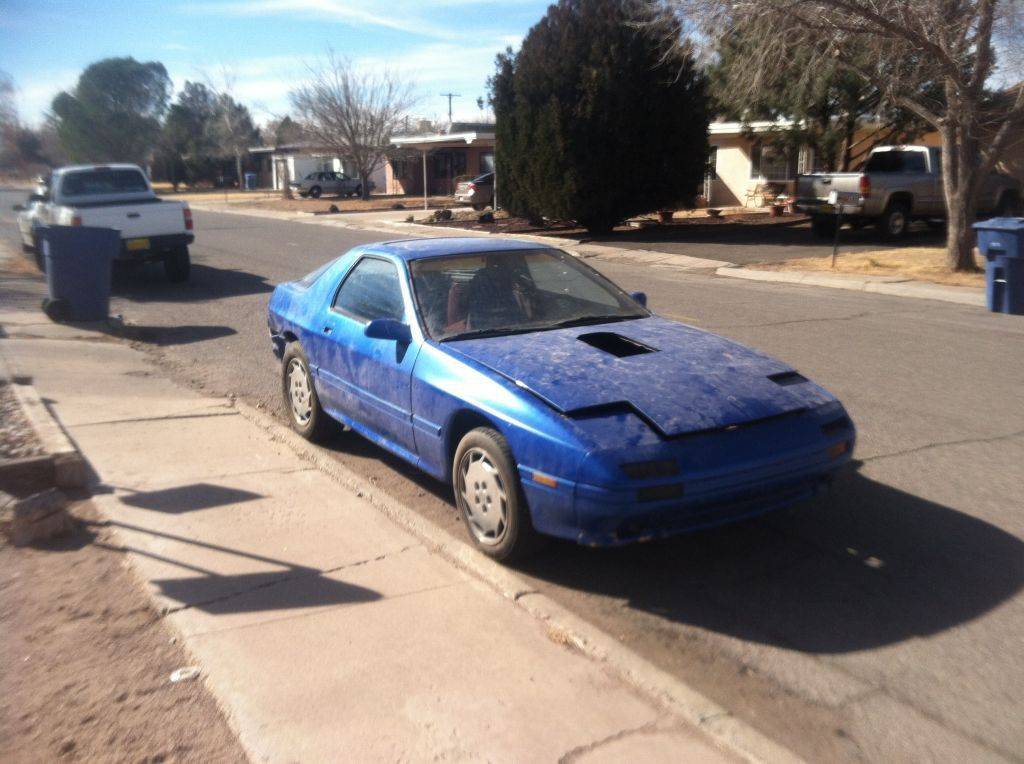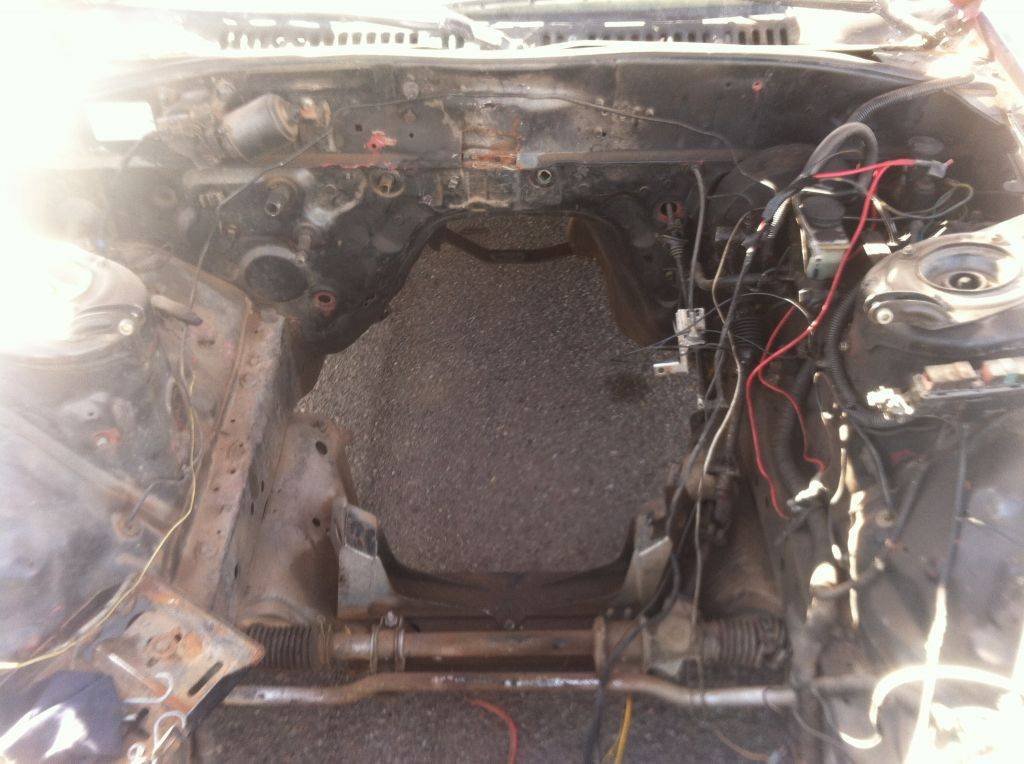 You can see where someone cut up the mount. I welded in some new metal and re drilled the holes. Good as new.
So First things first was to find a motor and trans for the thing. I picked up a seized LT1 with a "good" T56 bolted to it for $1000, sold the motor for $250.
Next I found a 350 that was in a 3/4 ton chevy truck, had to buy the whole truck. The motor supposedly had 50 miles on a rebuild. Flat top pistons, RV cam, bored .060" over, new bearings throughout.
I started on the car by removing all the unneeded wires from the harness since it was all hacked up anyway. So I tore the dash out... permanently... and got to it.
This has been a nightmare, Im still not done and have removed A LOT of wires. I hoping to get it down to the bare essentials, lights, signals, and the ignition. This will be a stripped down hooptie. :drive:
Last night I tore the motor out of the truck, took me 4 hours by myself which seems like an eternity when you consider how simple this thing is!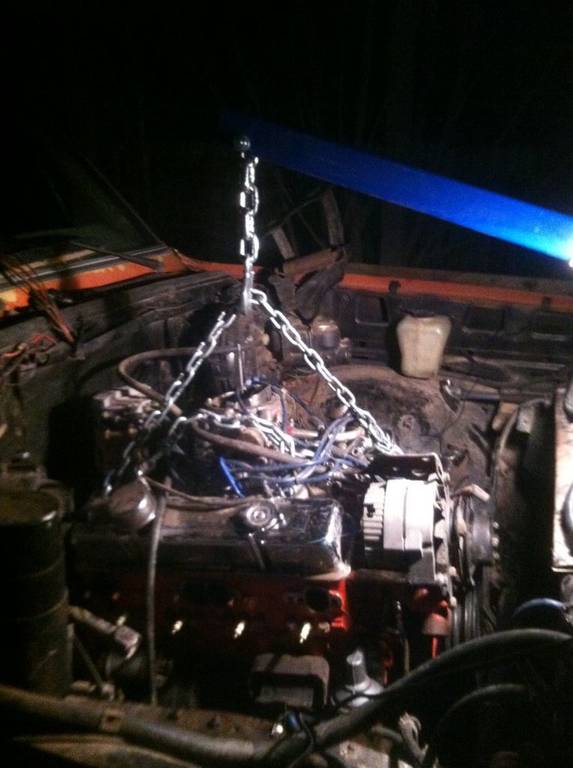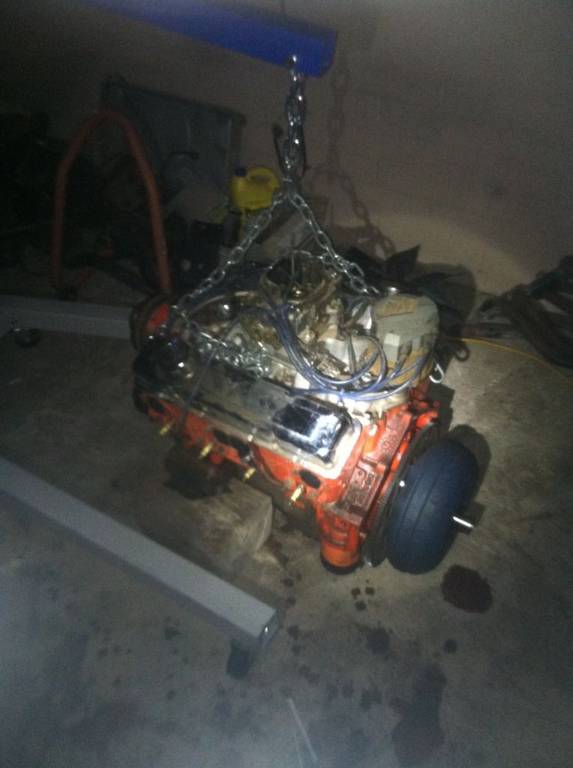 Got her all dressed up. New oil pan gasket since the old one leaked like a sieve, as well as a new rear main seal. Threw the Spec conversion flywheel, clutch, and T56 on there today.
4 bolt mains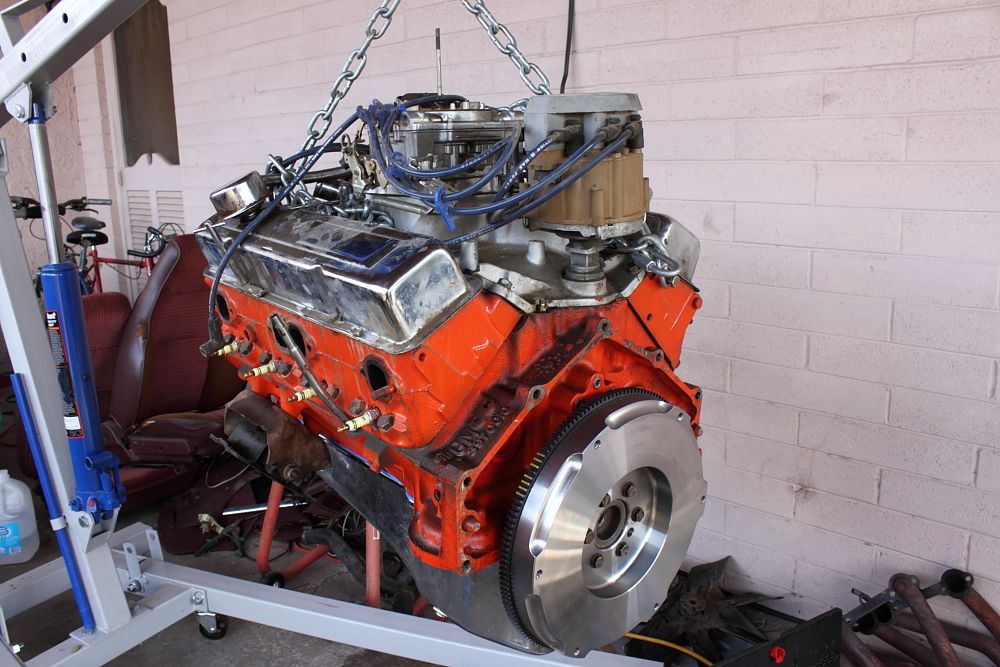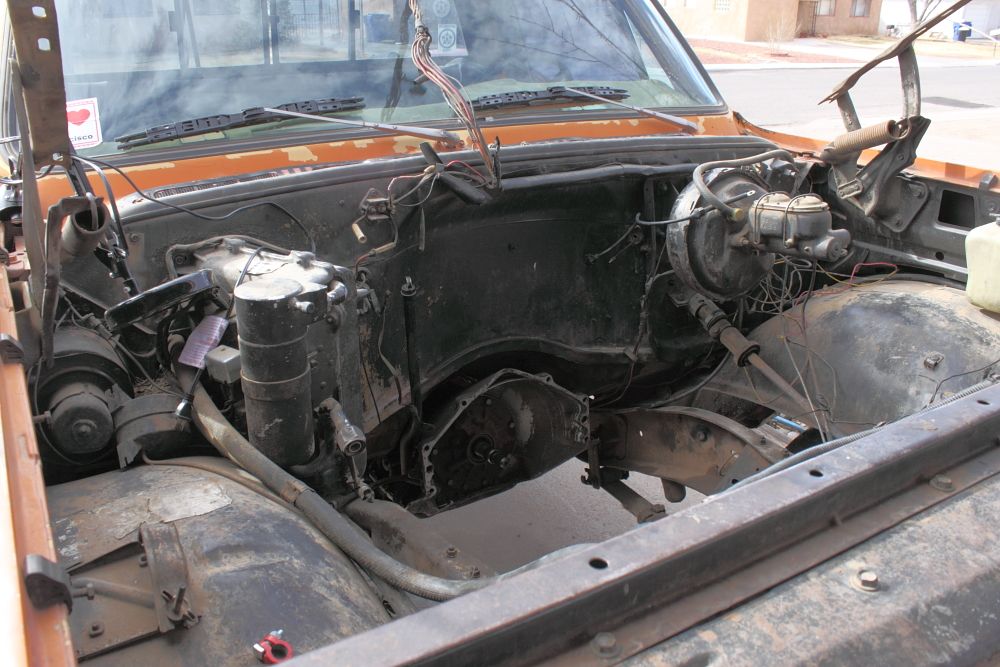 I got the motor in place in the car today but it looks like the oil pan is hitting the steering rack AND the granny's mount >
By then it was getting dark so I called it a day. The plan is to clearance the pan either with a hammer or by cutting and welding, really don't want to re do that oil pan gasket though... I hear some guys run washers to space the engine up too, sounds kinda sketchy to me.
More to come, I hope to have it driving within a week, I still need to shorten my driveshaft and mount up my clutch hydraulics.