Due to recently getting a company car and having a little one on the way, I was being bothered by my Tacoma sitting in the driveway not getting used and just depreciating in value, I recently sold my 2010 Tacoma and picked up a 1990 Toyota Pickup. Always loved the look of the old school Yotas and wanted one.
Here it is the day I picked it up: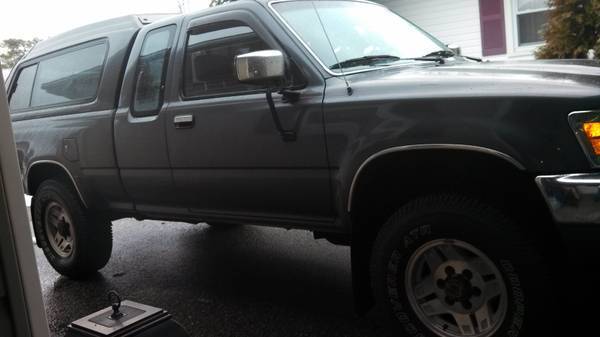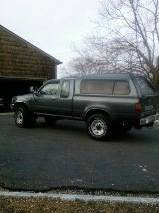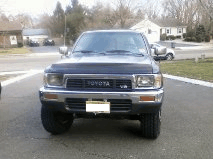 Truck Details:
- 255k miles on Truck
- V6 (Replaced at 200k)
- Automatic Trans (Replaced at 200k)
- Kenwood Headunit with 10 Disc CD Changer
- Cap (May be removed shortly).
- Interior: Immaculate. Looks like it was never sat in.
- Exterior. No body damage. Minor rust which I will take care of shortly.
I've got many ideas that I'm kicking around:
- Put a 2" AAL on the back end to level it out. Right now with the cap and worn out leafs, I feel like I'm driving around up hill all the time.
- Remove the cap and put a 4" lift all around on.
- Replace existing wheels with American Outlaws.
- Replace existing tires with M/T's (possibly TreadWrights). Existing tires are brand new 31x10.5 A/T's that the previous owner put on.
- Replace rear bumper with tube bumper.
- Install CB radio.