Traded the taco in for a 2013 FX4, with a 3.5L twin turbo. Love the truck but I hate the typical F150 forums, I also love TW so if the good people would allow me to stay I would like that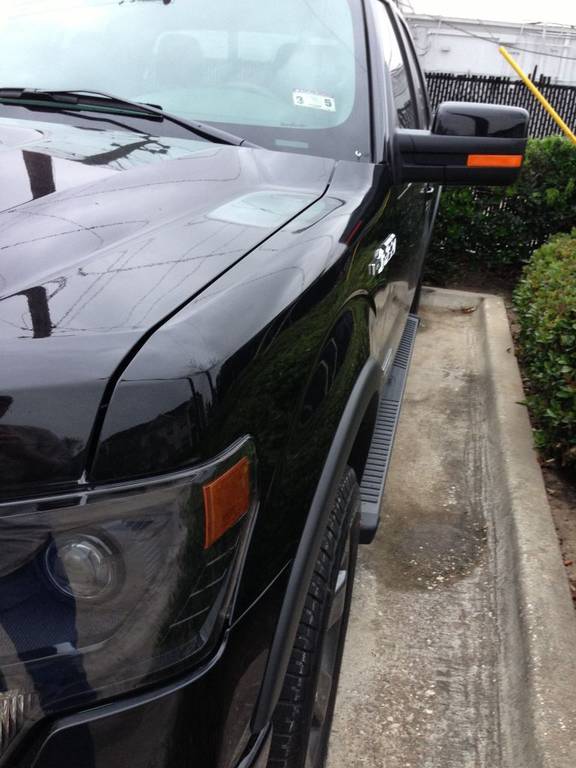 Don't have any good pics, might take some this weekend if the sun comes out.
Short term mods:
-
weather techs
- OBA
- LEDs inside and out
- 36" light bar, dunno where it will go but I will find a place
- (4) 4" light pods, again dunno where they will go
- (2) 6" Light bars, for reverse lights
- tool box
- get the bed line-x'd
- waterproof 120v receptacles in the bed
Long term goals:
- lift
- armor?
- 35s are a must
- regear.. has 3.55s now
- tune it? I would like 400 whp
- suggestions? Lol..
April 20, 2013,
Factory blocks? Lol..
The "skid" plate.. better than nothing I guess
Both spindles completely rusted
So after putting 300 miles on it, my first impressions are somewhat surprising.
MPGs fluctuate pretty frequently, on the highway if I drive conservatively I can get 20 mpg easy
Around town is another story, when it hits 2.5k + rpms it doesn't get over 12 mpg, that just so happens to be when the max torque kicks in also
Tons of space, the backseats are surprisingly huge, maybe it's because I am accustomed to the taco?
I didn't like the
tonneau cover
(not sure if I spelled that right) but it's growing on me.
It has a bed extender that folds inward I guess you could say to keep it out of the way when you need to load something in the bed
I think the headlights should be aimed more upwards, than again I think it might be like that do to towing, I can't town anything for the first 1k miles according to the dealer so we will see
The mirrors fold in when I push a button, and when I first hit the unlock button the seat moves back and folds back slightly to make getting in easier, when I close the door and put the key in the ignition the seat goes back to where I left it when I last left the truck
It has a remote start, in the morning times when I use it both defrosts kick on, I like that
Motor makes a weird noise at idle, kind of like the taco tick, not sure if it's normal, I'll ask a dealer and search around on the interwebs to find an answer..
I sweat.. a lot.. lol, even when the A/C is on full, I think my favorite feature is the ventilated seats, no more sweatty back.. then again the heat is just starting here in Houston so we will see
that's all I can think of right now, I will update as I go, I will record city mpgs, highway mpgs, towing mpgs as well and update after I do maintenance every 5k.
Side note: Not trying to sway anyone from a Taco, I loved my taco and I will get another one eventually.. try not to flame me too bad