After reading through BrokenTusk's 2013 tC build, it made me want to make a build page for my '07.
I got my tC in July of 2012 at Balise Lexus of West Springfield with 91,500 on the clock. The tC has the Camry 2.4L 4 cylinder backed with a 5 speed manual. The car was debadged and had a front emblem delete on it. The only Scion badges left are on the hatch, wheel center caps, and the steering wheel. My first mod within the first two weeks was to change out the factory radio with my Sony Xplod and a dash pocket. Then, I could not drive my car for two and a half weeks because I was going to Myrtle Beach for a week and the Friday before I left I was diagnosed with a seizure disorder; so no driving for a week and a half after I got back, until I could get put on medication
Car when I got it...
-K&N drop in filter
-TRD shift knob
-Badgeless front grille
-LED parking lights and plate lights
-Debadged
Mods so far...
-50% tint on all windows (registers as 88 on a tint meter lol)
-Megan Racing short throw shifter
-LED HID plate lights
-Agency Power shorty antenna
-TRD axleback exhaust
-Kenwood DNX5140 (bought used off craigslist for $320) with bluetooth, nav, steering wheel controls hookup, parking brake already grounded out, iPod connector, and radio to factory wiring harness adapter since it came out of a 4Runner
-Kenwood 350 watt amp
-Kicker TC10 (same one I had in my truck)
-Fog lights
-Plasti-Derped wheels
-Eibach Pro-Kit lowering springs
-KYB Struts
Mods to come...
-Header
-Down pipe
-Mid-pipe
-Stage 2 clutch
-Big brake kit
-New wheels and tires
-Far future, turbo kit or supercharger kit with supporting engine mods
-Possibly LSD
-Tail light tint
-LED light conversion
-Possibly HID's
When I went to test drive it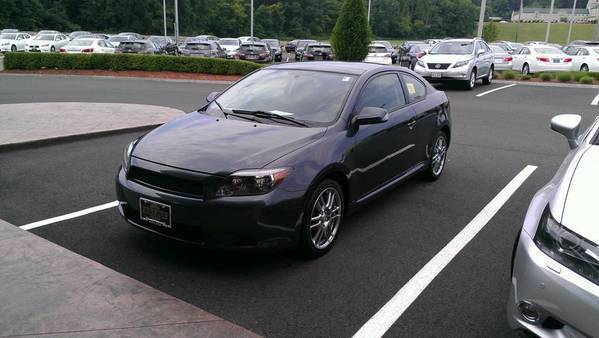 Sitting in the driveway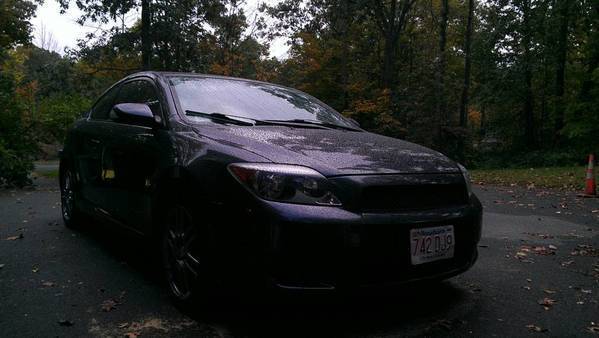 Random picture I took, thought it looked cool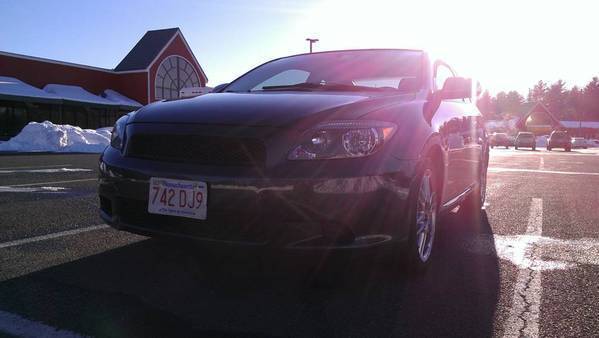 Foglights in with parking lights on during the daytime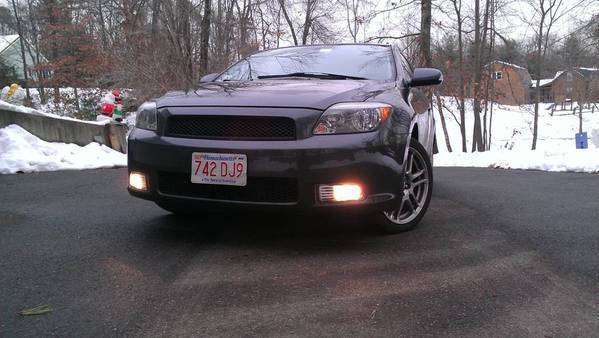 Switch in the stock location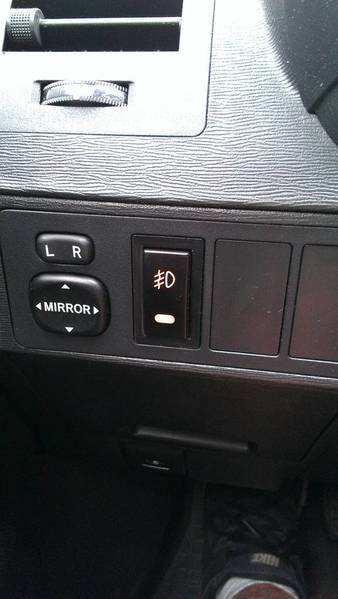 Foglights and parking lights at night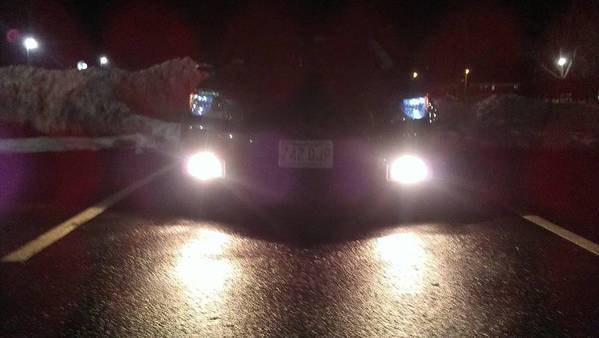 50% tint, dark interior and the pictures make it look dark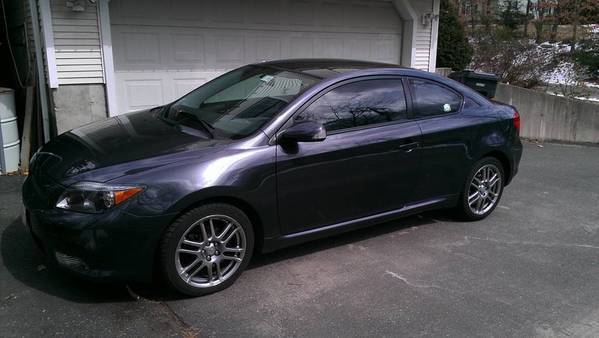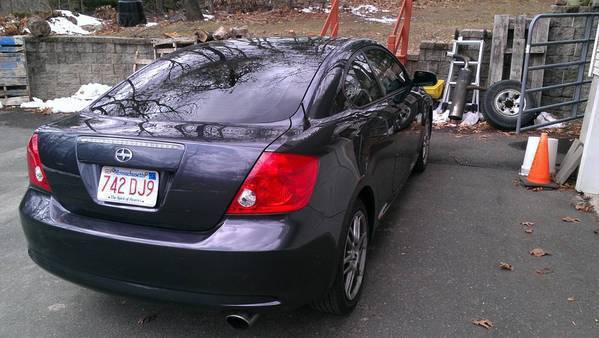 Winter storm Nemo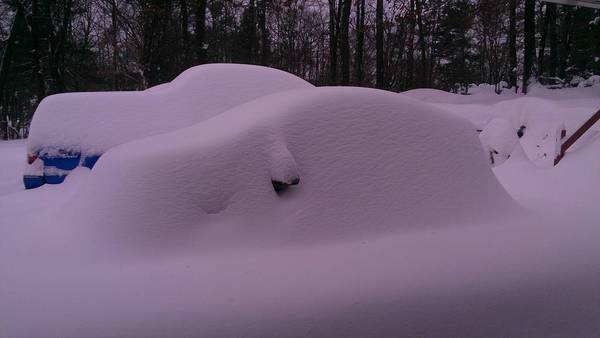 Dude where's my car???
21 inches of snow measured off the back of my dad's truck