Hey guys, well I got rid od my 2005 Tacoma due to a number of issues that I ran into at 200K miles. I will my miss my baby!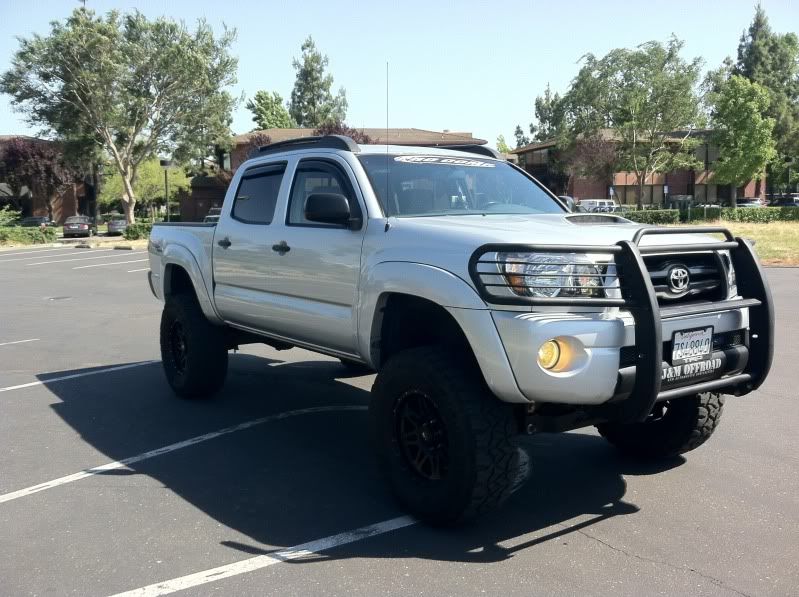 BUTTTT picked up a 2007 FJ Cruiser 6-speed manual v6 all time 4x4, locked, atrac, etc. Here she is the day I brought her home. She came with a spacer lift front and rear and 285 Toyo Ats w/ Ultra Motorsport Maverick Wheels
Not too long after I got her, I got hooked up with some Trail Gear bumpers (front/rear) along with some rock sliders BRAND NEW!
I actually bought the low profile bumper as well and decided to install that one instead!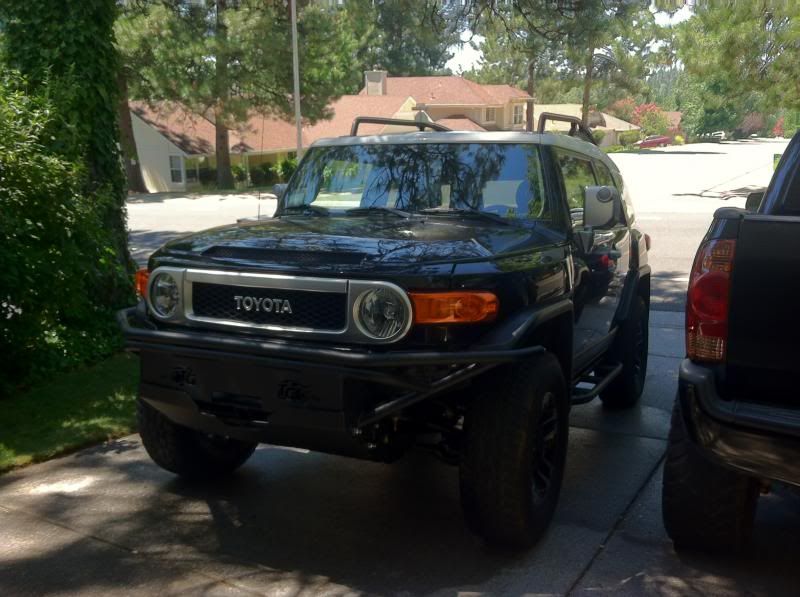 Not too long after that, I decided to black out the front and rear silver pieces along with the mirrors.
More pics tomorrow of the rear bumper install! Sorry my build thread is lame I know. I will be ordering a 3" lift kit next week to help with the bumper sag I got going on! So far, I love the FJ. But I also love the Tacoma. I think the tacoma is of higher quality than the FJ but the FJ can out-wheel the Taco any day. Sorry guys!
I still have old besty, the Tacoma PreRunner (black one in sig pic!)